Hello loves! 2019 is here and as always it's super excited with new beginnings! Even if it's just different numbers on the calendar it's a fresh start for new challenges or to go after your dreams.
Last year (2018) was a fun year, it passed quite fast and we did lots of travelling in the beginning of the year, we did many adventurous trips such as back packing in Sri Lanka, road tripping with a van in Portugal and stayed in a small cottage without electricity or running water by a lake in Sweden. By the the end of the year we were a lot in Berlin working on the future, searched for our dream apartment and worked on our jewellery.
See my little recap of our 2018 for more info :)
★
JANUARY
As most years I start January in Mallorca after celebrating New Years here (I'm in Mallorca right now too). We went back to Berlin for Berlin fashion week where we had our own G-class with the Mikuta logo on it, loved it! It finally started snowing in Berlin which was beautiful but we soon packed our bags for what we didn't know – a whole month in Sri Lanka!
★
FEBRUARY
Sri Lanka was my favourite part of last year, I fell in love with the country and been dreaming of going back ever since. We also popped by Maldives and stayed in Hurawalhi and had the most romantic time. We weren't ready to go home yet so we changed our flights and stayed in Sri Lanka even longer. If you're interested in going you can find my Sri Lanka recap here <3
★
MARCH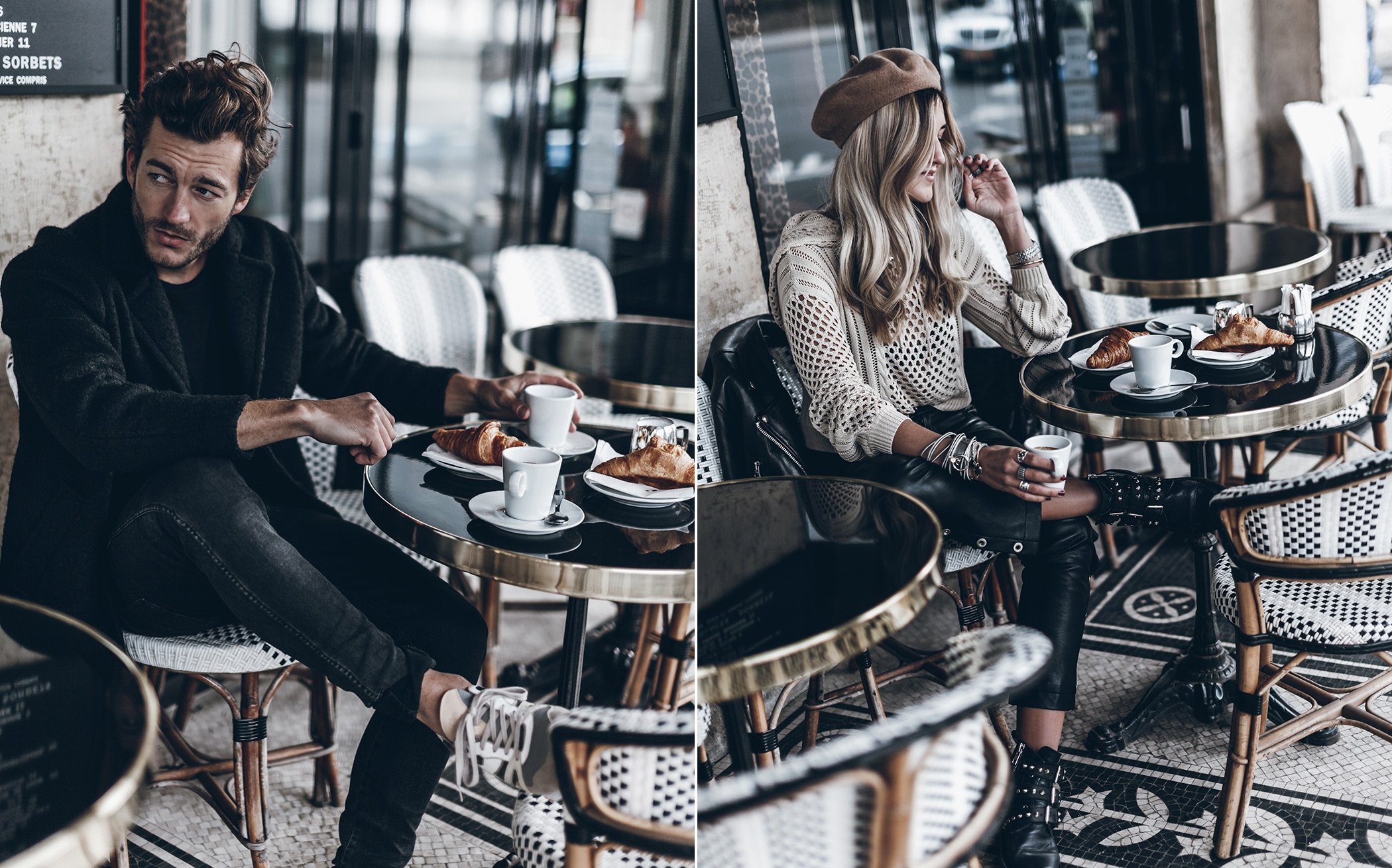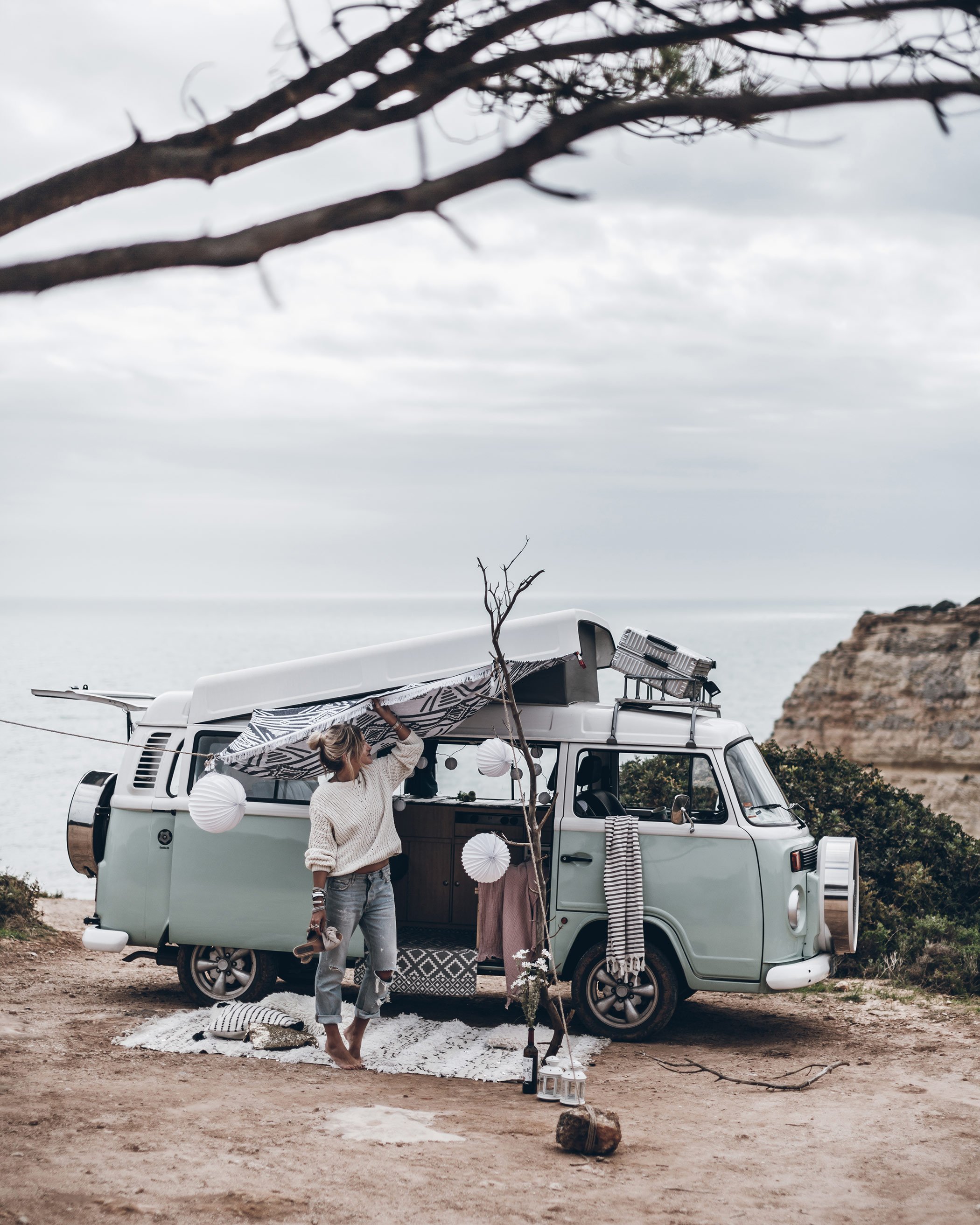 We came back to Berlin and went straight to Paris fashion week, it was a big contrast from beach huts to runway shows! We had lots of croissants, I wore beautiful clothes from some of my favourite brands and when fashion week in Paris was over we re-packed our bags and went to Portugal where we had rented an old VW camper van which we drove around the coast for a week. This was my second favourite part of 2018, it was tricky because it was stormy and we got lost several times but we just laughed about it, adventured together <3 Read my blogpost about our Portugal road trip here.
★
APRIL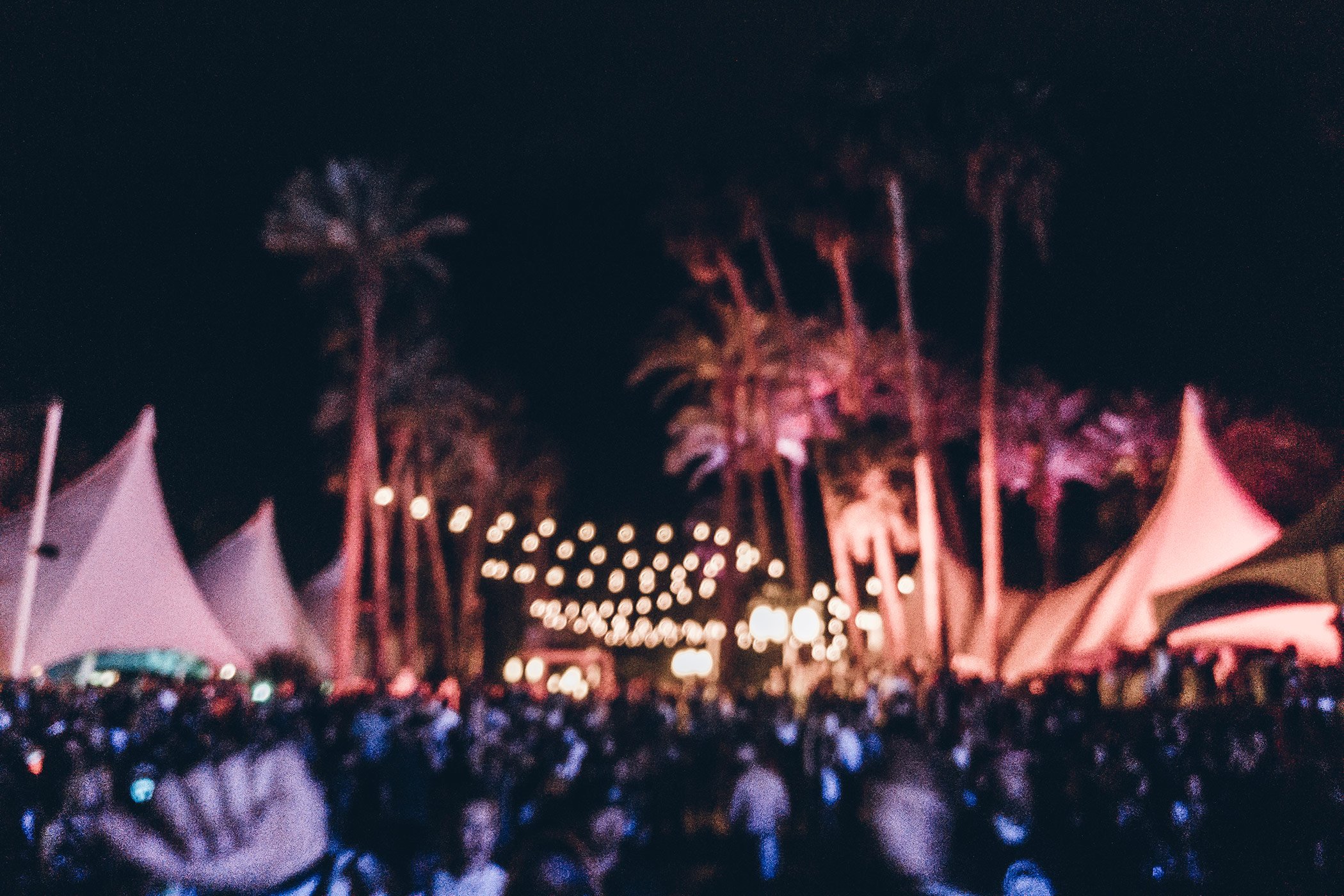 In April we flew around the globe for the first time. We started by going to Seoul with Samsung together with influencers from all over the world, this was such a great experience getting to know the culture and we even had a fun dinner/party with DJ Koh (CEO of Samsung) fun fun! After Seoul we flew directly over the Pacific Ocean to LA, the jetlag was insane, but luckily Sara and Diego lent us their guest room and after some rest we had some fun days exploring LA together. We were in LA for Coachella together with Revolve, we saw Beyonce, Eminem and had so much fun the whole week dancing!
★
MAY
In May we went to Italy with Stradivarius together with an amazing group of people, we were in Positano and Amalfi, ate all kind of lemon things, wore striped summer dresses and shot a lot of photos. We also spent some time in Berlin with friends, enjoyed the incredibly warm weather and had lots of bbq's and park hangs. We finished May in Formentera where we rented a little apartment and drove around the island in a white Mehari. After Formentera Klemens went back to Italy with a group of guys together with Zegna and I had some family time in Mallorca.
★
JUNE
Most of June we were back home in Berlin and finally launched our online shop with our bangles! It was a success and we sold out really fast (bangles will be back again by the end of this month, January). By the end of the month we went to Tokyo which had been on my bucket list since forever. I loved loved loved Tokyo! We were there with Samsung and I'm so happy and thankful for working with them being able to visit so many cool places <3
★
JULY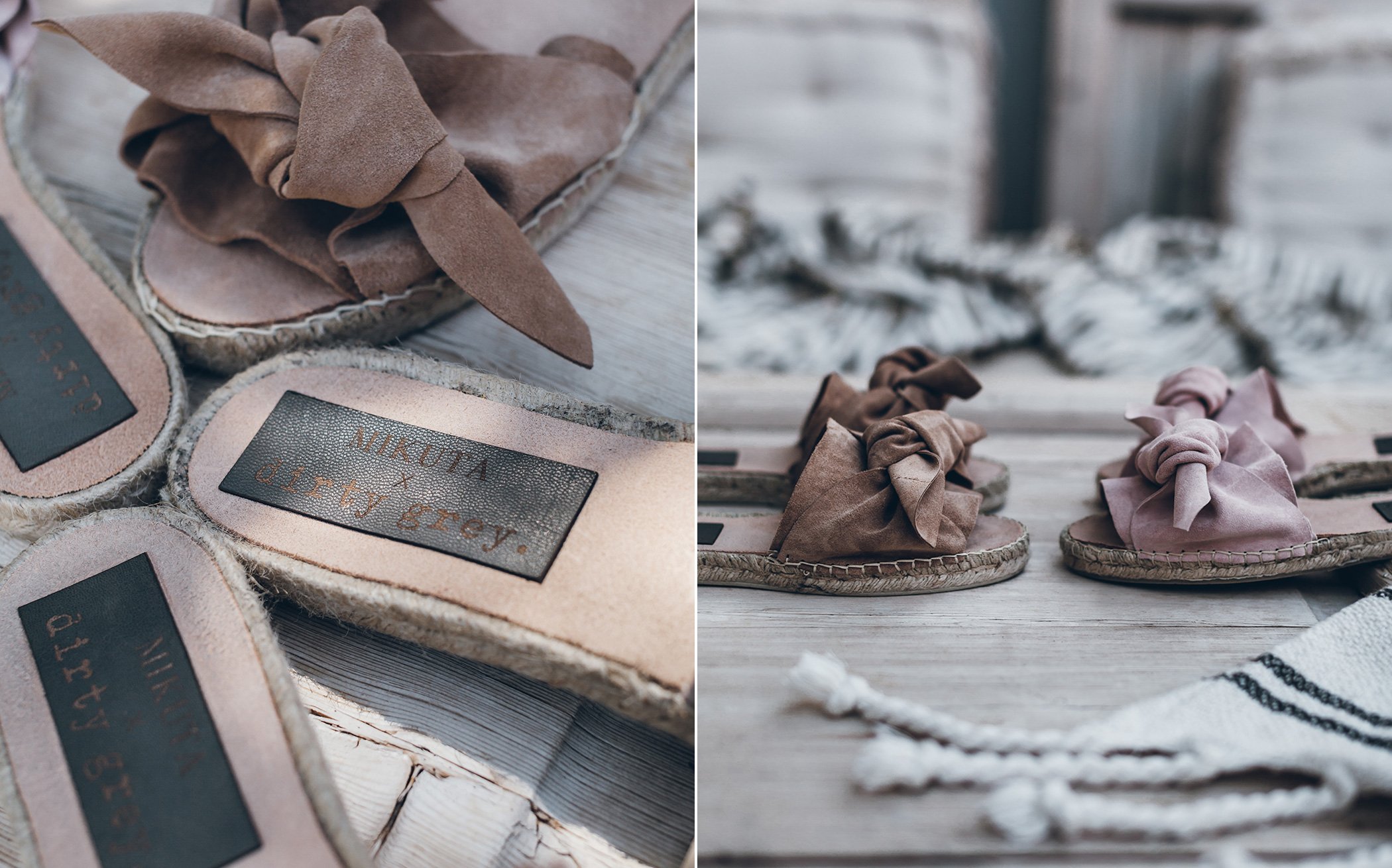 In July we went to visit Klemens' mum by the Baltic Sea in Germany, it was mostly raining but we had some cozy time on the beach making fire and eating marshmallows and relaxing before it was time to head back to travelling. Now it was time for Bermuda with Revolve, we stayed in an amazing hotel with pink all over, visited beautiful places, had parties on boats and open air cinema, but also lots of work and shootings. Seems like we're just floating around from place to place but theres a lot of work in it, early mornings and late nights shooting and editing and always having things to post :)
After Bermuda we went back to Mallorca where we launched our collaboration with Dirty Grey which consisted of my two favourite colours, dusty pink and caffe latte. Can't wait for it to get warmer again so I can wear my favourite sandals again!
★
AUGUST
August was an amazing month, Klemens and I went to Hvar in Croatia, a beautiful island which I totally recommend. The sunset was amazing and we rented a little boat which we used driving around the island. Straight after Hvar we drove up to Sweden where we had rented a little cottage by the lake. The cottage didn't have any electricity or running water which was a challenge but so cozy. We lit candles every night, had a fireplace, a little boat and took baths in the lake.
★
SEPTEMBER
September is fashion week month and we went to New York and Paris. As every time it's busy but super fun, we catch up with friends and brands and visit shows and events. We also launched our cuffs on our online ship which was another success, I'm so happy about our Mikuta jewellery <3
★
OCTOBER
After Paris I went to Disneyland with Stradivarius and I brought my sister, we had the most fun with the team and the other girls, celebrated Mickeys 90's birthday and saw the amazing light show on the pink castle! We ended the month in Mallorca again celebrating my mums and my own birthday with the family!
★
NOVEMBER
In November we wanted to do something different from our other travels and thought of Ireland – sheep, beautiful landscape and pubs! We rented a car and drove down to Kinsale where we were staying and did day trips from there. I fell I love with Ireland and hope to be able to go back soon, maybe when it's a bit warmer.
★
DECEMBER
We spent most of the December in Berlin again, finishing up the work of the year, went to Christmas markets, baked cookies with friends and went on another trip with Samsung, this time to Switzerland in the snow! We finished the year on Mallorca with friends who came to visit from Berlin and had the most fun New Years party ever <3
★
Looking back at this year and seeing all the photographs I feel this year wasn't as fast as I thought, it feels like it was very long ago since we went on our Portugal road trip, so that's good! Time doesn't pass as fast as I think (haha!). The best parts of my 2018 was definitely, like I wrote above, Sri Lanka, Portugal and the Sweden trip. They were all the most adventurous trips which is what I love the most. On my recap 2017 I wrote this:
"First on the list is Sri Lanka where we will go this month, we will backpack around the country, go with the train, hike in the mountains and surf in the south. Another place I'd love to visit this year is Tokyo, it has always been on my bucket list and I feel like this is the year! We will again go to Los Angeles for some weeks to attend Coachella, also do a road trip with our friends and work on some fun projects. Instead of renting a place in New York like last year we've been thinking of staying in Paris for a while, to get to know the city better and to spend a part of the summer in that romantic city. Klemens wants to surf so we will try to put that into the schedule as well, maybe a road trip around Portugal coast?" 
Well we did all of that except staying in Paris for a longer time, but maybe this year!
So what are my goals for year 2019?
For this year Klemens and I didn't set so many goals actually, the most important is to keep happy, healthy and in love :) We've been searching for an apartment during the last months so hopefully that will work out (crossing all fingers and toes), and we are working on expanding our jewellery pieces. We're very into long-term goals at the moment and focusing on different projects and don't feel like travelling as much as we did the previous years, except for work or to places we feel a lot of love to. I'm so happy that I managed to fulfil some of my previous goals the last years so now I'm just thankful. But to write down some other wishes, I'd say doing more work-out is definitely a goal and I would love love love to go to Costa Rica or somewhere in Africa this year. Let's see what 2019 brings, exciting! <3
What are your goals?
Lots of love and happiness xx Mikuta