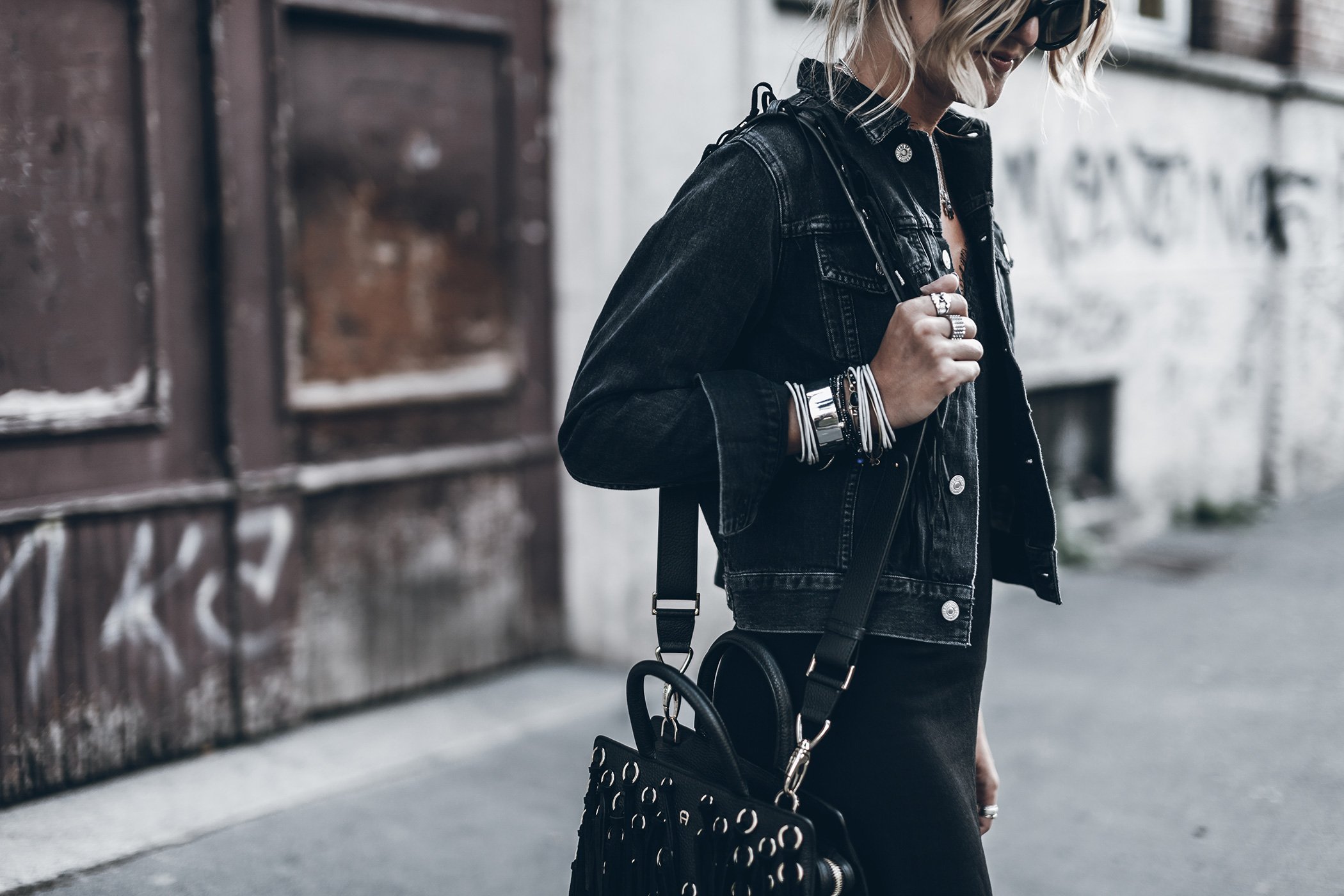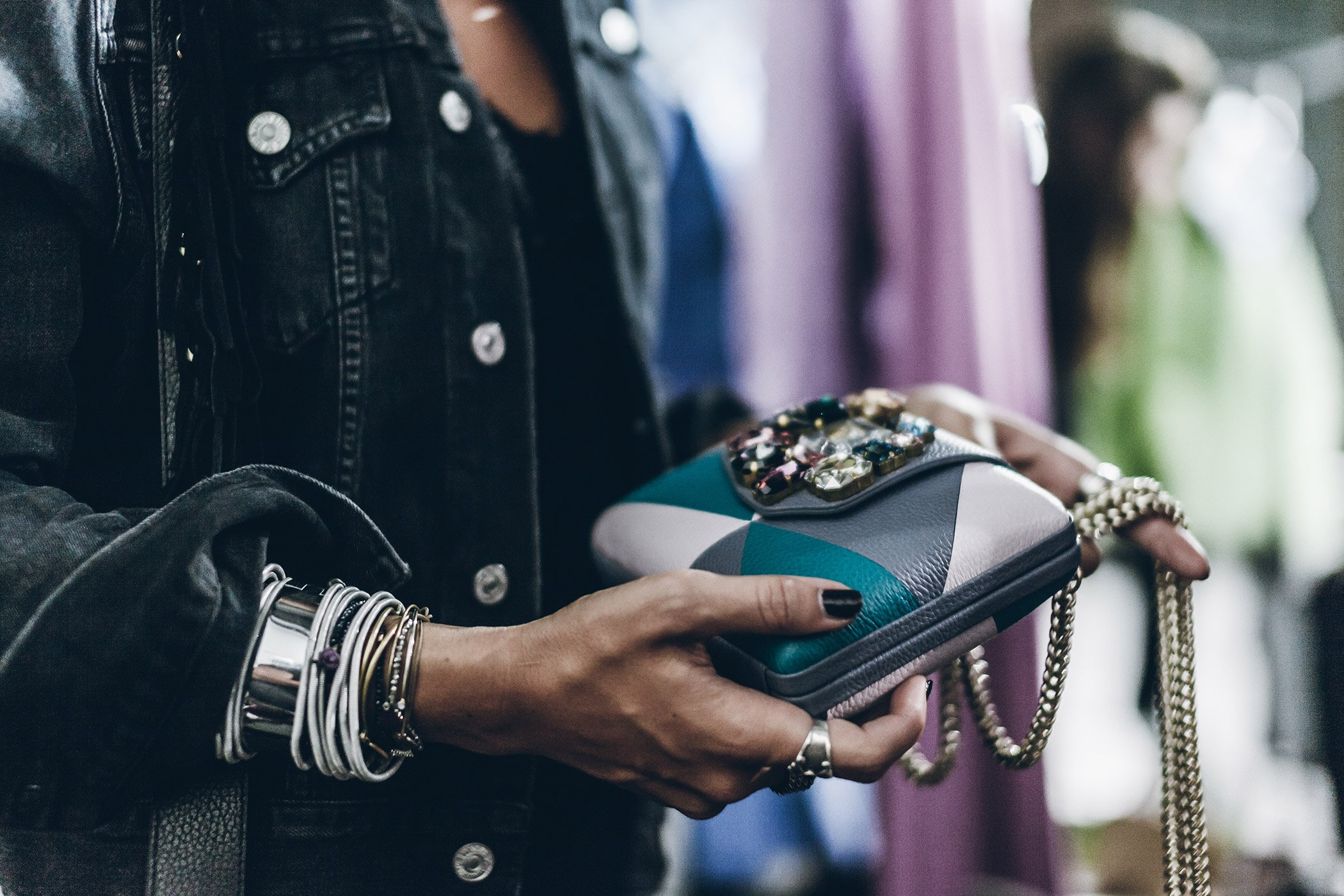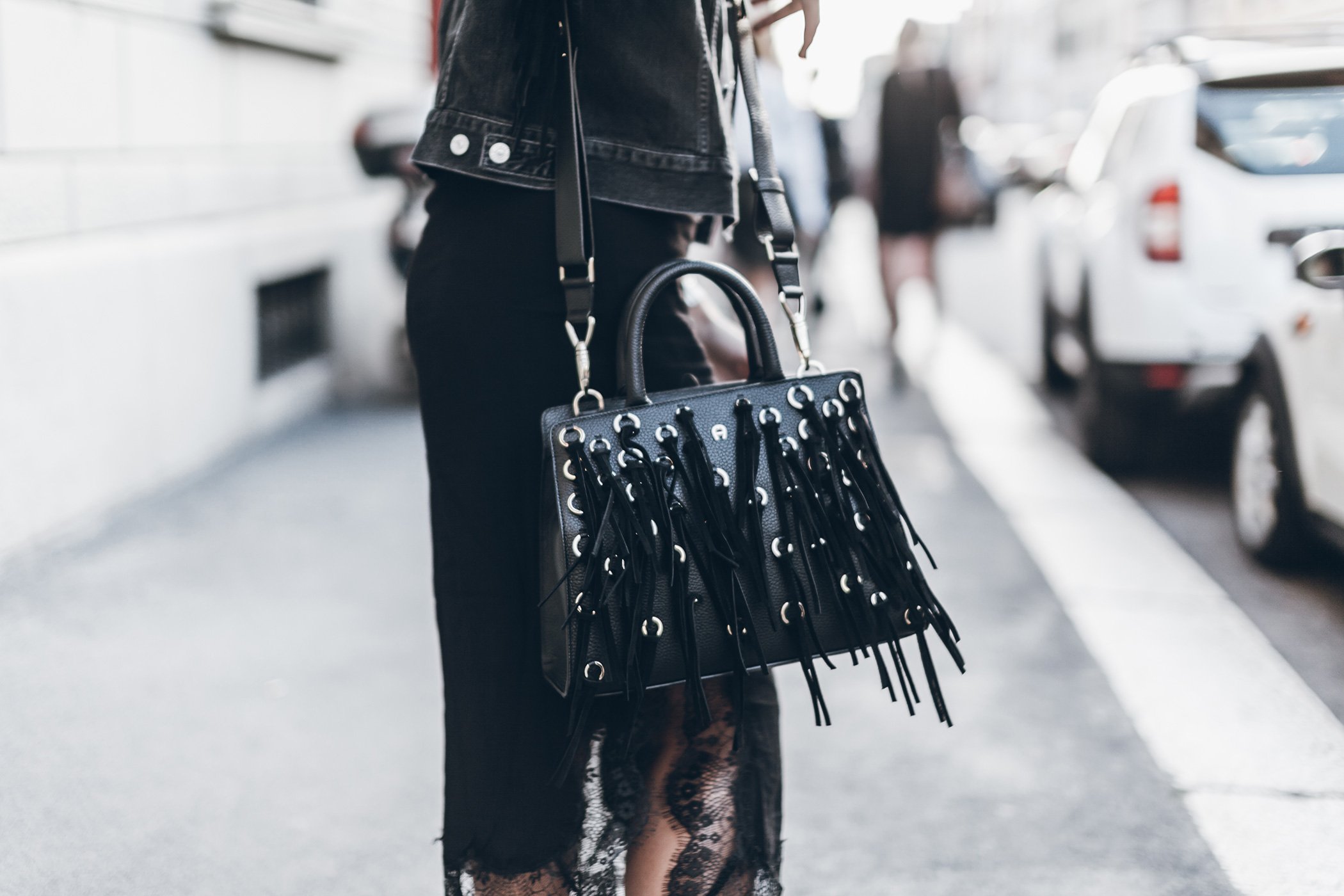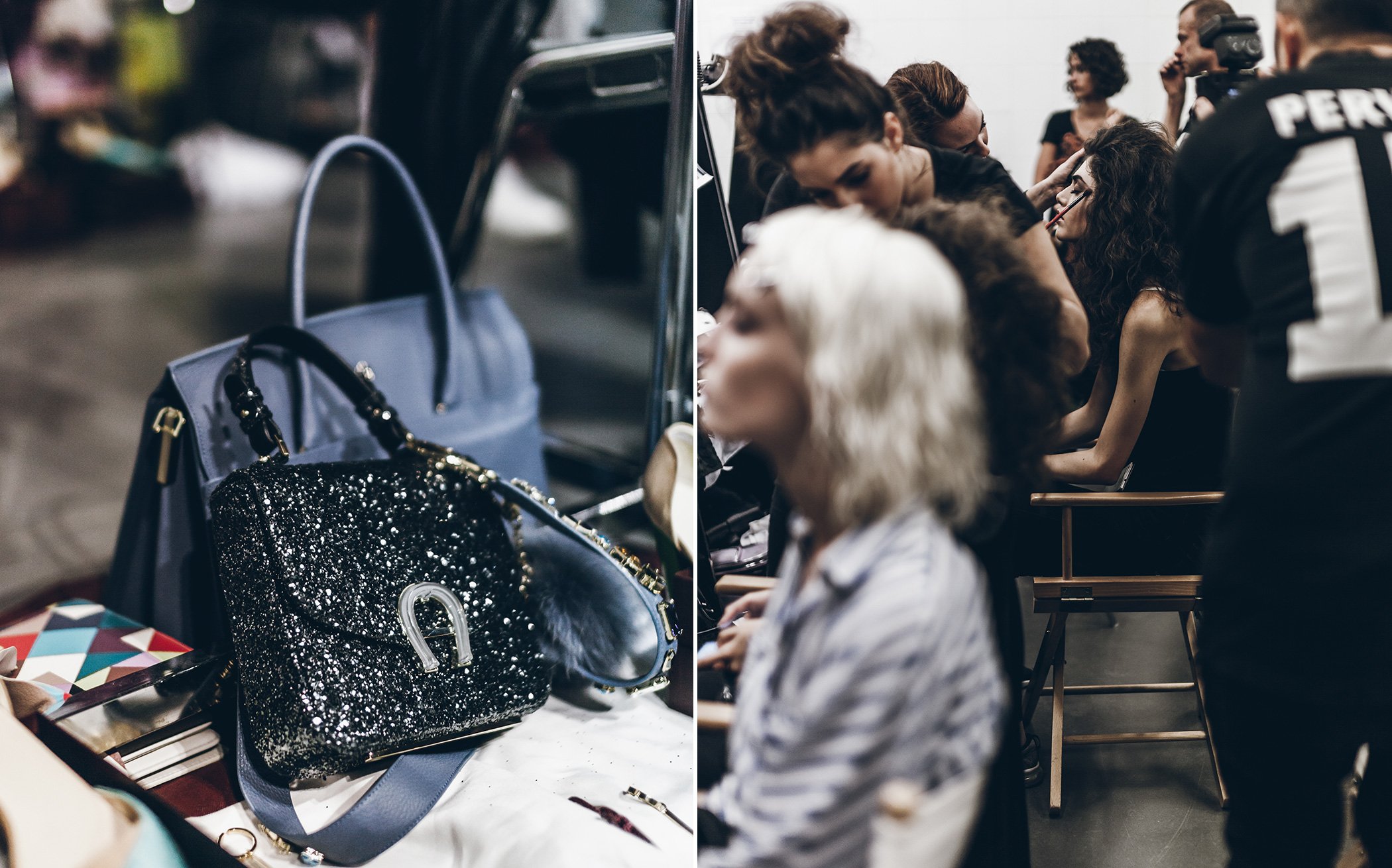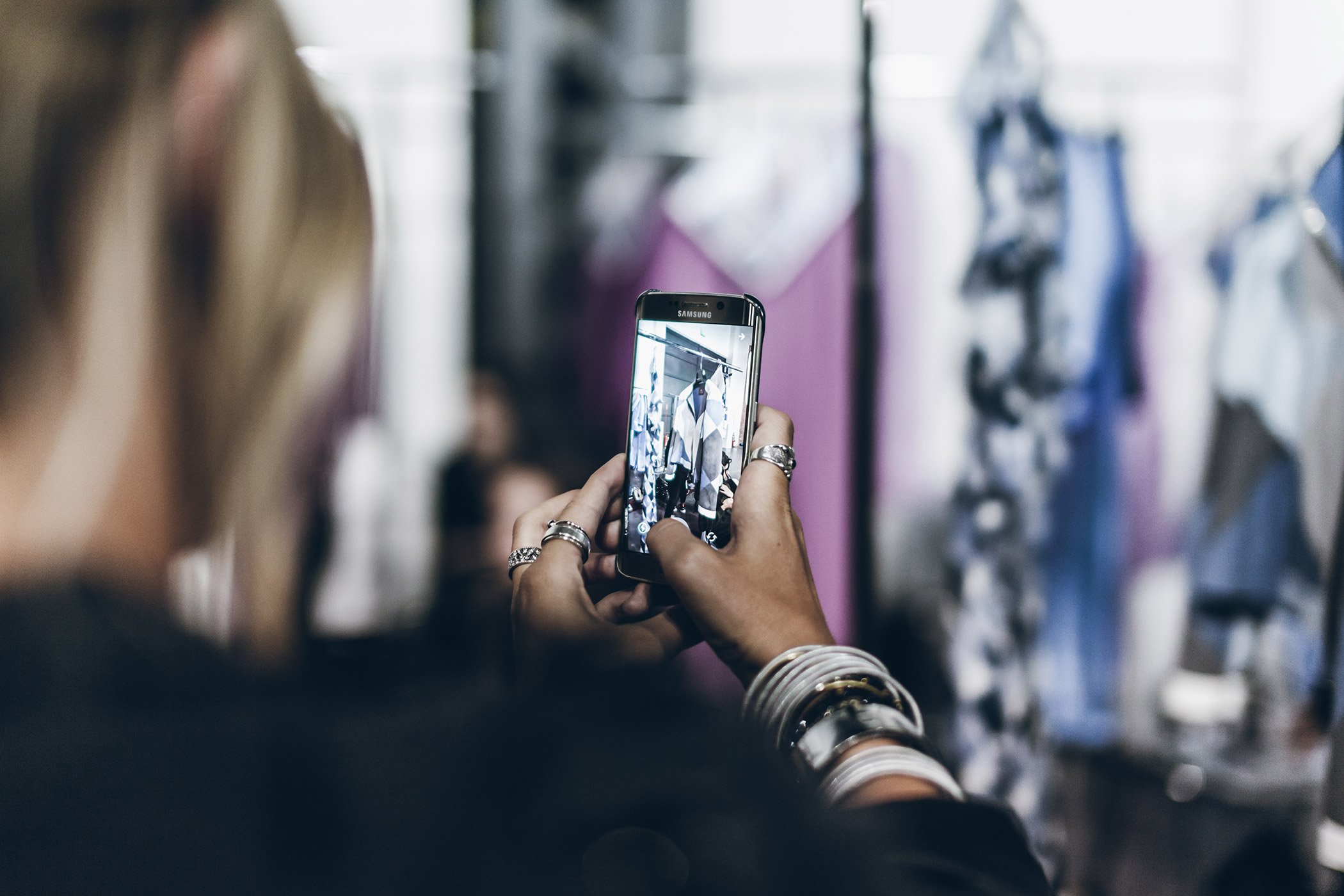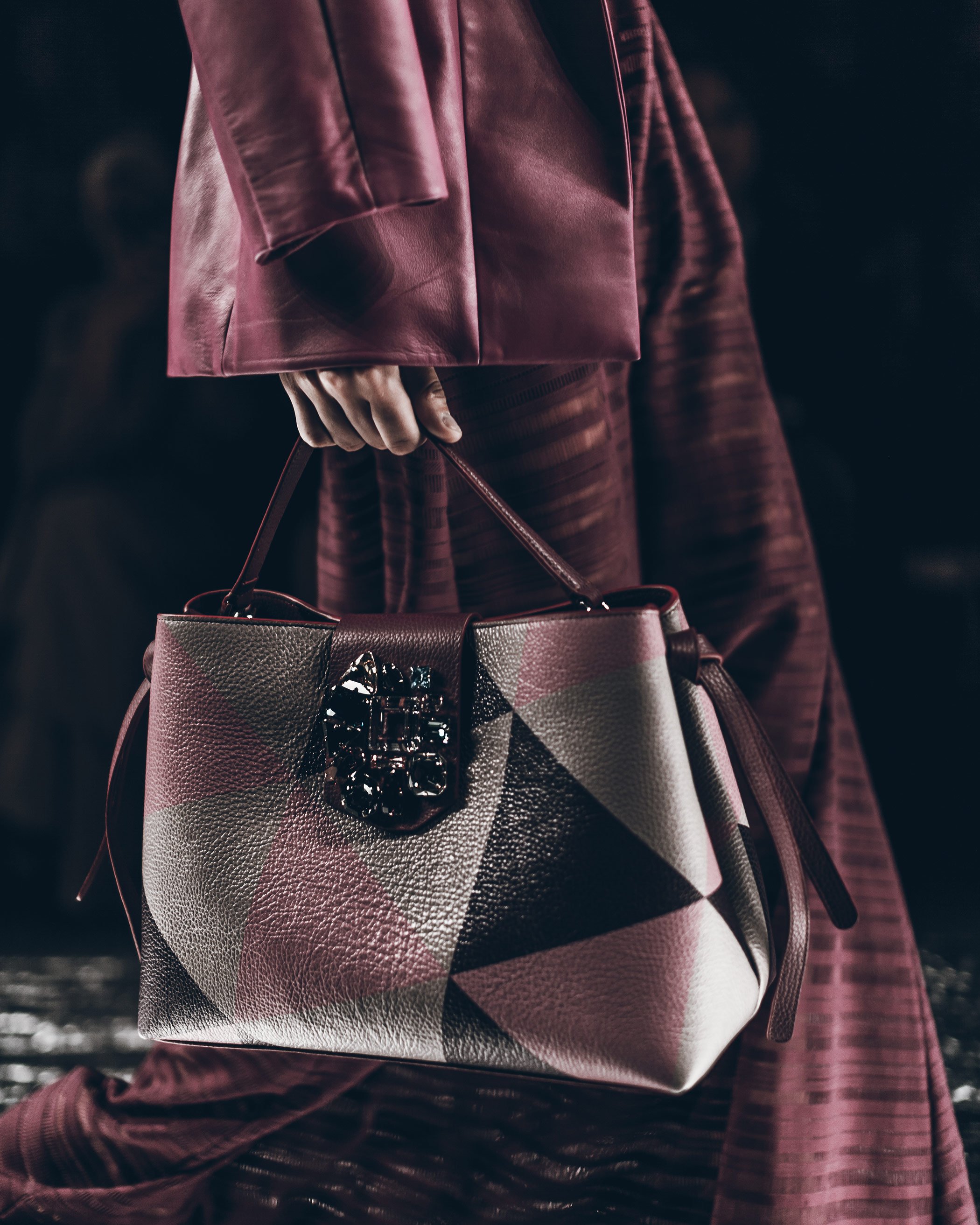 Hello loves! I hope you've all had a wonderful weekend! On Friday Klemens and I went to Milan for fashion week and attended some shows, one of them was Aigner who showed their SS17 collection called Kaleidoskopia, it was beautiful, colourful and shiny. Both Klemens and I wore our black Aigner bags during the day, mine is called Cybill Bag Farah and has beautiful tassels hanging everywhere in the front with golden little details, it is simple, perfect size but fun and interesting with the fringes hanging! Klemens backpack is lovely too, I actually love it as much as mine, it's got a perfect mixture or leather, fabric and metal on a quite sporty bag with pockets with zips on the sides and the closings.
We went earlier to the location where the show was taking place to get more insight and behind the scenes. We saw how the girls got their hair done into big curly Disco flair hair and all the dresses and accessories hanging waiting to be worn by the models.
Kaleidoscope is the main pattern and also where the name of the collection comes from. It follows through every garment, in some more, in some less. The colours are bold, having lots of fresh mauve, sober tan and smoke grey mixed with lime, pink and cranberry red. These colours together with the materials such as leather, denim and tulle were inspired by the late 70's while the silhouettes from the 90's. I loved the long mauve dress but also the sparkling glitter suit.
Now to the bags, as every season the bags are a true highlight. Their signature bag Cybill was there but this time with lots of multicolour Swarovski stones at the upper edge, other bags such as the Euphoria clutch and the Carla bag also had Swarovski stones in kaleidoscope pattern. Not only were they dressed in stones, the bags were in gorgeous pink velvet and in cork as on the Bella bags and lots of sparkling glitter on the Pina bag. Some bags were specially made only for the shows, which is quite sad because I really loved them, but it's fun with something special and fun that they can create something very different. One of the bags made only for the show was the Tiny Tin bag which is a hanging little bag formed like a can with a stone on top, looking like a kaleidoscope we used to play with as kids. There were little Tiny Tin bags in all different colours and with golden details running up and down the runway together with some other bags in full glitter which were my absolute favourite, or maybe the pink velvet bag, I can't decide!
As a conclusion, it was a great show full of power and kaleidoscope explosions of patterns, colours and glamorous sparks, but everything in a very chic and feminine way.
Lots of love xx Mikuta