Matchy matchy with Belen, Laura, Elvin, Julia, Isabella and Camille <3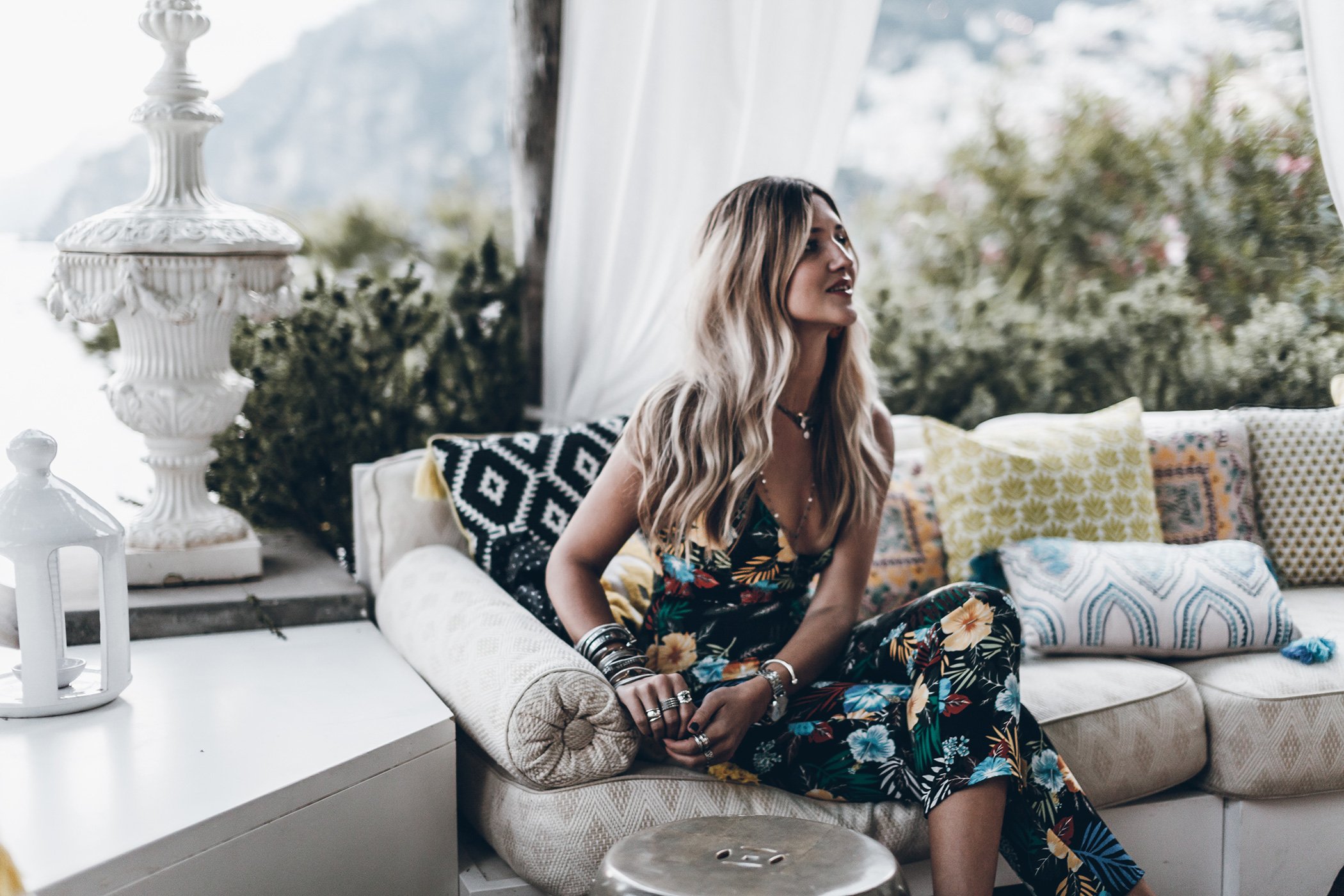 Hello loves and happy Saturday! The last days Klemens and I've been to the Amalfi coast together with Stradivarius for their summer expedition, we stayed in Praiano, spent most time in Positano, went to Capri, boat tour, had cake in Amalfi and had the most delicious Italian food! We did so many things so I'll divide the activities in different blogpost instead of making a huge one, would be way too many photos.
So the first day we arrived quite early, had lunch on the rooftop of our hotel Casa Angelina, pasta, seafood and white wine, yum! Afterwards we had fitting and picked out all the looks to wear during the days, I picked mostly striped looks, almost all looks are striped except one which has tropical print. After the fitting we got ready, I wore this tropical jumpsuit and went to Positano to watch the sunset and enjoy some snacks and champagne at the beautiful terrace of Villa TreVille, it's an incredible villa with the most beautiful view and pillows everywhere. After some mingle and getting to know the other people joining the trip we enjoyed an amazing dinner under the stars listening to the old men playing guitar.
That was the first afternoon on the Amalfi coast, next part comes soon <3
Have a wonderful evening! Lots of love xx Mikuta
SaveSave