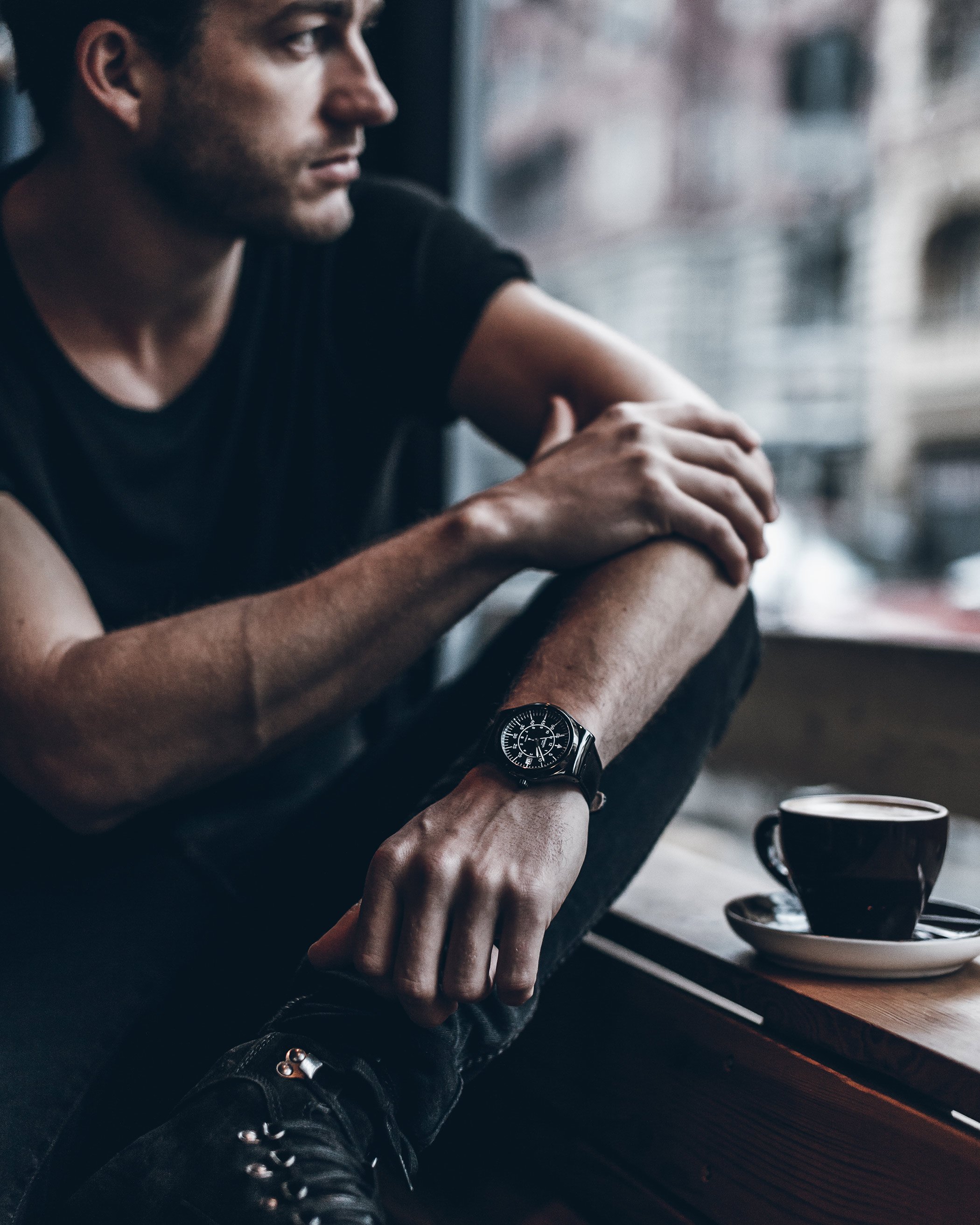 Hey guys, Klemens here! It's almost Christmas which means everyone is busy getting their presents together, planning trips to their loved ones and the streets are full of light and movements. I'm spending the last days here in Berlin finishing up work and everything that needs to be done before Jacks and I separate until new years, but we've also been enjoying some of the Christmas chaos in the city. The other day we went to a new coffee place /-cinema which is just around the corner from where we live and we took some pictures of my new Swatch watch.
The SISTEM51 Irony is Swatch's new automatic watch, meaning it doesn't need a battery because it is driven by the person wearing it, unlike the quartz watches. I'm wearing the black one with black watch face and strap, since black is kind of my colour and matches with everything, they have different colours and watch faces but mine is called Sistem Slate. They consist of only 51 components which allows Swatch to have a much more efficient production compared to other traditional automatic watches which consist of more than hundred components in most cases. I like simplicity and stuff that just works by itself so it's perfect to wear an automatic watch which takes care of itself. While moving the wrist, the rotor (which is visible on the back) moves and puts the system to life.
Another thing I really like about it is that it has a sporty touch to it, as many of the other Swatch watches, it's also very modern and laid back which is something I always search for.
I wish you all great holidays and until soon!
cheers, Klemens
In collaboration with Swatch.