Post contains adlinks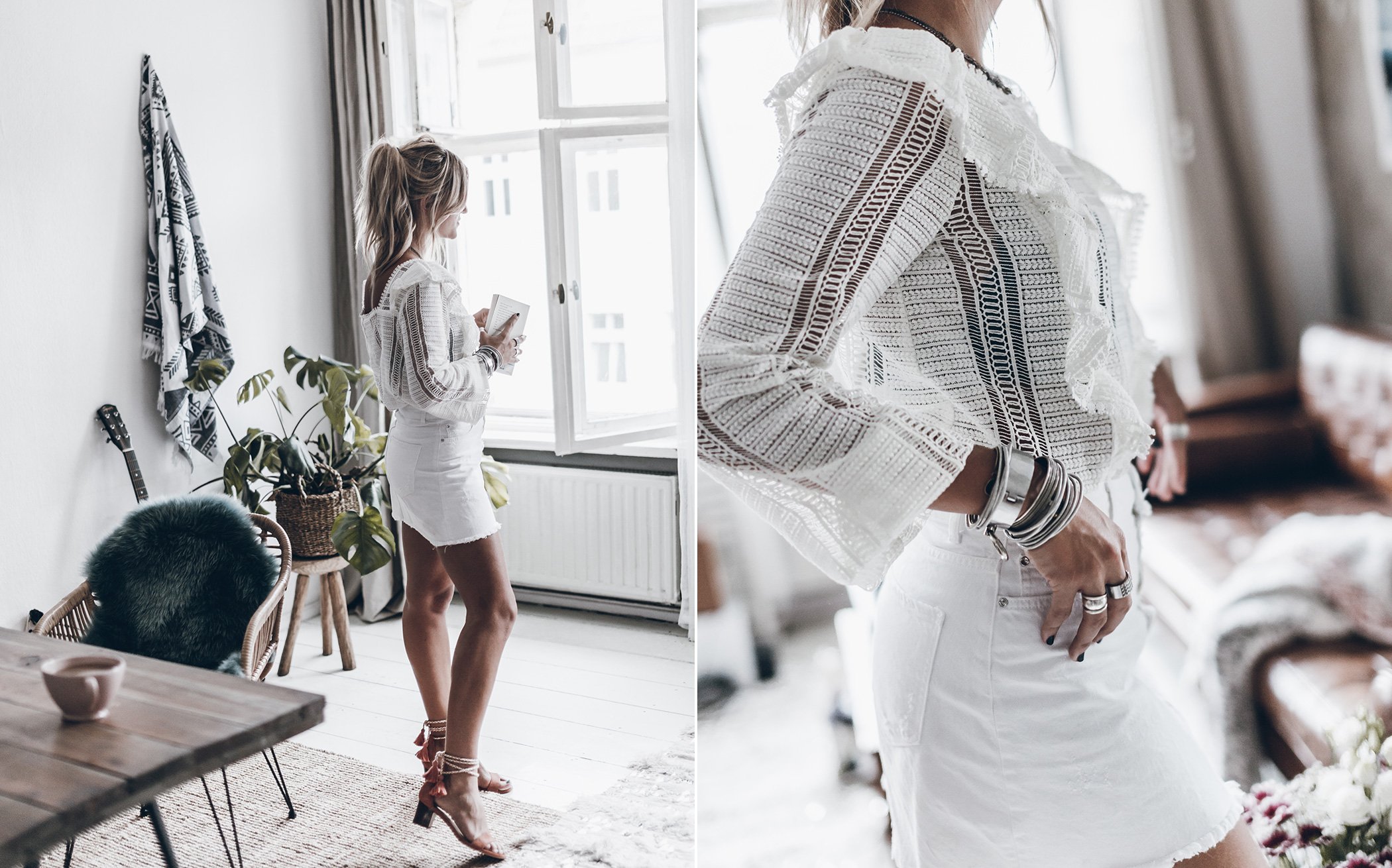 Hey loves, hope you're having  great Tuesday! The other day I ordered some new pieces from Sézane which I reveiced this afternoon, as I wrote in a previous post they just get nicer and nicer stuff all the time and I just love them more and more! These blush pink sandals are just so beautiful, pink is my favourite colour even though I hardly wear it, but these ones are perfect for anything, love pink shoes! The colour is perfect and the tassels and the golden shine, so much yum! I needed to wear them directly and got paired it with a white skirt from Zara and this beautiful blouse from Sézane too which is unfortunately sold out but I link to some similar ones below. I'm not sure what I like the most, the blouse or the shoes, I think both.
I'm so excited to wear this look this summer, maybe for midsummer which I might spend in Sweden with Klemens, we're going to celebrate his friends 30's birthday on the country side so it's perfect. Just got so excited with my new pieces and asked Klemens to take some pictures at home, I missed shooting at home, specially in summer when the sun shines through!
Have a great evening! Lots of love xx Mikuta
Blouse – Sézane / Skirt – Zara / Sandals – Sézane
Get the look or similar: