– Anzeige/ad – Post includes adlinks –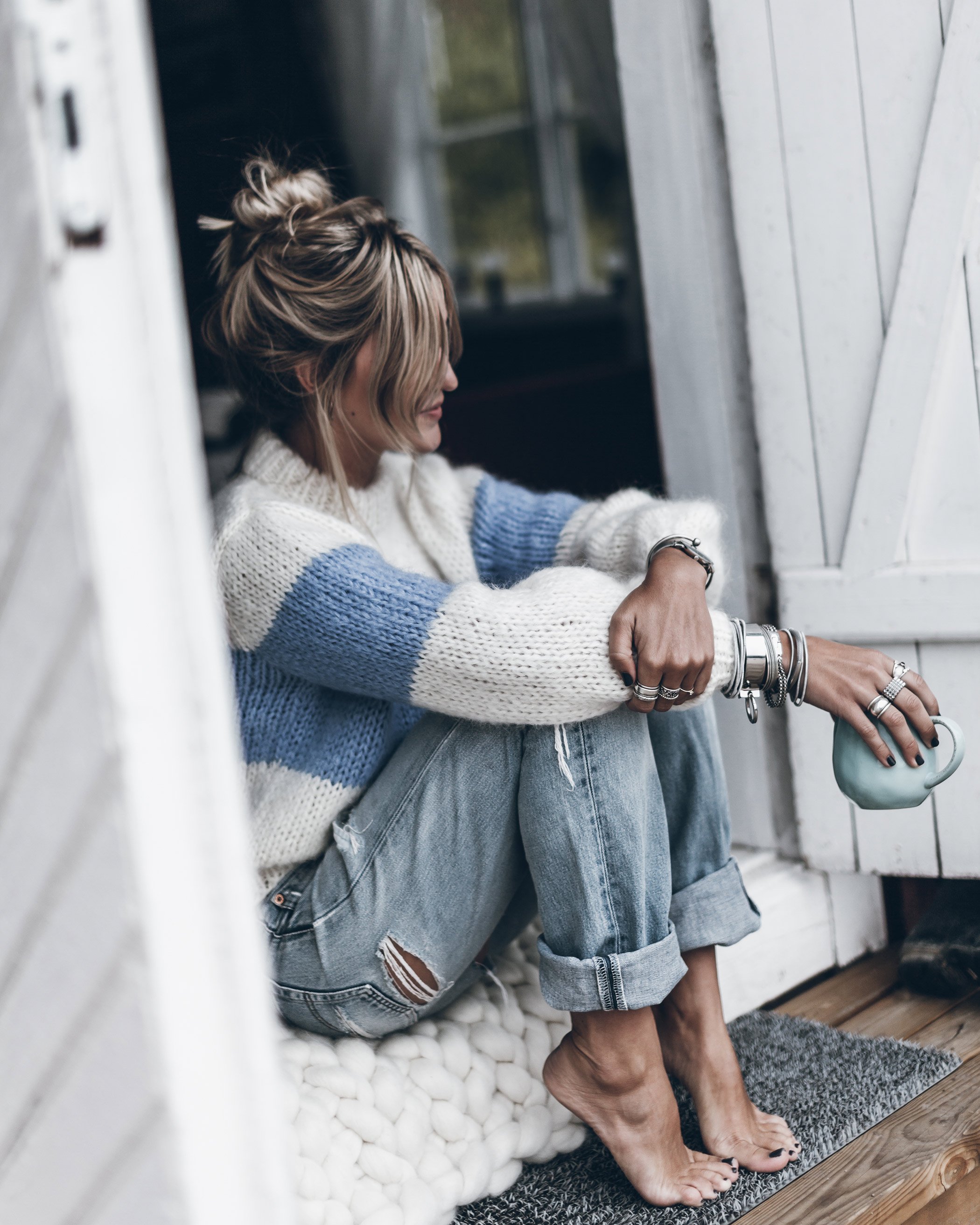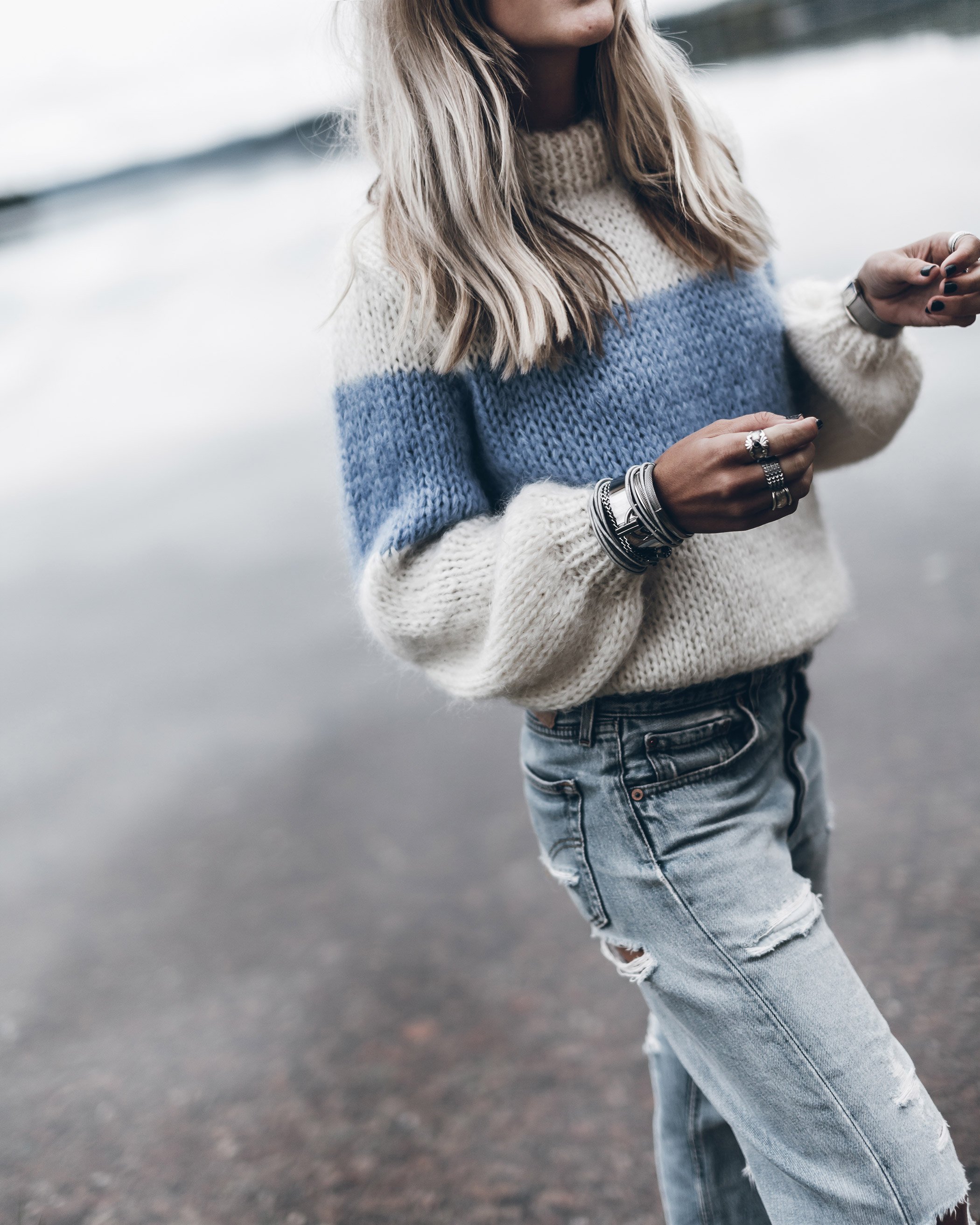 Hello loves! This morning we left the little cottage, felt quite sad to leave, we had the most amazing time, so relaxing and so cozy and also very romantic! Just before we left the sun showed up for the first time since we arrived, a bit annoying, haha. After we left the cottage we drove to Smögen which is situated two hours away on the west coast, we had a shrimp sandwich and walked around enjoying the amazing sun!!! A post about our quick visit in Smögen will come so won't write much about that here.
Here are some pics from the other day when it was grey and cold, I snuggled up in this Ganni mohair and wool knit, old Levi's and had some coffee while waiting for the rain to stop. I love the simpleness of this knit, it's exclusive at Net-a-porter, you can find it here. All the knits from Ganni are so cozy and chunky, I have one in pink too which I love. Perfect now that it's the first of September and autumn is coming!
Now we are in the car on our way to spend the afternoon at Klemens' friend who lives here in Sweden, we'll hang out with him and spend the night and tomorrow we're going back home to Berlin! It's been such a great trip!
Have a great Saturday! Lots of love xx Mikuta
Knit – Ganni at Net-a-porter / Jeans – Vintage Levi's