– Anzeige/ad – Post contains adlinks –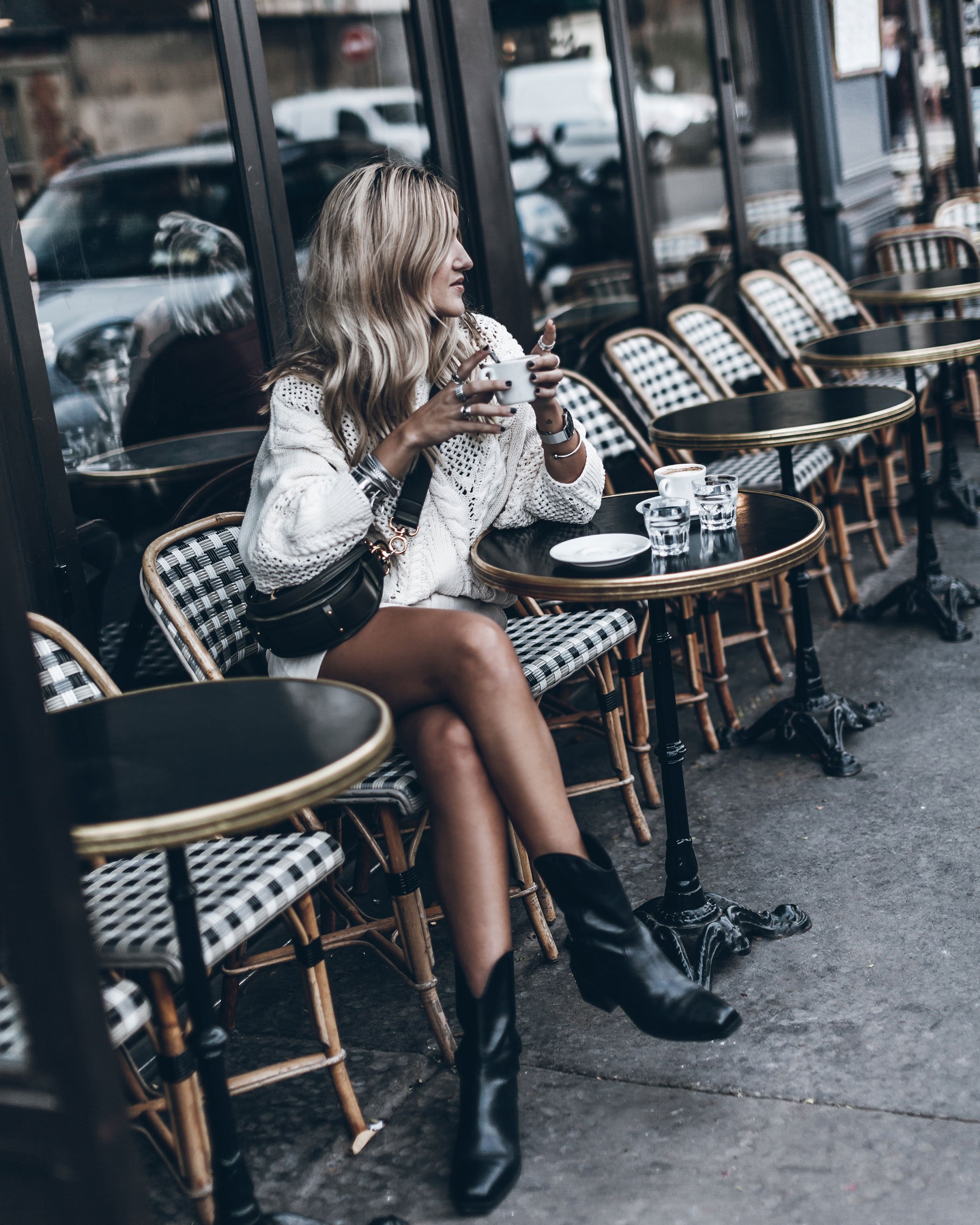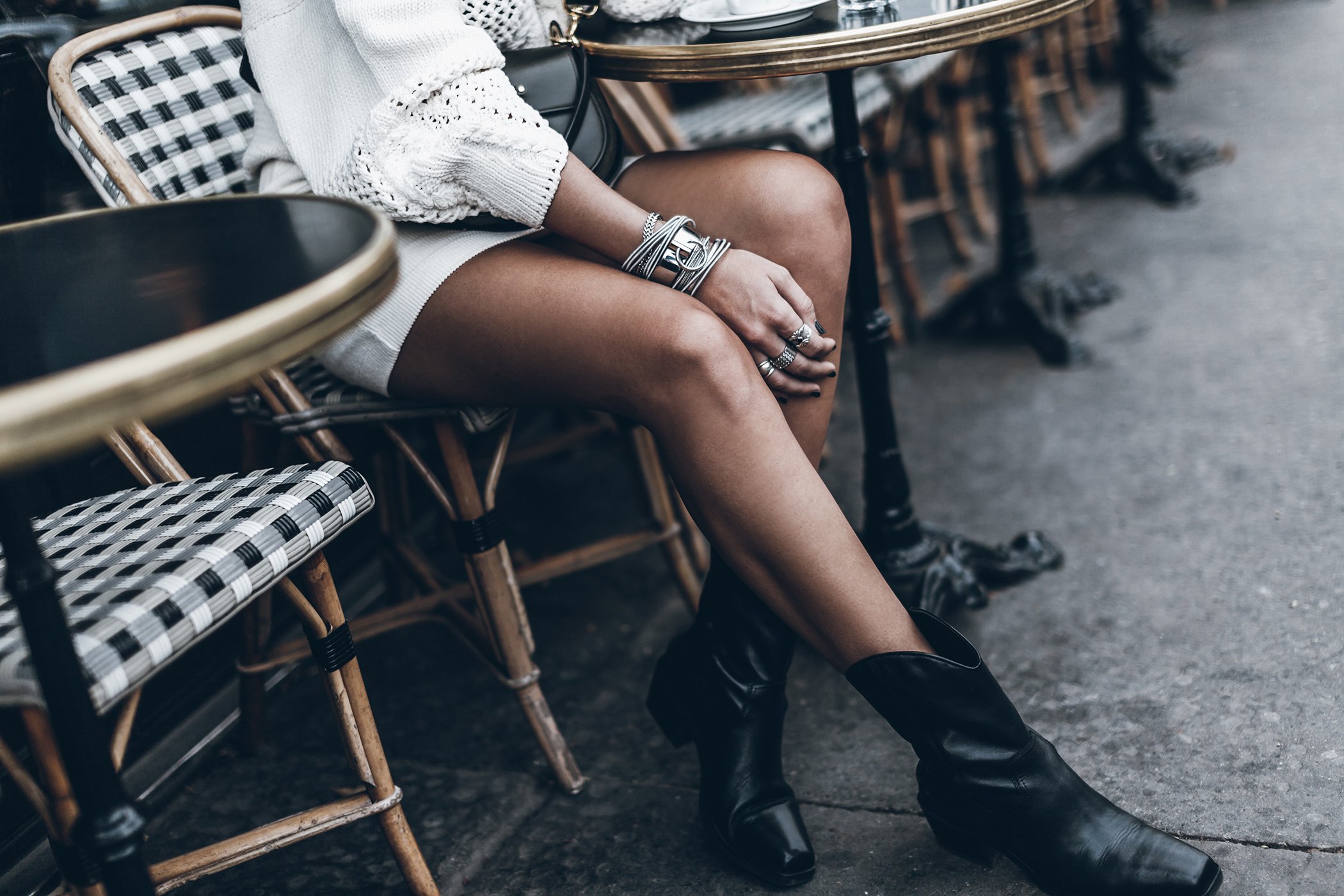 Hello loves and happy Tuesday! Last time I posted here was in Paris, now I'm back in Berlin already but still have some content to post here :) When Paris fashion week was over my sister came to Paris and we went to Disneyland with Stradivarius, it was really amazing and so much fun, I won't write too much about it now because I'll make a separate post about it instead!
Here's a look from one morning in Paris, I love how this look turned out and felt very happy wearing it, unfortunately I completely forgot to take photos of the skirt which I had planned, so you can't see it so well here, but its a white corduroy skirt from Zara with a little belt, super cute and fit perfectly with this beautiful cable knit. The knit is amazing too, love the fit and all the knitting details, it's a bit heavy and hangs perfectly on the shoulders. Definitely a new favourite! It's finally time for knits and all that, I'm so happy! <3
The shoes are also a new favourite, haha, you see I love all the pieces of this look, but the shoes are so comfortable. I used to wear Vagabond all the time when I was younger, it was Vagabond or nothing. After that I haven't worn them so much until I got these shoes and remembered how great they are. I never got pain from their shoes, and I normally do whenever I get new boots. I don't know how they do it but their leather is so soft. These boots are called Simone and I feel like we will have fun together this autumn :)
Right now Klemens is in Milan and I'm home by myself, been cleaning and organising all day and feels good to get it done. We are working on something so exciting right now and I can hardly focus on anything else, I won't tell you now before I know everything works out because I don't want to jinx it but I can't wait!  Then it will be some new fun content the next months :) Crossing fingers!
This was just a little update, more posts coming this week!
Lots of love xx Mikuta
Knit – Mango / Skirt – Zara / Boots – Vagabond / Bag – Chloé