– Anzeige/ad –
Hello loves! Some weeks ago we were invited to visit the newly opened Casa Cook Chania, situated in Crete. This is their third hotel and it's developing fast, no wonder since it's such an amazing concept! We have already been to the other ones and made blogposts about the one in Rhodes and the one in Kos, so here comes one about Chania too!
The Casa Cook Chania is just as beautiful as the other two but with a bit darker look, a lot of concrete, wood and a lot of plants, it's like a concrete jungle! It's situated just by the beach and what I really like is that the pools are black! The main difference between them all is that the one in Chania is kids friendly! They have their own kids club which is like a mini Casa Cook where it looks the same but everything is small. There the kids can have fun and do exciting activities like making their own tea or sleep in tents, even I get excited about this and I don't even have kids! Although kids are welcome the Casa Cook Chania still has the very laidback and relaxed vibe which all of us Casa Cookers are looking for :)
Let's take a look at the place and what we were up to during our trip!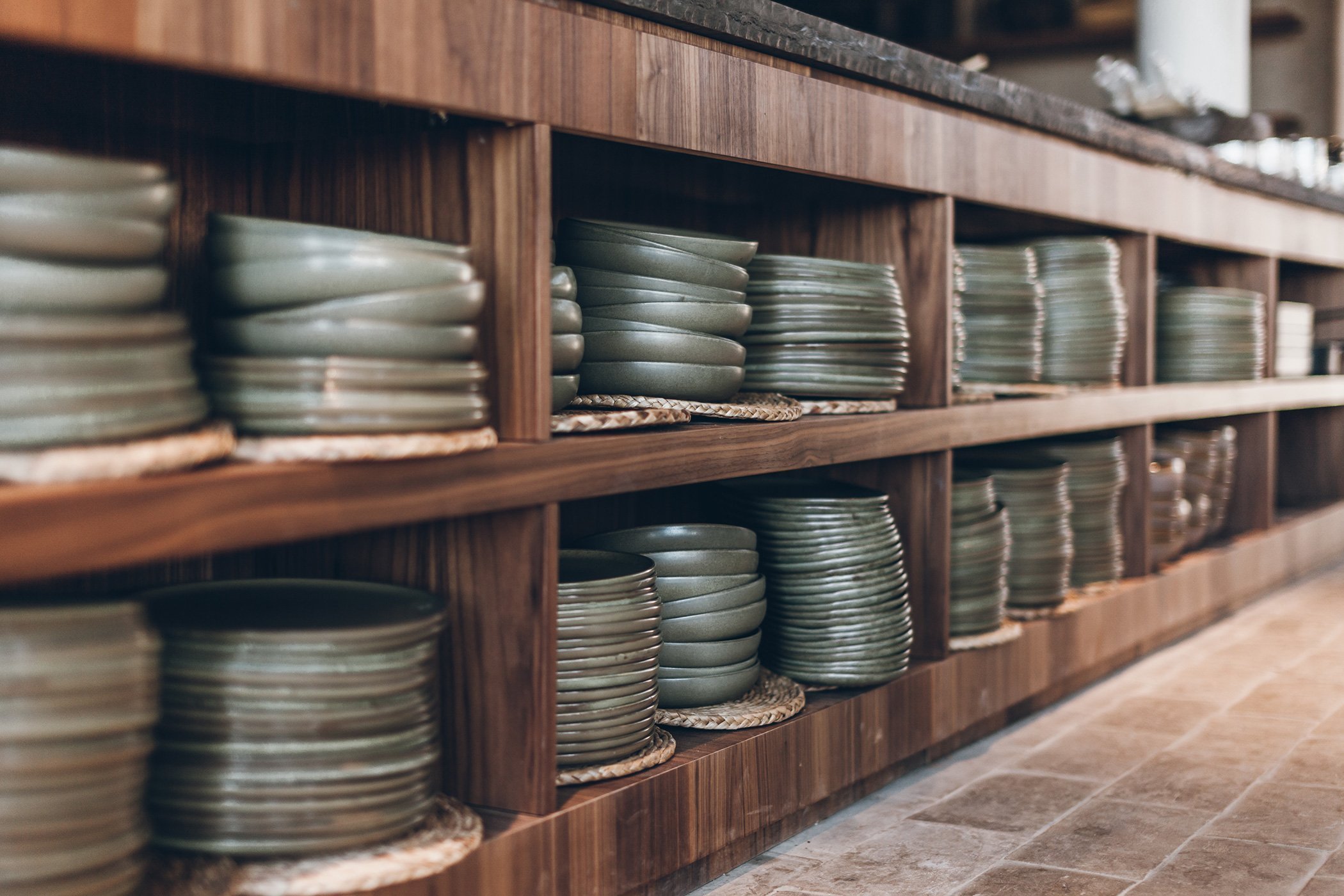 Starting the day with breakfast down by the restaurant which is situated just by the pool with both outside and inside sitting area. The breakfast consists of a huge buffet with all things you can imagine but very good, amazing bread, lots of fruits, cheeses, greek yoghurt with your DIY granola, etc etc. Breakfasts are always my favourite!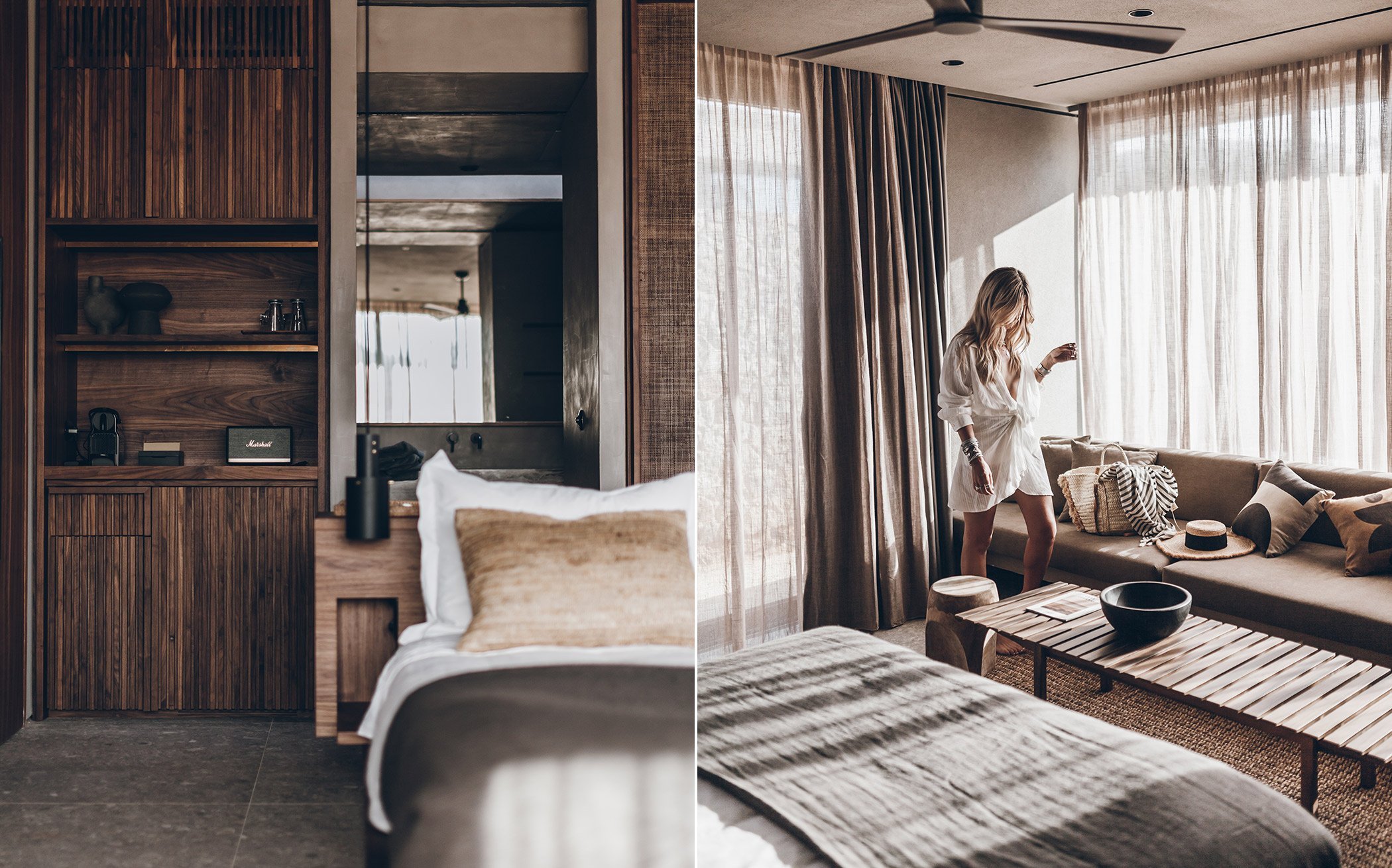 They have different rooms, we were staying in the Junior suite terrace with a shared pool with our friendly neighbours, as I mentioned before the pools are made with black tiles, so pretty. The rooms are so beautifully decorated and as always I just want to bring it all home with me. Cozy laid-back luxe with a mix of concrete, wood and soft fabrics. 
One day Klemens had a personal training session learning new tricks and how to really work out properly, I skipped workout and did full body massage in the room instead, but Klemens taught me some tricks how to improve my workout as well! We were at Casa Cook Chania when they had just opened that's why he did the workout at this location outside and I did the massage in the room, but they are opening a real spa and gym in the near future!
Another day we did a little tour around Crete, first we visited the beautiful Chania town and wow, I was so impressed with the narrow streets, colourful houses and harbour all influenced by the Venetian, Egyptian and Ottoman. Very different from the other Greek towns I've visited before.
The most fun activity we did was when we went up to Margarites which is more in the centre of Crete island. First we went for lunch at a traditional greek restaurant and had amazing food and after we went to have a ceramics workshop at Ea Ceramic Studio. We made our own bowls inspired by the Greek ancient bowls and had a lot of Raki and fun! 
Back to the beautiful sunset that occurs just in front of the complex <3
Another fun activity we did was mixology with the bar guys, David was there explaining the philosophy and concept of Casa Cook when it comes to drinks and decorations. They keep it as eco friendly as possible using no plastic, decorating all the drinks with herbs and natural ingredients they find in the gardens around and instead of using paper towels that fly into the ocean they use reusable felt mats. We learnt how to mix their most famous cocktails, all with a twist, some with fire and lots of dry ice smoke! 
Chill time by our pool <3
And chill time on the beach just below! Apart from all this we had wonderful dinners every evening with the most delicious food, a lot of Greek food and surprises every night! The staff is so friendly and professional and it's all just a perfect getaway on the Cretan coast!
Lots of love xx Mikuta + Klemens