– Anzeige/ad – Post contains adlinks –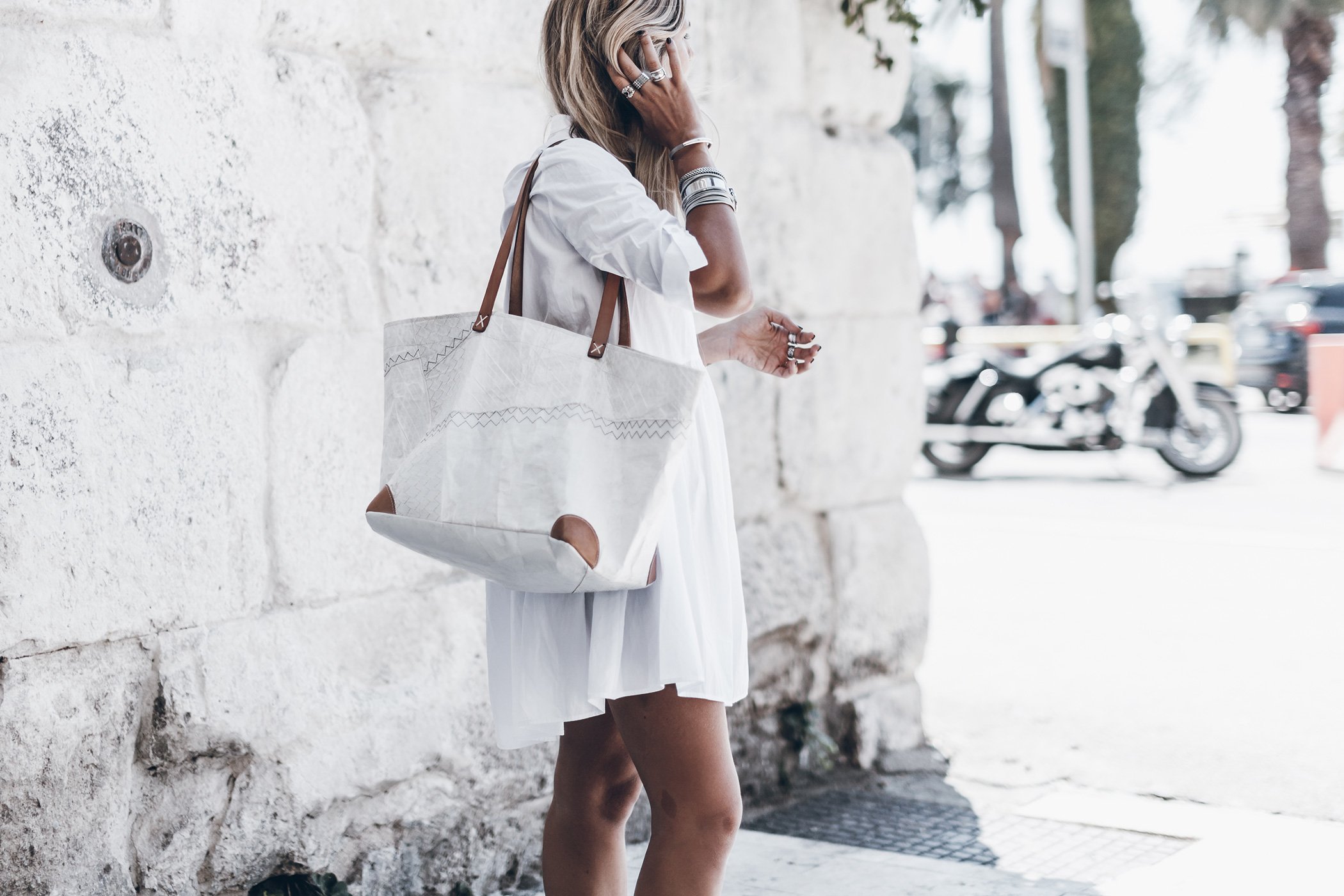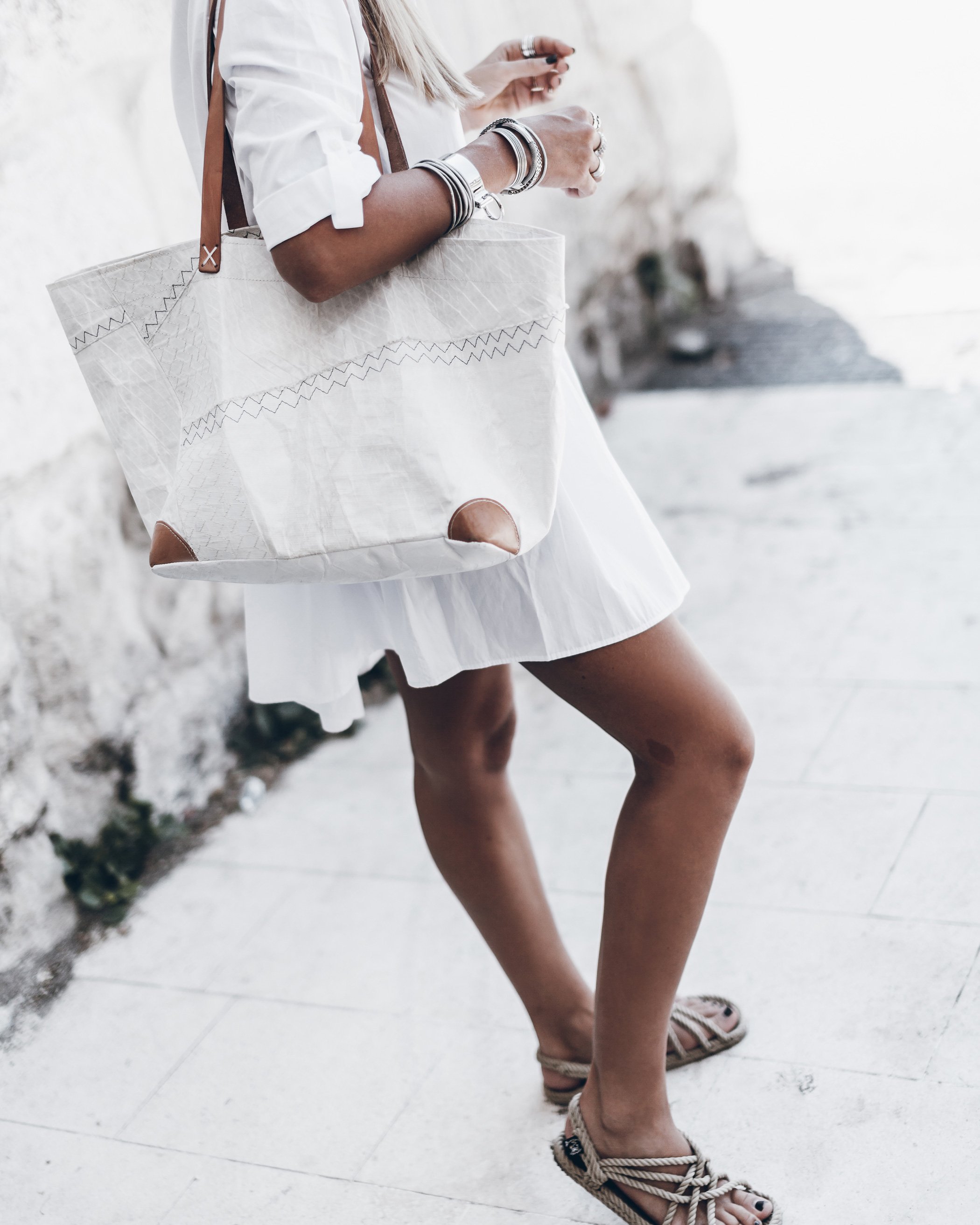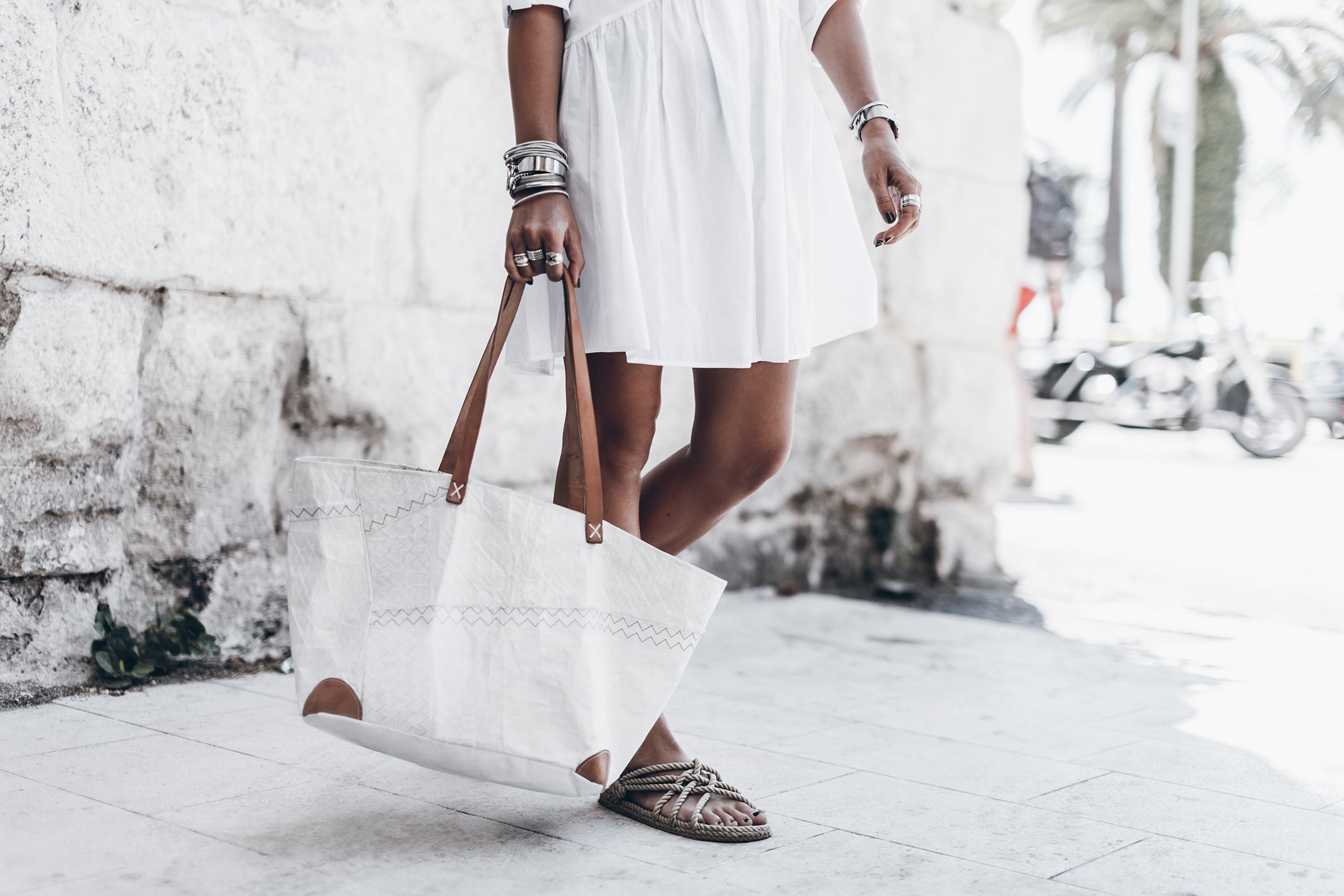 Hello loves and happy Friday! This weekend we're at the country side having a cozy time with the sheeps and enjoying the last summer days in Germany, it's a bit chilly, we're covering up in blankets and doing bbq outside. Cozy cozy!
Here's an outfit post from our last day in Croatia, we took the boat from Hvar to Split where we took the bus back to the airport. I was comfortable in an all white look, this shirt dress from Zara, the comfiest sandals from Nomadic state of mind and this bag from Comes around goes around. This is the perfect all-rounder bag made from 100% recycled sail which has travelled all around the world. The bags are handmade in Mallorca and every bag is unique, with marks from history at sea. I love supporting local brands from Mallorca where I grew up, there are so many talented designers. This bag is perfect since it's such a solid material which never really breaks, waterproof and strong. A tip for people searching for a long lasting and stylish all-rounder bag and want to support small businesses <3
That's all for today, have a wonderful start of the weekend!
Lots of love xx Mikuta