– Anzeige/ad – In collaboration with Kapten & Son –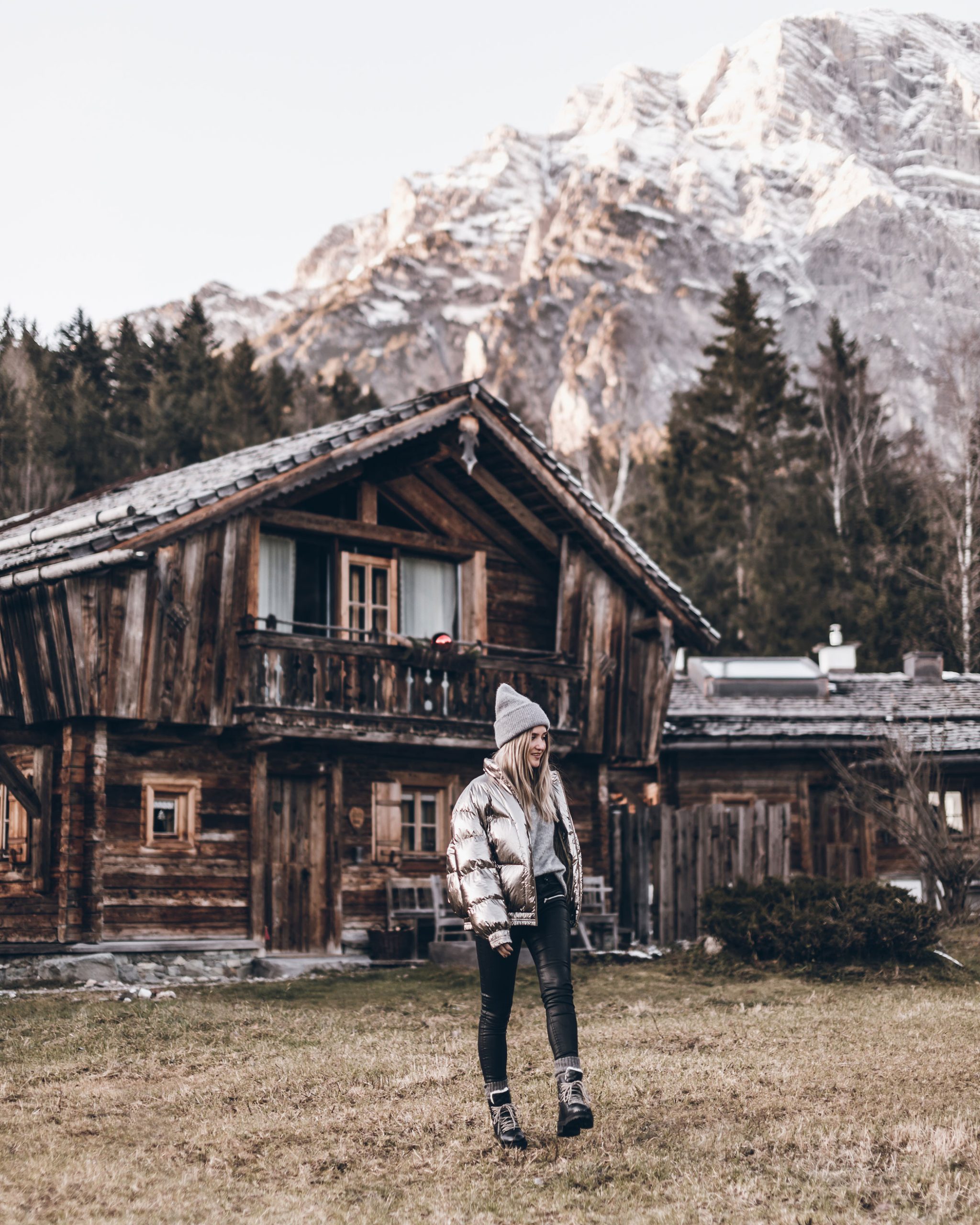 Hello loves! Only one week until Christmas, how crazy! Time has passed so fast, feels like it was just summer, but I'm excited for some chill time now with the family! This year we're going to the north of Sweden to celebrate with our family up there, but before that some days in Stockholm which I'm super excited about as well!
This year has been a real heavy-work year, specially with the apartment and the Mikuta brand and it feels like we haven't had much time to relax at all, we also haven't travelled as much as we used to because of that. That's why this trip to Austria with Kapten & Son was incredibly appreciated and we loved it so so much! As you might have seen on our Instagrams, we spent some days up in the mountains in an absolutely amazing Chalet with the most beautiful view. It was so romantic, just Klemens and I, and our Kapten & son's ;) Scroll down to see what we we're up to!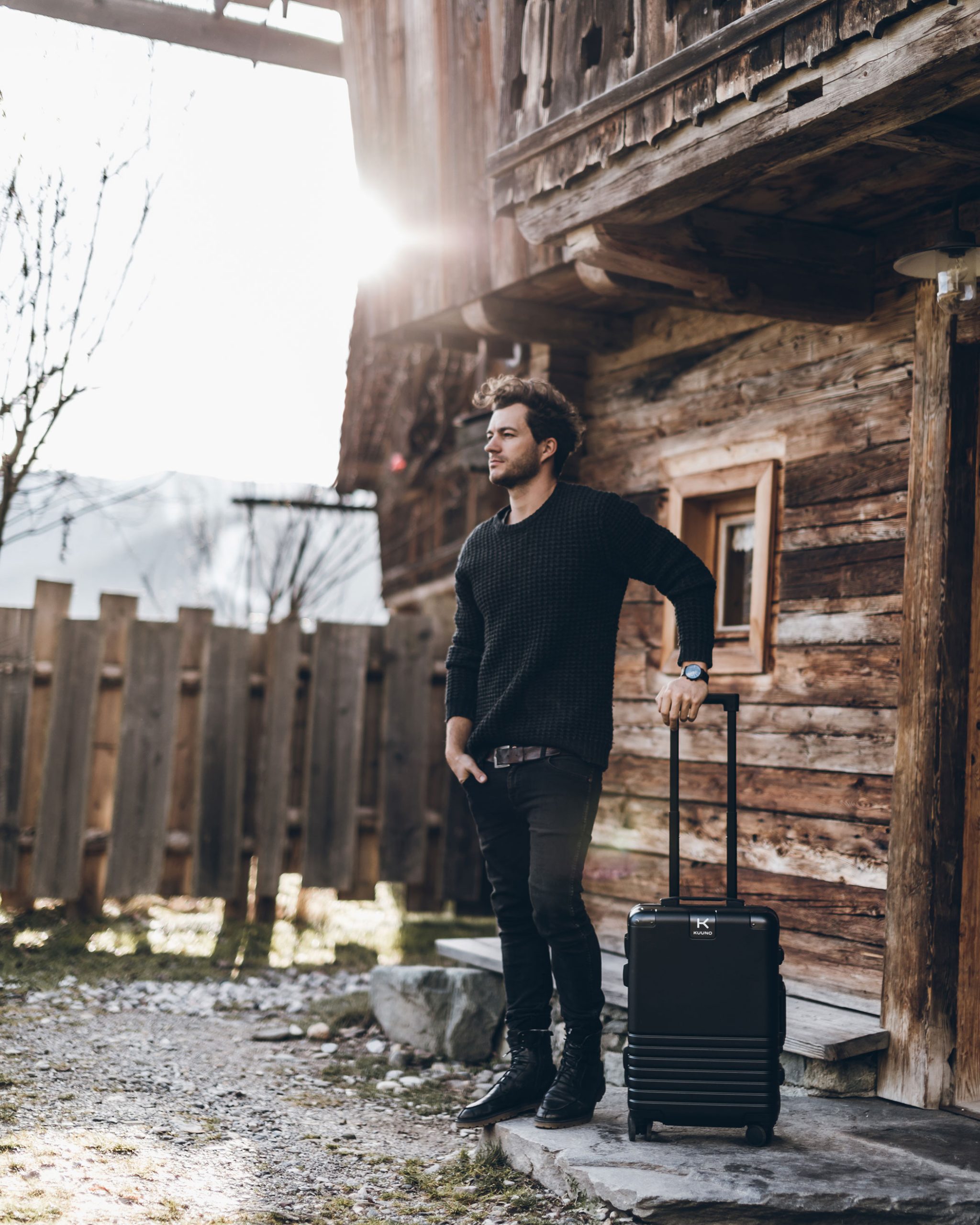 This is where we were staying, it's a place called Bergdorf Priesteregg and they have several Chalets on a hill, all with their own privacy, and a reception/restaurant down the hill passing by the little cows and beautiful nature. We had this beautiful house by ourselves and were absolutely amazed by all the wood and coziness. We were so happy and thankful to spend the next days there! We both brought our Kuuno carry-on suitcases, Klemens specially uses it for the camera equipment which fits perfectly in there and easy to access.
Since we unfortunately didn't have any snow around the Chalets we took the lift higher up in the mountain where people were fully busy with skiing. We didn't bring our ski clothes, but enjoyed a hot chocolate, listened to the fun and energetic music they always play up there and went for a snow walk that the woman in the bar recommended us. Here I was using my black Bergen backpack from Kapten & Son which I love. It's made of vegan tech-material and can fit a 15 inch laptop, it's small and simple but still fits lots of things. I have it in beige too which I wear in the summer, but for winter I stick with the black <3 Same with my watch,  maybe you've noticed I've changed? :) I always use the Kapten & Son Chrono watches but just changed to the Chrono silver "black steel", not only because it's black but also because I love the thicker strap. The reason I love the Chrono watches is because I when the watches are big, their watch faces are 40mm and quite thick, but they also have a smaller 37mm. My Chrono is part of my daily accessories and I can't be without it <3
The Chalet has two floors, so we slept upstairs with those huge windows and woke up with beautiful sunrise every morning. At 08.30 the staff brought breakfast and set it up on our table with fresh bread, cheeses, yoghurt, granola, everything you can imagine. Absolute paradise! We also had the whole kitchen where we could cook ourselves, where  Klemens was happy making his own omelette. So this is how we enjoyed the breakfast, in the cutest house ever. Look at the old stove, I'm so in love! Klemens is wearing the Chrono "Black midnight steel" which is matt anthracite black with white and red details, also 40mm and unisex :)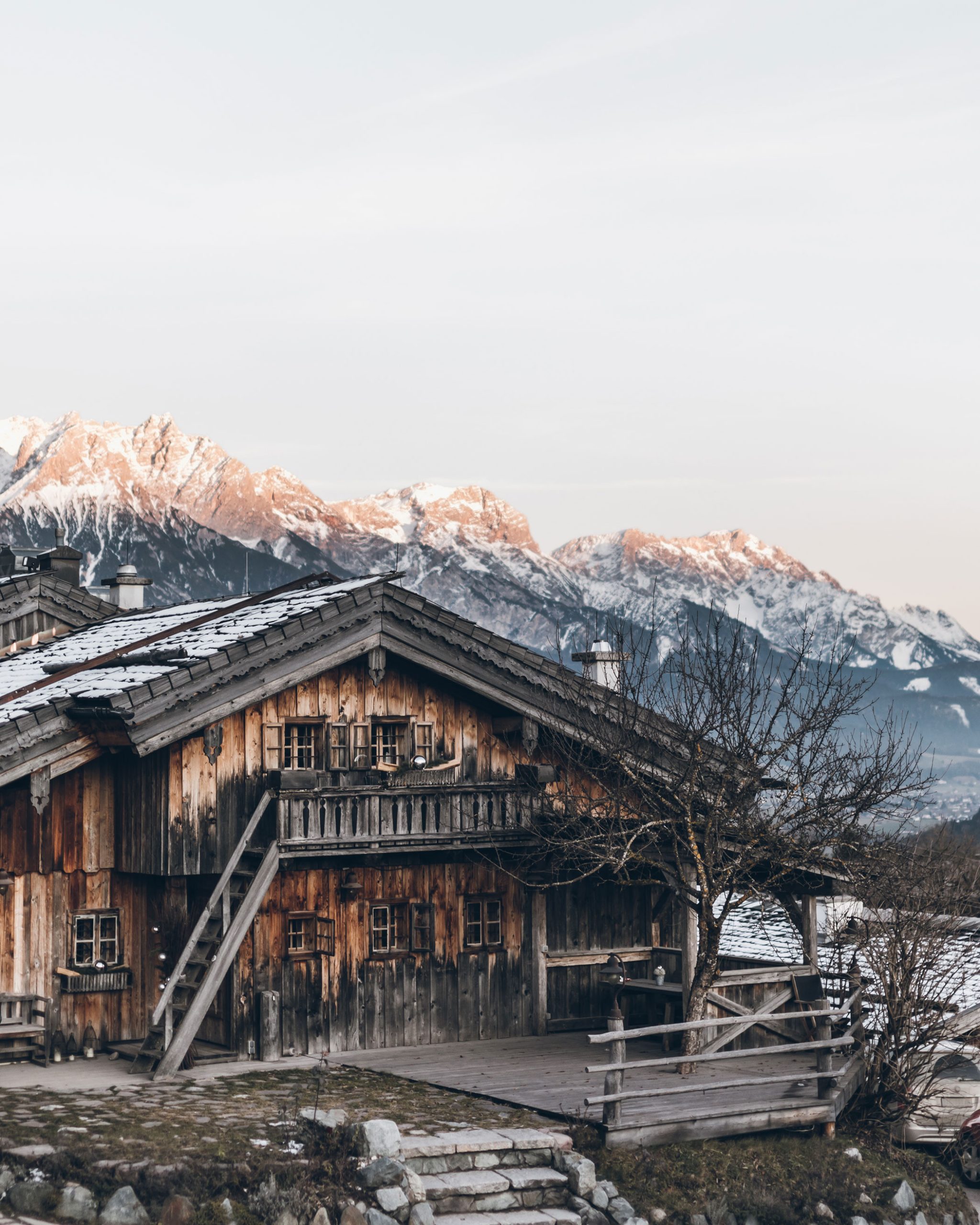 During the days we brought our backpacks and went for walks, discovered the area, took photos and just enjoyed our time! Luckily it wasn't as cold and we had quite a lot of sun! Klemens' backpack you've seen before, it's the Helsinki bag in all black which is his absolute favourite, minimalistic and made of vegan tech-material. It's big enough to bring your computer, jacket etc etc, it's weather proof and has a lot of pockets to stay organised. Klemens also uses this backpack mainly for camera equipment when we're out and about, since it's so spacious with it's many pockets and durable quality, it's the perfect camera buddy!
Of course we also enjoyed the house. We had a private sauna in the backyard and a hot tub, I'm not a big fan of saunas because I feel very claustrophobic in them, but who can resist a hot tub? The last evening we filled it up with hot water and jumped in and warmed up while it was cold outside, such a nice feeling!
This was really one of the best trips, Austria never disappoints and this chalet was just the cosiest place I've ever stayed at. It was so nice to get away from the Casa cozy building stress, brand stress and to get some fresh air, time on the mountains, just the two of us, taking photos and just having a beautiful and relaxing time! Thanks Kapten & Son for this amazing trip <3
Lots of love xx Mikuta + Klemens