Hi guys! The other day Jacks and I went out to experience two Cameras from Olympus. Jacks had the Olympus E-M10 Mark II and I had the Olympus PEN-F. You can see Jacki's post here. The PEN-F is a professional mirrorless camera with 20 megapixel Live MOS four-thirds sensor and I was using two different lenses. One was the Olympus 17mm / 1.8 which is a great all around lens with a low f-stop of 1.8. This allows a lot of light coming in and offers great depth of field. The other lens that I used was the Olympus 45mm / 1.8 which is much more narrow and great for portraits.
I really like this combination because you always get very high quality photos from both of these prime lenses and they cover a great range of angles – all you need!
If you purchase the Olympus PEN-F at FOTO MEYER in Berlin Tomorrow or the day after (16th + 17th of December 2016) you get the 45mm / 1.8 lens on top for free. Great!
Bicycle taken with the Olympus PEN-F + 17mm / 1.8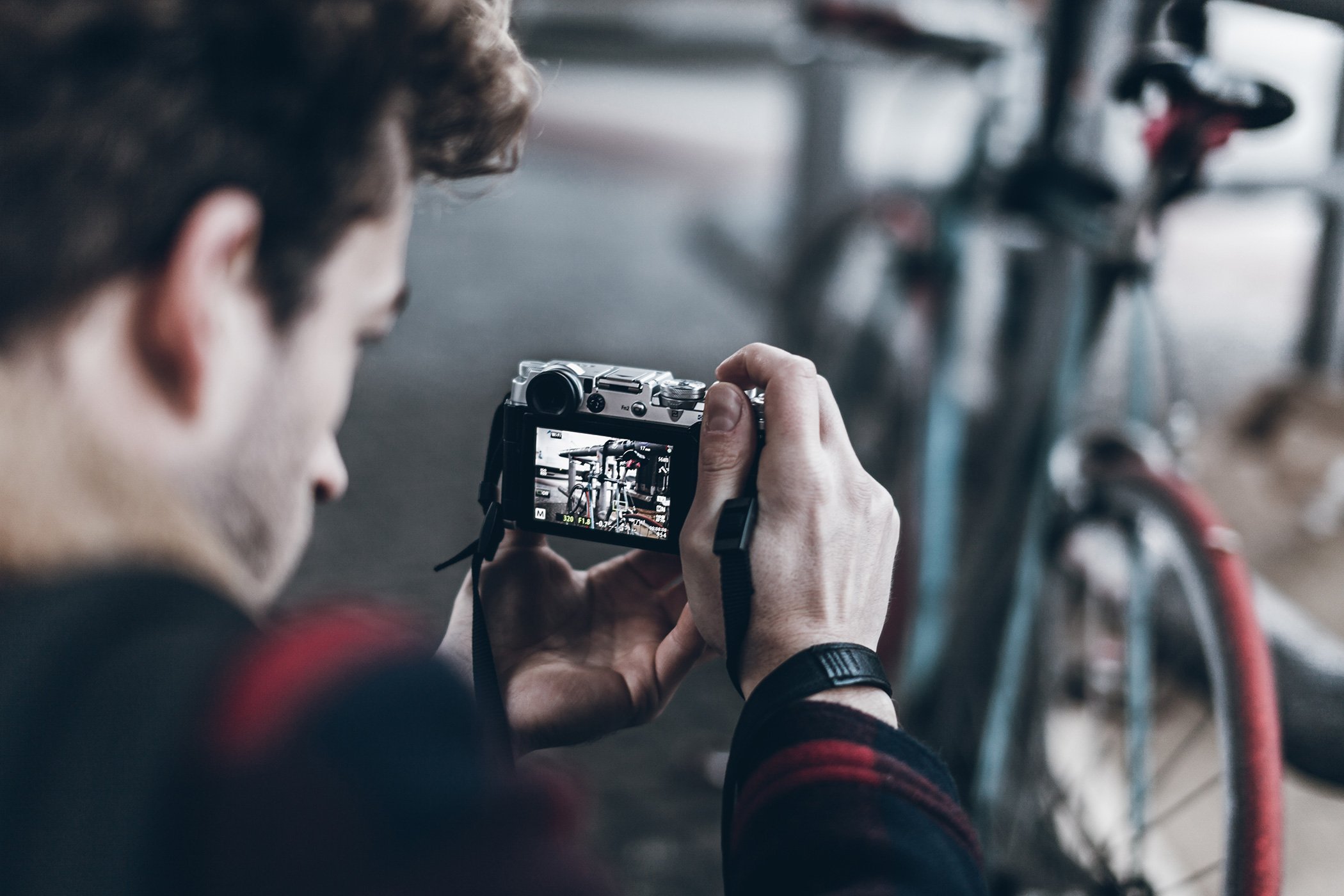 This camera is very compact, light and great to have with you at any time. It is a camera made for ambitious photographers who want more. It is great for travelling and street photography and of course video. Its five axis image stabilisation supports sharper images and less shaky videos. You can move the fully flickable LCD touchscreen around however you want which is great in situations where you have to shoot overheads, from below or in "selfie-mode". One thing that I really like is that it shoots 10 frames per second in continuous shooting but goes up to 20 frames per second with electronic shutter – that is almost the frame-rate in which movies are shot – amazing!
After all, I really like this camera, I love the look of it as well as the easiness to use!
Have a great evening!
In collaboration with Olympus.