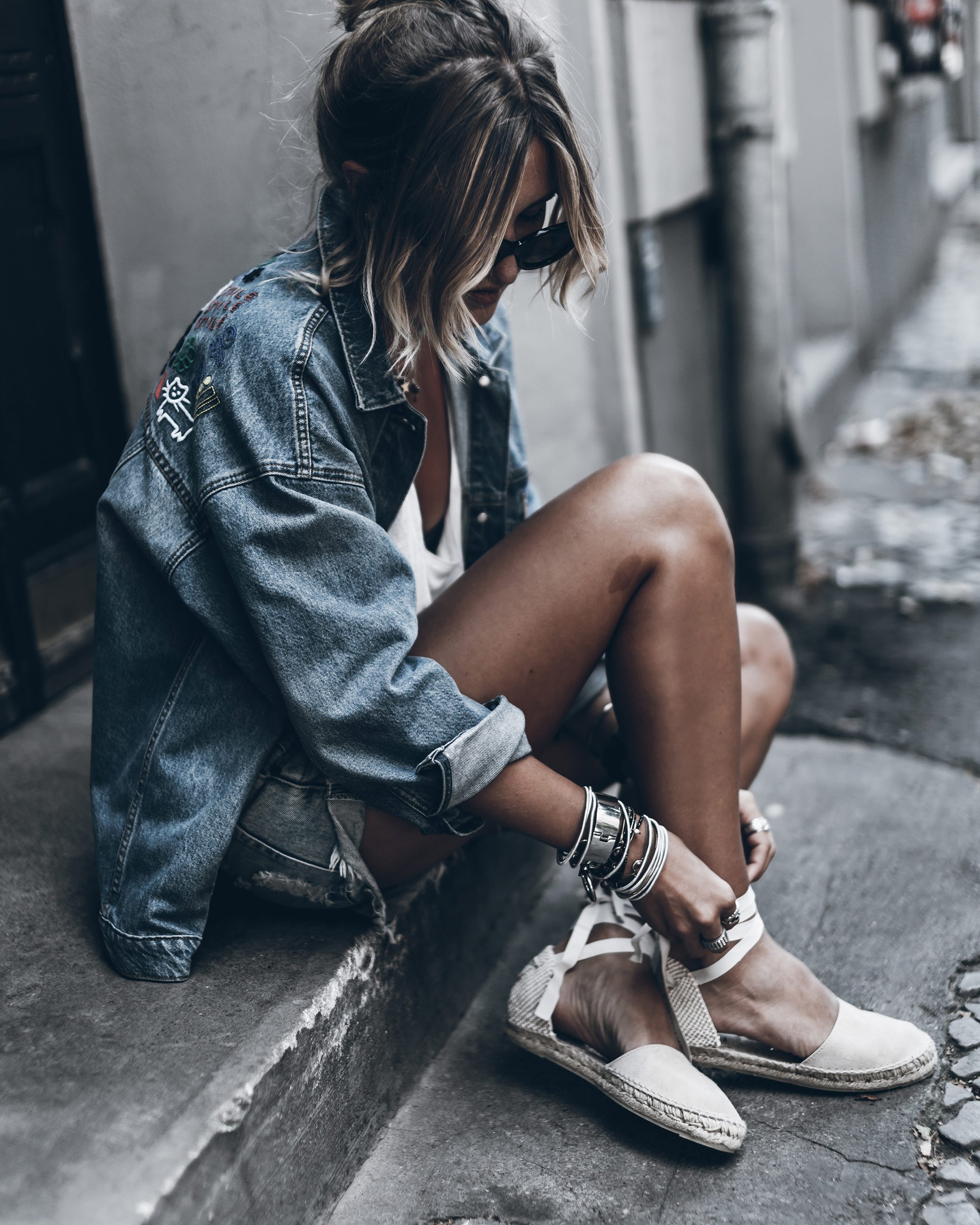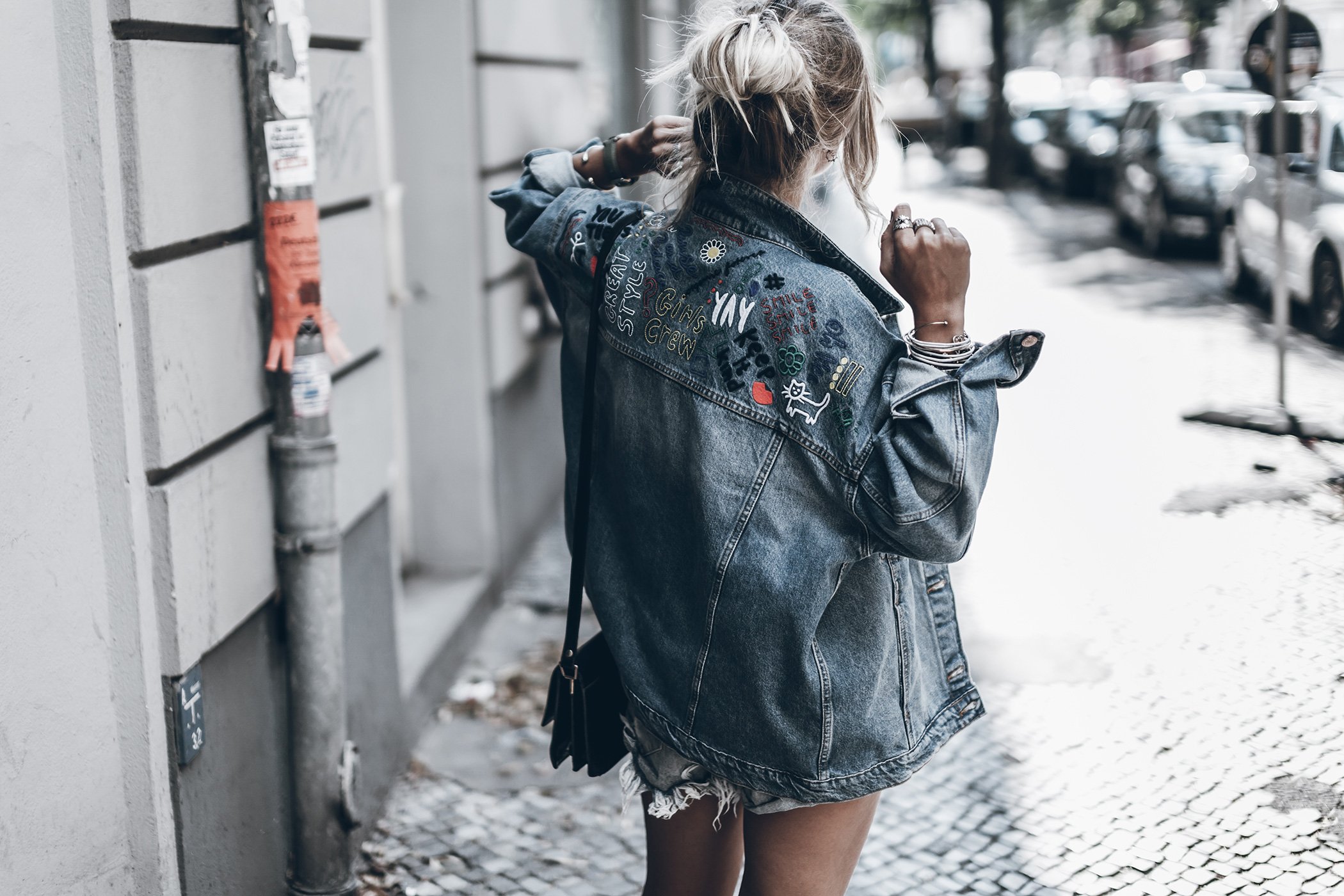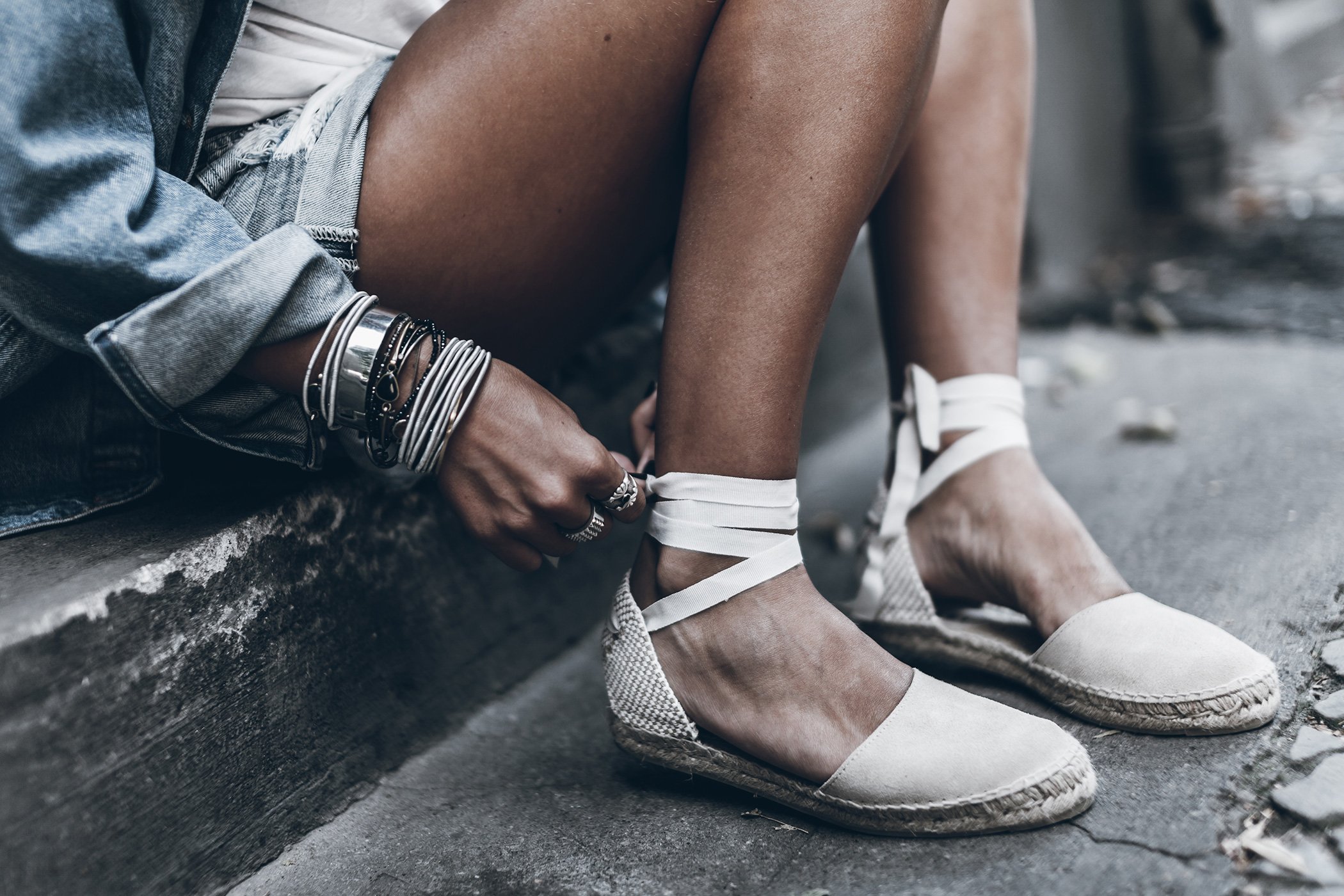 Denim jacket – Monki / Shorts – One Teaspoon / Shoes – Manebi / Bag – Ganni / Sunglasses – Celine / Watch – Kapten & Son
Hey loves! Here's todays denim look! I love how its a little "chiller" here in Germany so we can wear jackets! I love wearing shorts, skirts or dresses with an oversized denim, bomber or leather jacket, it's both cozy and looks good!
Today I wore one of my favourite shorts, simple white tank top, denim jacket with patches and my new Manebi shoes! I guess you've already seen my other Manebi espadrilles that look the same but with darker suede, well, those are so worn because I kept on wearing them the whole summer, but now I have new ones and I love them! A bit brighter but its fun with a little change. I'm so in love with espadrilles and still have so many I haven't shown you… hopefully the weather stays the same so I get the chance to wear them all :)
Well, that's it about todays look! Now I'm off to Klunkerkranich to meet up with some friends! Have a great evening loves!
xx Mikuta
Shop the look or similar: