– Anzeige/ad – Brands mentioned and linked – Friendly collaborations –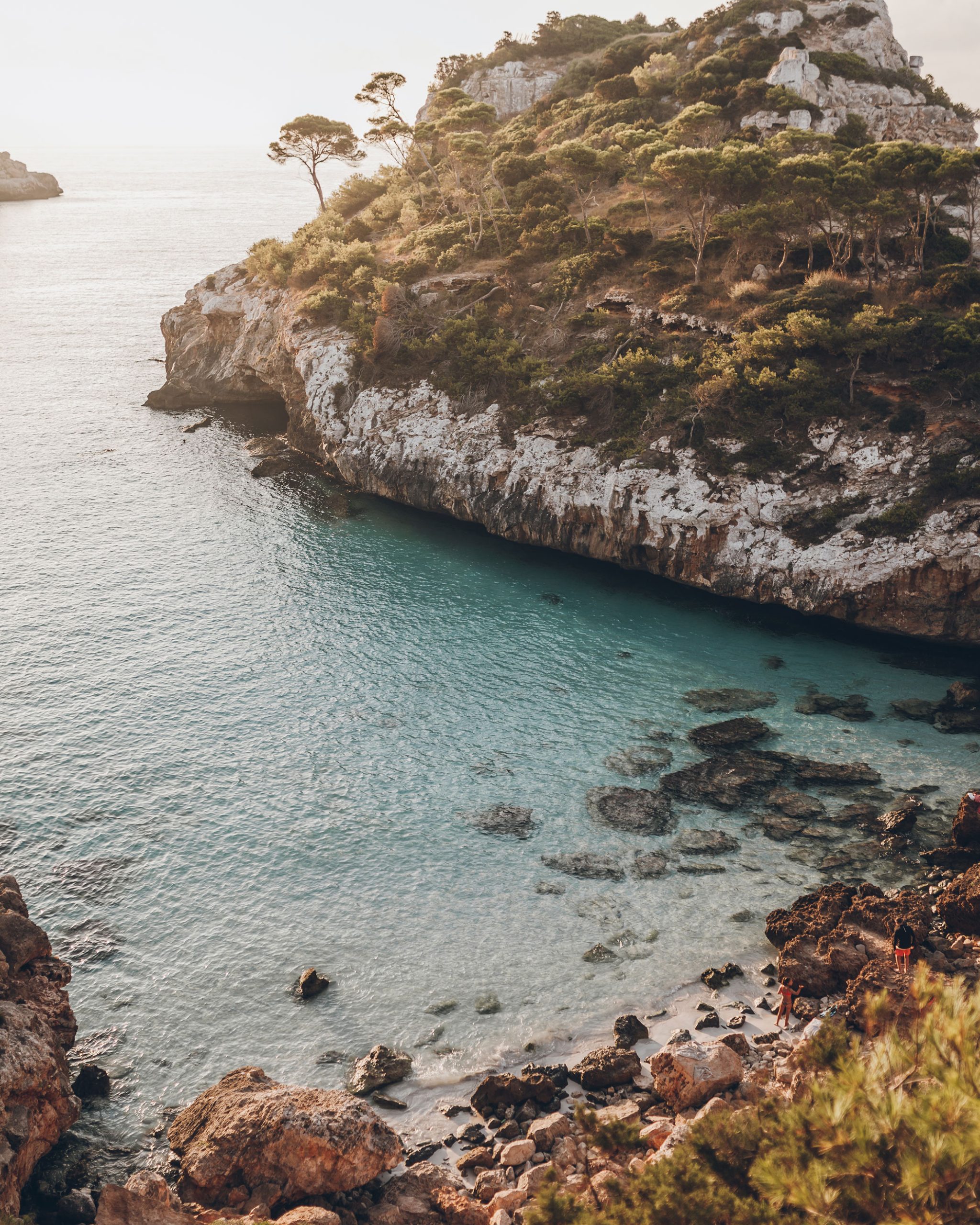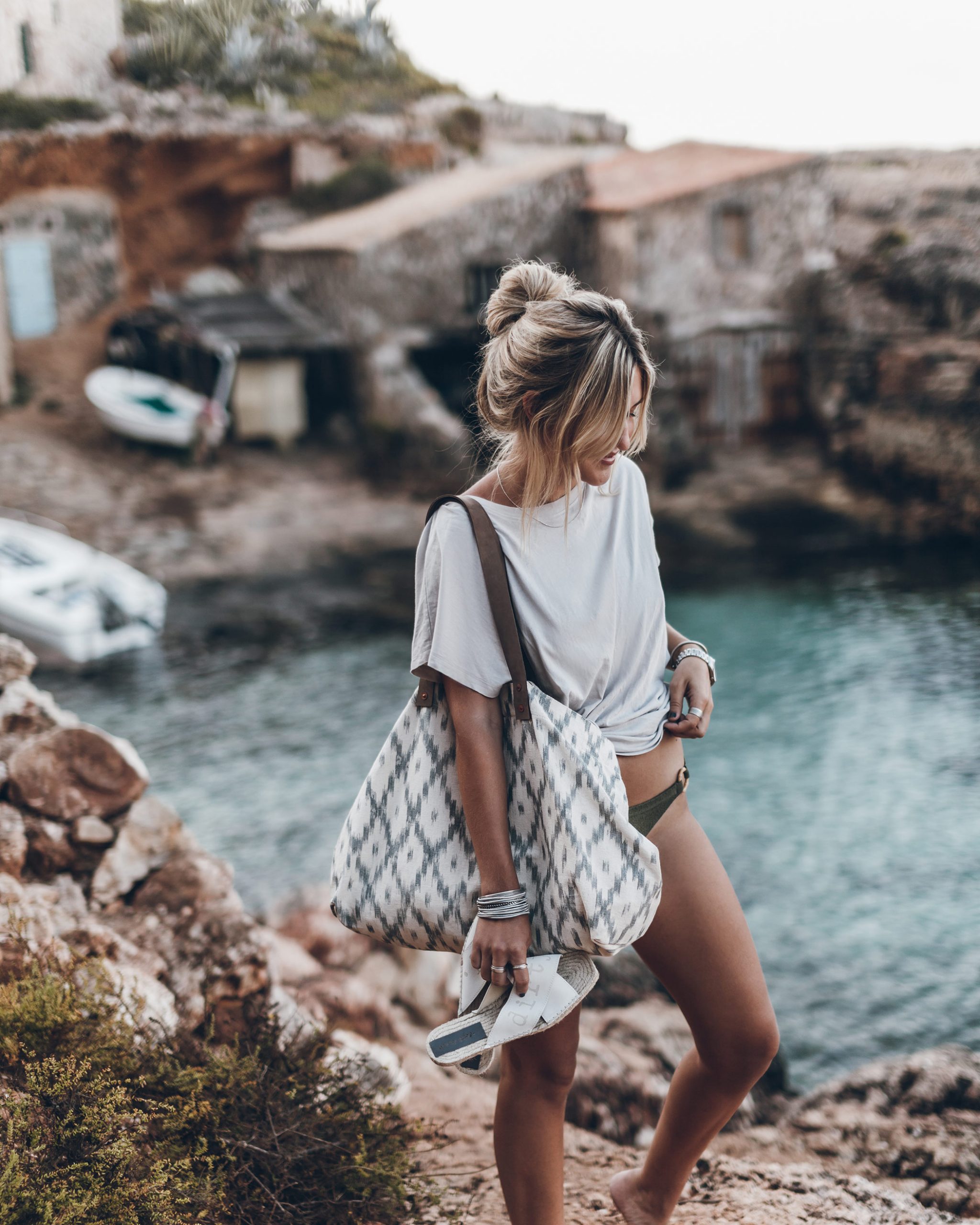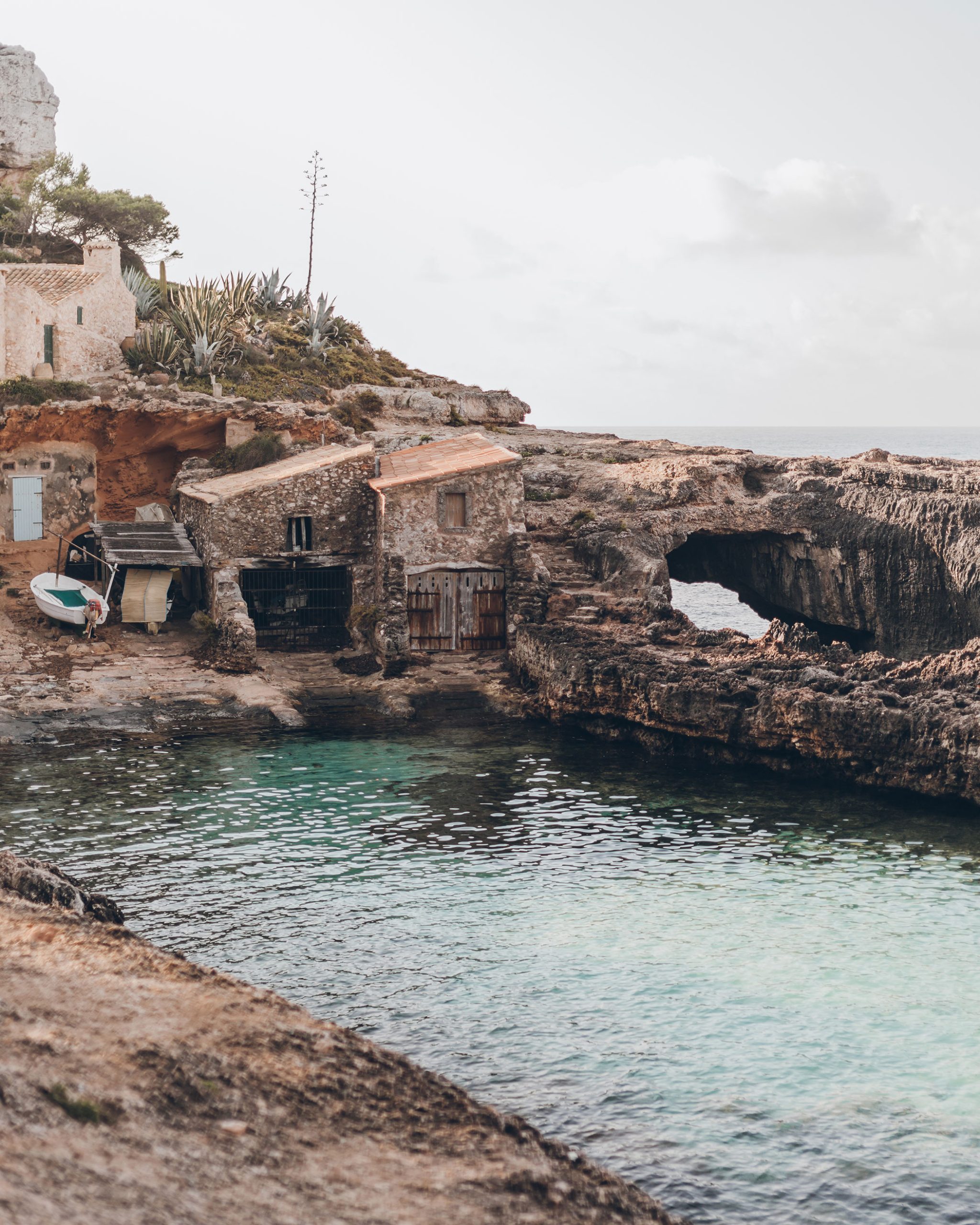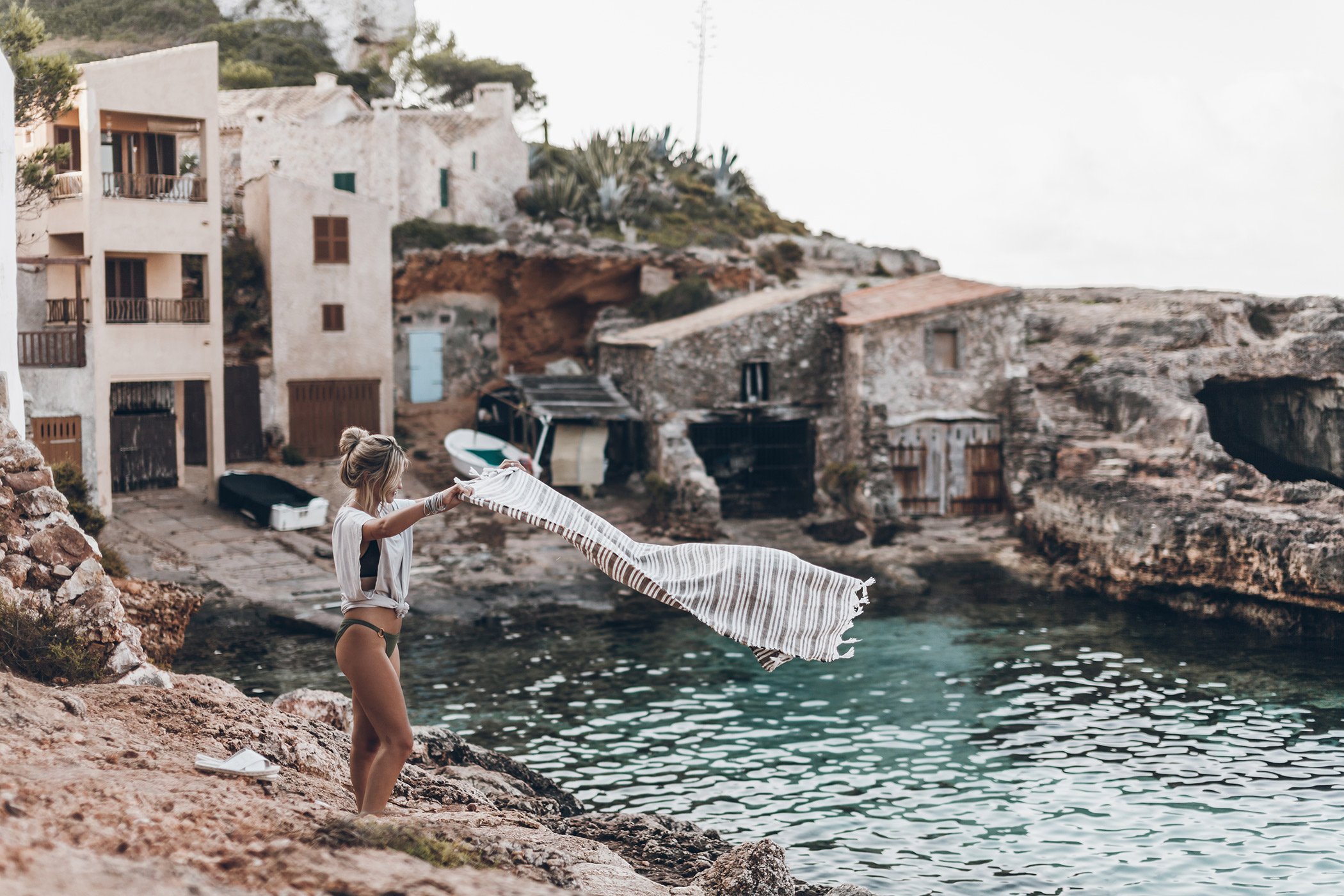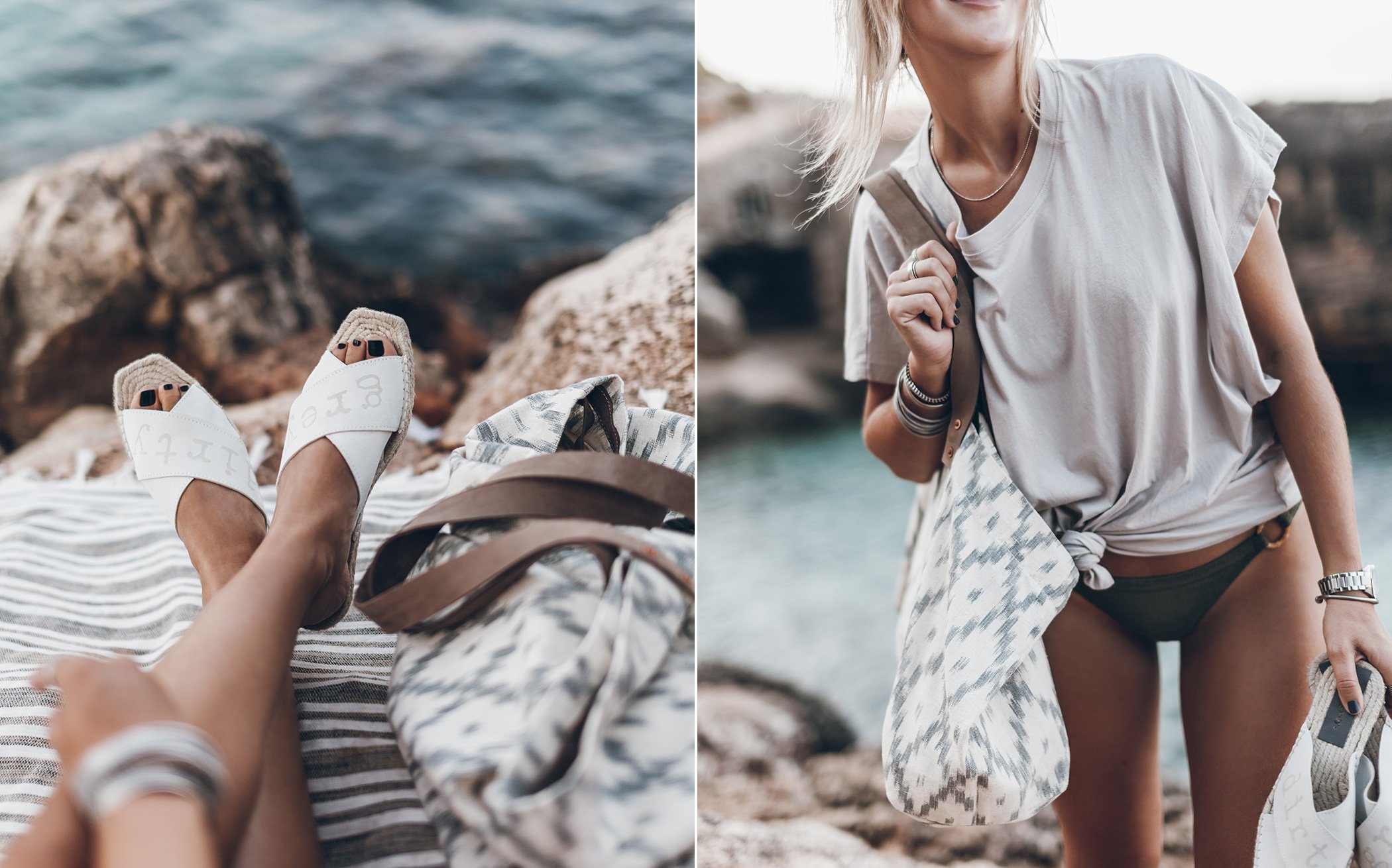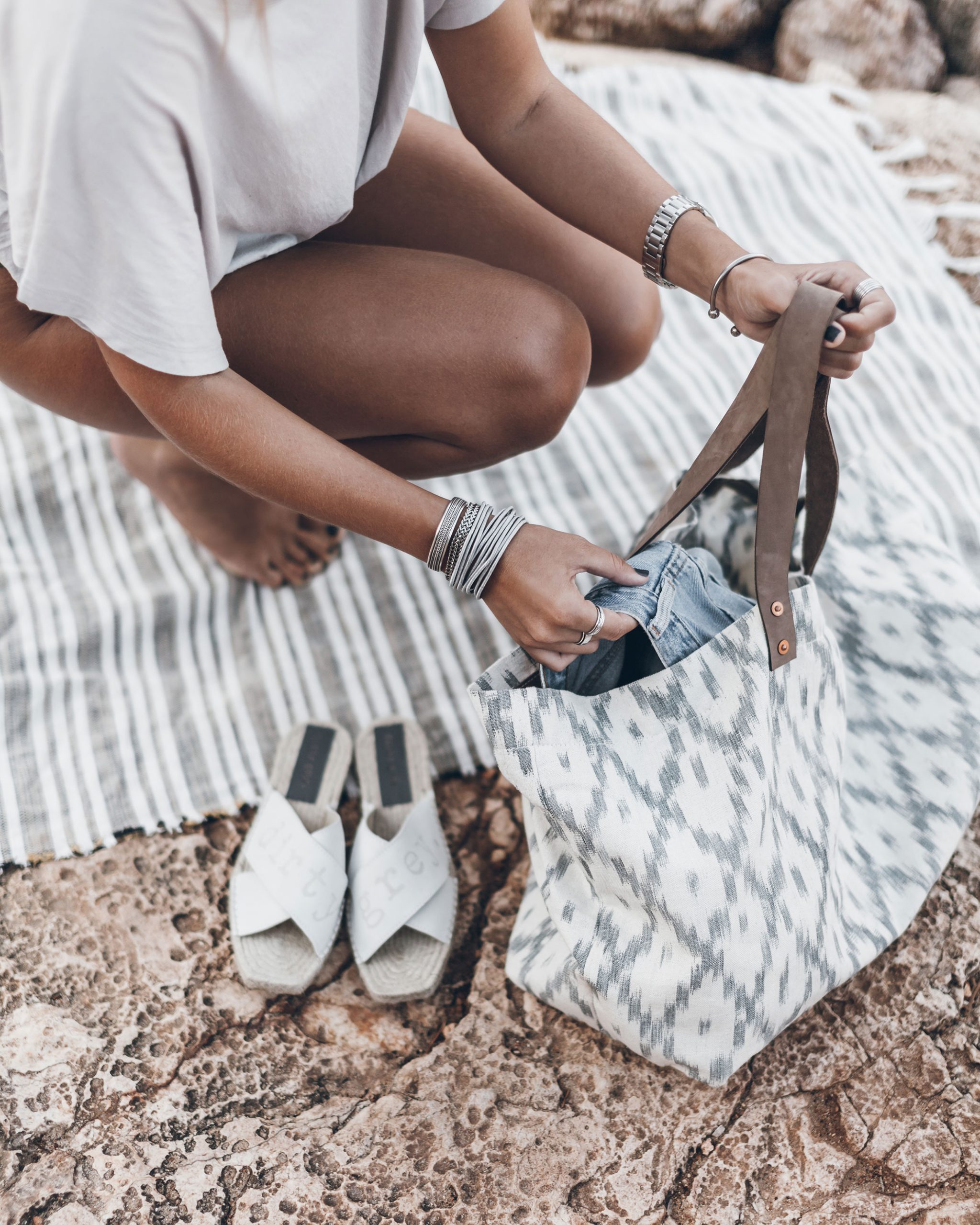 Hello loves and welcome to September! Can you believe it? I think we can all agree on that this felt like the shortest summer ever, but I refuse to think that summer is over yet. Actually it ends on the 22nd so there's still some time left ;) Even though it has passed super quick I've had an amazing summer spent mostly with my favourite people on Mallorca, I'm really happy about the 5 weeks we had there, because normally we're always busy with other trips or work which didn't happen this year because of the crazy situation, and we didn't spend so much time on Mallorca with the family in many years. So that was nice <3
One of the highlights from Mallorca was when Klemens and I went on a little 4-day-trip on the other side of the island. We discovered Mallorca on a different way that we usually do and visited places we don't visit that often. One of them was Cala S'almunia and Calo des Moro, I've only visited those Calas 2 times even though being on the island back and forth for 21 years. Although in August it's mainly holidays, so the beaches get packed! Also since there's restrictions right now, there can't be so many people on the beach so they close them when it gets too packed. Therefor we had to go super early, also because we like to take photos and then it's also the best light! So we went to the beach at 7am in the mornings, took some pics and enjoyed the empty beaches until 9-10 when the rest of the people arrived and when it got too hot to be in the sun anyways. I've really become a morning person this summer, haha, never woke up this early so often before, but it's just so amazing to be up when most people are asleep, it's so quiet, peaceful, perfect temperature, most beautiful light and I always get so happy during the rest of the day cause the day feels so long and I feel like I already achieved something good :)
Anyways, these photos above are some of the photos we took from Calo des Moro (first picture), in the morning the water is all the way up on the beach but during the day it goes down so you can actually sit in the sand. The other pictures are from Cala S'almunia which is just around the corner, it's a bit of hiking and walking down steep stairs to get to both Calas but it's definitely worth it. I love the little fisherman houses and beautiful rocks, and of course the clear blue water <3
The main reason for this post though is this beautiful handmade bag from Dirty grey, its their Mallorquina bag made of traditional Mallorquin fabric sourced from family-run businesses on Mallorca. The fabric is also called Tela de lengua (Cloth of Tongue) or Fabric of flames due to their flame look. They are based of the Ikat technique with the same pattern on both sides and have been used in the island homes since the 18th century. I love this bag because it's so authentic, handmade with love and makes me think of Mallorca every time I see it. It's also super resistant due to it's strong fabric and I love it's classic and timless design.
The sandals are also from Dirty grey, as you might know I always wear the sandals from Dirty grey during summer, but these are their new models from their Earth collection which are straight in front and cross over suede with the logo. Super comfortable all-rounder <3 FYI, Dirty grey has 30% summer sale right now :)
The towel is from Sea you soon, you might have seen it before because we've been using their towels for years and always bring them with us wherever we go, even as deco and cuddle blankets at home, just love them!
And lastly we have the t-shirt which is one of the new pieces coming up on the Mikuta shop very soon <3
Lots of love to you! xx Mikuta