Posts contains my own tips and links. Anzeige
Hello from The Philippines! For you who have been following our Instagrams should have noticed that we arrived to the Philippines last week :) We are here for three weeks in total and our idea was to island hop like this – El Nido > Coron > Siquijor > Siargao, but to keep it open in case something else interesting would come to our minds! Unfortunately our idea of not being tight to any plans didn't really work out for us so far. Both Klemens and I are very last minute with almost everything we do and from our previous trips in south east Asia we used to plan until the day before we would change location or island, but here in the Philippines this is not how it works! So keep that in mind if you're planning a trip here, plan everything in advance :)
Unfortunately we were not able to visit Coron because the ferry was booked out way ahead and we couldn't get any seats, because of this we waited every day in case there would be some free seats until we noticed this wouldn't happen and we decided to continue to Siquijor instead. Unfortunately going to Siquijor wasn't as easy as we thought and we had to stay over one night in either Cebu or Bohol, anyways, you get the point. Today we travelled 15 hours to get from El Nido to Bohol, but it was an adventure and adventures we love <3
But today I wanted to show you some pictures from El Nido, we have so many pictures so I thought I'd separate the posts into different places. Today it's about El Nido town where we were staying (we switched hostel 3 times because it was all booked out, so book in advance) and also about the Corong corong beach which is the closest beach to El Nido (apart from El Nido beach which is mainly for the boats).
Let's check it out!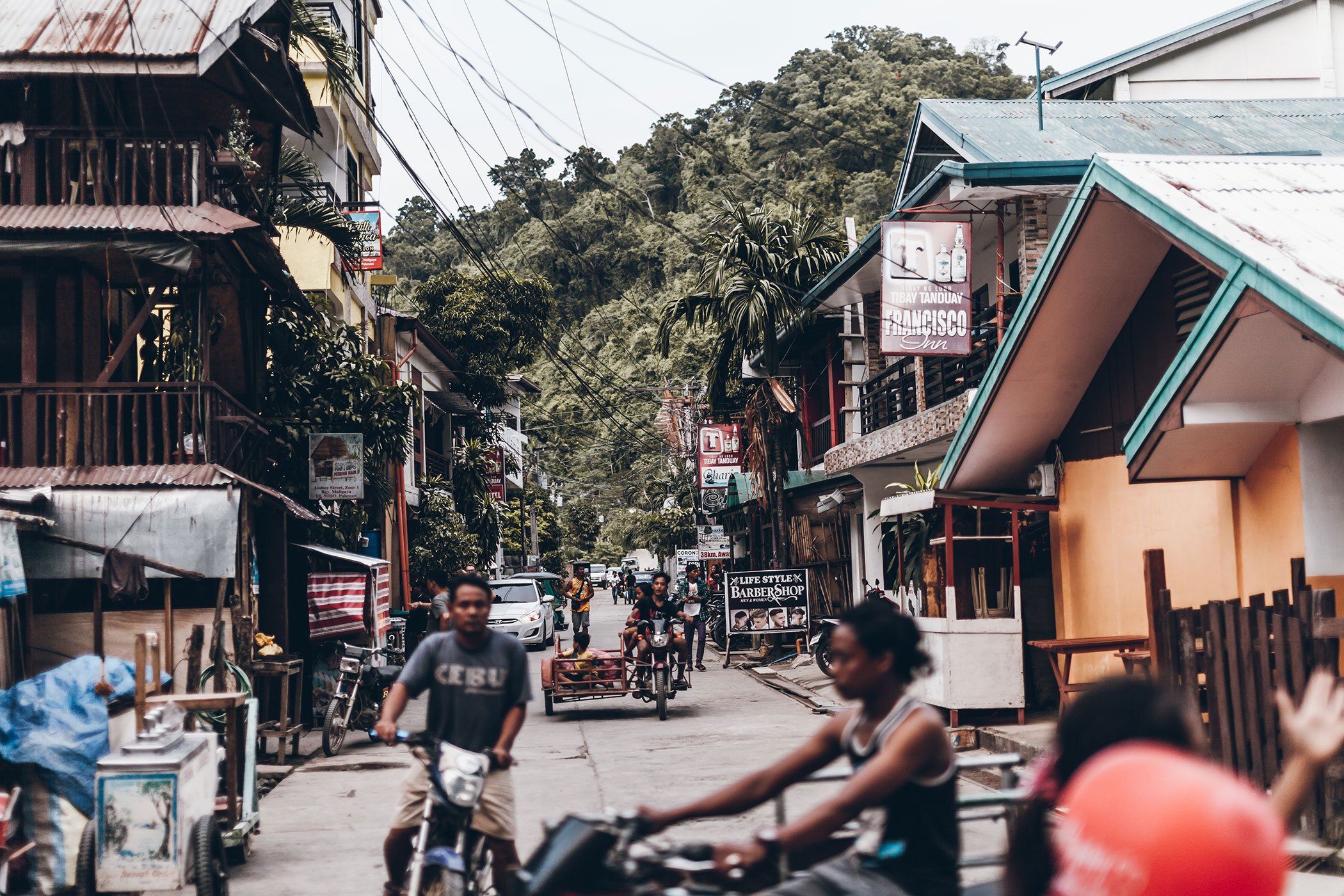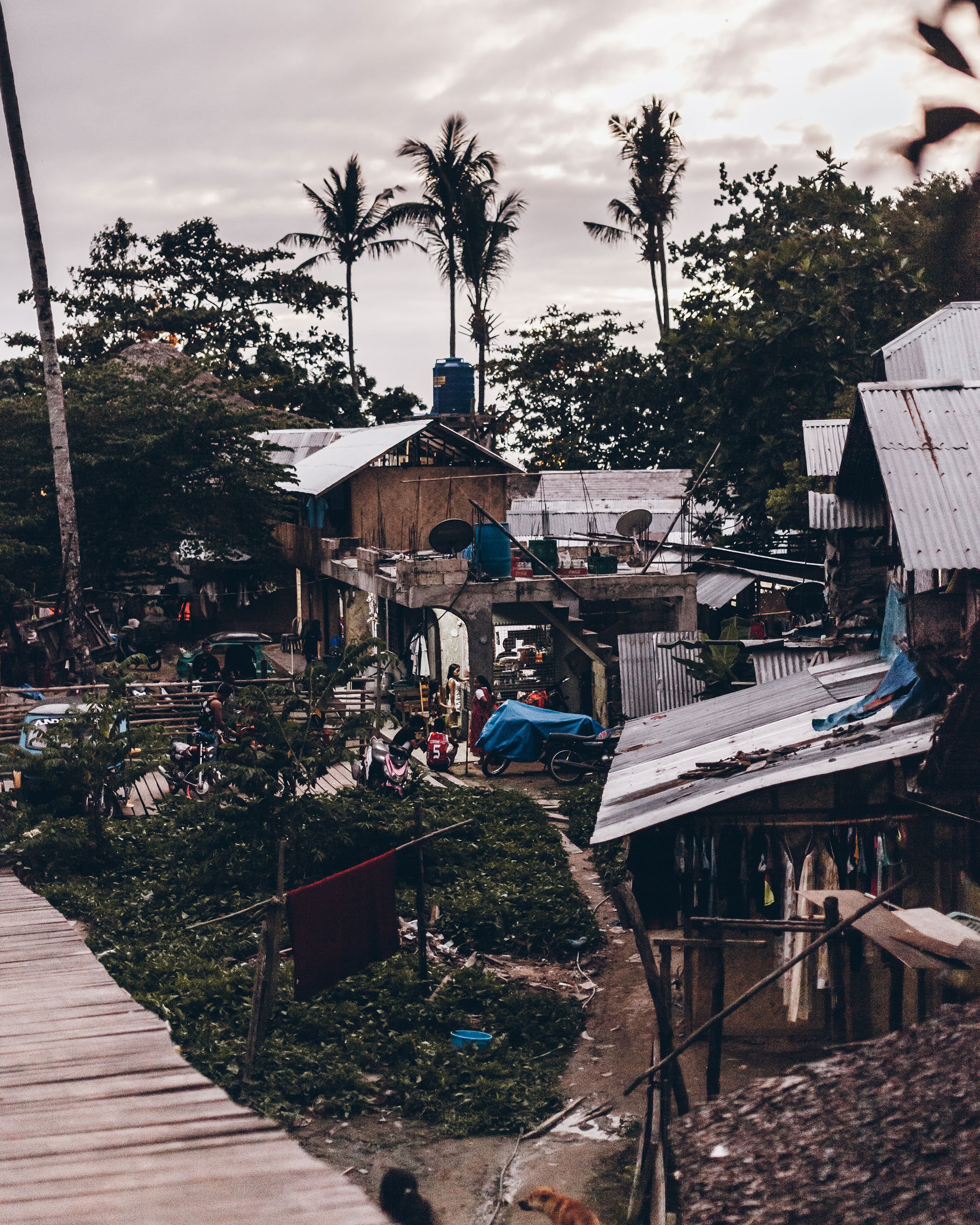 El Nido is situated all the way up north on the Palawan island, it's famous for its beautiful beaches, boat tours to the Bacuit archipelagos with dozens of islands, lagoons and the most clear water. To get to El Nido is not easy because the road to drive there is very curvy and uneven, not exactly a highway (although they drive as if it was one). We went to El Nido by flying to Puerto Princesa in Palawan and from there we took a van which took about 5-6 hours to get to El Nido. It was really nice though, we mostly slept because we were so jetlagged but the times we were awake we watched out the window to see the beautiful landscape and the little huts on the way.
As I mentioned above we stayed in three different hostels, Aleston Secret, Seaslugs and Island hop. They were all on the big road about 700-900 metres away from el Nido town which was perfect because we anyways preferred to hang by the Corong Corong beach in the evenings. The hostels are nothing special but we had no trouble in any of them, the Seaslugs had by far the most amazing staff but the Island hop had more modern and clean rooms. Although when I backpack I like to stay in places like this, it's fun and I'm anyways not hanging in the room.
We weren't very impressed by El Nido town in general, it was nice to go in there to rent our scooter and we had a drink by the beach one night but there was too much party going on. What I recommend is to stay close to the Corong Corong beach. See the pictures and read about it below.
The Corong corong beach is the closest beach to town, walking distance from the main road or 100PHP with a tricycle (like a tuktuk). The beach itself is not the most beautiful but it has its charm. Towards the mountains you will find a lot of boats that go on the tours but further down there are less boats and the water is more clear. During the days it's quite empty on the beach which we really enjoyed. There are a lot of really nice restaurant/bars along the beach which amazing food and music. We especially liked La Plage, such friendly staff, amazing music and if you eat there please get the Asian shrimp salad, best thing I ate in El Nido <3
There are a lot of kids playing around in the afternoon and they are so nice, try to talk to you and they are all very good at speaking English! What I loved the most about the Philippines so far is how friendly everyone is, I kept reading and hearing that from other people who visited before but it is really true. Everyone we met were so helpful and so lovely!
During our days in El Nido we also went on a boat tour and we took our scooter twice to the most beautiful Nacpan Beach, but more about that in separate blogposts!
See our vlog for more insights! (Vertical video made for mobile, watch on full-screen)
Lots of love xx Mikuta