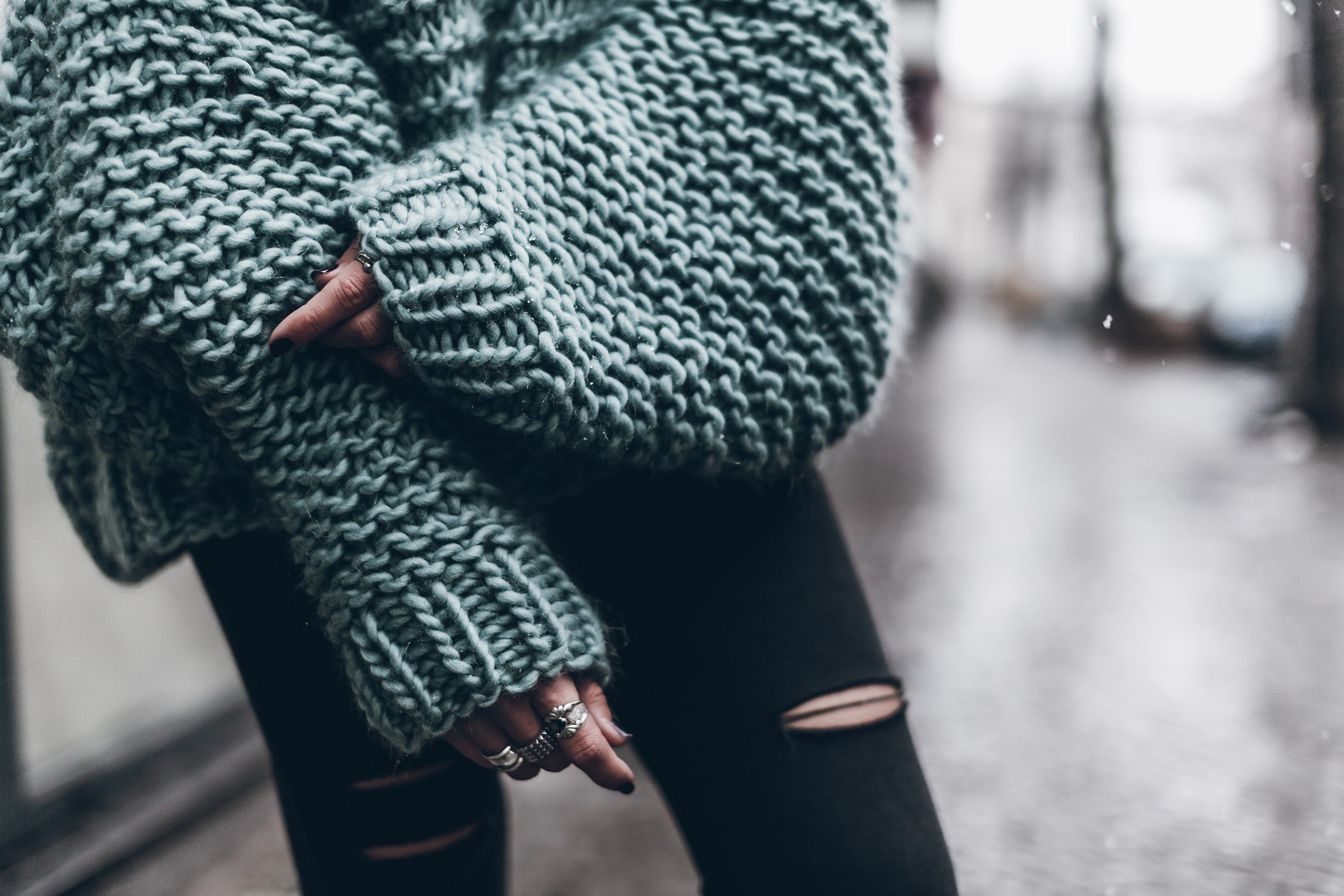 Hey loves and happy Friday! Yesterday we got back to Berlin from a super fun shooting with Marc O'Polo in the alps close to Munich, I'll show you what we did later on :) I'm quite happy to be back in Berlin, although I miss everyone in Mallorca, but it's just nice to be home, sleep in my own bed and most important, drink my own coffee! I can't stand the coffee we have at home in Mallorca :P
Anyways, the reason of this blogpost is because I wanted to show you guys my new knit – which I made myself in the softest Merino wool! <3 I'm so happy! You know how much I love knits and I always wanted to make one myself, or to knit in general. I just never really knew how to do it, just did half a scarf when I was a kid. But when I went to Mallorca this Christmas I had planned with my mum to knit together, since she's a pro ;) She made one, and I made one. I finished it last night, sew it together and voila!
It's not perfect, but I love it anyways. The sleeves were WAY too big, because we couldn't find a nice pattern so we just freestyled a bit, but it turned out how I wanted it anyways, except the too big sleeves… I already sew them in a lot, they were almost double as wide before! But yeah… I think I'll continue, practice more and make in all different colours and some more fun techniques :) So fun and relaxing!
Now time for some Friday fun with friends, we'll drink some Champagne to celebrate our 500k on Instagram! Yey!
Have an amazing weekend loves! xx Mikuta
Knit – Miku knit / Jeans – The Kooples / Shoes – Golden Goose