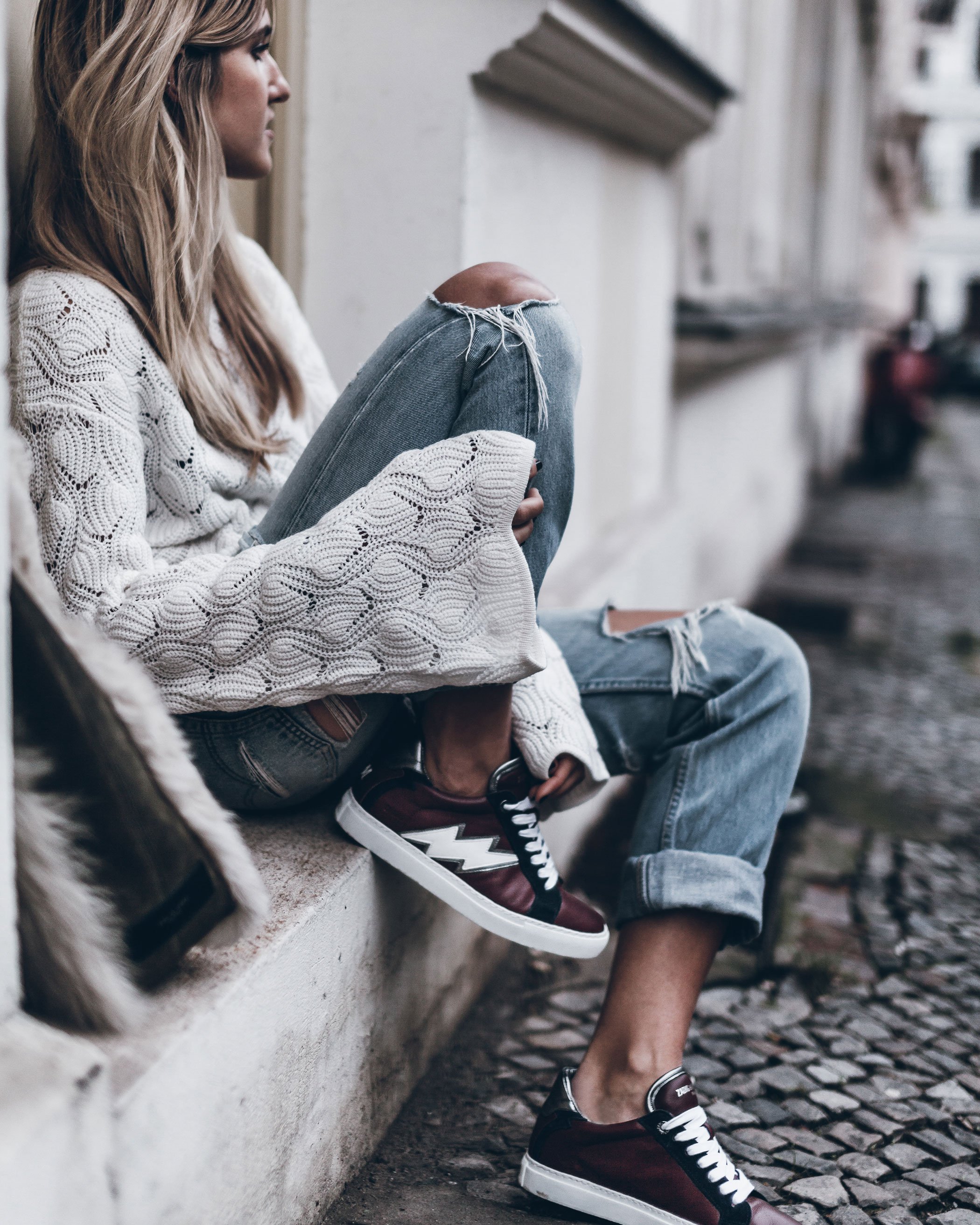 Hello loves, I hope you're having a wonderful Thursday! Here's yesterdays comfy look, it wasn't as cold so I went for a cozy sweater with wide arms from Other Stories and my dads old jeans – yes, these Levi's are almost 30 years old… he wore them when he met my mum, how crazy is that? I keep them safe but take them out from time to time to wear and I love them. Levi's forever! <3
I also have some new sneakers in my wardrobe, these flash burgundy sneakers from Zadig et Voltaire, they put my initials in the back, how cute! Most of my sneakers are light and not so colourful, so it's fun with some darker ones and I love the flashes on the sides.
Another fun new piece is this fluffy shearling bag from Rag & Bone, I fell in love with it when I saw it, a perfect winter bag where I can fit my laptop or camera when I need to bring it around, or just for a cozy fluffy accessory.
That's all for today, now I have to hurry to catch the train to Hamburg a dinner tonight! Exciting! <3
Have a great day, lots of love xx Mikuta
Top – Other stories / Shoes – Zadig et Voltaire / Bag – Rag & Bone / Jeans – Levi's / Necklace – Holy Recycle