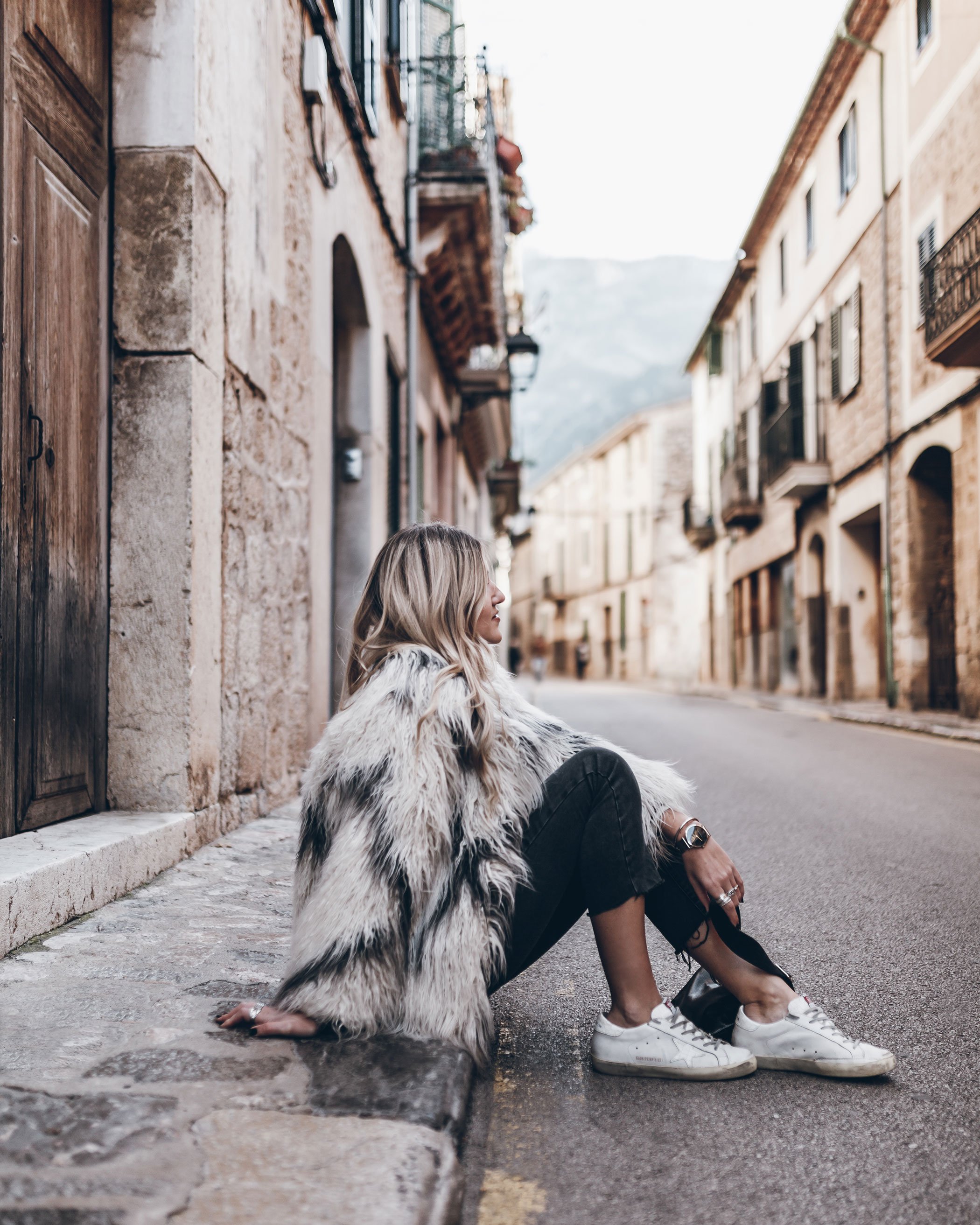 Hello loves and happy Sunday! It's our last day here on Mallorca and even if it feels a bit sad to leave the family after so long time here it also feels good to go home. I miss my bed (been sleeping in a sofa for 3 weeks :P) and it's time to get back to routines and start working. Had to stay here on the island for so long because I had some doctors appointments and couldn't get any appointments sooner. But its been good, love being here!
Here are some photos from the other day in Sóller, a beautiful town on the north west coast. It's been so cold the last days comparing to New Years when we sat on the beach in bikinis. I had to suddenly wear jackets and long pants again, preparing for the cold in Berlin! This coat is from Zara and I've spent over an hour searching through the whole site for the link but it just can't find it :( But I got it in the store so if you like it you might still have a chance! The fluffier the better, love the black lines.
Today we are shooting some photos in Palma and tonight we're having a good bye dinner with the fam <3 Happy Sunday loves!
xx Mikuta
Jacket – Zara / Pants – Iro / Shoes – Golden goose / Bag – Zadig et Voltaire / Top – H&M