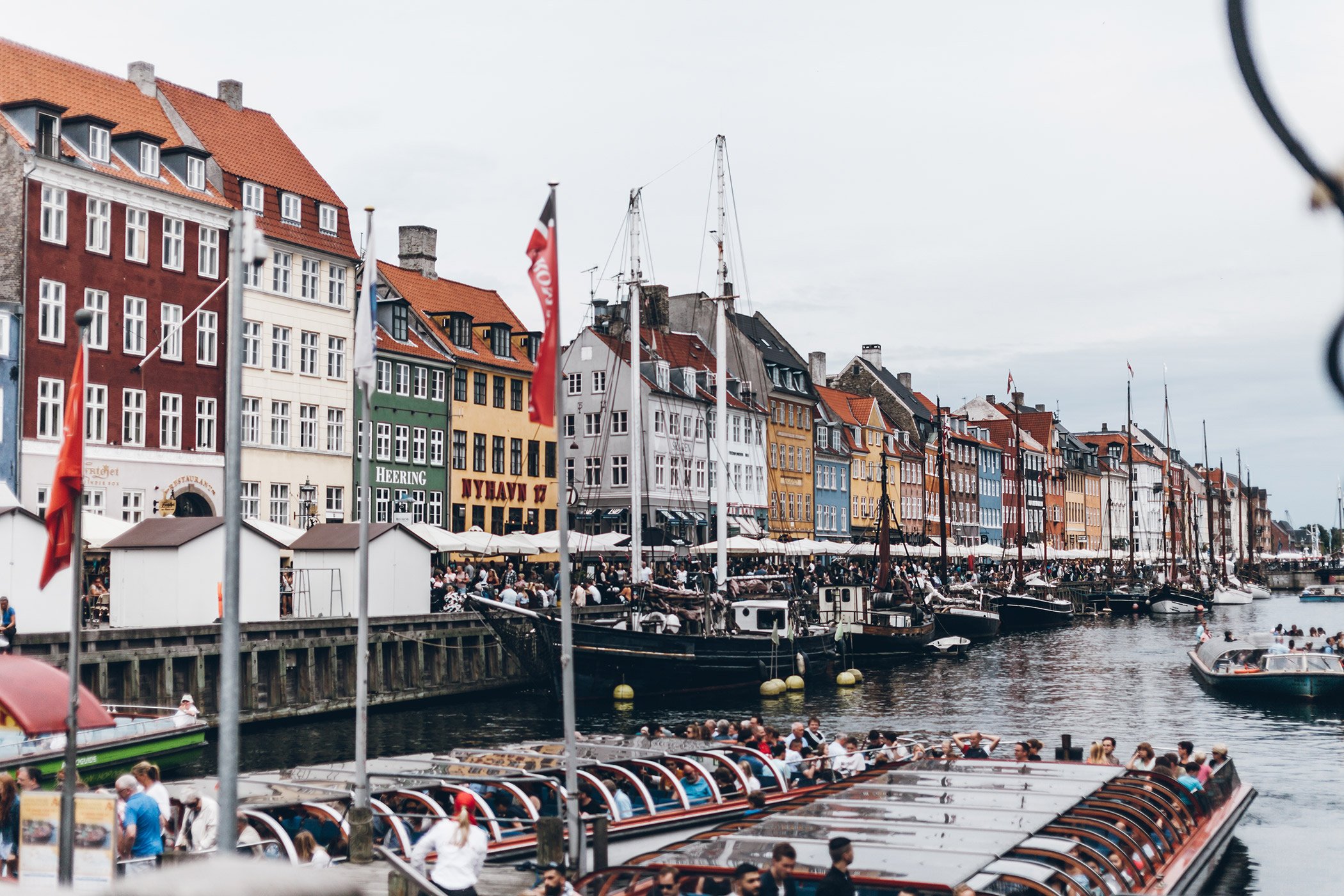 Hello loves and happy Sunday! It's been a bit quiet on the blog lately but I've been having some family time and wanted to spend as much as time with them and my friends. First Klemens and I went to Kos, we were actually supposed to leave two days earlier but there were complications with our flights both days so ended up going for only two days… too bad, but it was still amazing! We visited the newly opened Casa Cook in Kos, will be a post about it up here very soon!
Straight after Kos Klemens and I went separate ways, he went back to Berlin and I flew to Sweden where I met up with my sister Angeliqa who came from Mallorca. We went to Helsingborg which is where I was born and lived until I was 9 before I moved to Mallorca with my family (in case you didn't know). It was so nice to be back, it's such a cozy little town, we go very seldom, almost never, quite sad but our family always come to Mallorca to visit so it feels like we see them all the time anyways! The reason we went to Helsingborg now was because one of my cousins got married and also because my best and oldest friend had a baby and we had to meet him of course! <3
After 5 cozy days in Sweden with lots of candy, Swedish pizza and evenings out with friends my sister and I took the boat and train over to Copenhagen to spend the night and have a little girls-date! We never really hang out just her and me, always when we see each other we are with family, so this was the perfect opportunity to just hang out the two of us in another city!
I fall in love with Copenhagen more and more every time I visit, every corner is beautiful, the people are beautiful and so are all the coffee places/bars/restaurants and shops! All very stylish and Scandinavian :)
We stayed at Generators Hostels (which they have in several cities) this was just beside Nyhavn and it was perfect, highly recommendable if you're going to Copenhagen and want something simple and affordable. We got a private room but you can also get shared rooms if you're a big group. I was actually surprised of how cool it was, when we arrived at night back to the Hostel we passed by the bar and it was huge, the whole floor was full of people in all ages, cool people, a nice bar, restaurant, different games, sofas, an outside area and cool interior.
Anyways, what did we do? We started by walking around checking out the city until we got tired and felt like having a beer in Nyhavn, I like to sit by the harbour on the ground instead of sitting in the bars, it's always cosier :) Afterwards it started raining so we ran to The Union Kitchen where we had some dinner and talked gossip until the rain disappeared.
The second day we went to Kafferiet which is situated just by the King's garden, the coffee is amazing and the place is super cute, pink mugs and yummy sandwiches. Afterwards we walked around in the park and later down to Nyhavn again where we crossed the bridge in the end to get to the food market in Papiroen. Don't miss it if you're there! Wow, it was so nice and so many different food stands, we ended up getting Smørrebrød (of course, we were in Denmark) with fish fillet and more, yum! Afterwards we walked around a bit more in the sun and later it was time to head to the airport and go separate ways again!
It was the perfect sister-time and I wish to to it more often! Also to visit Copenhagen <3
Have a great Sunday! Lots of love xx Mikuta