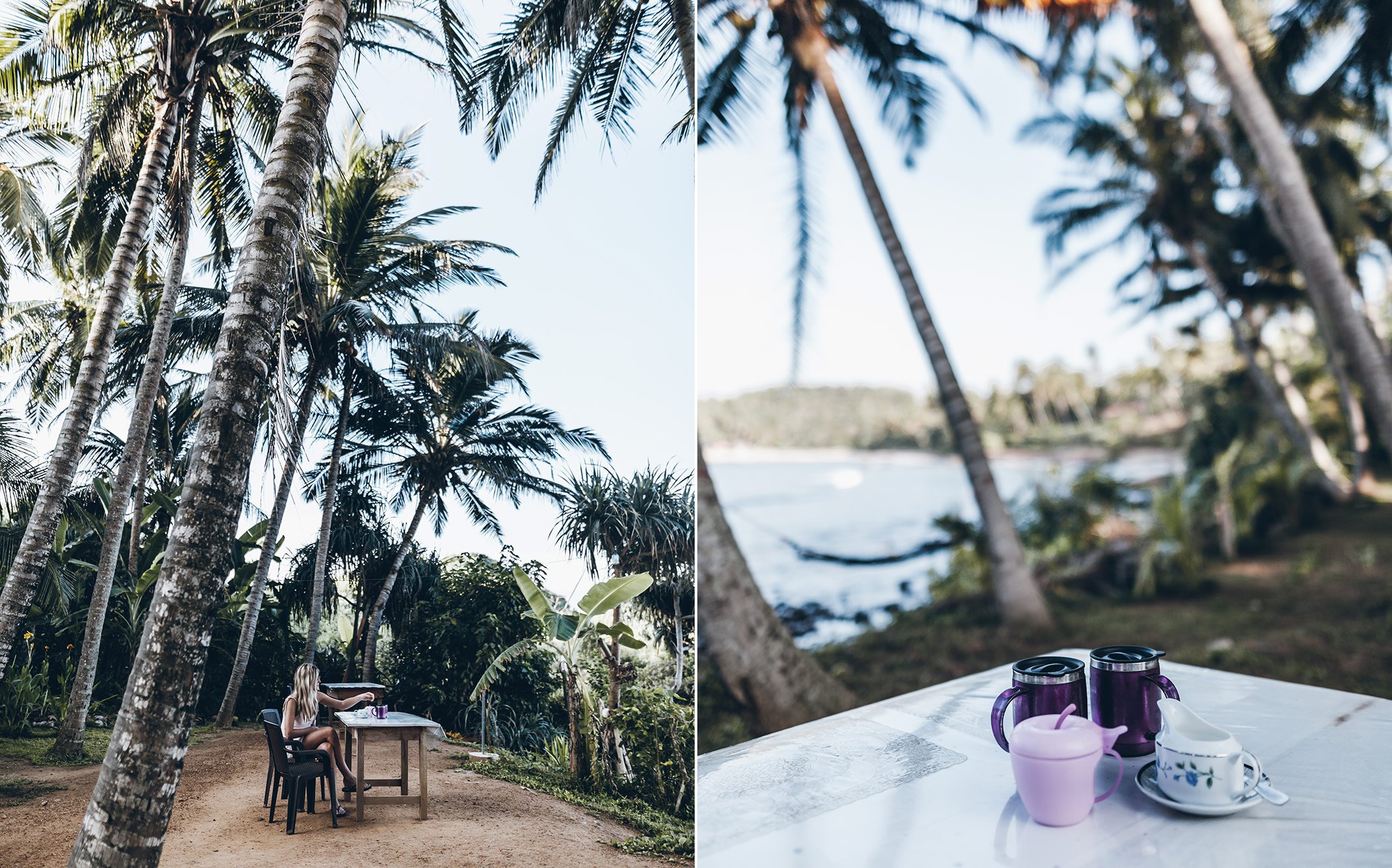 Hello loves and happy Sunday! We left Hiriketiya yesterday and arrived to Mirissa, which is very nice and beautiful but definitely more crowded than amazing Hiriketiya! While being there we were staying at Hiriketiya Surf homestay which I had found while searching for places to stay, it gave me cozy feelings reading about it and really wanted to stay there. I just booked one night to begin with, just to see if we wanted to stay in Hiriketiya at all. Then they only had one room available which was a double room without seaview, we were sleeping downstairs and didn't really have windows, but it was all clean and cozy and we were totally fine with it, we also loved the location and the beach and decided to stay for two more nights, but this time I upgraded to a double room with sea view. I thought it would be nice to wake up with a view but i never thought it would be this good! The walls are open on the side so you kind of sleep in the open with a mosquito net, it was so nice to fall asleep with the breeze of the ocean. It's really clean and comfortable and I could just have stayed there forever. The craziest part of it all is that it is so cheap, one night costs 36 euros! The family who owns the homestay are really nice and helpful, we woke up early every morning and while having coffee in their garden we saw the kids going off to school with their uniforms, so cute!
This post is in no collaboration with their homestay, I just wanted to share it with you guys because I loved it so much and if you ever to go Sri Lanka you shouldn't miss this place and definitely not Hiriketiya <3 We just prolonged our stay and will go back to this place at the end of our journey!
Now we are in Mirissa and will take a tuk-tuk to a beach close by, but more about Mirissa in another post!
Have a wonderful Sunday! Lots of love xx Mikuta
Dress – She made me / Hat – Brixton