– Anzeige/ad –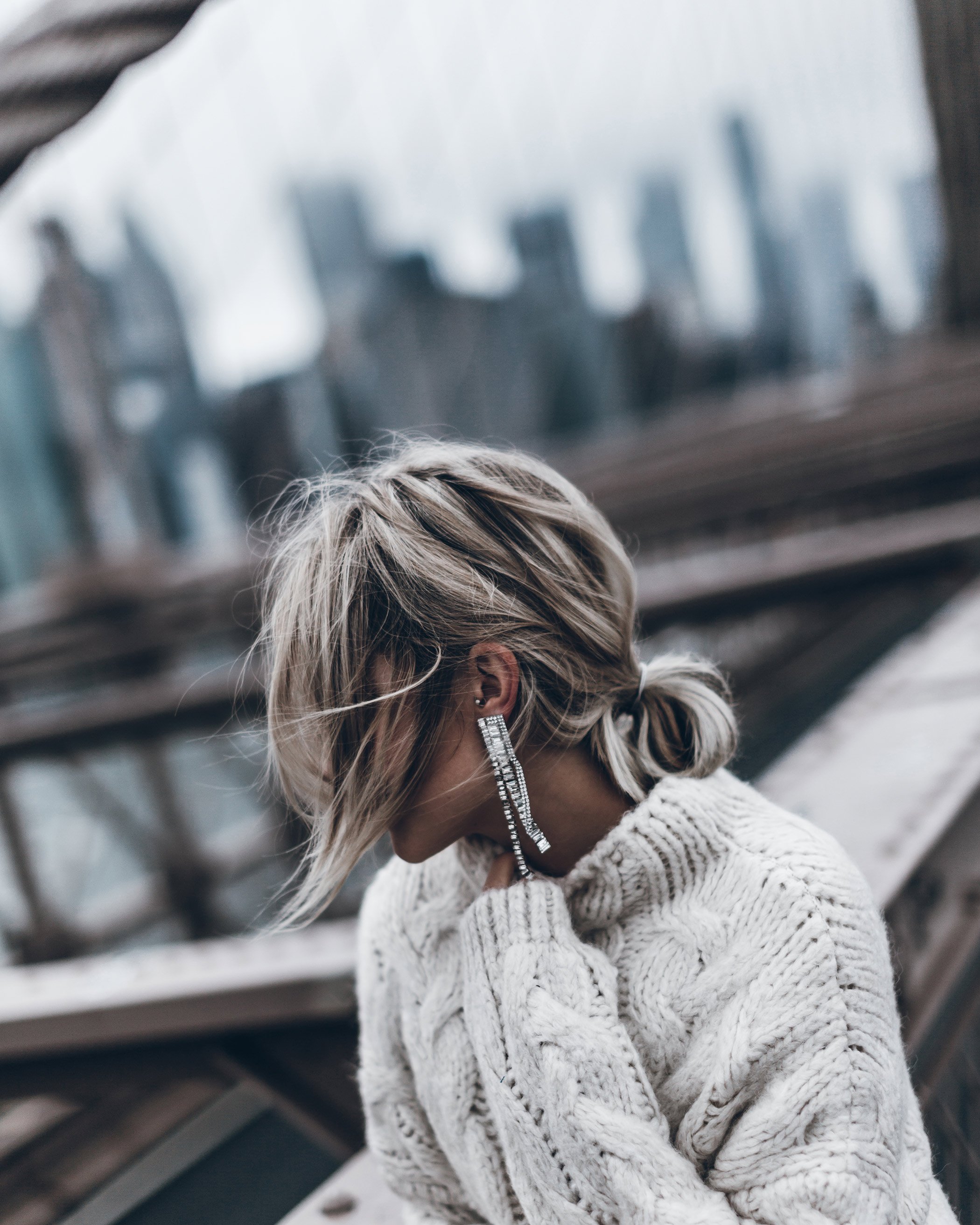 Hello loves and happy Thursday! It's our last full day here in New York, tomorrow afternoon we go back to Berlin and to be honest I'm quite happy about it. I'm normally never happy to leave New York but this time it's just been raining so much and I've just been tired all the time. The jetlag still hasn't passed away so I keep on waking up super early and falling asleep while others are having dinner, haha. It's been a really nice week though despite the rain, we've been really productive, met a lot of friends and had a lot of mecixan, couldn't ask for more :) Maybe a little sun!
This morning we went to the Brooklyn bridge really early, we we're there around 7am already to avoid all the people. It was so beautiful to see it almost empty, just people passing by with their bikes on their way to work. Normally the bridge is so packed and it's really hard to get photos, so this morning we were lucky. The only problem that I've experienced this week is the humidity and how it destroys the hair! Doesn't matter how I style it, as soon as I get outside the hair gets completely straight and loses all its shine, and then with all the wind on top of that… well the hair gets messy!
I wore this super oversized braided knit from Mango over another oversized shirt dress from Zara, gave some bling with sparkly clip on earrings and my comfiest golden goose sneakers. Cozy mozy!!!
Have a wonderful rest of the day! Lots of love xx Mikuta
Knit – Mango / Shirt dress & earring – Zara / Shoes – Golden goose / Bag – Chloé