Post contains adlinks.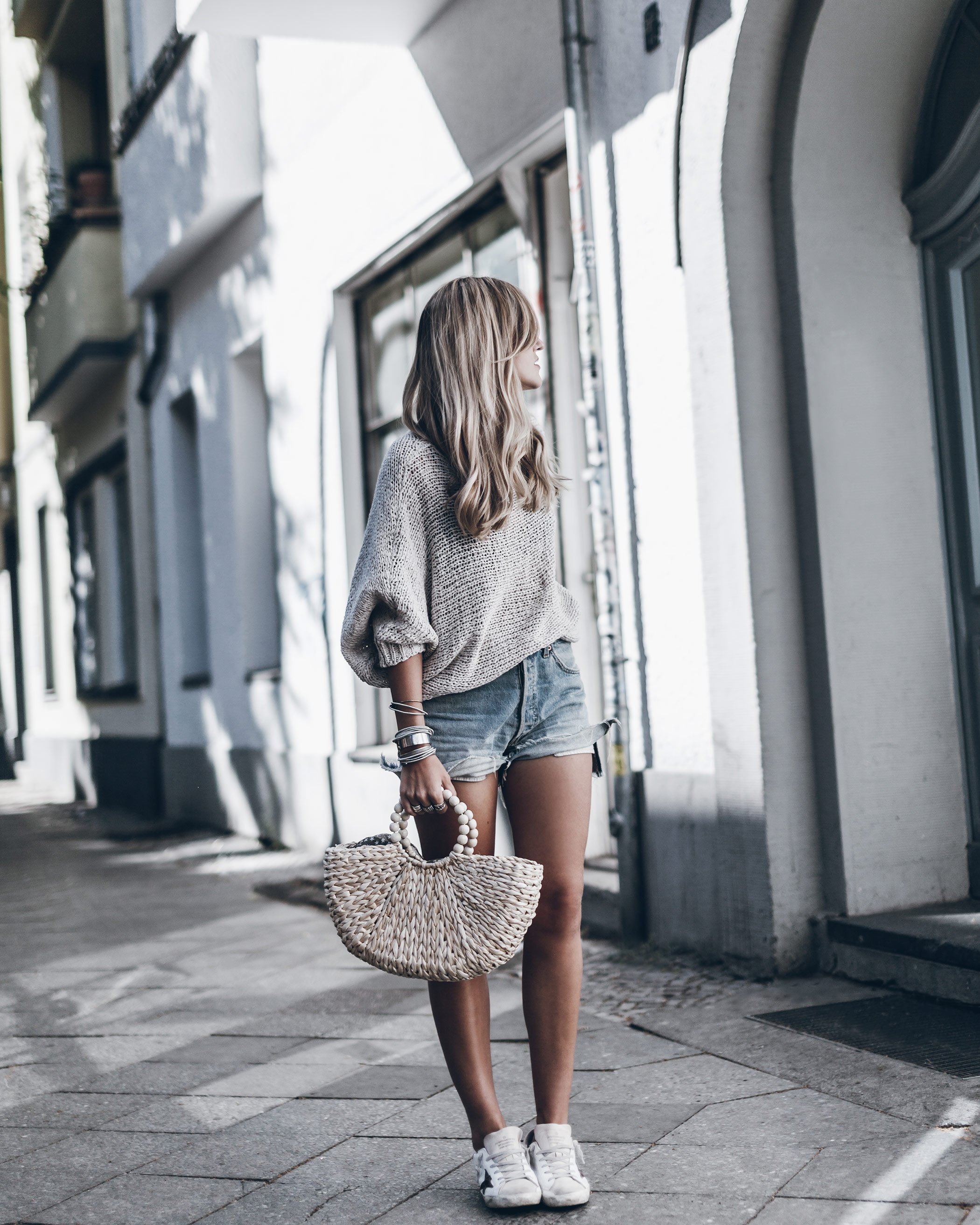 Hello again from a cold cold Berlin, time for cozy knits again! Don't mind that at all since it's one of my favourite, could wear knits all year long! Today I wore this beige knit from Mango with my vintage Levi's shorts which I immediately had to change to long pants as soon as I got home, brrr! The bag is from Zara, so cute, perfect little summer bag and the earrings from Zara as well, amazing how much more fun a look can be with some earrings.
The other day I went to the hairdresser and fixed my hair, didn't go for 6 months and it had grown out so much, also the colour was completely destroyed from all the sun. I also cut a bit so now it's fresh and good for a while, happy happy! What I'm mostly happy about though is that yesterday we booked our fights to Tokyo!!! As I wrote on my recap 2017 and our plans for 2018, Tokyo was on my bucket list for this year and a place I've always wanted to visit so badly and now finally it's happening. Couldn't be more excited! Been spending hours in front of the computer researching and making up plans, yey, we're leaving on Wednesday already <3
That's all for today! Tomorrow it's midsummer in Sweden and we have to celebrate. Our Sweden trip got cancelled so we spend it here in Berlin with our friends with swedish food and games! Excited!
Have a great evening loves! xx Mikuta
Knit – Mango / Shorts – Levi's / Bag & earrings – Zara / Shoes – Golden goose
SaveSave
SaveSave