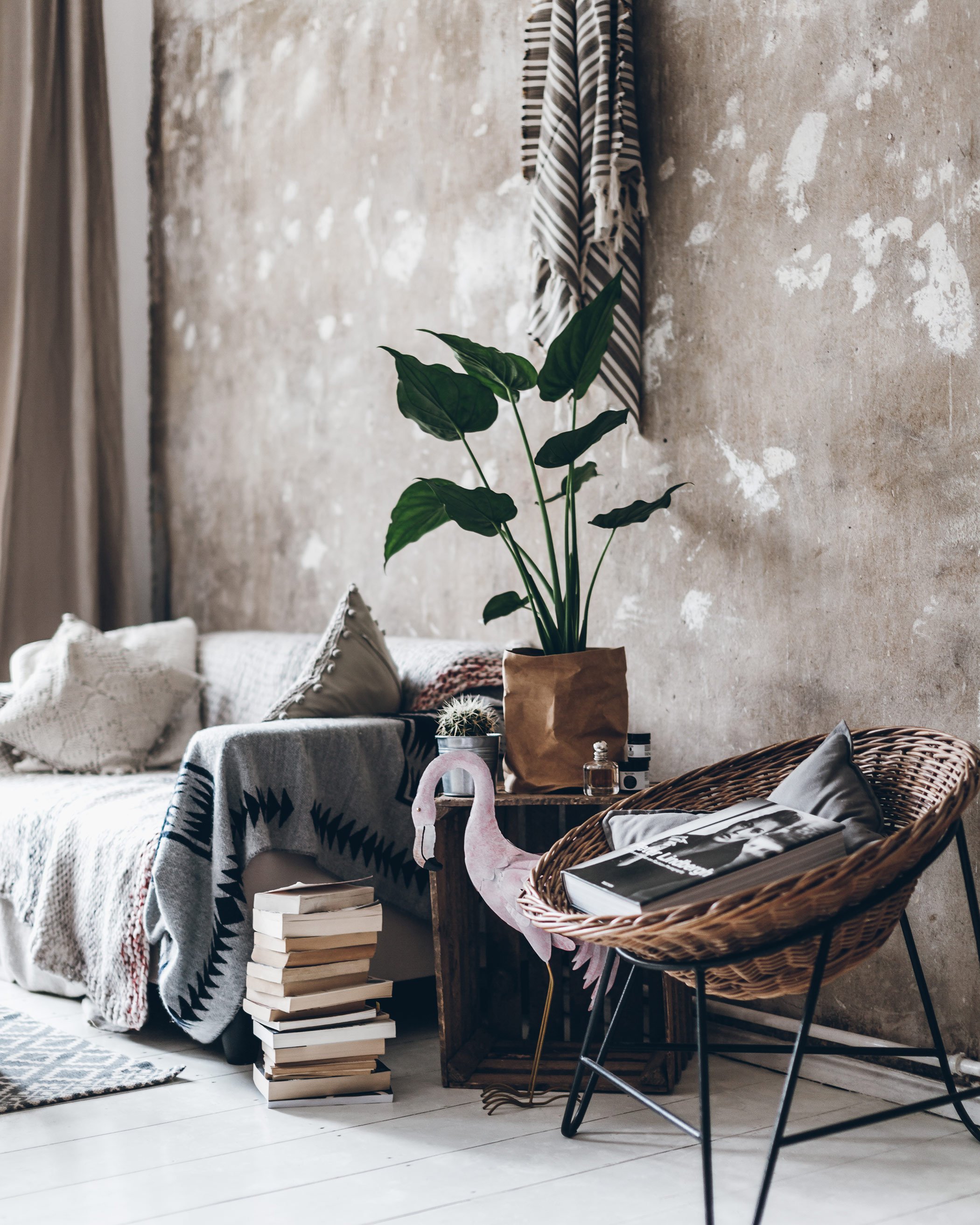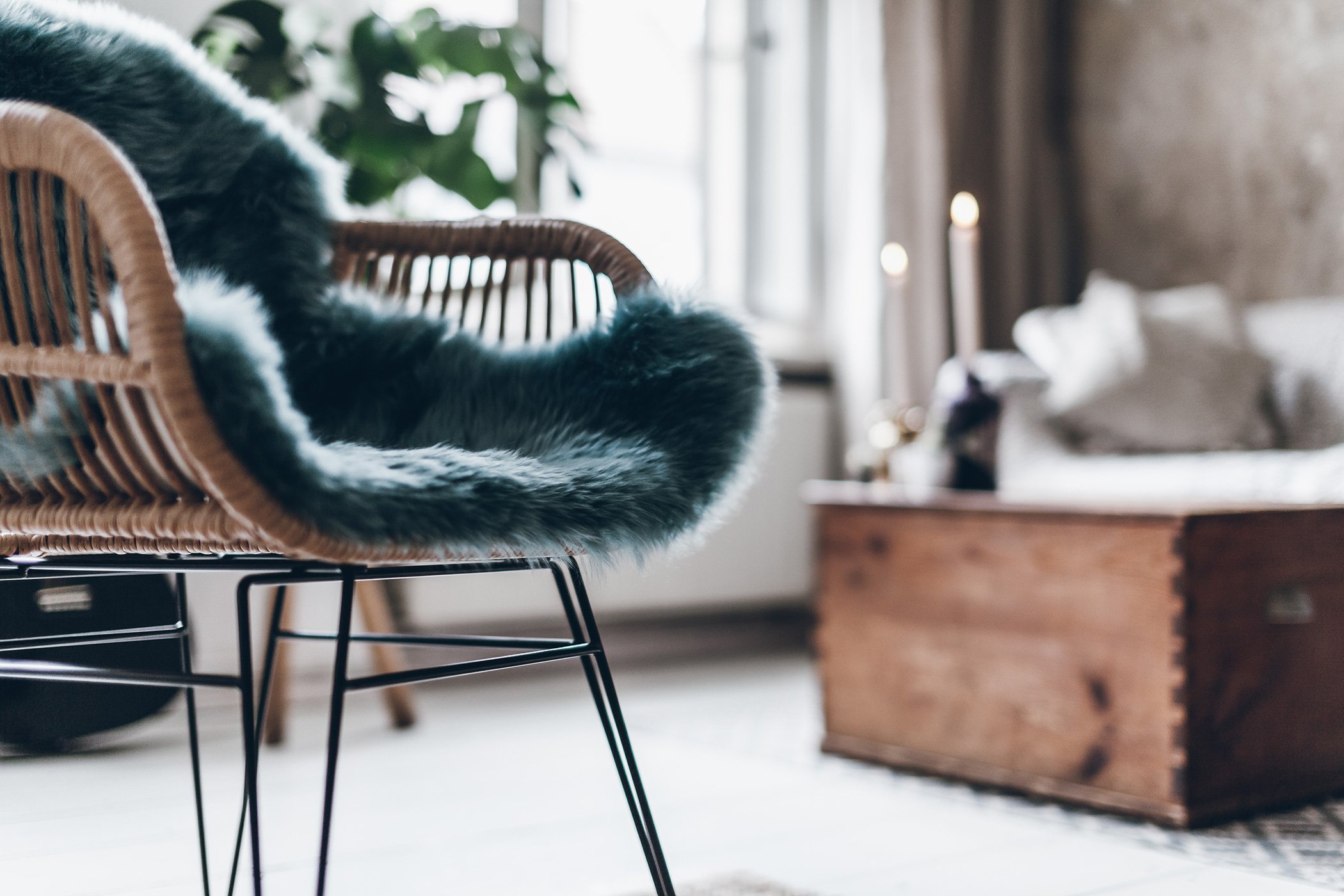 Hello loves! As mentioned in another post Klemens and I have been working on our home the last weeks while being in Berlin. We've wanted to make some changes for quite a while now but since we have hardly been at home at all we never had the time or energy, this month we decided to stay at home and finally fix it all!
This room used to be our bedroom and the only room we used, although we have three rooms (the rest were just storage rooms..yes, crazy!), so to create a "real" home we chose to move our bed to the smaller room as the bedroom and let this bigger room be the living room/work space. I'll show you the other rooms in later posts.
First off we needed a table, we searched everywhere for the perfect one but couldn't really find it, in the end we decided to make one ourselves – so we bought some floor planks from Bauhaus and put them together in two layers, so they overlapped and got this thick table. Afterwards we painted it with a greyish colour called Graphit and this is how it turned out! I love it, it's exactly what we wanted!
The chairs which are super comfortable we got from Westwing and I also got a little fluffy blue/green fur-thing to get some colour into the room, since most is in earthy colours such as the rug that we got at Ikea.
The lamps is another thing we made ourselves, we found some similar ones that we wanted but we thought it would make more sense creating them ourselves…this project was a bit more complicated though and we kind of had an explosion at home because of the old electric system in the house, but after some work and installing a dimmer it is now perfect! Missing two bulbs though!
After all this there was still something missing, the wall! We found it too white with everything and a little boring actually, and one Sunday we came up with the idea of tearing the wallpaper down, so in the morning we tried tearing down a piece behind the sofa and it looked great underneath – so we just took it all down and voila, it fit perfectly and was just the right move that we needed.
The rest are just some decorations that we thew in, some more plants, my pink flamingo that I got in Sweden on my last trip there, a little bamboo candle lamp, a paperbag from H&M Home which we used for the plant and our new beach towel from Sea you soon that we hung up on the wall!
There are still some stuff missing but I'll show you in the next update! :)
Lots of love xx Mikuta