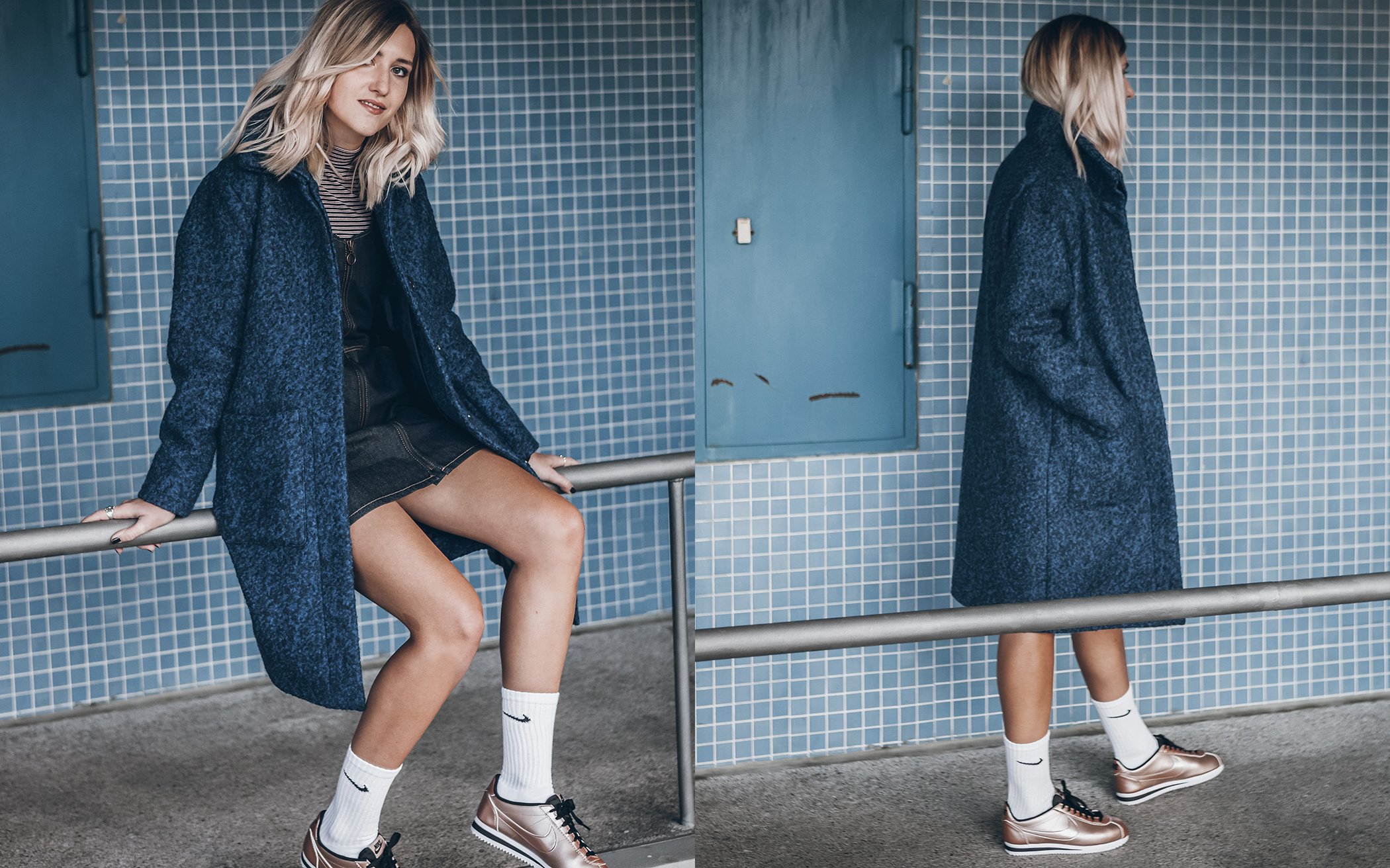 Everywhere you look lately, internet, campaigns, editorials, the street, theres always someone wearing flared jeans, a high wasted denim skirt, suede coats or even a polo neck, the 70's are everywhere and of course we all get inspired, because it looks so amazing, doesn't it? I get nostalgic, even if I didn't live in that era I still think of my parents and how cool they must have looked, because the 70's seemed to be full of attitude and absolute coolness.
There is a special Nike shoe which was very popular in the 70's and its now having a big revival – the Nike Cortez. It was first used for running  but became so popular and fashionable and is now being worn as daily sneakers. The Nike Cortez never really disappeared but now that the 70's is so hyped they are more seen than ever! (except in the 70's of course).
Earlier this week I was invited for a Nike shoot where we would shoot our favourite 70's look wearing the Cortez sneakers. I directly decided to wear my denim dungaree dress and a striped polo neck. I remember some photos of my mum wearing a similar dress but yellow with a zipper with a ring in the 70's and thought that this look would fit perfectly for this shoot. I also love bare legs with sneakers. Now I must admit it is a little cold with bare legs now that it's almost December, so these days I'm wearing the Cortez with some flared denim jeans and a cozy polo sweater! Simple, chic yet sporty!
Have a lovely weekend loves! <3