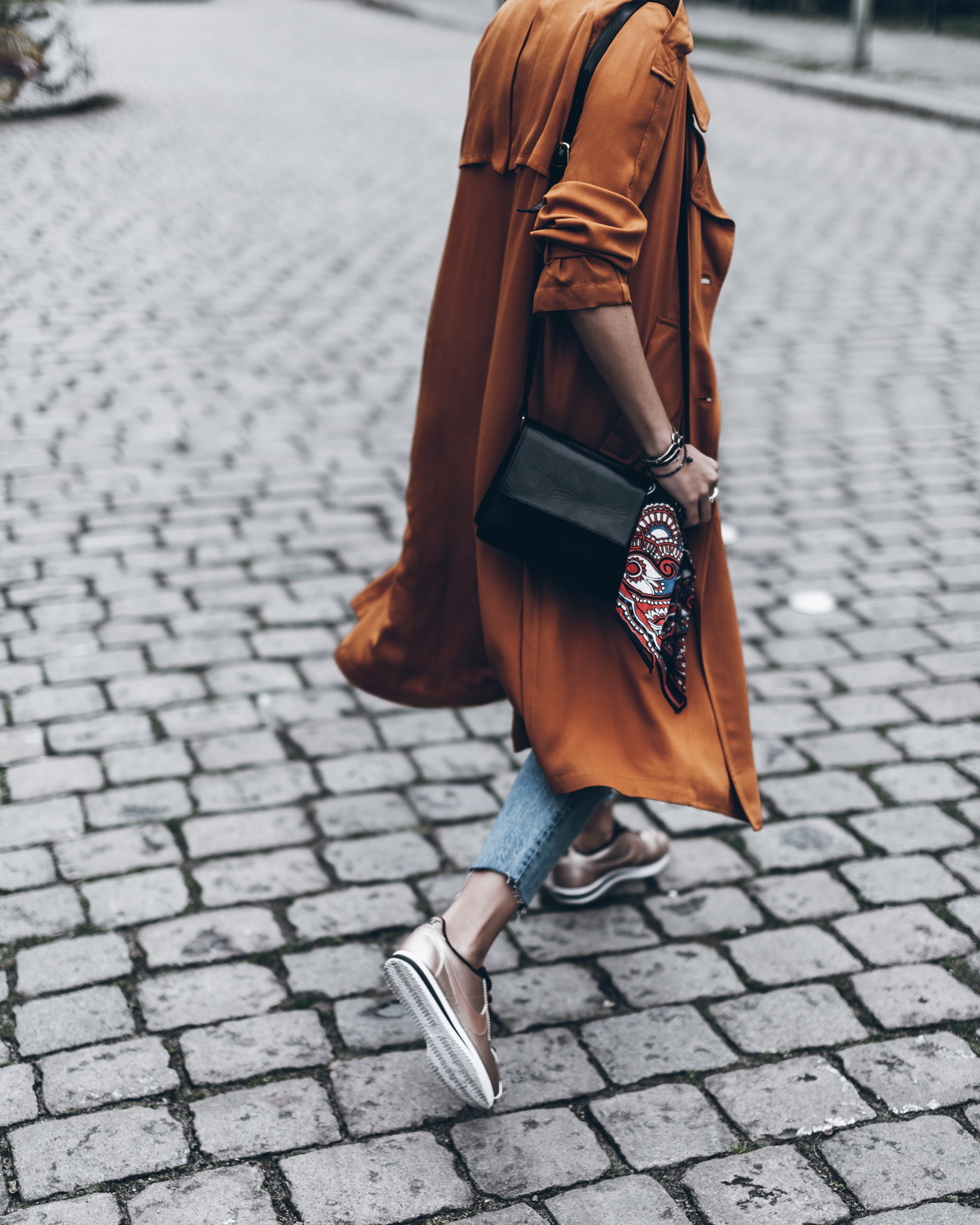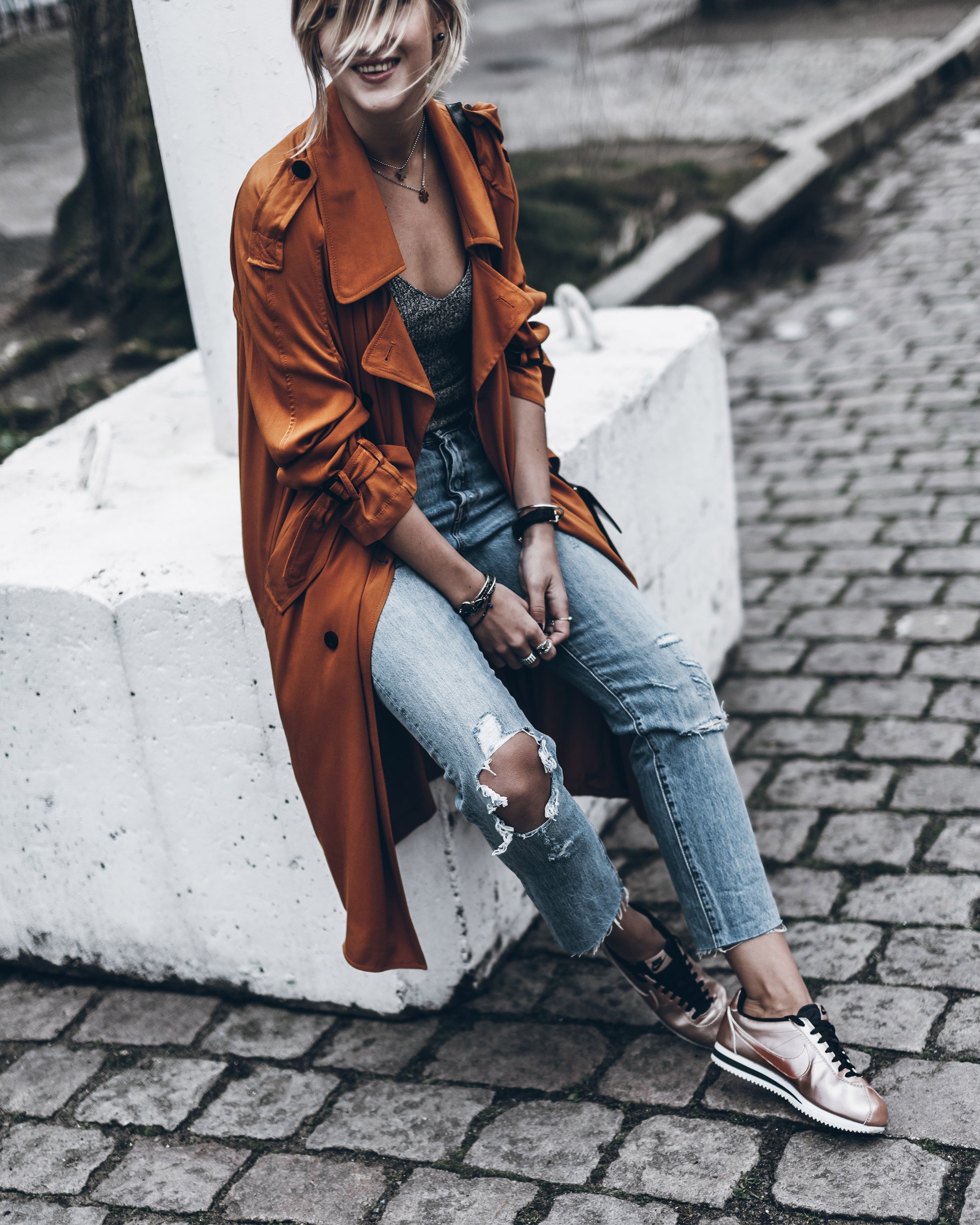 Trench coat – Zara / Jeans – Levi's / Top – H&M / Bag – Ganni / Shoes – Nike
Hello loves! I hope you all had an amazing easter! Mine was great, some friends came over from Mallorca and we spent the days hanging around in Berlin, nice dinners, parties and lots of fun!
I've been really bad with updating on the blog, lately I've been focusing on Instagram and kind of left the blog behind… shame on me! This blog is our baby so will try to upload more often :) So here is yesterdays look!
Since I've been wearing lots of grey sweaters and denim lately, I'm slowly trying to bring in some colours and other pieces into my wardrobe, its getting warmer and I can't walk around in knits my whole life! I fell in love with this trench the other day when I was looking around in Zara, I think I've only worn a trench once before so it's a bit new for me but I actually love it, specially in this colour (which I have never worn before either)! New season, new colours!
Apart from colours and trench coats, I have also had a big "find-new-jeans-mission"! For the ones who have been following my Instagram for a while must have noticed that I was always wearing the same jeans, my old, completely broken boyfriend jeans from Bershka. I will always love them and they have a big meaning for me but I needed to get some new ones, also how nice is it to always wear the same jeans? :O
So the last weeks I've been searching and trying all kind of jeans, and I am becoming a real denim expert! I might do a little jeans post here soon :) Anyways, these Levi's jeans are one of my new favourites. It's the 501 CT model with rips, cropped off and perfect wash!
That's all for now! Have a wonderful Thursday! xx