– Anzeige / ad – In collaboration with Sézane – Adlinks included –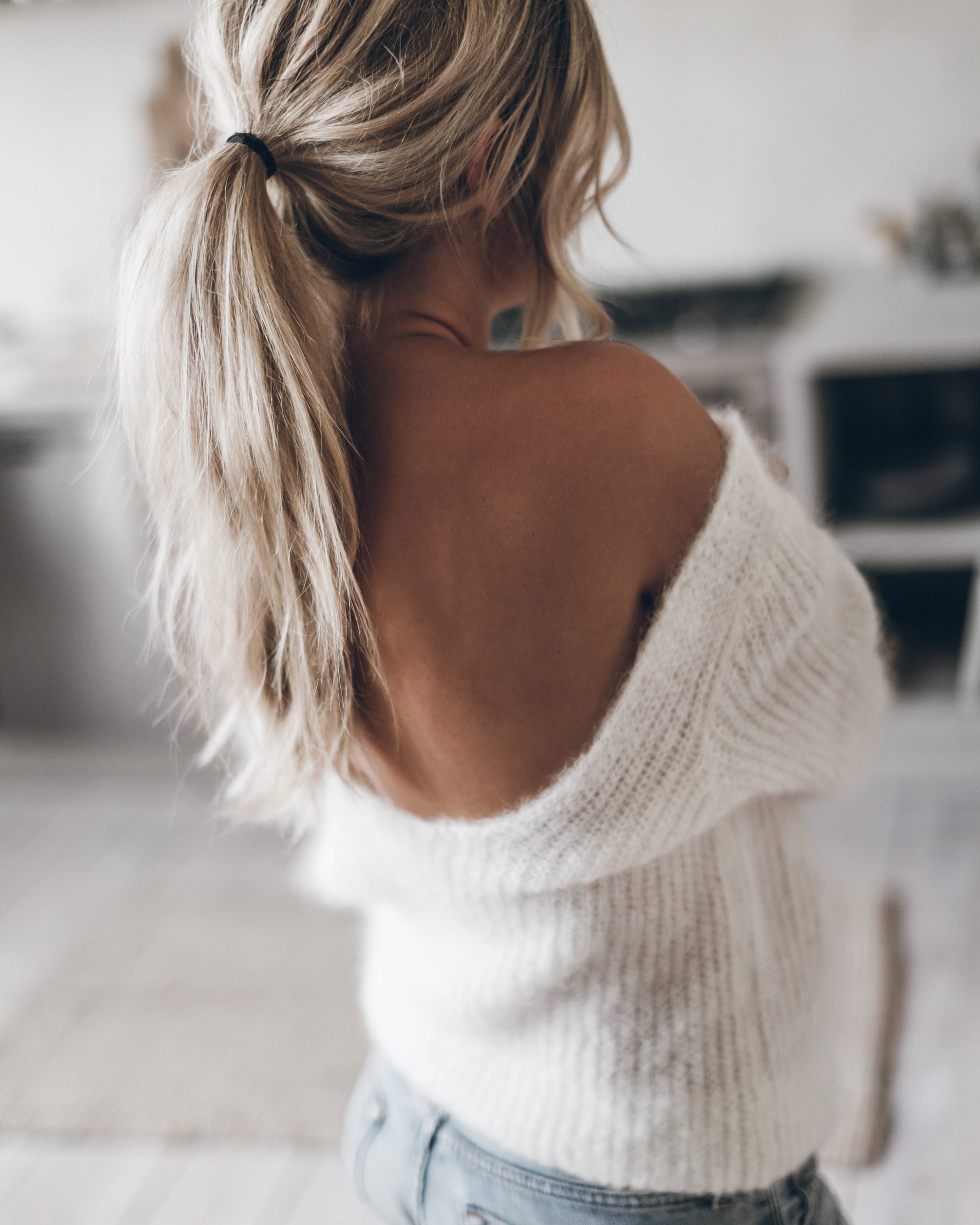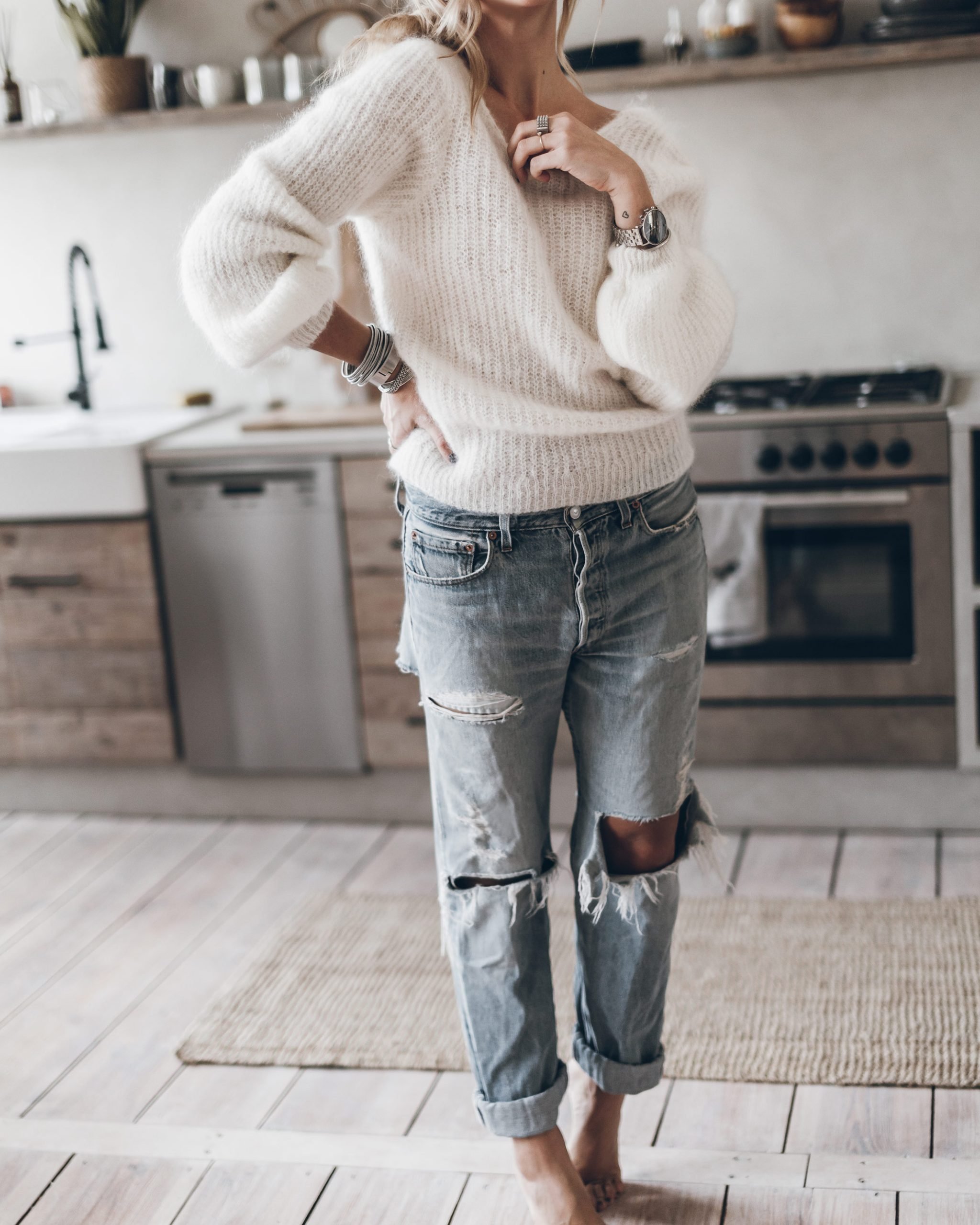 Hello loves, I hope you're having a wonderful weekend! Things here are great, we've just been working on projects and building and actually managed to do a lot the last weeks, the bathroom is almost done, will show you very soon <3 Will do a Casa cozy update asap!
Today I wore this cozy outfit, knit from Sézane and my fave Levi's jeans, the old ones from my dad. They are starting to get really broken now, have to fix them! I guess when they are over 30 years old they start getting a bit sensitive haha.
As you might have noticed I'm a big Sézane fan and have been wearing their clothes for years, during summer they have the cutest tops and dresses, and during winter I absolutely love their knits! Last year I posted a similar top to this one with open back but with a knot, this one is without the knot, in mohair and super cozy <3 I just love the open back, and a big plus with the fluffy sleeves. Find it here. So happy it's sweater season again!
Sézane was supposed to have a pop-up in Berlin right now, but because of the world situation they decided to do the pop-up store online instead! Until the 31st of October everyone who orders from Germany and uses the code "BONJOURBERLIN" gets a nice surprise into their package and free shipping. Plus 10% of the sales will be donated to the charity Kinderprojekt-arche , whose goal is to help children from socially disadvantaged backgrounds by helping them discover their potential and promote their talents.
I'll post some other Sézane favourites during the next days <3
Have a wonderful weekend!
Lots of love xx Mikuta