In friendly collaboration with Flisvos Sport club. Anzeige
Hello loves and happy weekend! As promised here is the third post about our time in Naxos, I wanted to post it earlier but it's been so much going on with getting our apartment and then we travelled again, but now we are back and we had time to finish this post :) Looking at these pictures make me so happy, we had such a great time those days <3 We were staying at Flisvos Sport Club in Naxos and I've already made some blogposts before about our stay in their Flisvos Farmhouse and one about our stay in their Flisvos Seaside suite, but today it's about what we were up to on the island and at the Flisvos Sport club! Let's take a look!
Naxos town is a beautiful little town filled with white houses and cozy restaurants, it's walking distance from the Flisvos Sport Club so we went there twice, once to check out the Portara, the Temple of Apollo, it's a big ancient marble gate at the entrance of the port with a beautiful view over the town and the ocean. We also strolled around the old town and had some Halloumi Souvlaki which was incredible, greek food is just a dream!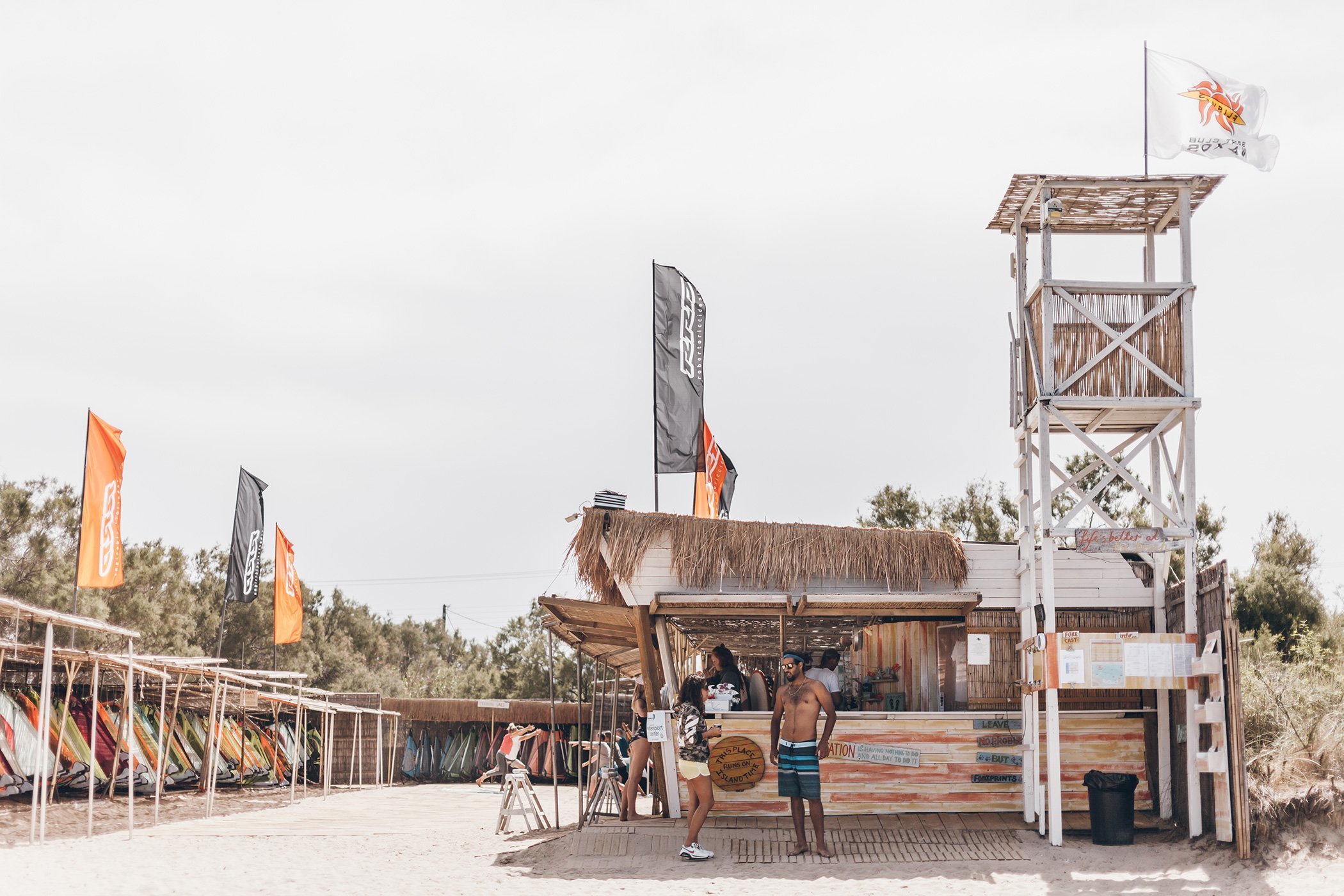 The main activity at the Flisvos Sport Club is of course all the water sports! Their sport club is just 3 minutes walking distance from the hotel area where you can take lessons and rent boards or boats. Naxos is famous for wind surfing so that is the main activity but you can also do SUP (stand up paddling), go with a small Catamaran, SUP yoga, etc etc. Klemens used to do a lot of kiteboarding before and also did some windsurfing when he was younger so he absolutely loved it and had fun! I had fun too, I didn't try the windsurfing but I did some SUP which I really enjoyed. So peaceful but also hardcore workout ;)
The energy at the Flisvos Sport Club is really great with lots of cool people, both workers and visitors, everyone has one goal and that is to just have fun!
One day we took the car out for a little road trip to discover the island, we didn't have too much time because we also liked to enjoy the hotel but everything we saw was beautiful. The landscape is amazing and there are so many places to see, beautiful beaches, cute little towns, traditional restaurants and friendly people. Can't wait to go back to discover more!
Lots of love xx Mikuta