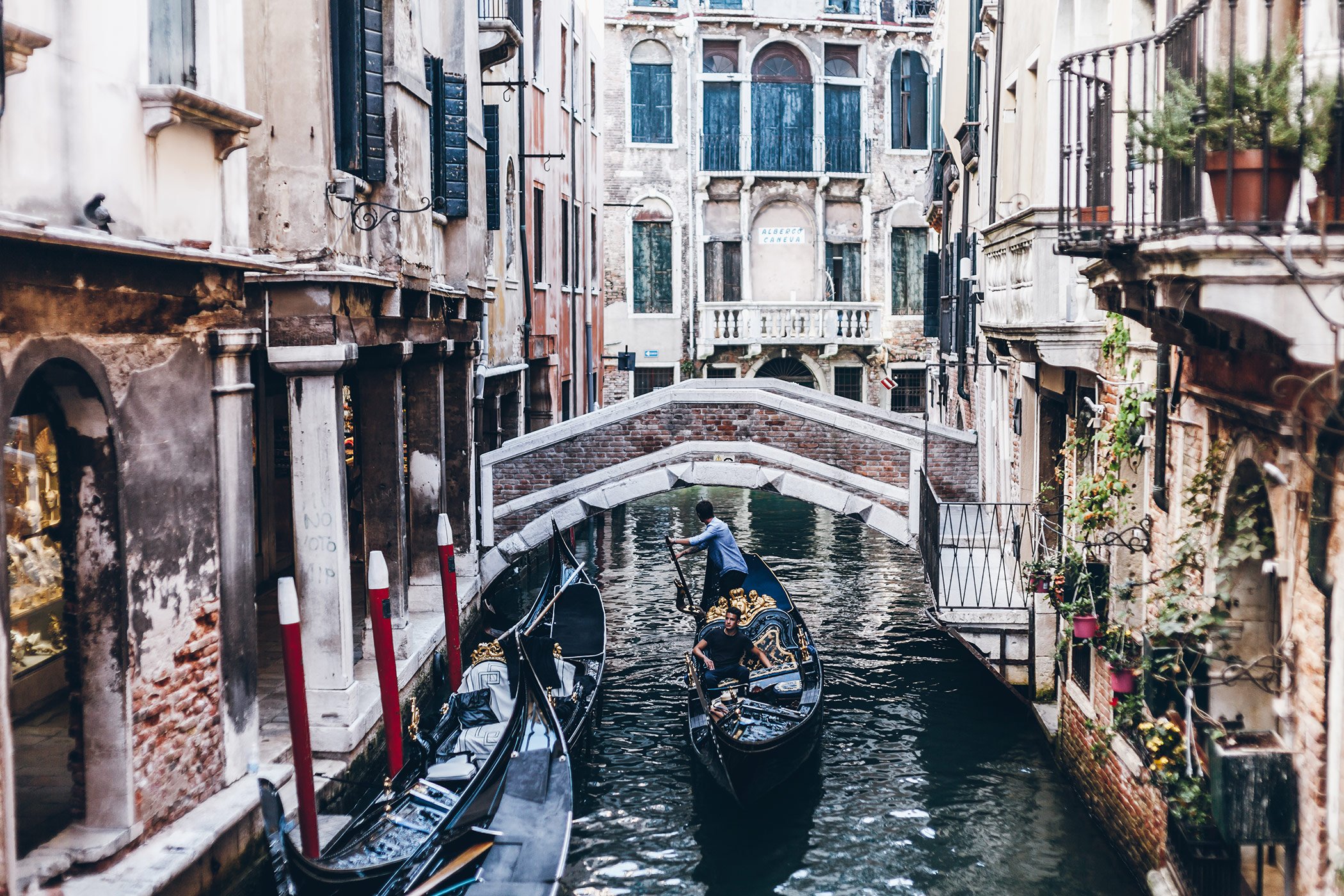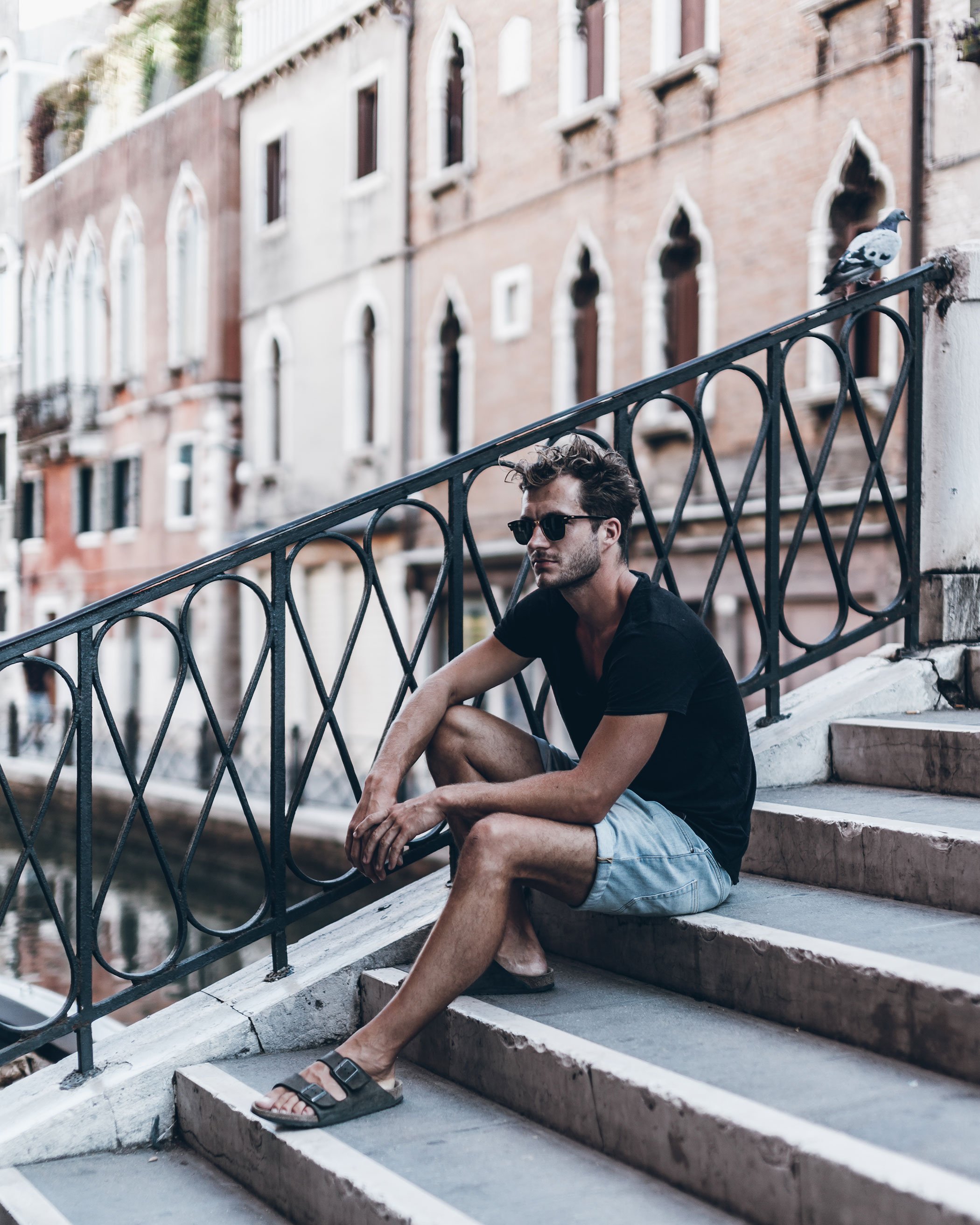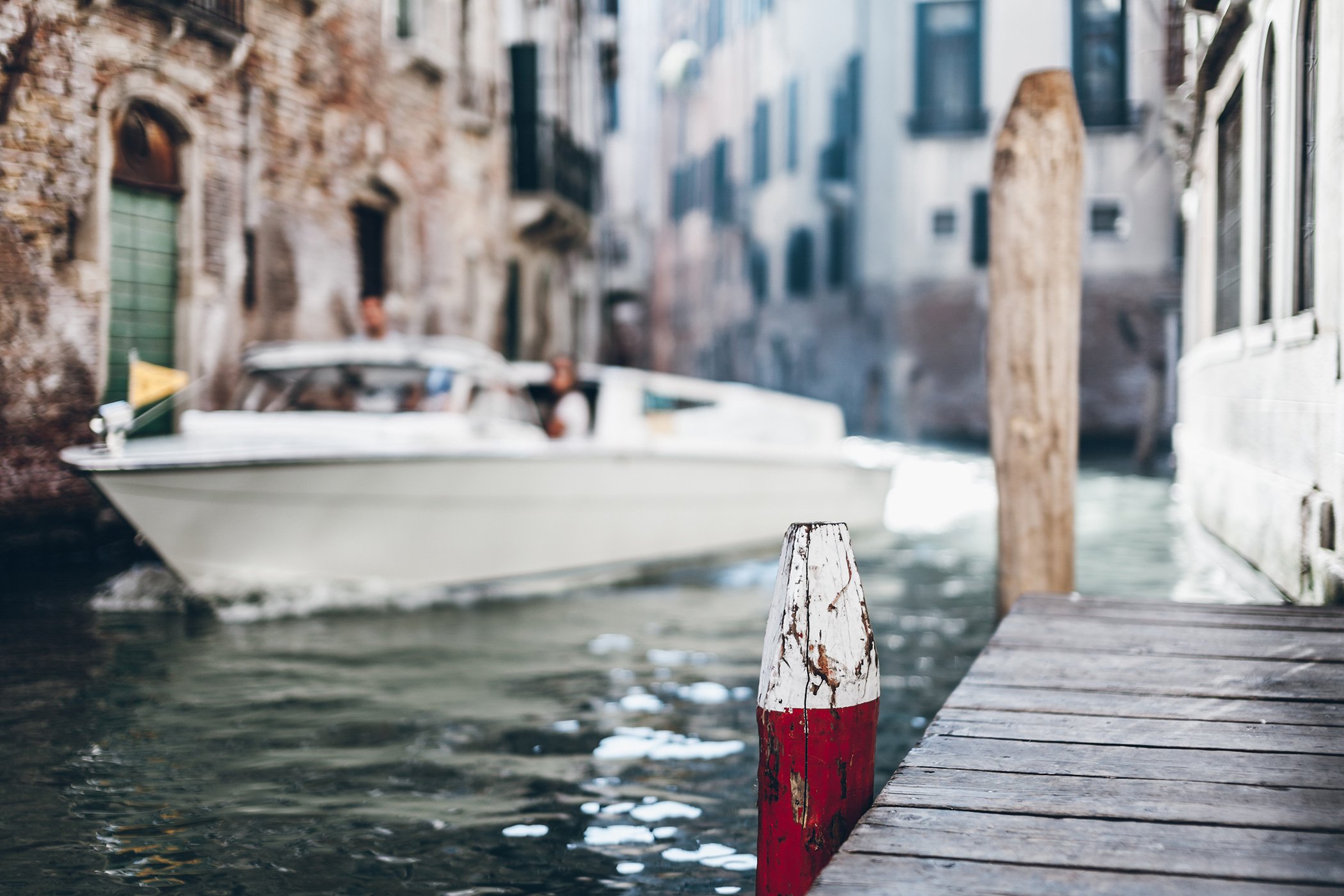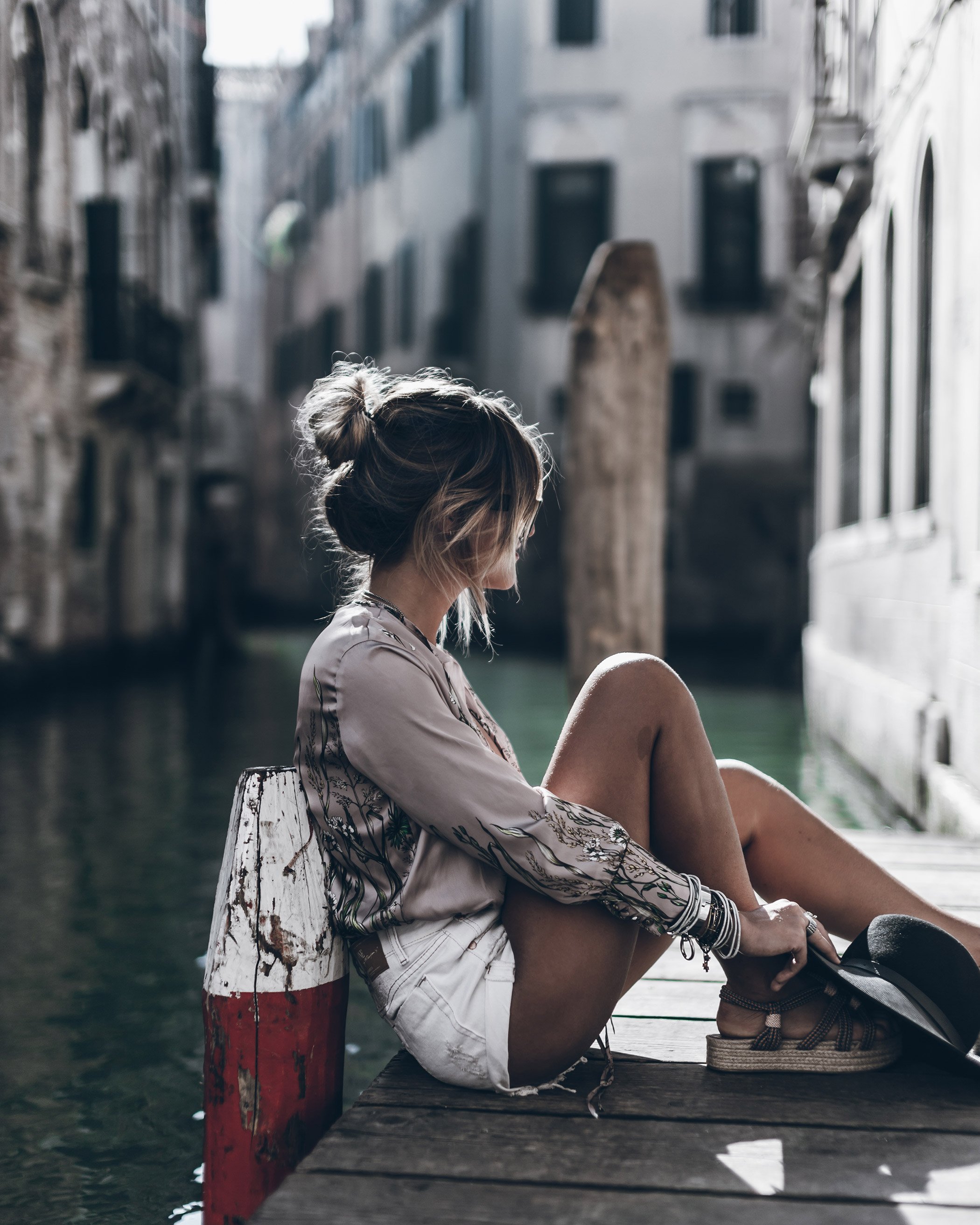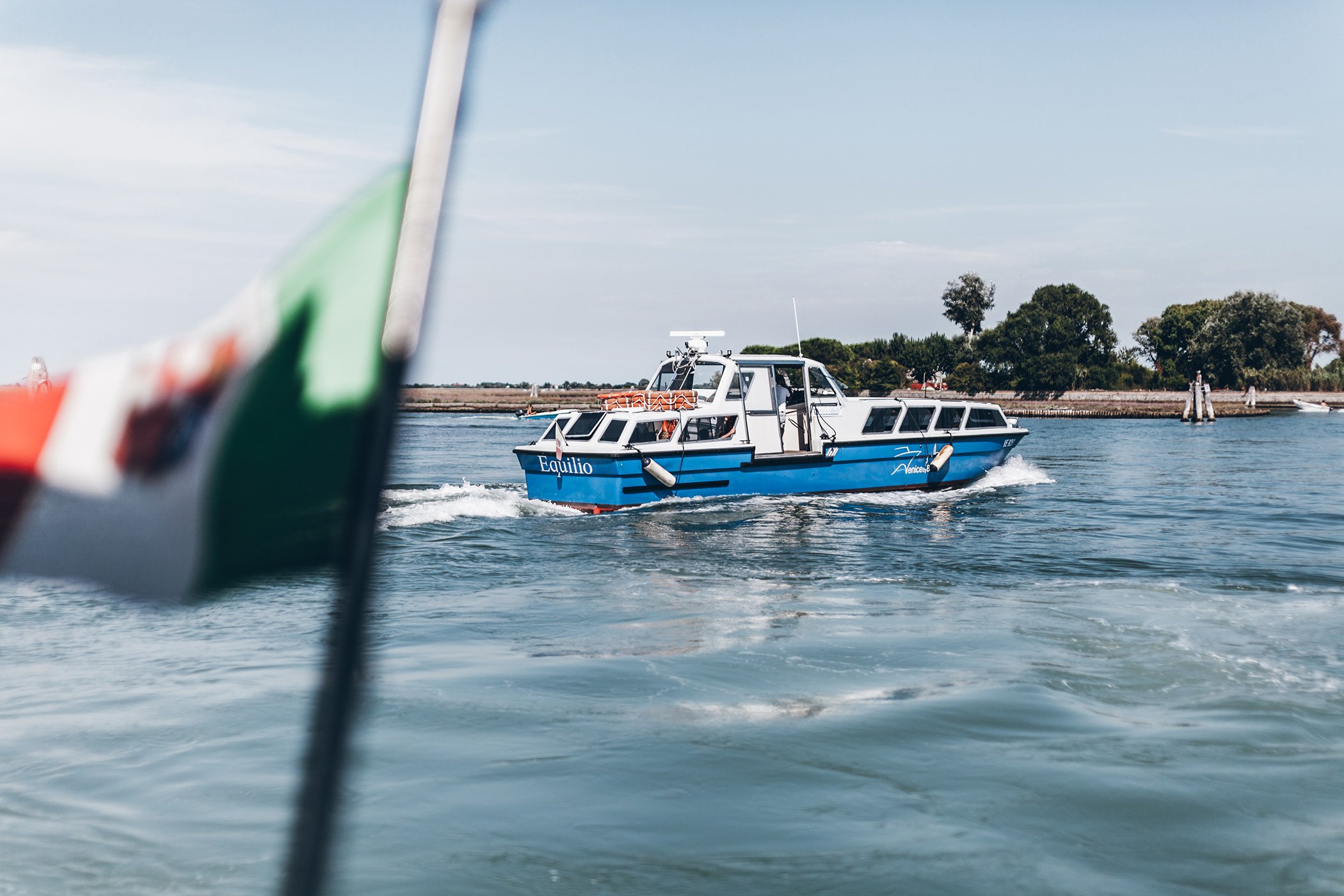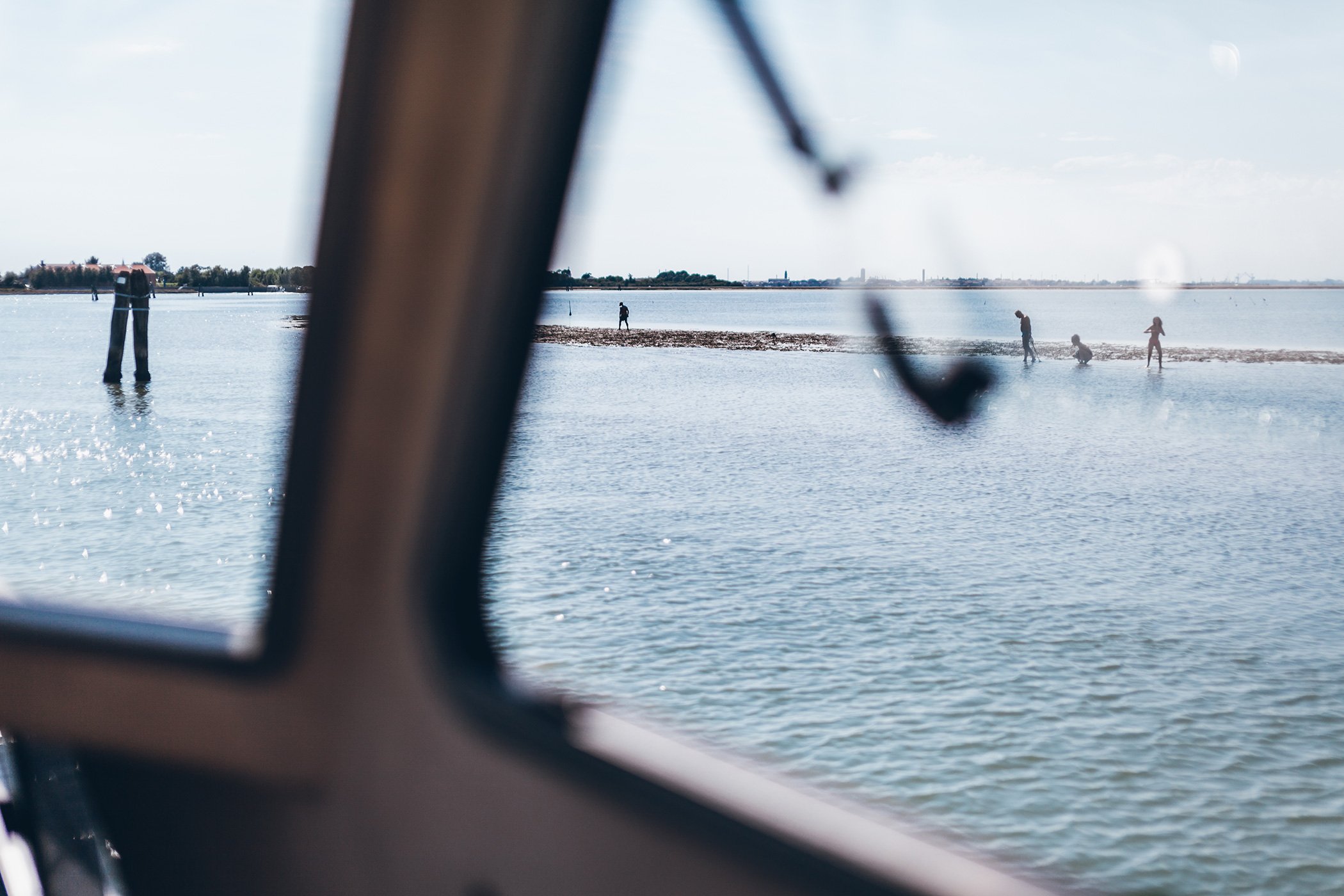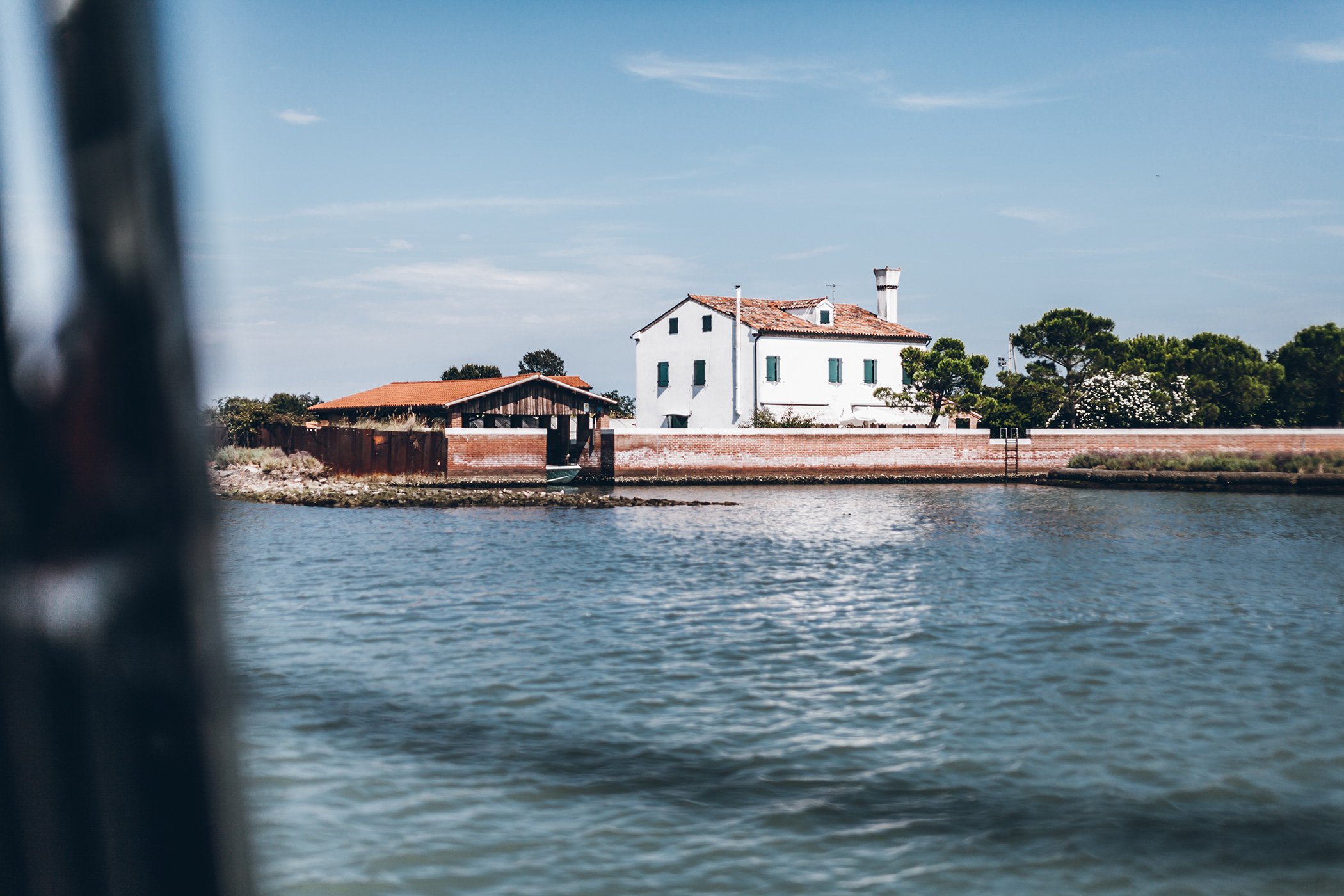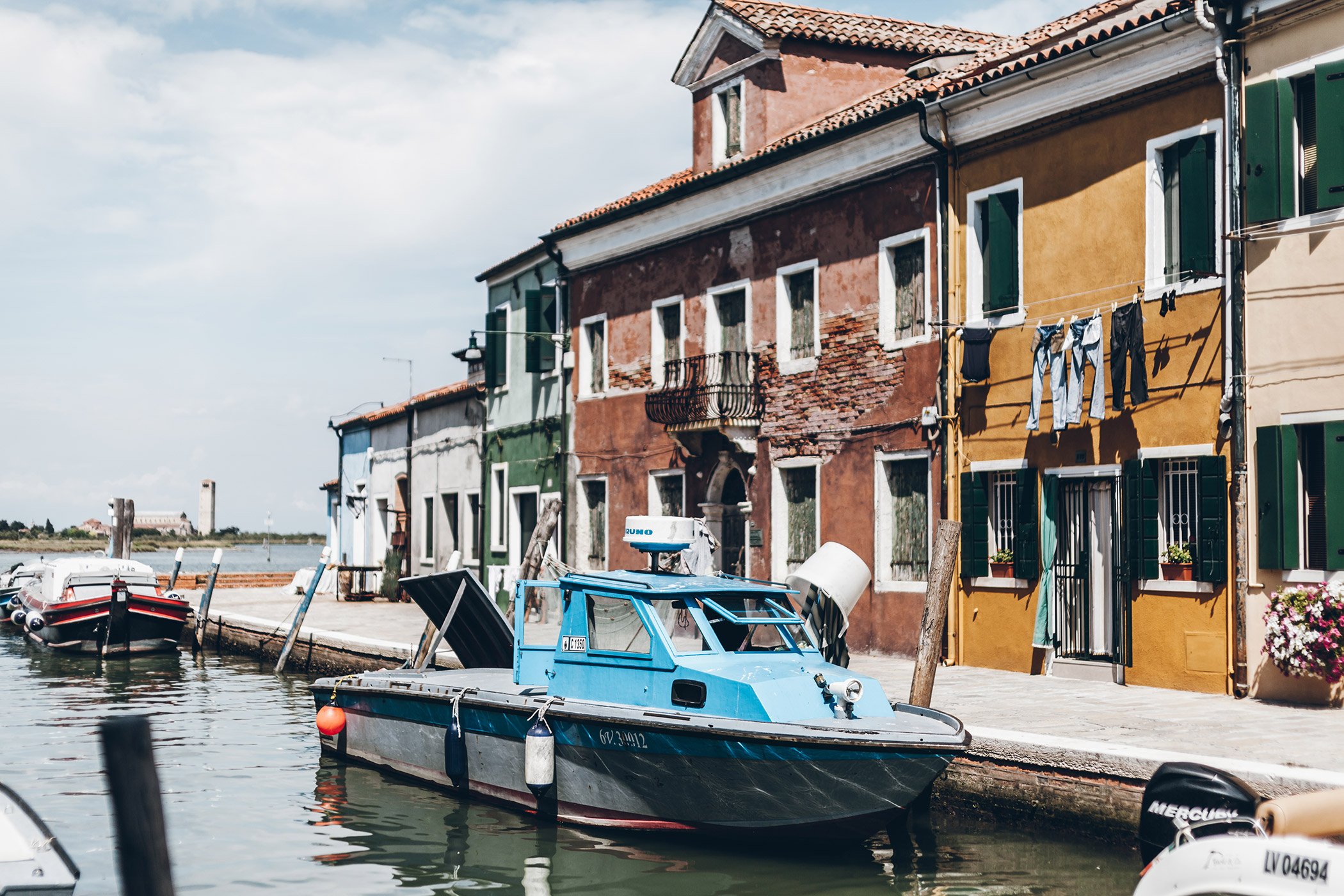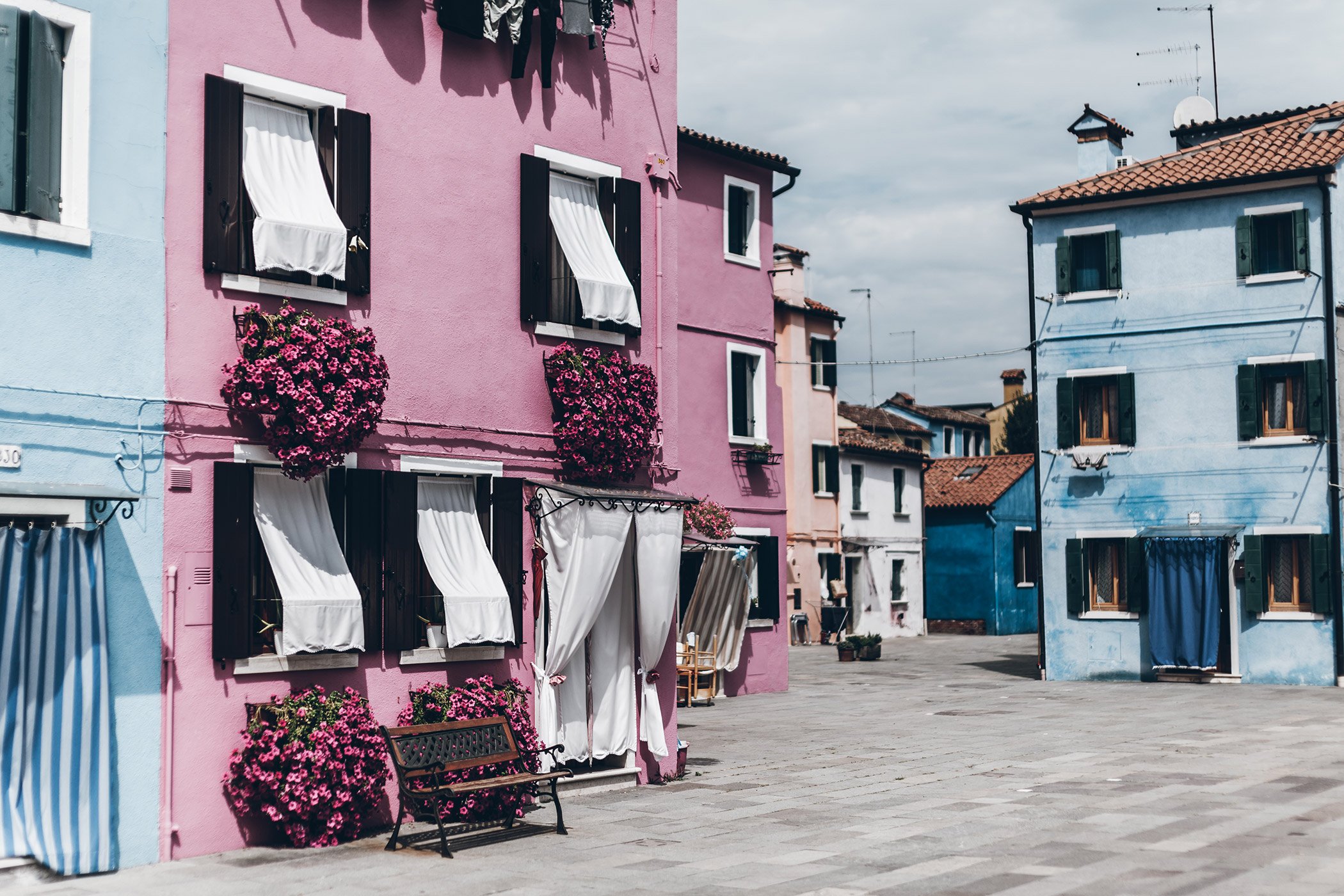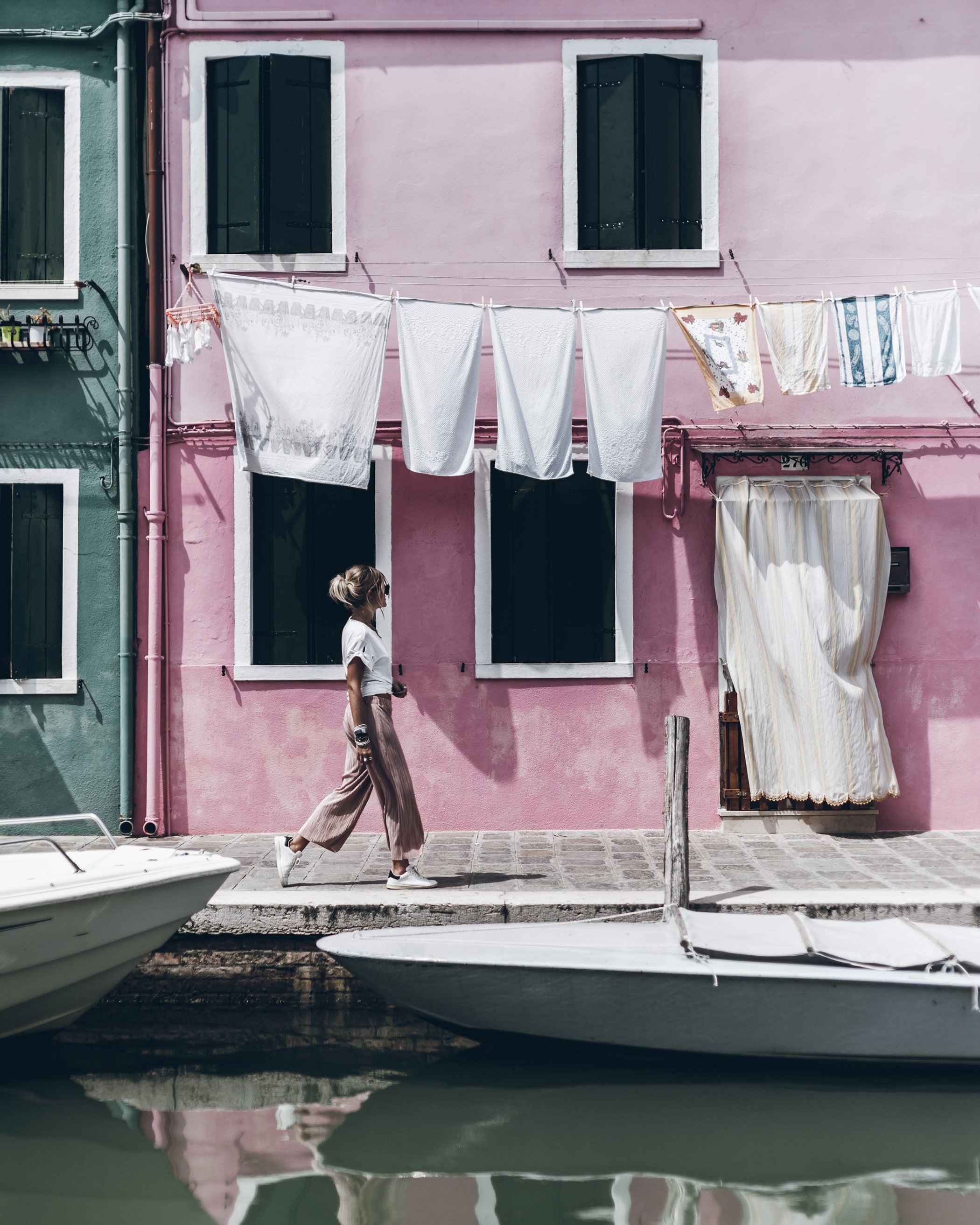 Hello loves! I hope you're having a great week! We are back in Berlin and have mostly been home catching up with mails and computer work which is quite hard while travelling, but it feels really good! On Monday we did a super fun shooting with Timberland together with two other bloggers which was the main reason why we came back form Mallorca so early, but it was so much fun and I can't wait for the result which I'll show you guys here! :)
Today I wanted to show you more pictures from our Venice and Burano trip a while ago, oh it was so nice, so cozy and so so beautiful!! I wish we could have stayed a little longer, to see more, because we were mostly running around taking photos (as you might notice, haha), but we also had some time to chill by the canal with pizza, ice cream, fun talks and sometimes an Aperol Spritz ;) Actually I don't know if you need much more than three days now that I think about it, the first two days we walked through (almost) whole Venice and the third day we took the boat over to Burano and spent the day. If you're only there to see and enjoy the city then three days might just be enough, unless you want to visit museums and theatres, then one or two days more is enough :)
Venice was really beautiful, I was really amazed. I always wanted to see it and was so happy to finally be there! I kept on thinking about all the action movies, or specially the James Bond movie when they are boat chasing trough the canals or jumping from roof to roof… so cool! And I was there! :P Anyways, its quite expensive compared to Berlin, so the same as in Mykonos, we bought drinks and food from the kiosks and enjoyed them by the canals instead, which was probably even more romantic than sitting by the restaurants. A lot of other people did it as well, so if you're travelling to Venice on a budget, you'll survive just fine :)
The last day we woke up early and took the boat-taxi to Murano where we later changed boat to Burano, somehow we took the wrong boat and ended up going around all the other small islands which was really nice. In the beginning we were a bit annoyed since it took much longer, but after seeing the small little islands, the cute houses, the locals swimming in the sea beside their boats, we were very happy with our mistake! In the end we got to Burano. I've seen it on photos and heard it was beautiful but wow, this wasn't super beautiful but it was super mega cute! It felt like we were in some kind of Disney land, that everything was just made up for a show or something, I couldn't believe people actually live there. Well, you see how cute it is on the photos, all the bright colours, the bridges were really small and a lot of old people were living there, looking our through their little windows or chilling in chairs outside their own colourful house. Luckily we arrived quite early, because around 1 pm Burano got completely packed with tourists and it got a bit annoying with everyone taking photos everywhere. But while walking towards the boats we passed by some more hidden streets that were completely empty, so we stayed a little longer and later went back to Venice.
Sadly I don't have any tips of restaurants, bars or cafe's because we didn't visit so many, but I hope you can enjoy the photos and I will try to give more tips on my next travel posts :)
Have a wonderful rest of the evening!
Lots of love xx Mikuta + Klemens
Shop my looks: