– Anzeige/ad – In collaboration with Beton Vivet and Vallone –
Our "kitchen" right now… We really can't wait to get going again, build the actual kitchen, put tiles up and all the good stuff! For the kitchen counter and other parts we will use microcement from Beton Vivet, who we are conducting a partnership with. Below you can see some samples they have sent us after we pre-selected a couple of colors on their website – we decided to go with the lightes one! Microcement is like a magic concrete that you can use sort of like a plaster on almost any surface – it is super shock-resistant and waterproof which means it it is great for wet areas as well as for floors!
Not only will we use microcement for the kitchen, but also all the bathroom – where we will plaster the walls and half the floor! Talking about the bathroom (which still looks even worse than the kitchen at the moment), we are having an amazing partnership with Vallone – super excited about this! We went with their NERO series and we already have all the facilities like sink, tap, shower-head and much more – but unfortunately nothing, that even remotely looks like a bathroom to go with it…  See further down how our "soon to be bathroom" looks right now… Still naked and stripped down how we left is after the big teardown. So: for January we have one big mission that is making the bathroom and the kitchen!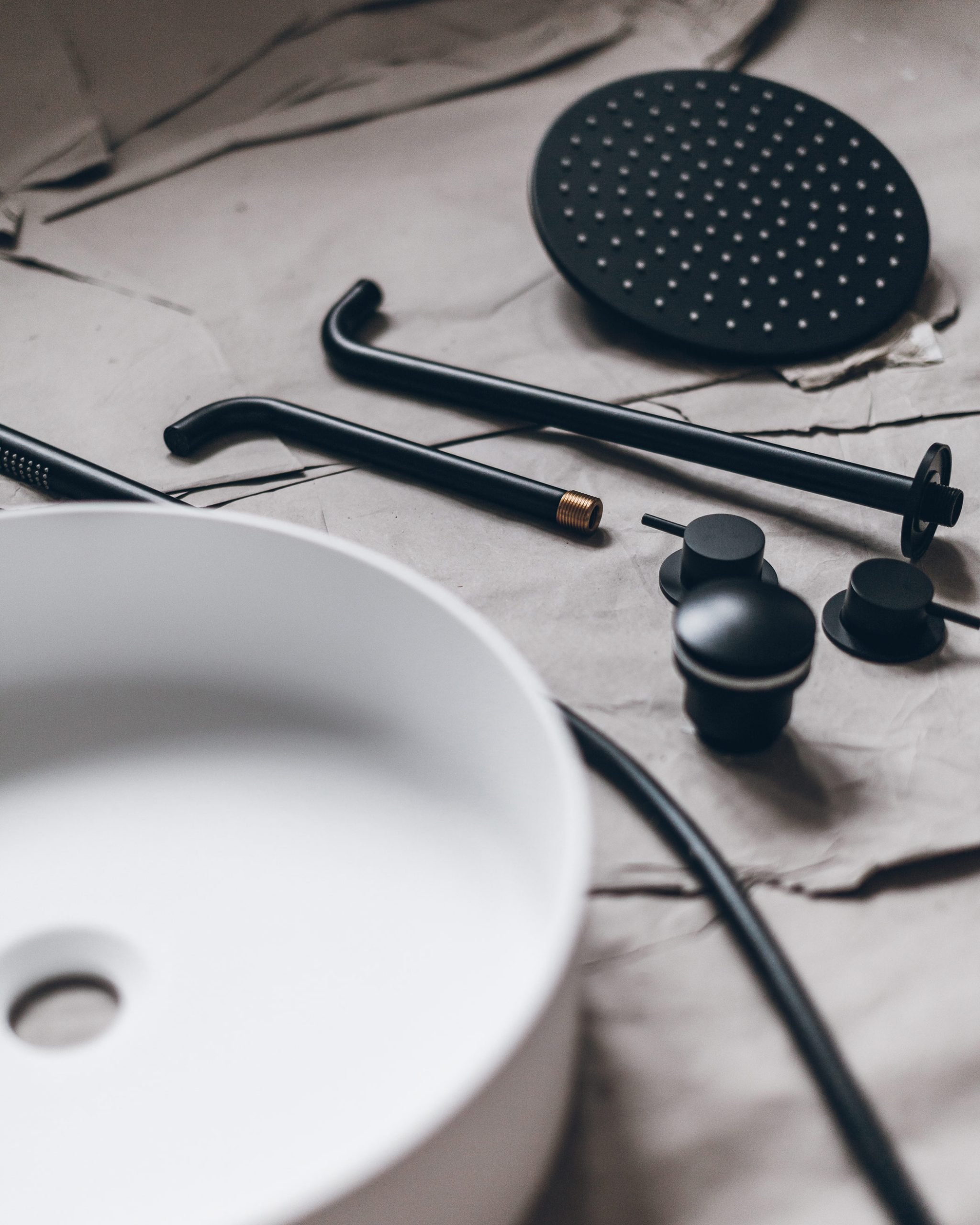 Guys, for more detailed insights and other updates around casa cozy please enjoy the vlog we did! We show how we live at the moment, what has happened lately (wasn't that much…) and how we are moving one floor up!
See you very soon again, cheers Klemens!