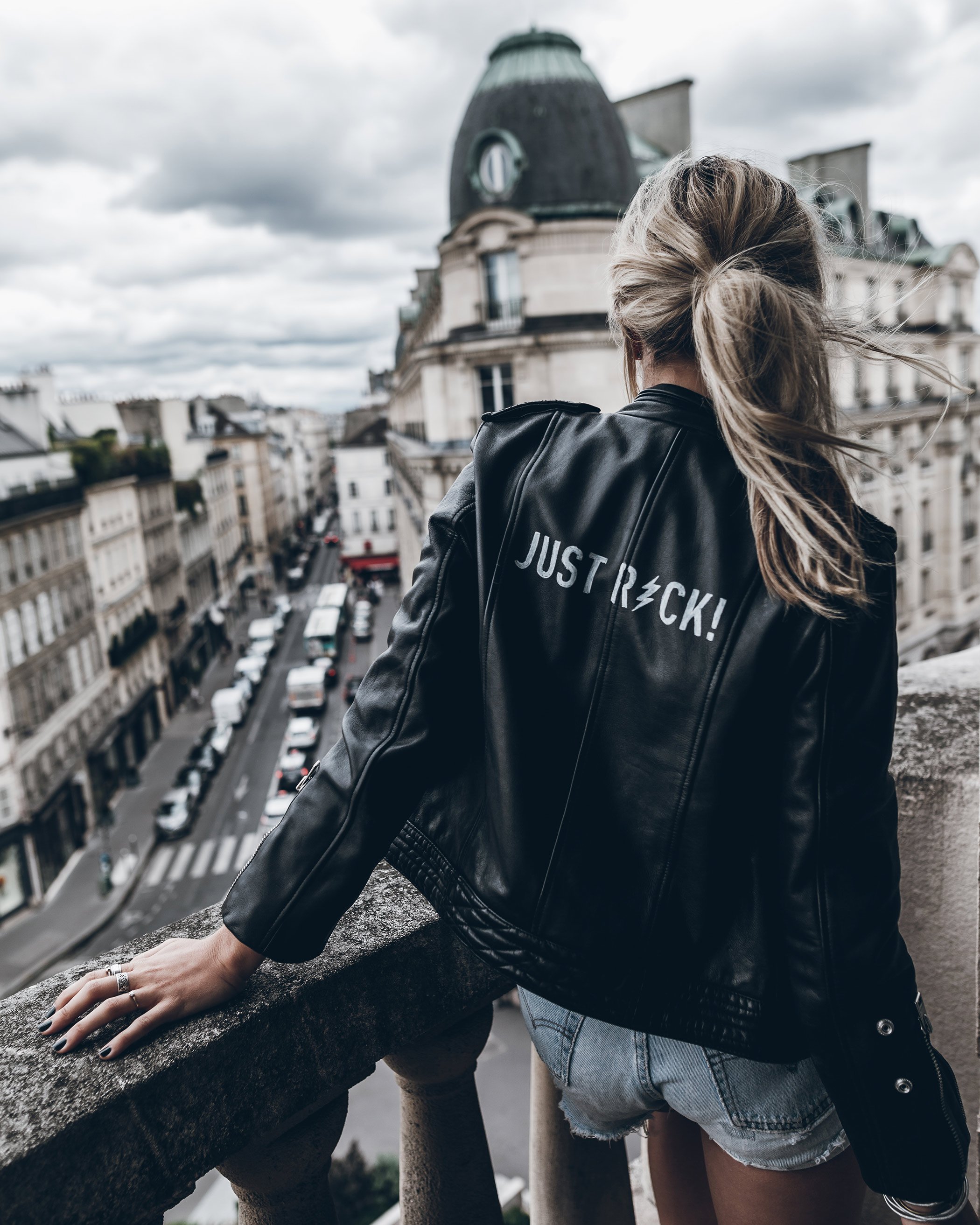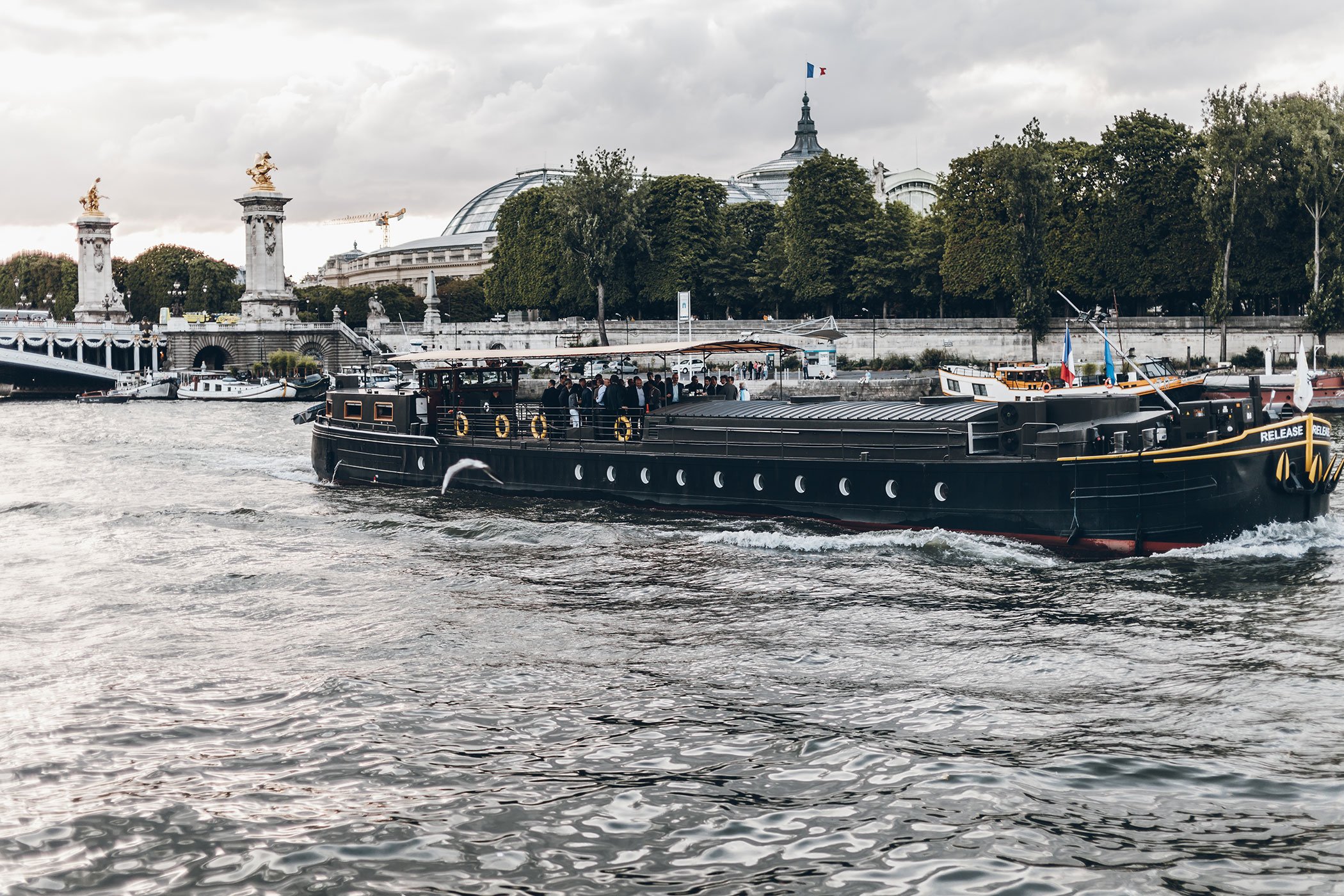 Hey loves and happy Sunday, I hope you've had a nice weekend! After an amazing and relaxing weekend in Mallorca hanging out with my family Klemens and I went straight to Paris for the launch of Zadig et Voltaire's new fragrances Just rock! for both him and her. Both of us love Zadig and Paris, so we were not too sad to leave sunny Mallorca again! Just a little… :)
The first night we attended the event which took place in a little motel where they had changed the name to Just rock Motel for the night. It's a 7 (I think) level building with only one and different bedroom on every floor, the event took place on every second floor where they had different things going on, the black room for the male fragrance, the white room for the female, a tiny bathroom where we could costumize our own leather jackets (see mine on the second pic, couldn't have a better leather jacket!), a guitar playing area, another bathroom filled with golden confetti, foam in a bathtub…you name it! On top of the building was the rooftop where we had drinks, snacks and a band was playing. A real fun night! <3
We stayed some extra time in Paris since we were already there and visited our favourite places – in the evening we hung by the river and at night we went to the best pizza place in the world! We found it on Klemens' birthday earlier this year when we walked around searching for a place to eat, it's called Luisa Maria on 12 Rue Monsieur le Prince, don't forget to visit, so yummy!
Now we are back in Berlin, we were supposed to fly down to Kos today but had some trouble with the tickets, so we go tomorrow morning instead, which is ok! Right after Kos I fly to Sweden with my sister for our cousins wedding party and to visit our friends baby finally so I'm very excited! <3
Have a wonderful rest of the day!
Lots of love xx Mikuta