Hello loves! It's time for the big festival post, this year we were invited by Revolve to LA and Palm Springs to celebrate the week together. It's our second time at the festival but first time with Revolve, so we were very excited to see how it was and to hang out with all the amazing people from all over the world again.
I thought we'd see what we were up to and what I was wearing during that time – let's go!
♥
I kicked of the pre-festival with this cute Spell & the Gypsy top and denim shorts in LA where we we staying for the first two days.
We were all staying at the Dream hotel in Hollywood where we got our clothes for the festival, I love the colour combination, specially the yellow dress which is a colour i normally don't wear but love, you'll see further down how it turned out! At night we met up at the roof terrace to get to know everyone and cheer with cocktails!
Next morning we had a Majorelle brunch with girls only, I wore this cute Portia dress which matched very well to the plates.
In the evening we went to the Revolve Social Club rooftop to for a pre-festival party and to celebrate Alessandra Ambrosios birthday, so clearly we wore her brand Ale by Alessandra during the night, find my dress here ;)
Loved the view from our hotel room, a dream!
The day after we packed our stuff together and drove with the car to a very hot Palm Springs.
Arrived to Hotel Revolve which took place at the V Hotel.
It was so hot so I put on my knitted tank top by Ale by Alessandra and GRLFRND shorts and walked around the area until it was time for the first party at the hotel.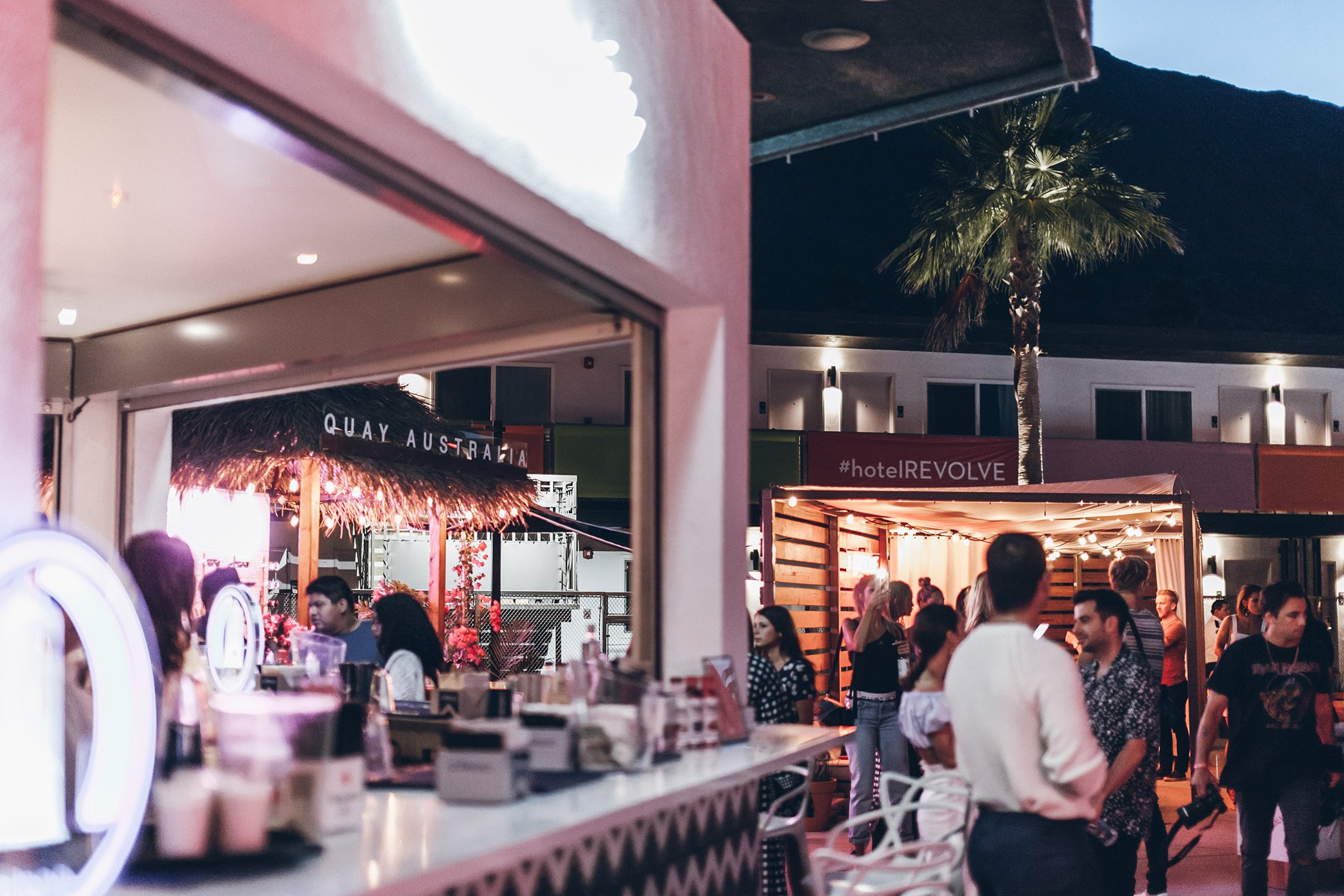 Coziness with drinks, some food and Sara! ♥
Revolve spoiled us with so many products in our room, lots and lots of suncream and hats, thank you, it was very much needed :)
The next day we had a House of Harlow 1960 brunch where I wore this dotted dress and matched Belén and Xenia from top to toe!
Hiding in the shade and eating ice cold Acaii bowls in little coconuts.
Went into the desert to shoot this blue Lovers + Friends dress which is one of my absolute favourite pieces, been wearing it so much since, it's just the perfect little summer dress.
In the afternoon it was time to head to the Resolve Festival in Palm Springs where Snoop Dog, Chance the rapper, Asap rocky and many more performed, there was a carousel, pools, pizzas, more acaii bowls and much much more.
I wore this Tularosa top and Grlfrnd A-framed skirt for the day and the hair in a half bun but I changed my hair several times during the day as you can see on the photos, ended up with the hair down and left it there :P
In the end it was time to head to the BIG festival to be there before the sun went down, it was so nice to be back again, the whole energy of this place is amazing! We took the obligatory photos in front of the wheel which isn't that easy, there are so many people passing by all the time, imagine that over 100.000 people are there! I wore this flowy Zimmermann from FWRD and Chloe Rylee boots.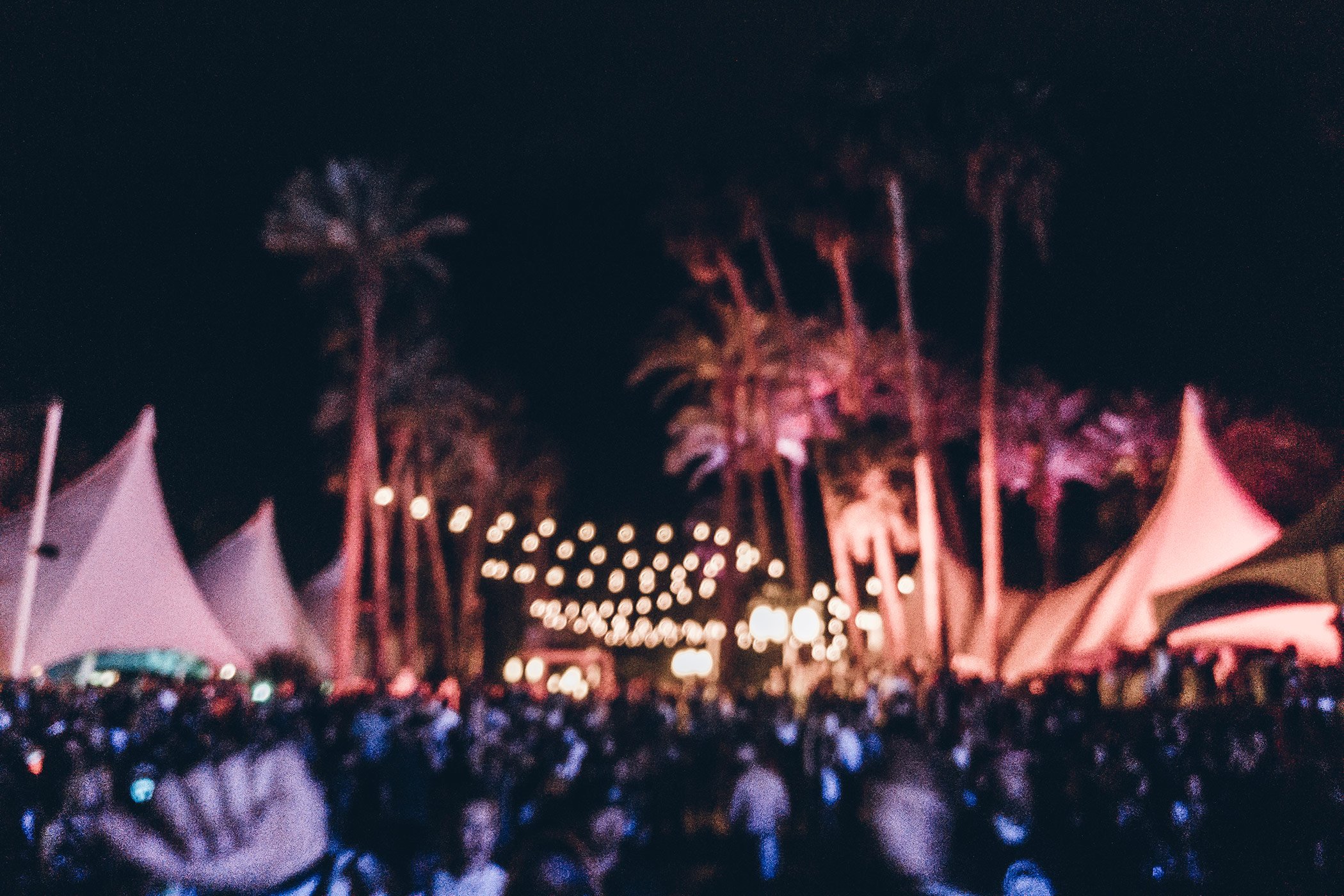 Ready for party with Emelie & Xenia!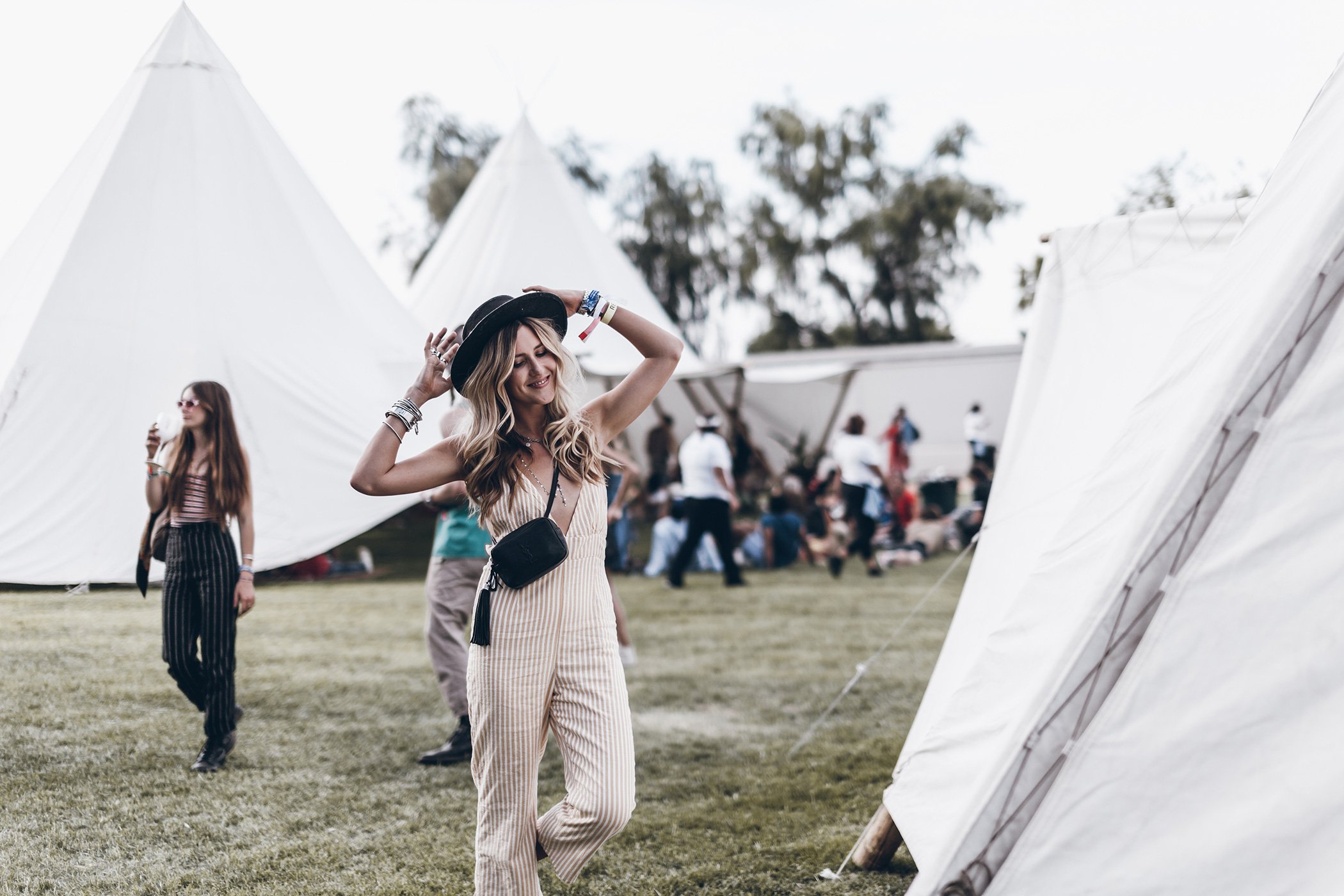 The morning after it was time again, we got ready and went to the Revolve Festival one more time where I wore this yellow and striped jumpsuit from Privacy Please. Absolute love jumpsuits, so comfortable and fun!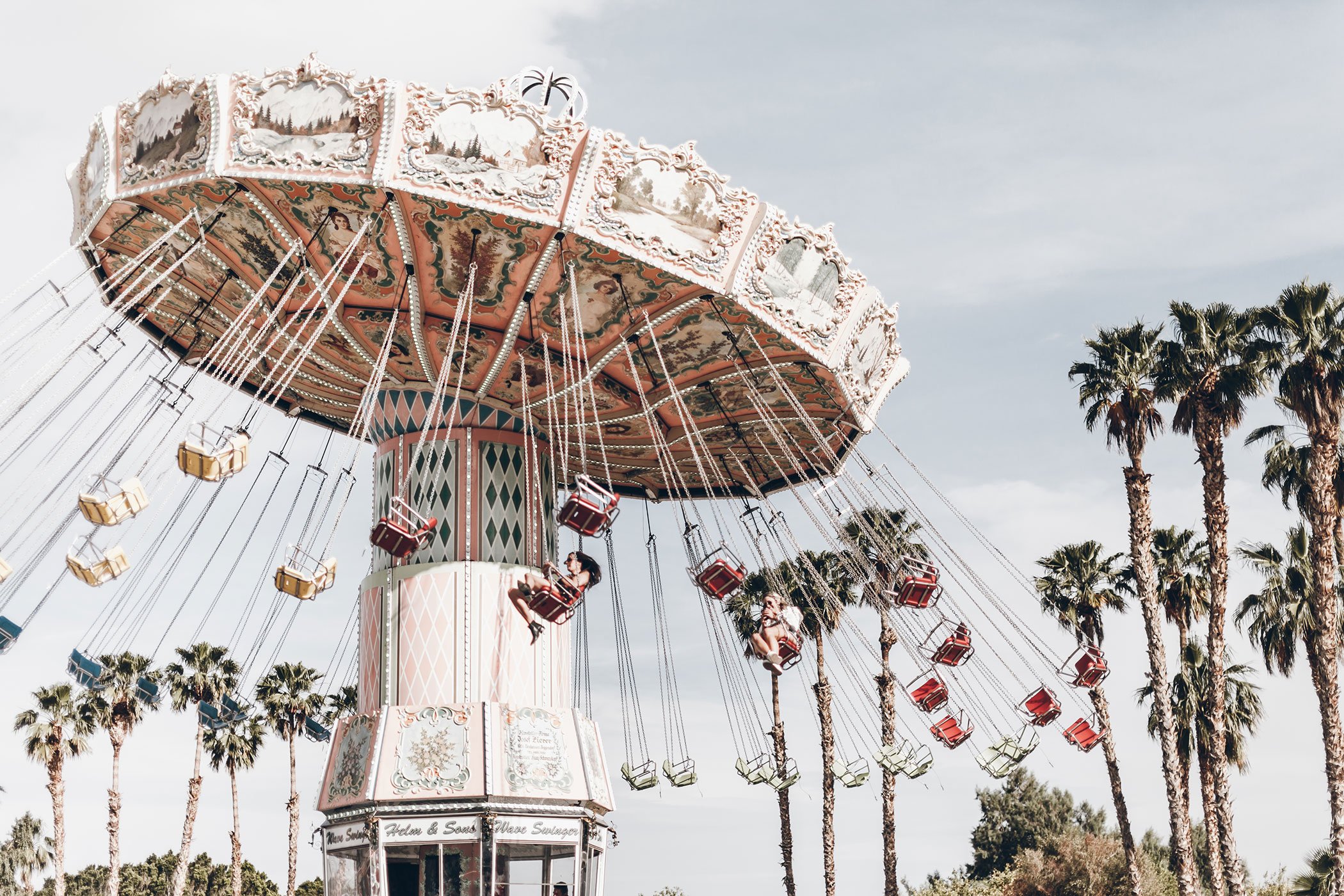 In-n-out parked their truck and served hamburgers and fries for everyone hungry!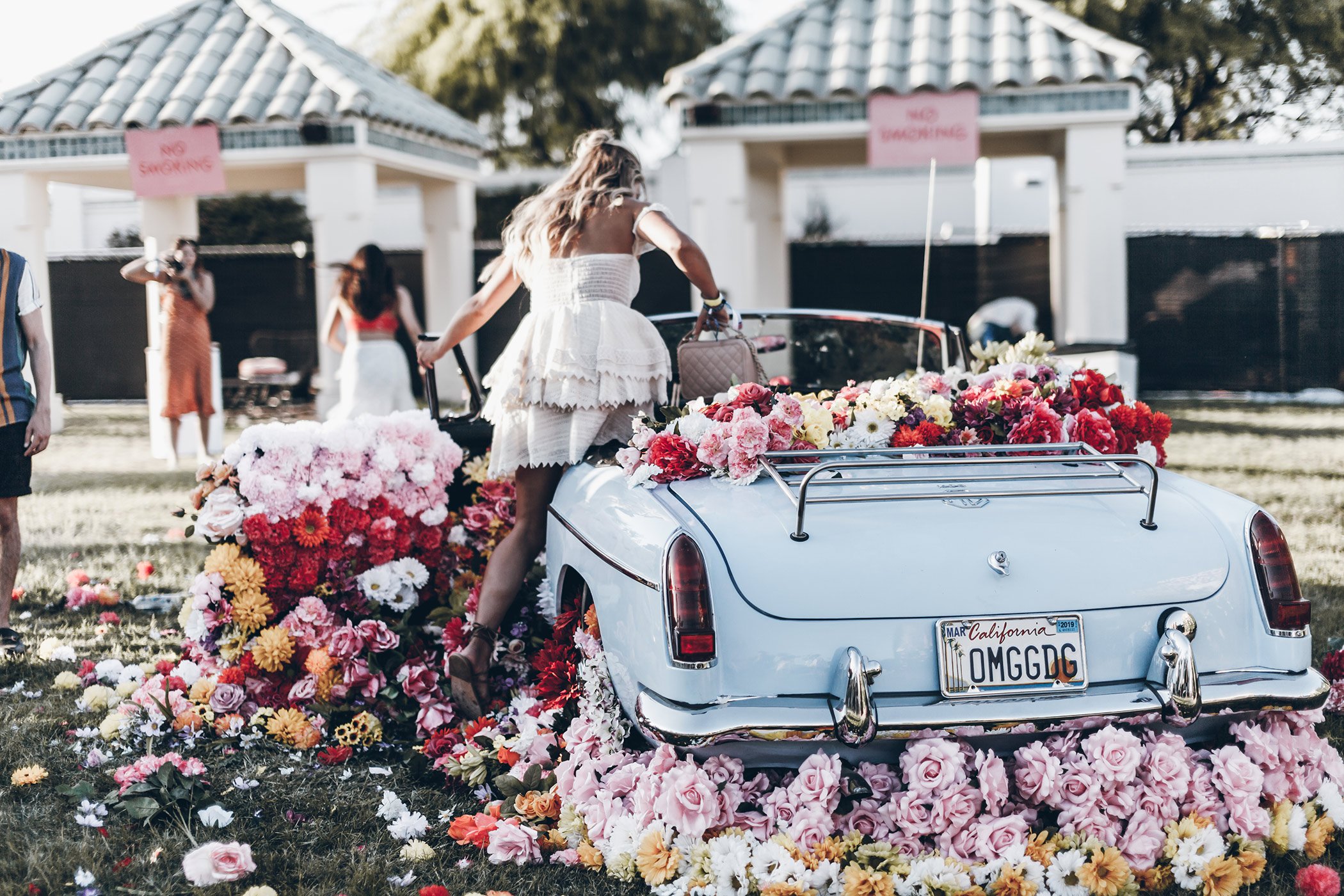 Back to the valley and changed to the cutest House of Harlow 1960 dress to see Beyonce who was absolutely amazing, Jay-Z came on stage too and best of all – Destiny's Child! What a great night!
The night after I wore the yellow Lovers + Friends dress with glitter sneakers, perfectly comfortable for a festival and to see Eminem who was performing on the main stage! So many childhood memories and nostalgia this year!
More pics of this yellow dress, love the wide sleeves and the open back, can't wait to wear it again this summer.
Those days were completely crazy with a full schedule, parties and events all the time, so many amazing artists. It was a great lineup with such big headliners, I'm really happy to have seen them.
 I loved to hang out with everyone, all the inspiring people, get to know so many new faces as well, attended the festival again and to experience this wonderful place! Thank you so much Revolve for this time, unforgettable ♥
Find most of my looks under this link!
Get the looks:


In friendly collaboration with Revolve.