ANZEIGE / ADVERTISEMENT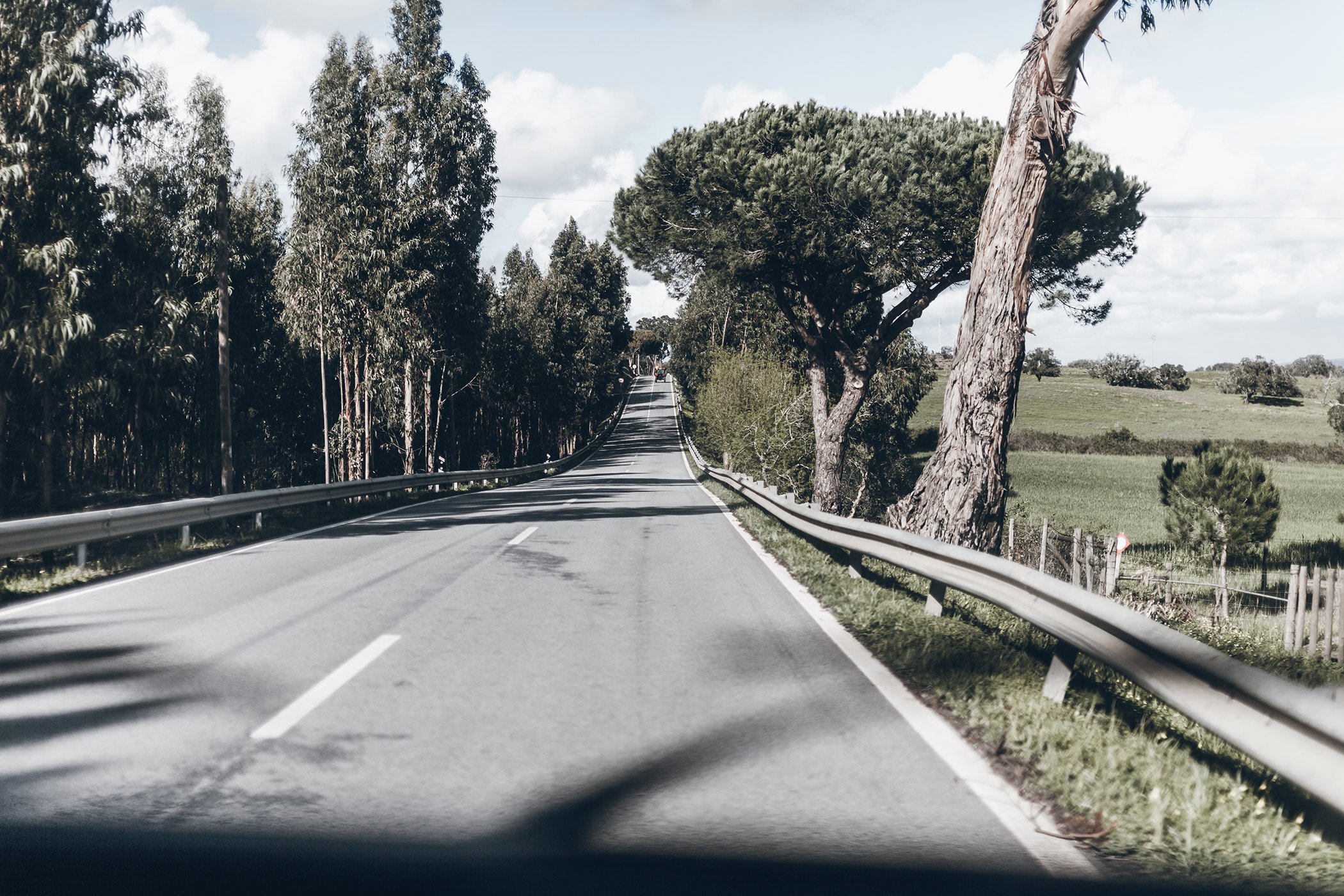 I love accessories and wear lots of them, specially on my arms. My favourite is silver and steel and I like to mix pieces that are delicate and rough. One of my favourite accessory is my Chrono Silver Steel watch from Kapten & Son, it's big, in silver colour and first perfectly on my left wrist complementing the rest of my jewellery. I've been wearing watches from Kapten & Son for years and changed back and forth with different models, but since I got this Chrono one I didn't take it off, except when I sleep. It was love at first sight!
The watch comes with me everywhere I go, it's on all my adventures and I thought I'd bring you along our road trip on the coast of Portugal in this post. We rented a van in Faro and drove up to Lisbon, it took us 7 days and despite the rain storm we unluckily had it was one of the cosiest trip we had. Klemens and I were living in the van for the whole time, we free camped and stayed in camping places and it was a struggle to fit with all our bags and we kind of lived above each other. When it was sunny we were out watching the beautiful landscape and when it was raining we turned on candles and had cosy time reading books, working on photos and cooked dinner in our small little camper kitchen.
On a trip like this time doesn't count, but as I mentioned my watch is not only for checking the time it's also one of my ultimate accessories so I kept it on. The Chrono watches are unisex and comes in only one size, 40 mm, there are different colours and with different wristbands, I have the silver steel wristband but they also have in black, there are woven and leather wristbands too. Mine with Silver wristband is made of stainless nickel free steel with a butterfly lock which holds very well, with scratch resistant sapphire dome glass and quartz movement by the Swiss company Ronda. And compared to the other watches from Kapten & Son, the Chrono watches have a calendar indication which comes very helpful in my life, where dates are more important than weekdays :)
Our road trip was just one of many more to come and I'm excited for more trips together, my Chrono and I!
Lots of love xx Mikuta
In collaboration with Kapten & Son.