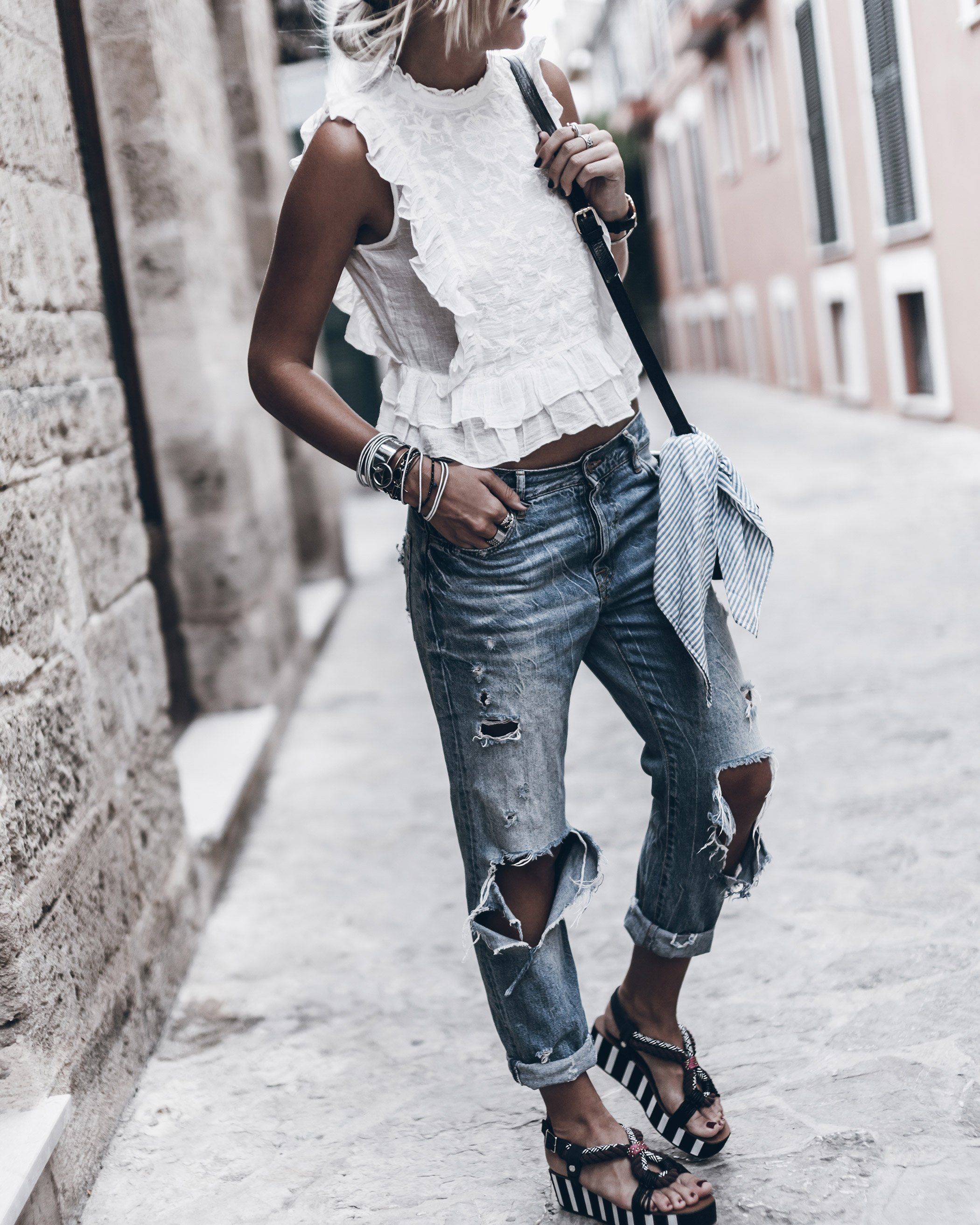 Top – Zara / Jeans – Bershka / Sandals – Bimba y Lola / Sunnies – Céline
Hello loves! I hope you're all enjoying the weekend! I am still in Mallorca enjoying sun, family, friends and beach! Our friends left two days ago and we had so much fun, spending every day on the beach, party, food, music, cocktails… yeah everything you do on a holiday together! Now we are here until Wednesday, then we go back to Berlin and on Saturday we go to Venice, after to Mykonos and then we come back here again, but will stay some days in Berlin in between. We also have lots of fun projects going on at the moment, so this month is very exciting!
Anyways, todays post is about todays look! Today was the first day it wasn't as sunny here in Palma so I took the moment to wear my jeans, I've been missing wearing jeans so badly this summer, it is just way too warm! I paired it with a cute ruffle top from Zara, my new Bimba y Lola sandals I found on sales and my new Celine sunnies! I love them! I was trying them for so long now but couldn't make up my mind, but yesterday when I went shopping with my mum she helped convince me :P I'm very happy, love them and happy to buy myself a little present :)
Now we are getting ready to later go out and meet up with friends in the city! I wish you all an amazing Saturday!
xx Mikuta