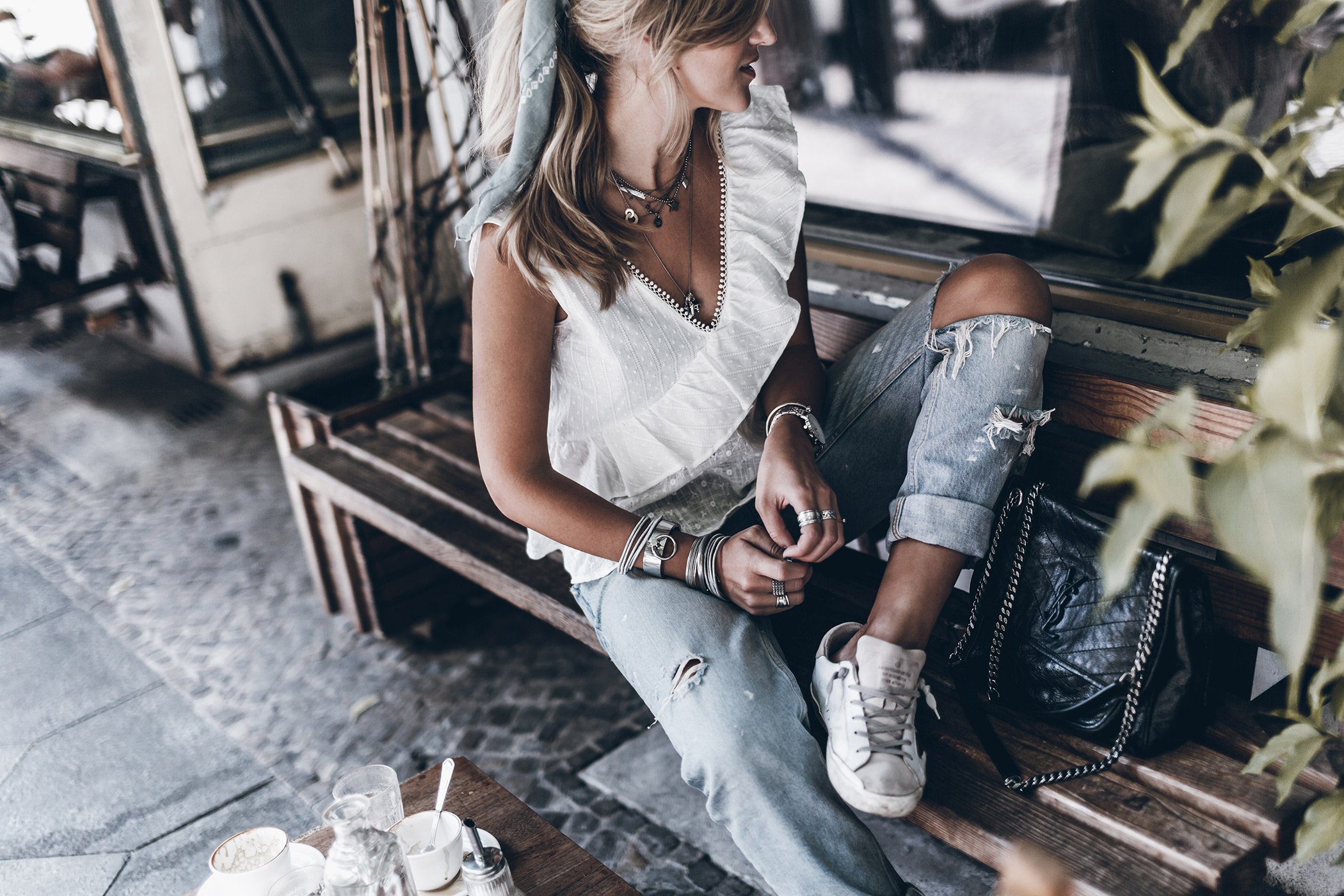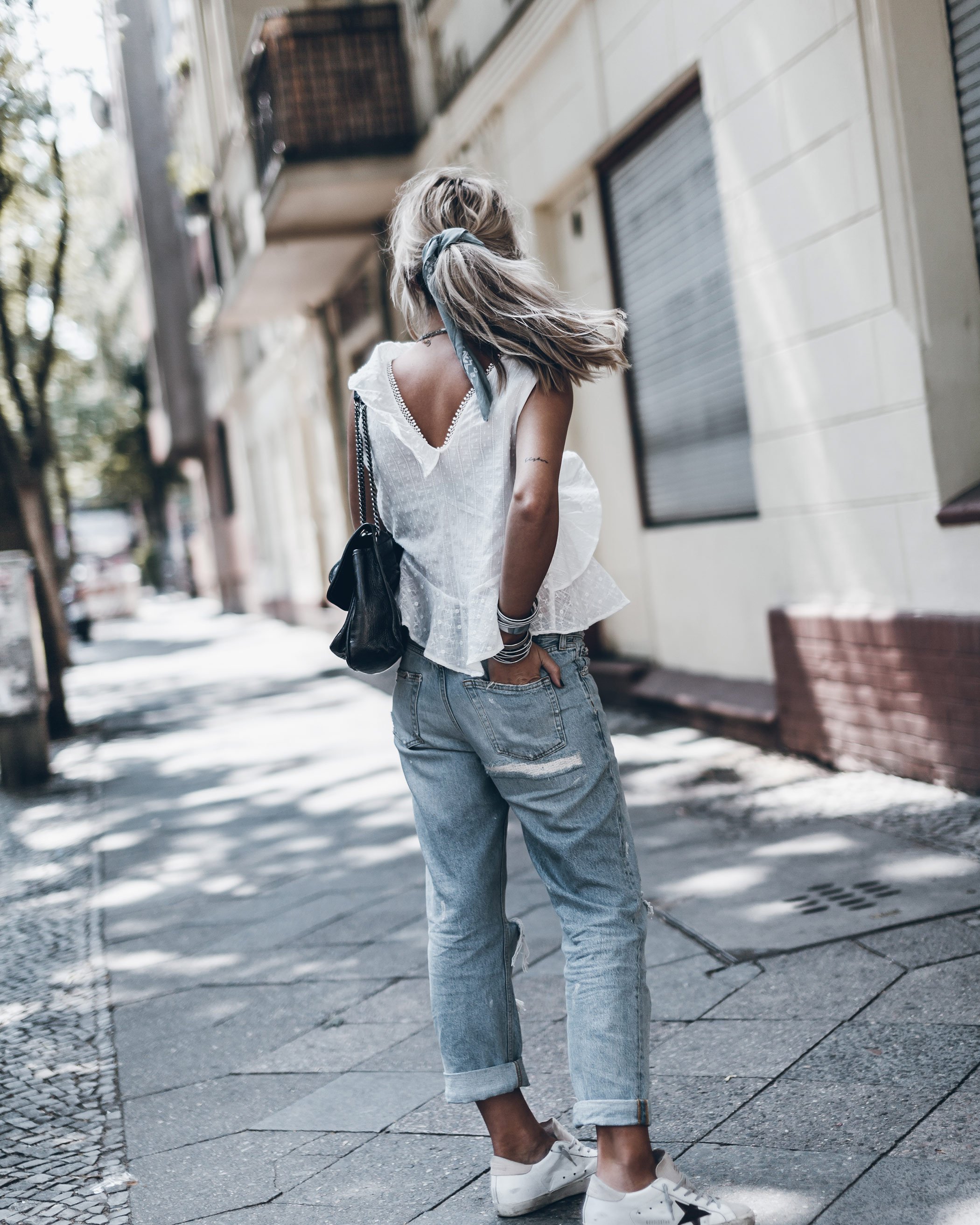 It's Monday again, happy new week! Weekend was great, lots of football games, friends and pizzas – just the way it should be during world cup! We have also been looking at apartments the last days, we're not in a hurry to find something new but want to keep our eyes open in case we find something we love, also it's fun to check out flats, dream away, get inspired and to plan all the interior little by little.
Since the temperatures dropped drastically the last days it was finally time for long jeans, yuhu! Been missing my favourite boyfriend jeans lately, it's been all about dresses and shorts for a long time already. I paired the pants with a cute asymmetrical ruffle top from Zara, Golden goose sneakers and a tie around the hair yesterday while running around the city, stopped by Nathanja und Heinrich for coffees (and ice) and took some pictures. Love to be back in Berlin and get to go to my favourite places again!
Oh and I wanted to show you my new necklace Klemens and I got as a gift from Thomas Sabo, actually we got one necklace each with different pendants but since Klemens is not so into wearing jewellery I took them all for myself. I chose my favourite pendants and ended up mixing the J and the K together with a colourful parrot and a skull, love them so much!
Have a great beginning of the week!
Lots of love xx Mikuta
Top – Zara / Shoes – Golden Goose / Bag – Saint Laurent / Scarf – Pull & Bear