Post contains adlinks*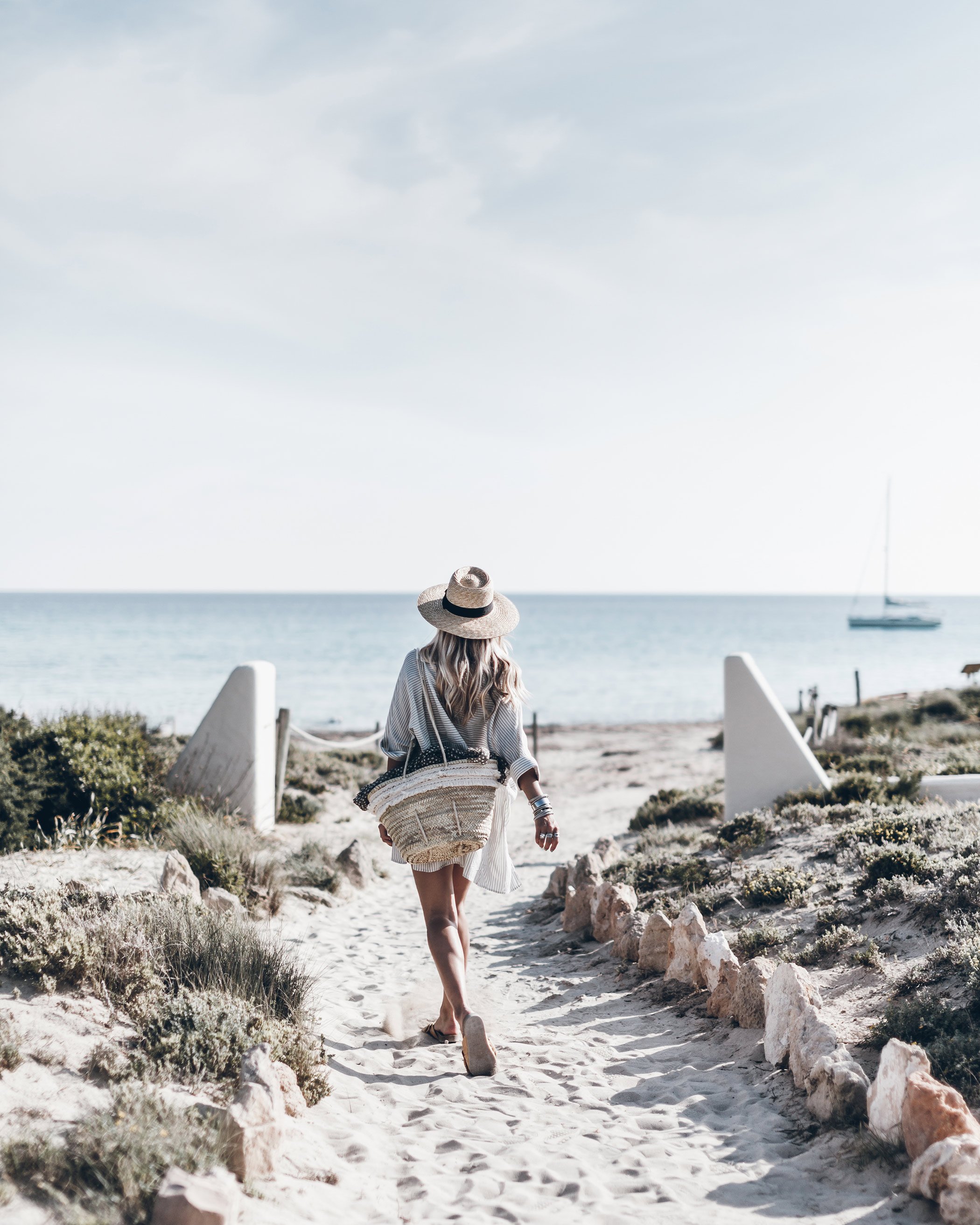 Hello loves! Here are some pics from a beach day in Formentera, we were just on our way down to a chiringuito for a drink and snapped some pictures on the way. Miss those island days when we just went around from beach to beach, chiringuito to chiringuito and of course shooting after shooting :) Our trip was so great, it was so easy and nice and our inspiration was on top the whole time, love those content trips when everything just goes in a flow!
This is one of my favourite dresses at the moment, been wearing it so much lately, it's just so simple and easy to wear when it's warm. Unfortunately it's sold out, been searching the whole site of Zara and can't find it, but found some similar ones here and here (absolutely love the last one). Some other alternatives I link below!
Lots of love xx Mikuta
Shirt dress – Zara / Bag – Sézane / Shoes – Stradivarius