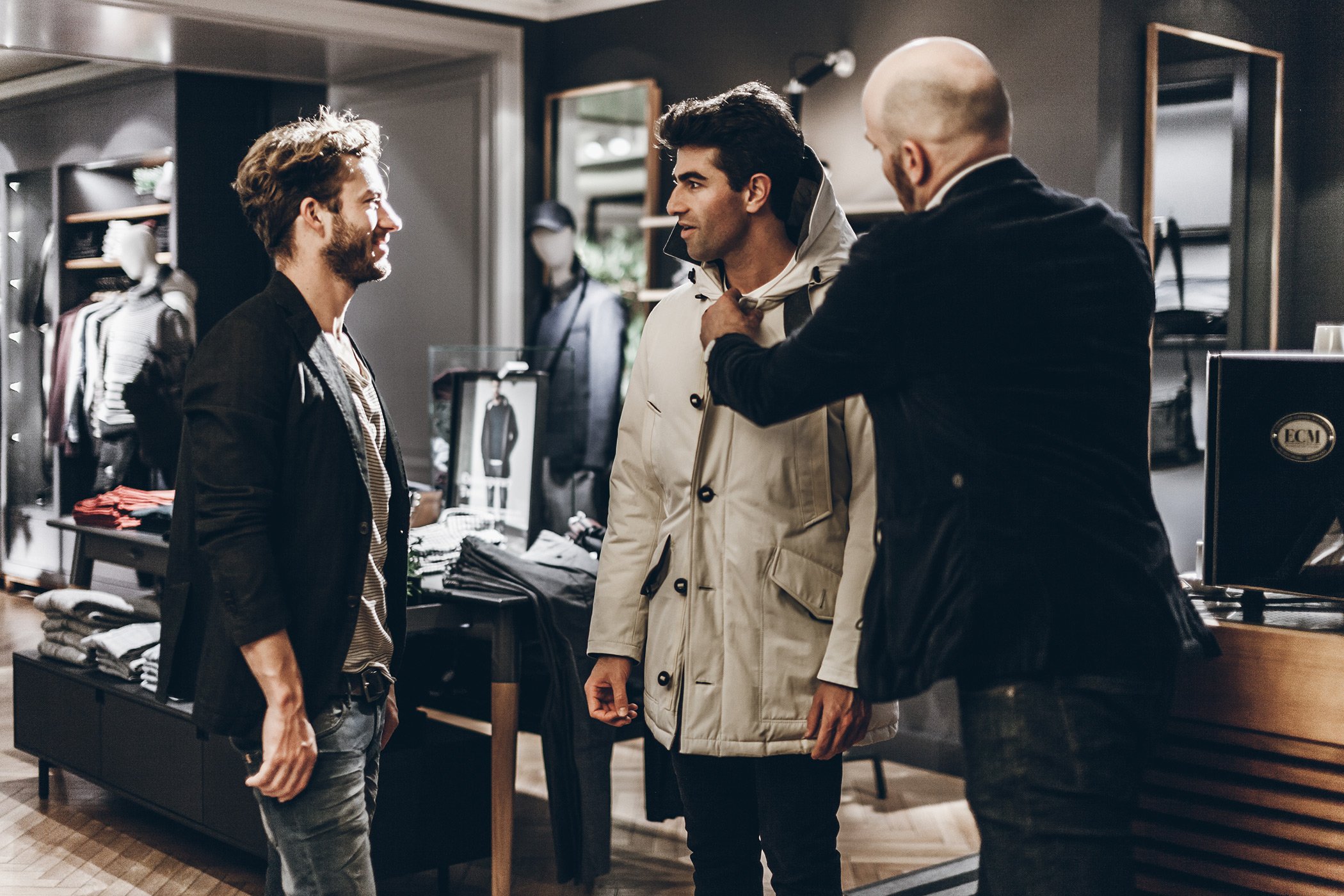 Hello guys! Some time ago we did a little giveaway together with Marc O'Polo where people could sign up for their membership and some lucky ones would win a voucher of 750€ to shop for at the Marc O'Polo store together with us! We were really excited for this event, first to meet the winners and help them choose their looks, but also because both Klemens and I wear Marc O'Polo a lot and we love their quality and timeless designs, so this was a fun project to work on.
So last week the shopping night took place in on of their stores in Berlin where we spent the evening together with the shoppers, their friends and the lovely people working in the store. We had drinks, snacks and lots of fun helping them selecting clothes, shoes and accessories.
Klemens and I were also wearing Marc O'Polo clothes during the event. I wore blue boyfriend jeans, a white t-shirt with letters and this beautiful checked blazer which I love. Klemens went quite similar as me, but instead of a checked blazer he wore a black/grey cotton blazer, a striped t-shirt and blue Vidar jeans. Great blazers which can be used often in different looks. Other favourite pieces are this olive coat which I already have, and this blue alpaca-silk-mohair knit.
After some hours of fun and getting to know each other we ended the night with happy faces and lots of shopping bags!
xx Mikuta + Klemens