– Anzeigen / ad – Brands mentioned –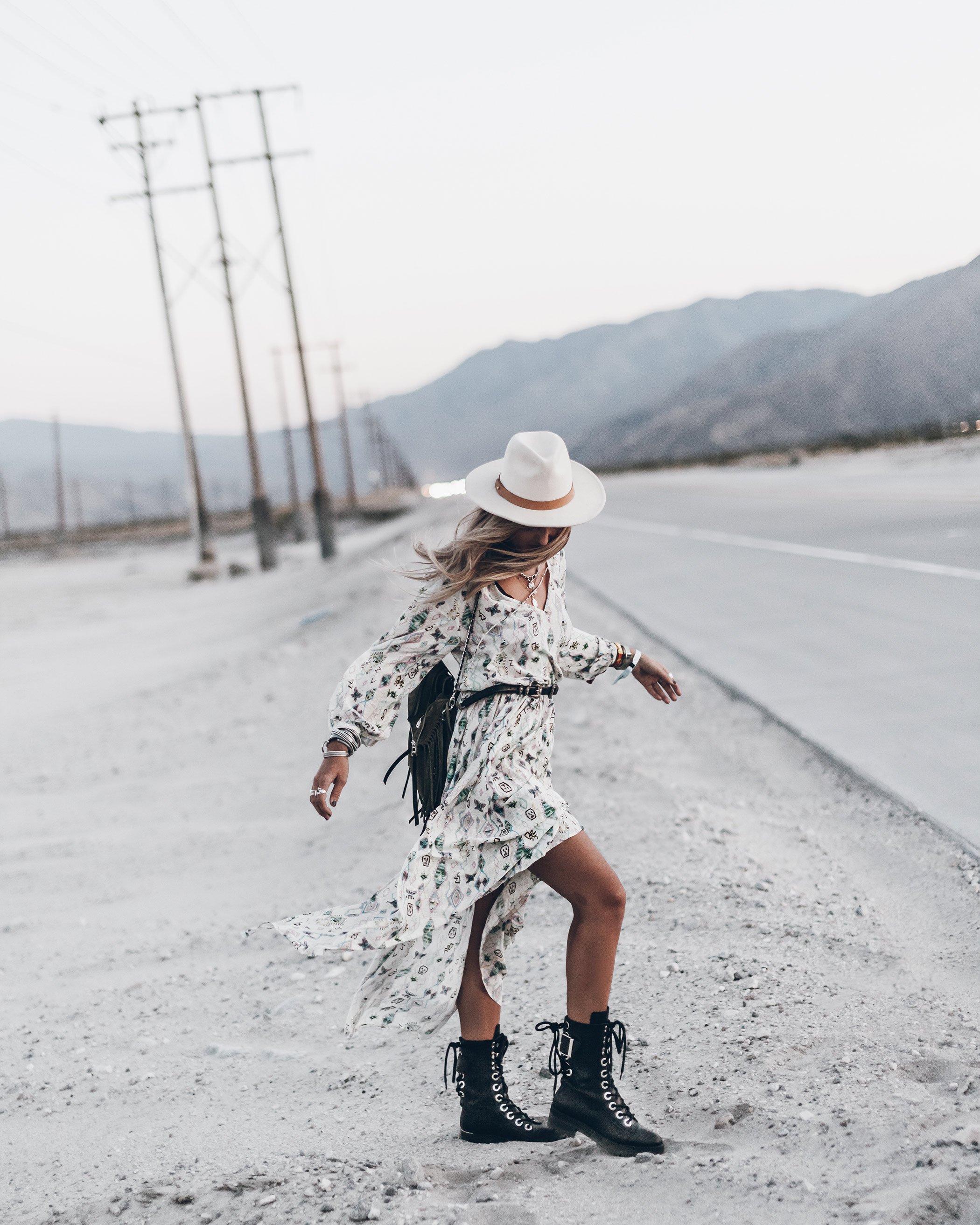 Hello loves! Here are some more pictures from Palm Springs and this beautiful dress from Zadig et Voltaire. As I wrote on previous posts it was incredibly windy those days and the sand hit hard like little stones but this location is just so beautiful so we had to shoot anyways! Palm Springs and the landscape around is so incredible with the mountains, the desert and all the windmills everywhere and of course all the little houses and palms.
I've been wearing this long dress a lot lately, I'm really into long dresses at the moment because it's so comfortable to wear, it also looks very chill and laidback without much effort, a belt around the waist or just leave it hanging. I need a slit though, to show a bit of legs ;) This dress is from Zadig et Voltaires summer festival collection and has the most beautiful Kilim pattern and little skulls, they have a slip dress version too but I love the long sleeves. I wore it with my fringe bag, also from Zadigs festival collection, which is the same as all my other favourite Zadig bags but bigger and with fringes, how cool?
To not let the hair fly around like crazy I put a hat on, it was the only way to make this work, haha, the hat even flew away – it might look chill on the photos but it was incredibly strong wind! I even have sand from Palm Springs in Berlin because when I unpacked the suitcase it was full of it :) A little memory from this year's Coachella weekend!
Lots of love xx Mikuta
Dress & bag – Zadig et Voltaire / Hat – Lack of Colours / Boots – The Kooples