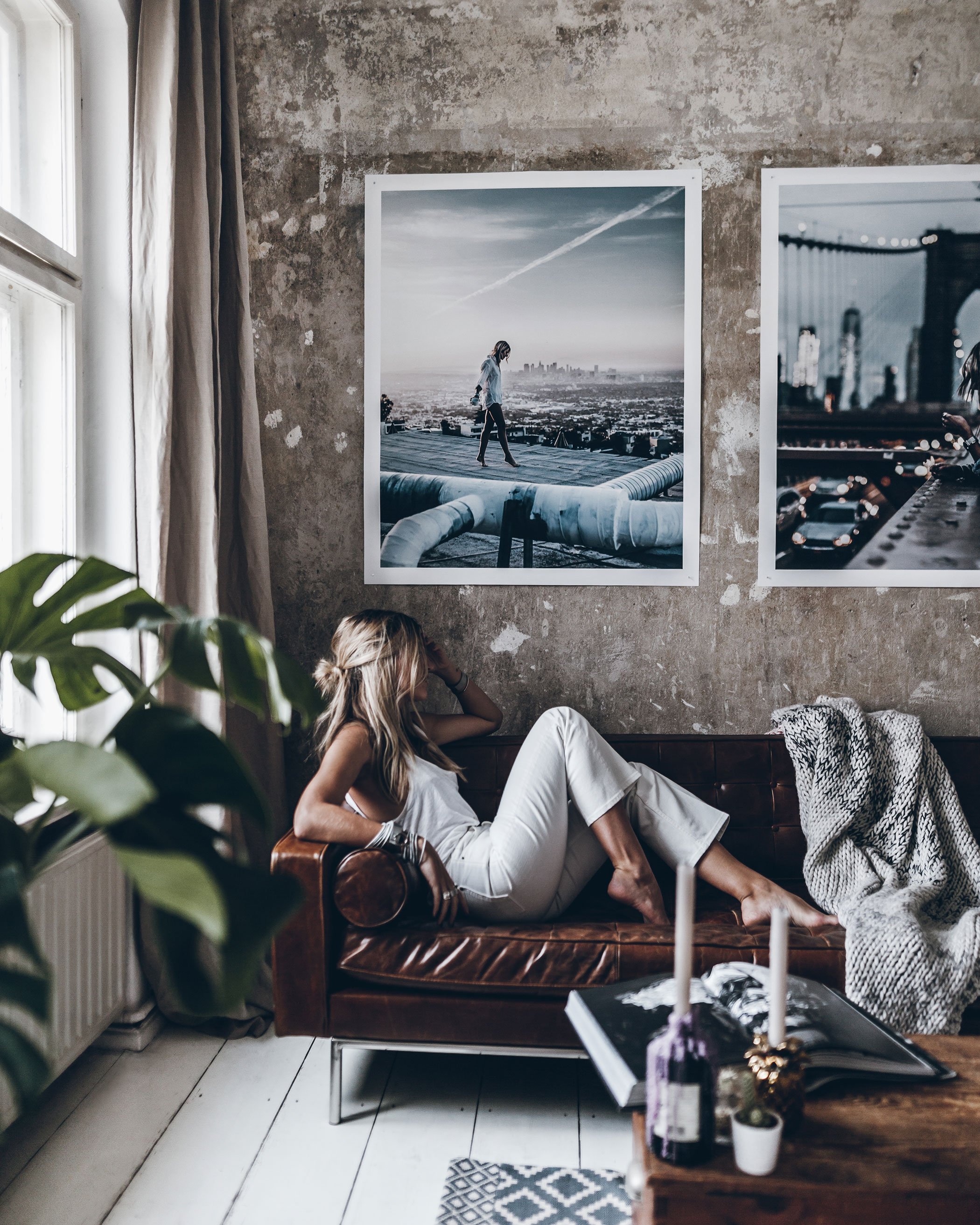 Hello again loves! We are finally done with our home-makeover and I love it! It's crazy how different it is from before, a completely different room. But I have to say we did quite a lot, the wall made a huge different and also the colours are so different. Much darker, but it's nice, I got quite tired of the all white home, now I can dress in all white instead and be in contrast to the room! ;)
The sofa arrived the other day and it's perfect, exactly what we wanted…or exactly what Klemens wanted actually. I was thinking of something maybe more comfortable while he wanted something more stylish… in the end we found this one which is quite soft and I put my knitted blanket and a pillow and we're on the same page!
Another piece that is new since our last interior post is the lamp which Klemens created and built last night. I love how simple it is and that the cable is yellow. Apart from that we also made some big prints of two of our photos, one from LA and one from New York, our favourite places and memories. The blue colours in the photos really work with the rug and the overall look of the room I think. We're thinking of making some more of these prints, what do you think? :)
Now I really have to hurry because friends are coming over for dinner in 5 minutes, time to start cooking and later enjoy the sofa all together!
Have an amazing evening loves! xx Mikuta
Jeans – & other stories / top – H&M
Sofa – Maison du Monde / Rug & little mirror – H&M Home  / Blanket – Marc O'Polo