In collaboration with The Kooples.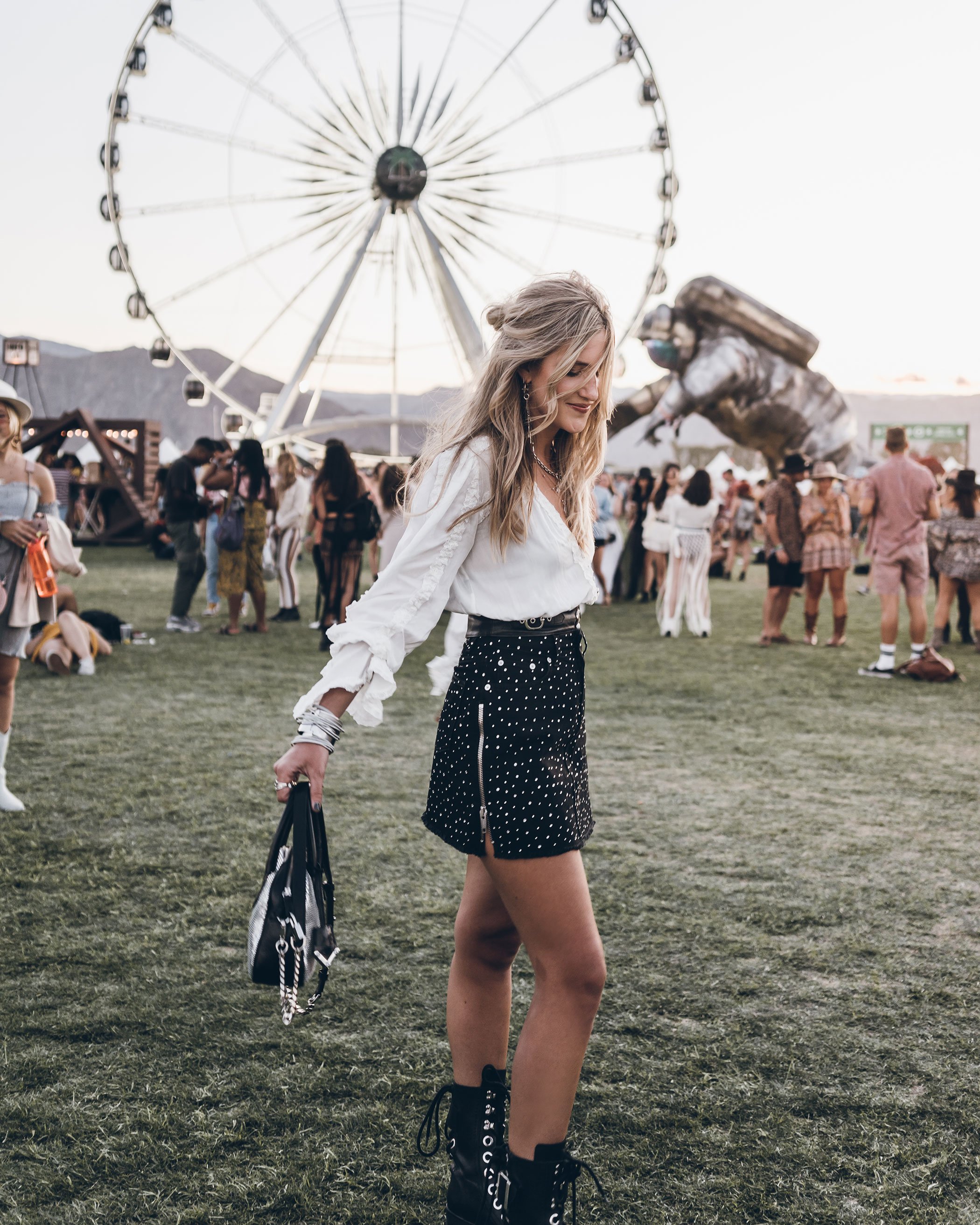 Hello loves and greetings from Coachella! Well, this was some days ago but I wanted to show you my festival outfit that I wore on Friday. First of all I want to apologise for the bad quality photos but we are not allowed to bring in our big camera to the festival, cameras with removable lenses are not welcome. Therefor we had to shoot this with our small camera, oh well!
I absolutely loved my festival look from The Kooples, the black denim skirt with rhinestones and zippers is one of my favourites, so pretty with all the details! Will definitely wear this skirt more often with t-shirts or knits! I wore the skirt with a white blouse with big sleeves and attached leather belt with buttons which is super cute and gave a nice balance with the rocky skirt. The boots you've already seen because I got them before Christmas and absolutely love them, I wore those with most outfits during the festival because they just fit with everything. And lastly I brought my stuff in this cute metallic bag from their Irina bag collection. I also wore it on the beach in LA, see blogpost here.
This was my first Coachella look and was perfect for the night, since it's located in the desert it gets very chilly in the evening so I threw over my leather jacket from The Kooples as well, unfortunately I didn't get any pictures with it because it got too dark!
Lots of love xx Mikuta
Find the pieces here: