– Anzeige/ad – Brands tagged – Contains adlinks –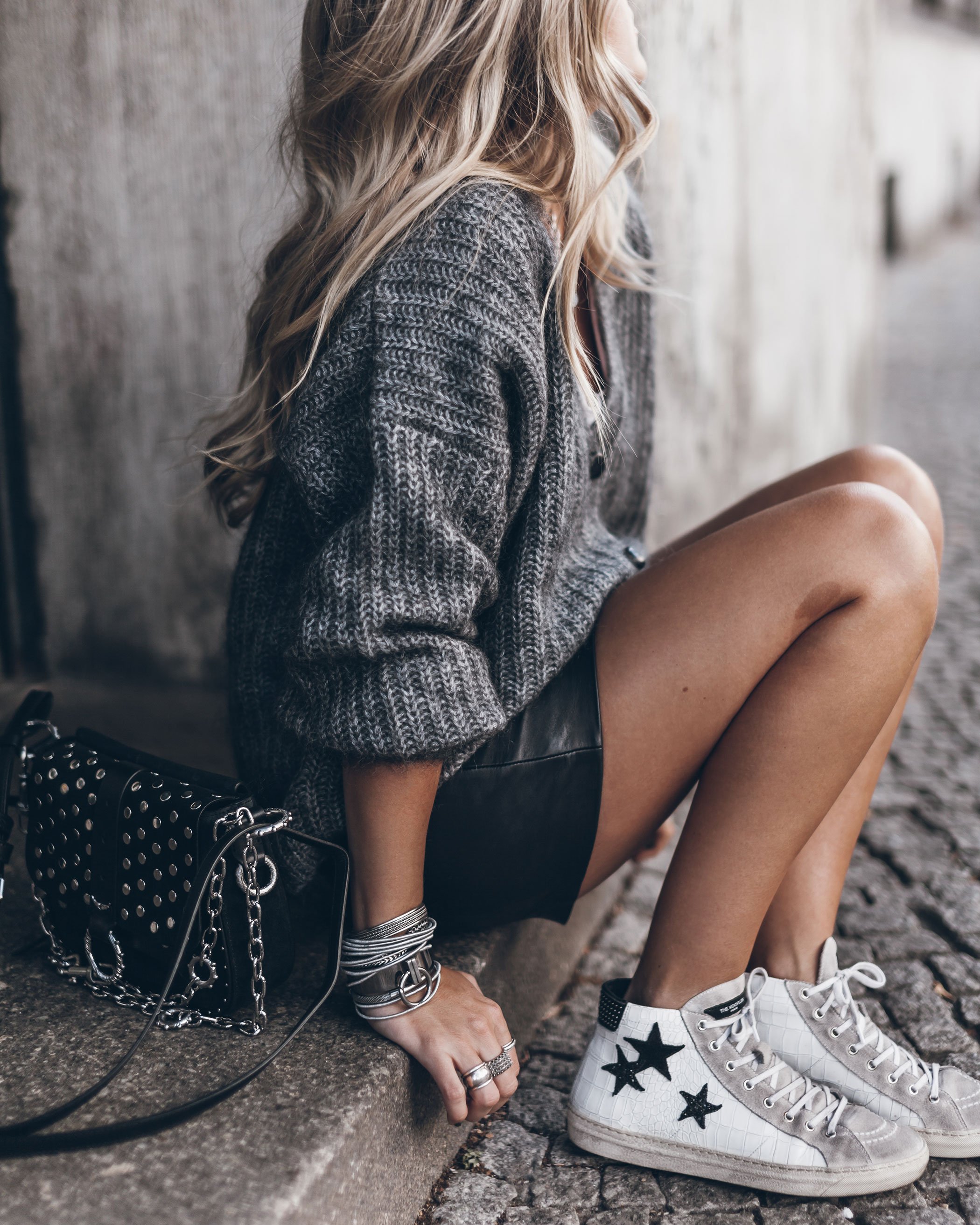 Hello loves and happy fall, I hope you've had an amazing summer! I feel like this summer passed by so fast, I hardly got any summer feelings, but I guess it's because we were working in the apartment so much and were inside a lot. It's okay though, I'm so excited about being back here in Berlin now after weeks of travelling with work and now we can finally get going again, it's also cozy with fall! I've missed sweaters and to dress up more, lately I've just been posting summer pics with bikinis so it's exciting to finally start wearing "normal" clothes again.
Here are some of my new fave fall pieces, all from France! Most of my favourite brands are from France, so this is what happens! So sad we won't make it to Paris fashion week this time, but since we lost so much time the last weeks we really have to finish our apartment asap because we have to move in one month! Anyways, Paris won't disappear and so won't fashion week!
This look consists of three of my favourite french brands, Sézane, The Kooples and Zadig et Voltaire! This cozy knit cardigan is from Sézane and I fell in love as soon as I saw it, the deep grey and chunky knit is just perfect and so cuddly, just be careful with the size, it already comes quite oversized! I wore it with this leather skirt, also from Sézane, but when it's colder I imagine this knit with some leather pants or black jeans and boots! The shoes are another new favourite from The Kooples, I actually tried to get these for months but they never had my size, then Klemens got a pair and I was so jealous…Now I got my own pair and I haven't taken them off since! I just love the stars and the suede mixed with the leather and they are so comfortable to walk in <3 The bag is from Zadig et Voltare from their amazing collab with Kate Moss, with all the silver studs, chunky chain and the perfect size, can it get any better?
That's all for today! We spent the whole day working in the apartment and feeling so exhausted now, we made a stories vlog which will come up on our IG soon ;)
Lots of love xx Mikuta
Cardigan & skirt – Sézane / Shoes – The Kooples / Bag – Zadig et Voltaire