– Anzeige/ad – Friendly collaboration with Kalklitir –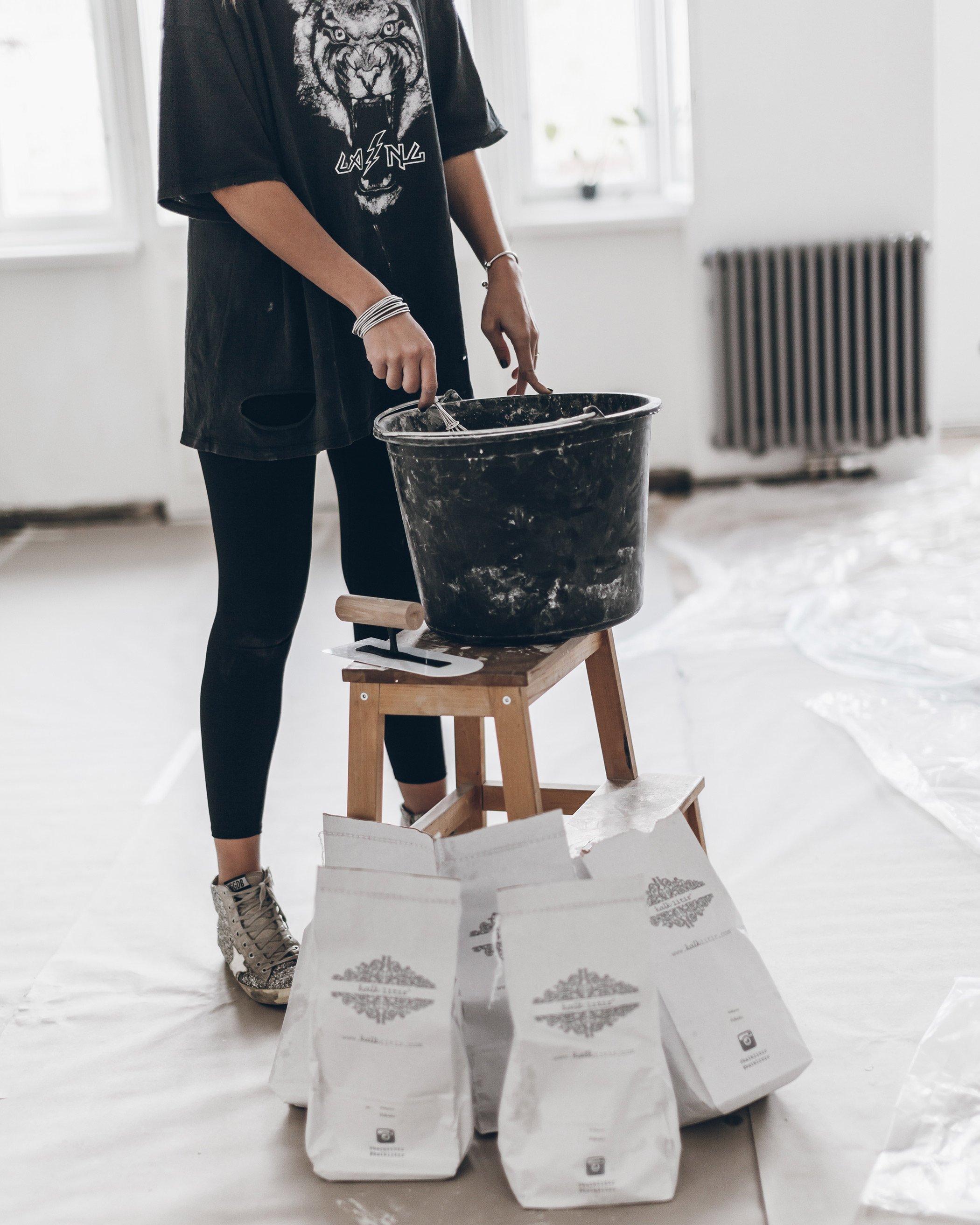 Hello again loves! I'm back here with some new updates from Casa Cozy, 2 more weeks until moving day and the last week we really hit it hard and managed to do so much! Of course we didn't forget to bring you along so we documented everything in photos and videos which I'll post these days :)
First off is the kitchen wall, maybe you remember from the last painting session that I mentioned we will paint the kitchen wall with a technique called Stucco. We used Kalklitir for this as well, but a color called Palladio. Klemens actually painted the sofa wall with Palladio as well, but with the normal brushing technique. Maybe you've already seen it on Instagram, I just realised we forgot to post it on the blog.
Anyways, with Stucco you need more powder than when you brush it on, because with Stucco you "paint" with a spatula instead of a brush, so the liquid needs to be much thicker. You need about 3 times as much powder for Stucco so you get the beautiful effect. As you can see we needed much more Kalklitir bags!
With stucco you need 0,8 litres of water for 1kg kalk powder, for the brushing you need 1,8litres of water for 1kg bag. Here I mixed it together for a long time to get rid of all the powder bubbles until the liquid was ready to put on the wall.
Here you see the spatula, this one we got from Kalklitir and its quite soft and very easy to use. I used a bigger one as well that we already had where I could scrape off the rest and just to be able to work with it easier, so that I recommend.
Here we go, putting the color on with the spatula! This is a bit more tricky than when you paint with a brush, I think its smart to practice a bit before so you get in the flow. Luckily I have been plastering lots of walls in Casa Cozy the last months so I had a bit of knowledge, but it's really not that hard and it's also a lot of fun!
This is not a quick project, it took me hours to finish this wall, but luckily you only need 1 layer. I didn't mind the time though, it's very relaxing and with some music in the background it's a fun project!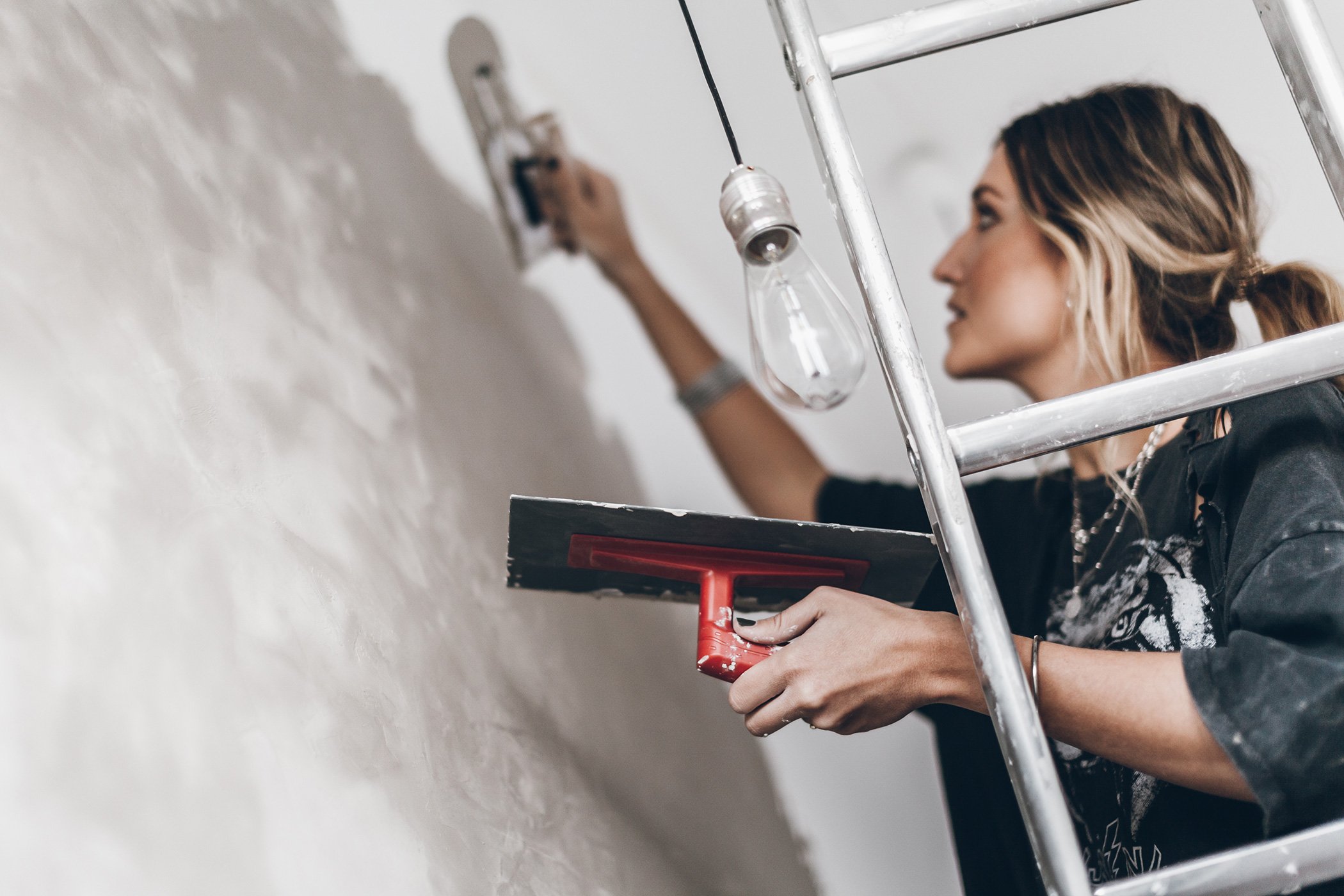 And here is the result! The Kalklitir Stucco needs much more time to dry since it is much thicker, it should dry for 3-5 days depending of the air, but it's totally worth it!
I love the effect, it's more like a "concrete" look with more effects and texture than with the brush paint we did on the other walls which I think fits perfectly in the kitchen to give a special and unique touch! We are super happy with the result, it really turned out beautiful and soon it's time to put up our wooden board, the kitchen tiles and of course the kitchen :) Now we have to decide which color we want on the tiles, we wanted to wait to see how the color of the wall would turn out until we decide the tiles to get it right!
Also, the discount code is back – you get 25% discount when buying minimum 1kg Kalkpaint at Kalklitir if you use the code "mikutas25" <3
Now time to continue!
Lots of love xx Mikuta