– Anzeige/ad – Post includes adlinks –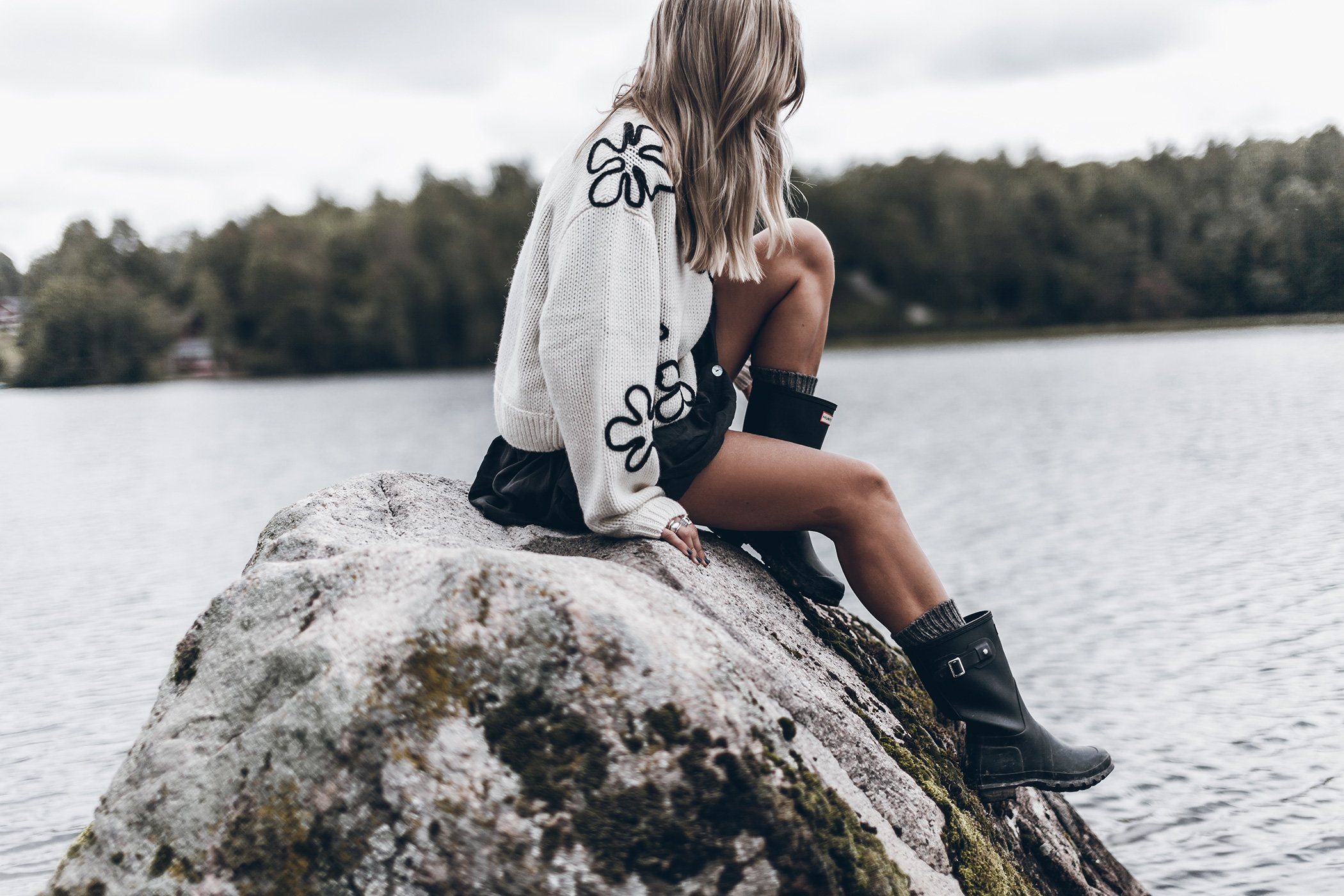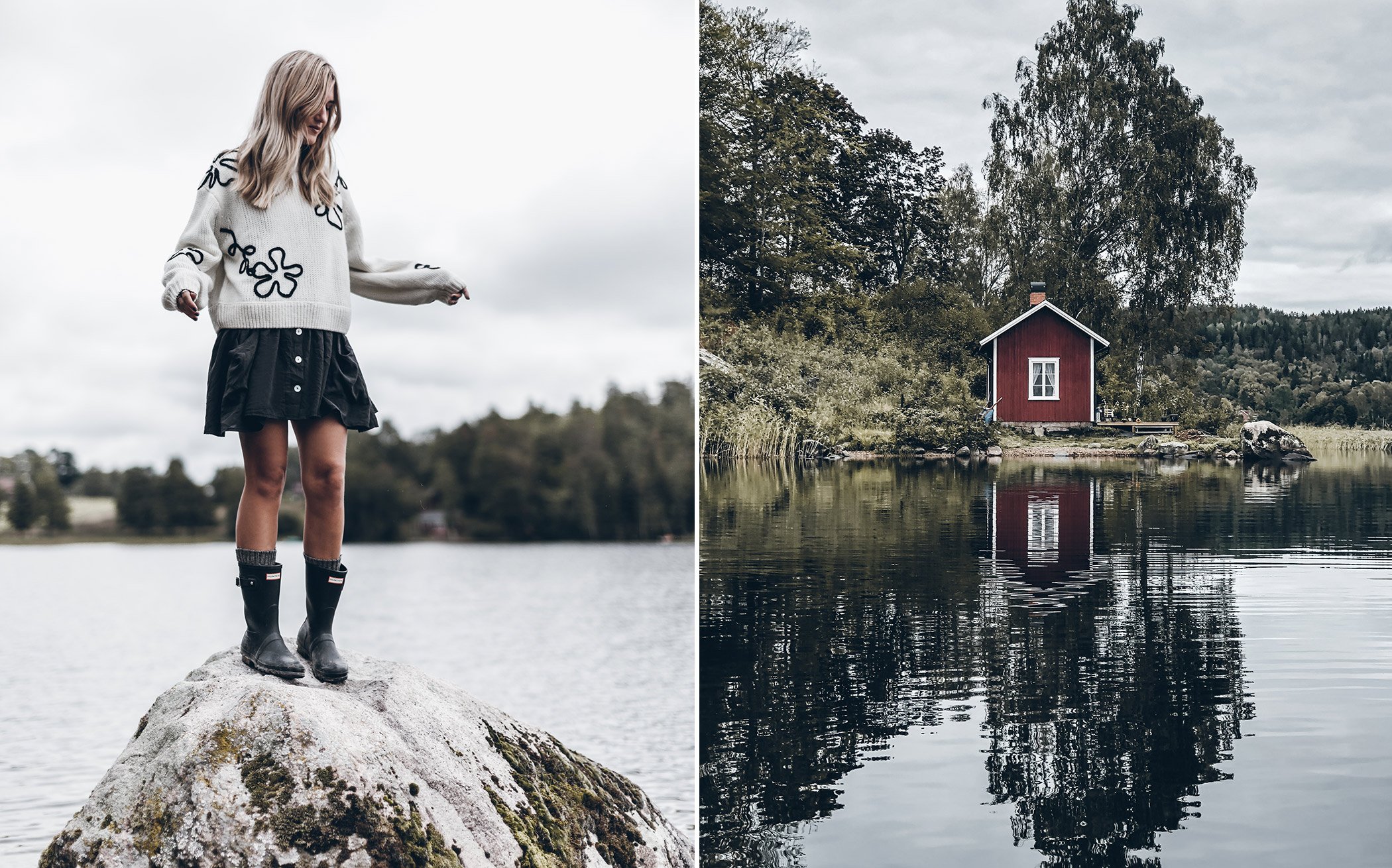 Hello from Sweden! Finally we made it, been so excited for this trip. I'm from Sweden but since I moved to Spain when I was nine years old I haven't experienced so much for the beautiful landscape up here in the north, so it's so exciting to be here now. Klemens has been more in Sweden than I have…kind of… he always came here on vacation with his family when he was younger, went camping, etc etc.
Yesterday evening we arrived here to Bengtsfors, we drove for twelve hours in total, starting in the north of Germany, took the boat over to Denmark, from there we took the bridge over to Sweden where we passed by Helsingborg (where I was born) to visit my childhood friend and her husband for lunch and later we drove all the way up here. We rented this little house on Airbnb, isn't it amazing? It's so small and cute and much more amazing than we expected. The surrounding is so beautiful with the lake and the privacy we have, today we haven't seen anyone, except a couple who passed by with their kayaks. The interior is absolutely perfect, will show you in later posts. Wahh this is a dream, love it so much!
Today we've been shooting the whole day, been super inspired and later we went out with the little paddle boat for a tour. Now we're about to cook some dinner and light up all the candles, there's no electricity or running water, but until now it has worked perfectly fine. Nice to chill!
Hope you've had a great Tuesday too! Lots of love xx Mikuta
Sweater – Other stories / Dress – Zara / Boots – Hunter