– In collaboration with Kapten & Son –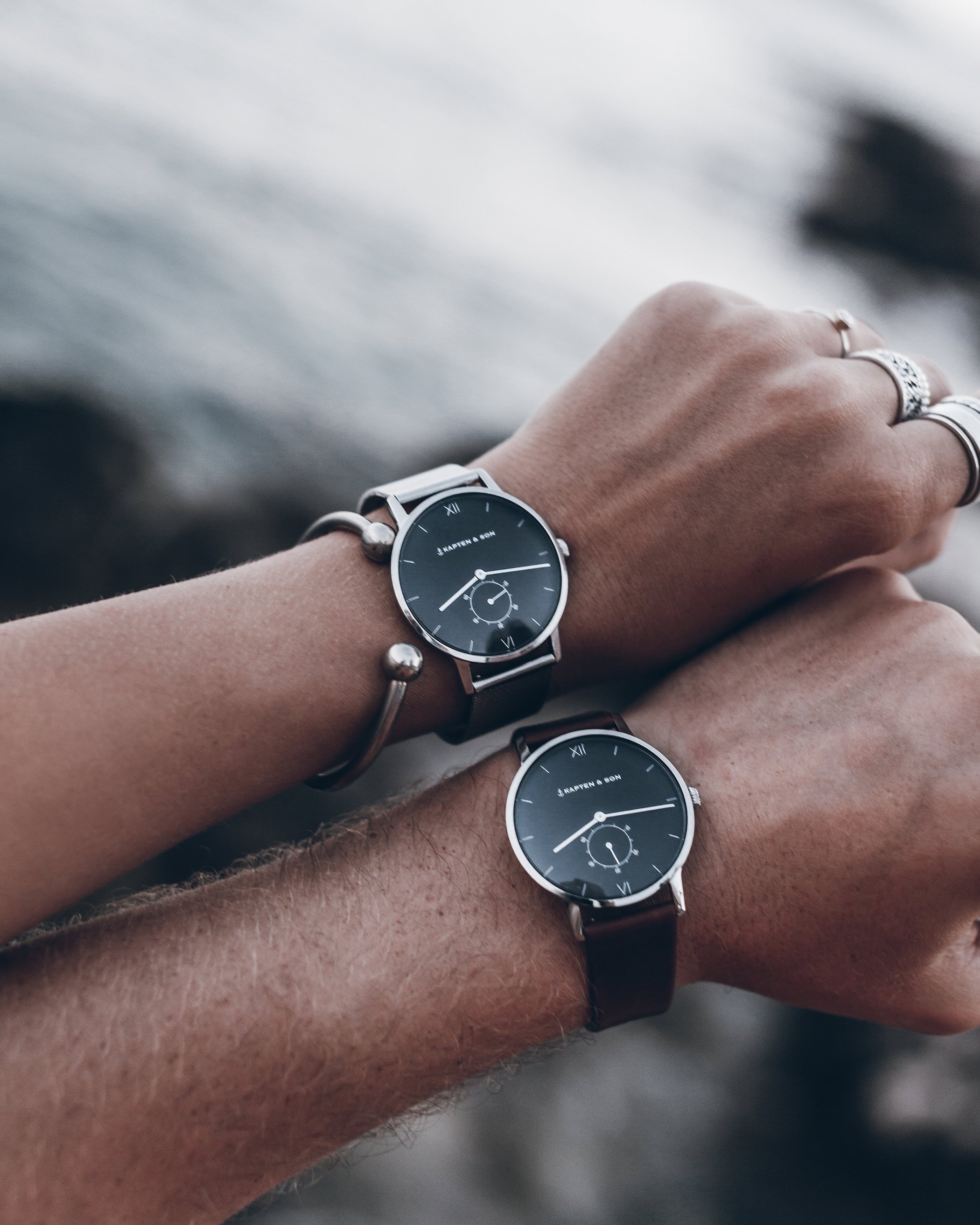 As you might know I've been wearing Kapten & Son for years, their quality is amazing, their designs are modern and cool and it's one of my favourite accessories to complement a look. I always find one that I love and stick to it, but as with everything it's always nice with a change, so now I switched to a new one.
Kapten & Son just released their new watches called the Heritage. It's a collection of modern and minimalist  watches with lots of elegance, they are all in silver (which I love) and come in either black or white watch faces, with black or brown leather straps or my favourite – silver mesh!
I got the Silver "black mesh", my previous watch was in white but I think black will be perfect for fall. Klemens got the Silver "black brown leather" which suits him the best since he always wears brown leather belts and mostly black clothes. The Heritage collection differs from their previous ones with convex glass and watch face, they have ultra hard K-1 premium glass and inside the watch face there is a small sweep hand showing the seconds.
As always Kapten & Son have very timeless pieces, they are simple but with a great attention to detail, my new Heritage watch is definitely my new daily accessory, complimenting my looks and following me on all my new adventures coming up!
Read more about the Heritage collection here.
Lots of love xx Mikuta