– Anzeige/ad – Post contains adlinks –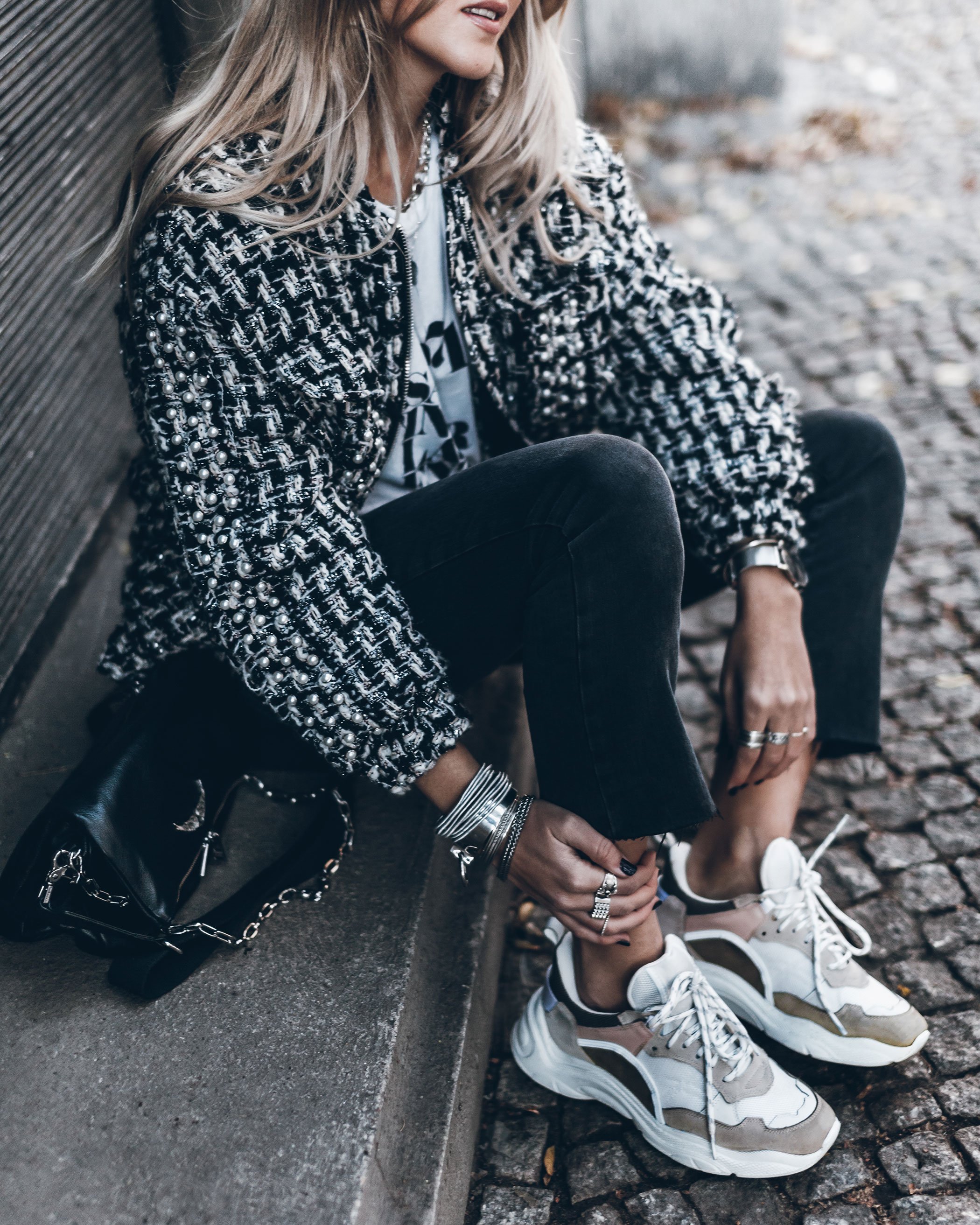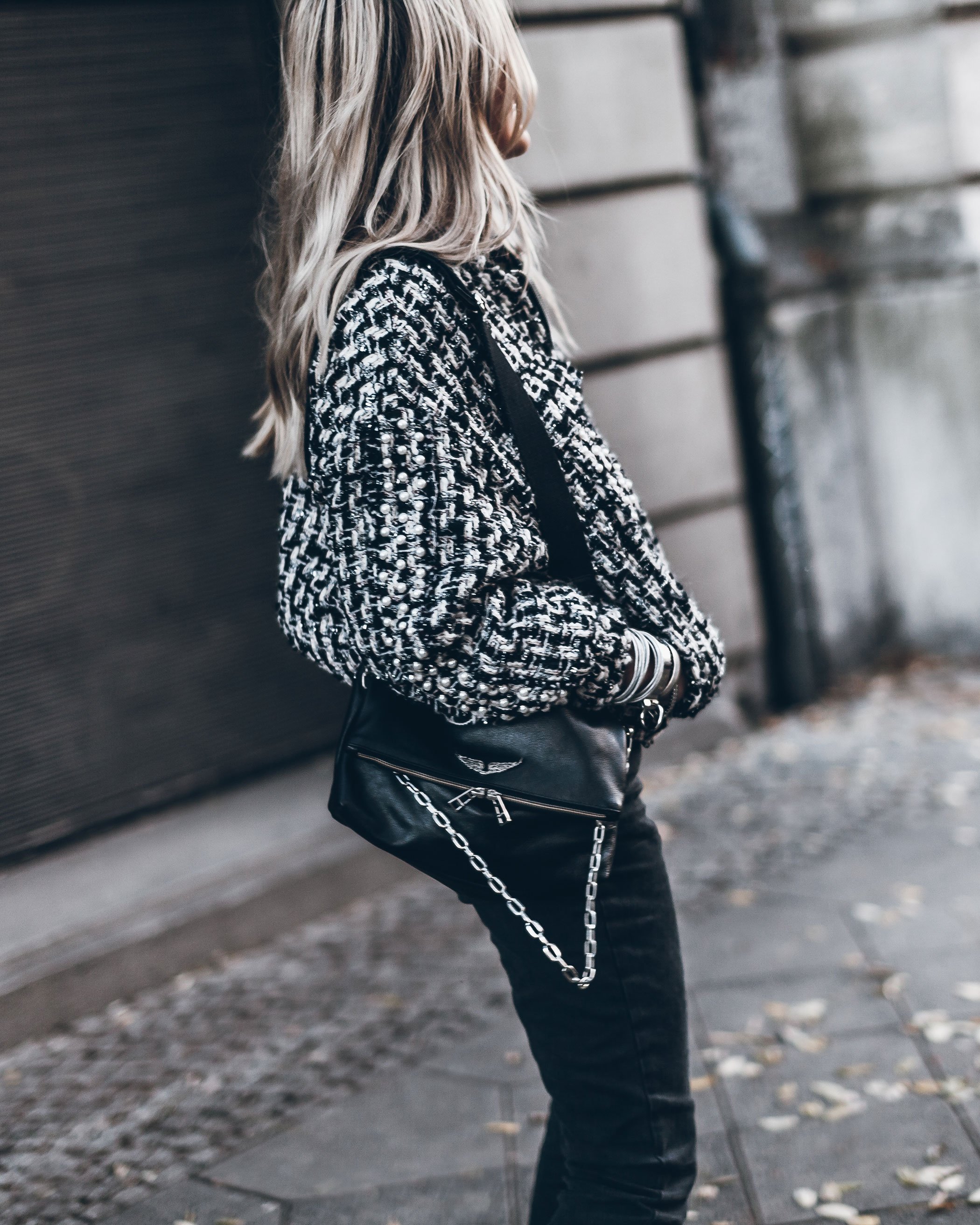 Hello loves and happy Sunday! Hope you had an amazing weekend! I had some childhood friends over visiting from Sweden, they just drove down with their car, so easy! We had a fantastic weekend just hanging out, walking around the city, having nice food and drinks and just spending time together, so relaxing and cozy. They just left and now we're catching up with some work :)
This is what I wore on Thursday, sporty Rock'n'roll I'd say! <3 I'm in love with this tweed bomber jacket from Iro, it's warm enough to wear now when the temperatures are under 0 degrees which is perfect. Can you see the little pearls sewn on on here and there? So pretty! The jeans are also from Iro and I haven't stopped wearing them since I got them, they are really comfortable and in thin jeans material, I'm really not a fan of thick jean material so these are perfect, I love that they are a bit flared too.
The sneakers are also from Iro, aren't they beautiful? Love all their pieces! <3
The bag is a new Rocky bag in my little Zadig et Voltaire bag collection at home, it's a bit bigger than my other one and can fit much more which is great plus it has the thick strap which the small one doesn't have.
That's all for today! Have a wonderful Sunday loves!
Lots of love xx Mikuta
Bomber, jeans & shoes – Iro Paris / Bag – Zadig et Voltaire / T-shirt – Saint Laurent
Get the look: