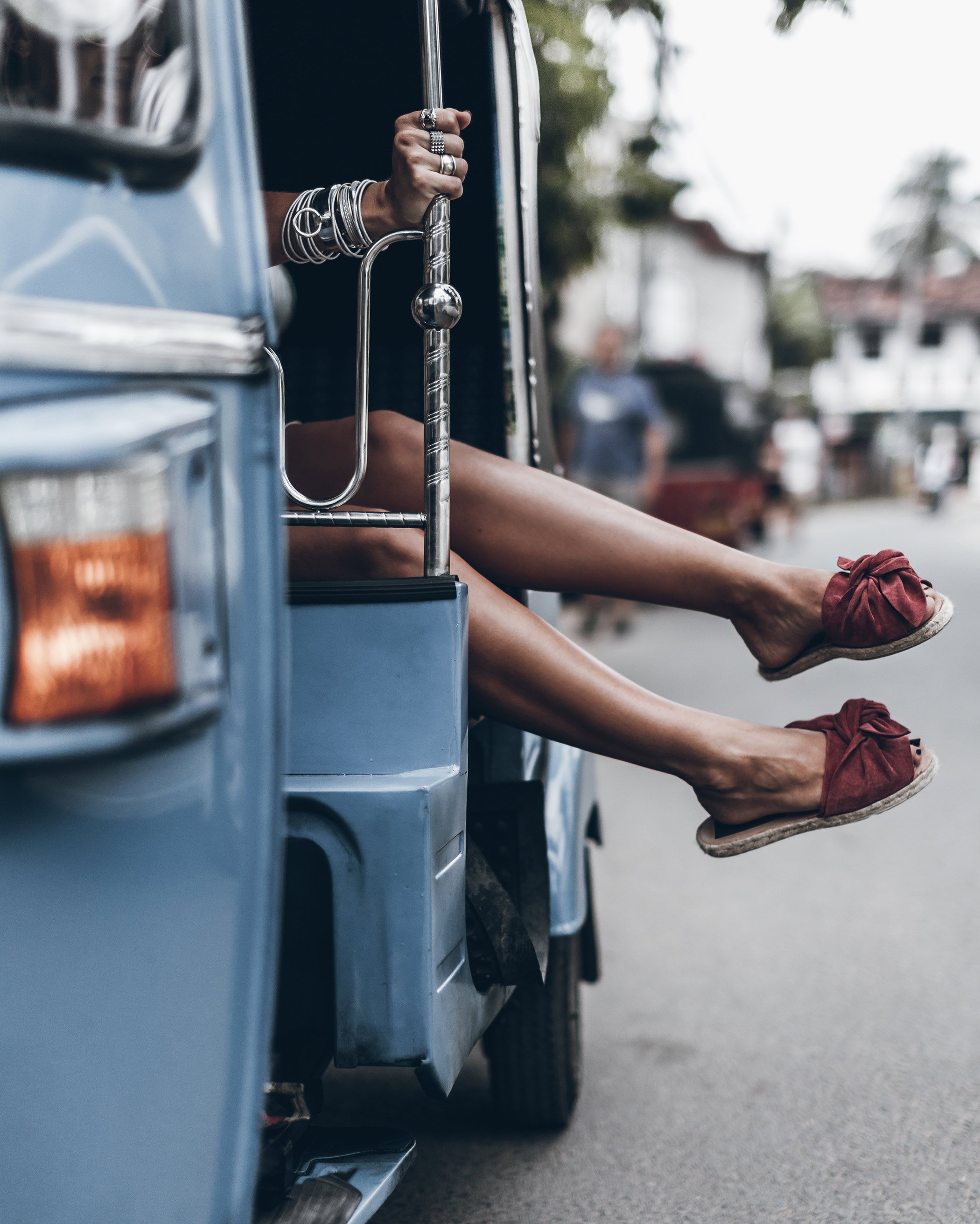 Time for our last part of our Sri Lanka trip! I was just finishing the recap and realised we never did a blogpost about our days in Unawatuna, Galle and Tangalle, so now we put it together and I'm sitting here in the cold dreaming back to this amazing place!
Unawatuna is probably the most touristic beach destination on Sri Lanka and we were a bit scared of going there, but since we really wanted to see Galle we thought why not! It was our last days in Sri Lanka and we were anyways going that direction to go to the airport. We first booked a hostel online but when we arrived it was really dirty and not at all how we wanted to end our trip, so we went out and searched for a new place and luckily we found one that we liked. Unfortunately we had to pay for the nights at the other place, but after some arguments we only had to pay for one night, which is not so much…maybe 18 euros! So the final place where we were staying is called Silva Rest Guesthouse, it was nice and clean, friendly hosts. Unawatuna in general was not my favourite place, the beach is not so nice and I would probably not go there again, but you can move around very easily and go to other beaches such as the Dalawella beach or the Jungle beach which are smaller and more beautiful beaches.
I really enjoyed the walking street in Unawatuna, they have lots of little shops and nice bars and restaurants, we loved Koha Surf Lounge which had really good food and nice atmosphere, and we also really enjoyed Shifting Sands Cafe who had the best ice-coffees we ever tried!
One day we took a tuktuk to Galle which is famous for its Galle fort, it's like a little European city in Sri Lanka, it was founded by the Portuguese in the 16th century and later by the dutch and british, so it has a very european vibe and its very beautiful to walk around and check out all their little art shops.
Another day we took a tuktuk to Jungle beach which is a smaller and very beautiful little beach next to Unawatuna beach, it's better to take a tuktuk because its up the hill and quite far to walk. We loved it but since it was our last day in Sri Lanka we were already quite tired of the beach and went back to enjoy our last night in Unawatuna quite quick!
Lots of love xx Mikuta
Ps. The last two photos are taken in Tangalle which is close to Hiriketiya, I just didn't post them earlier so added them to this post! :)