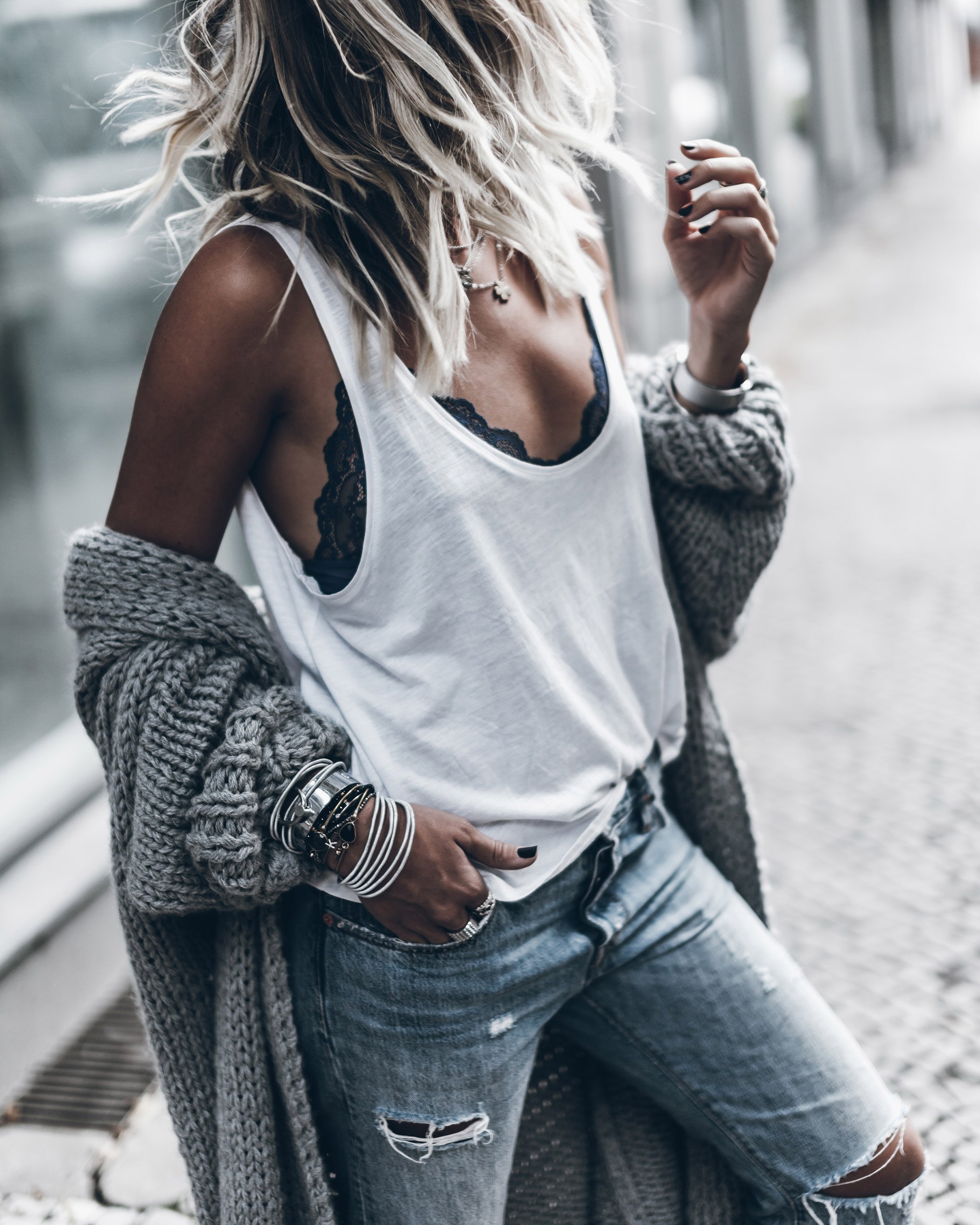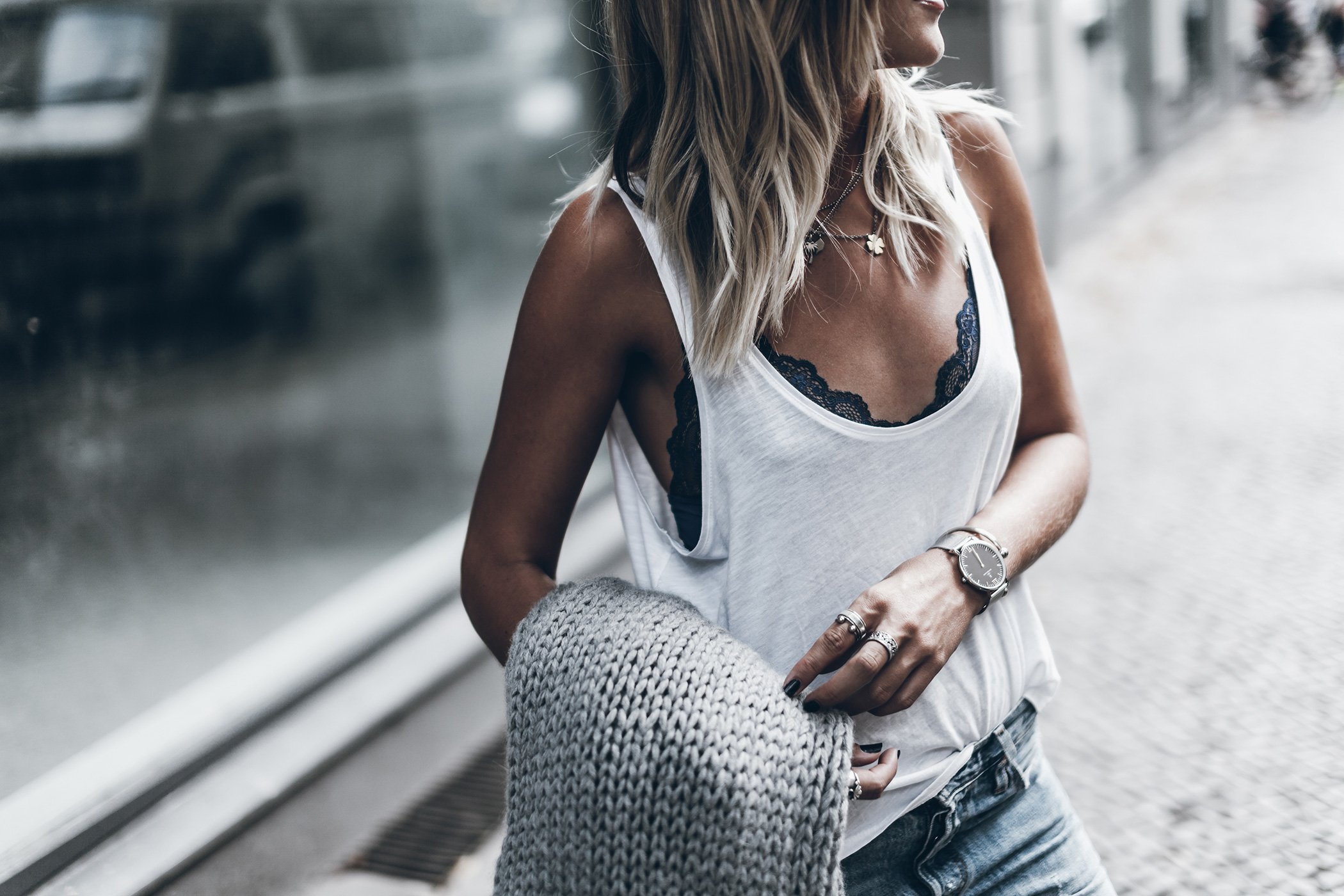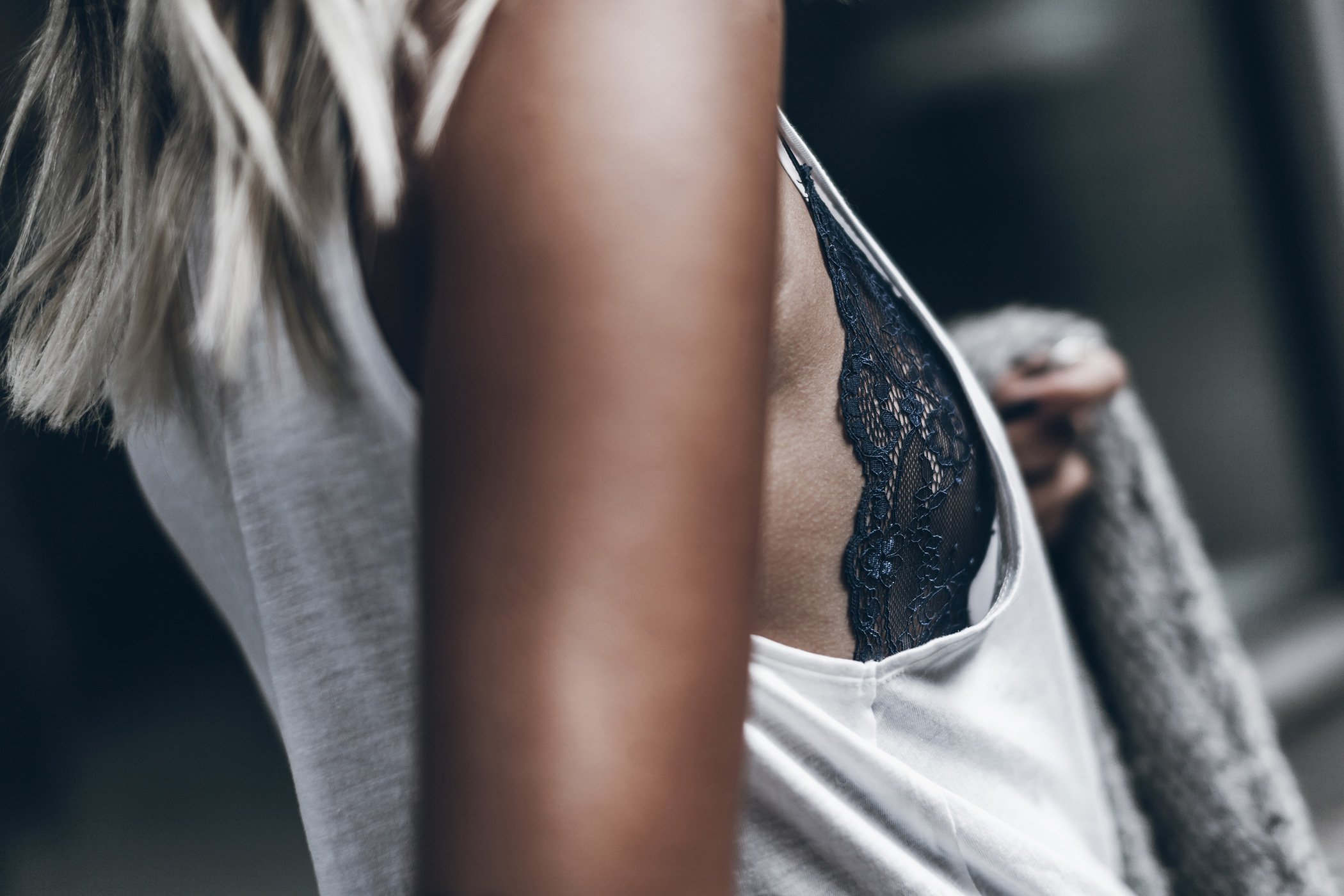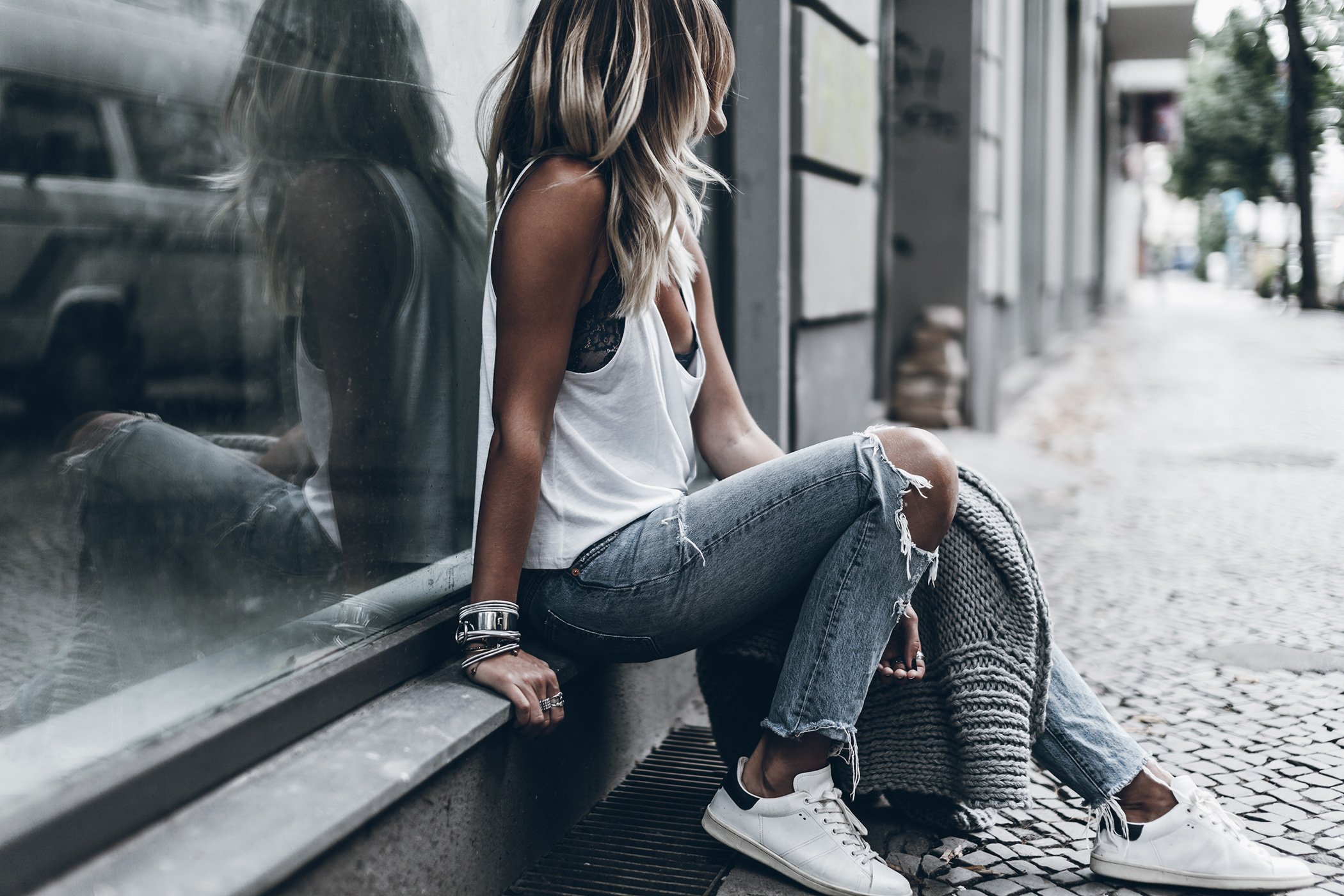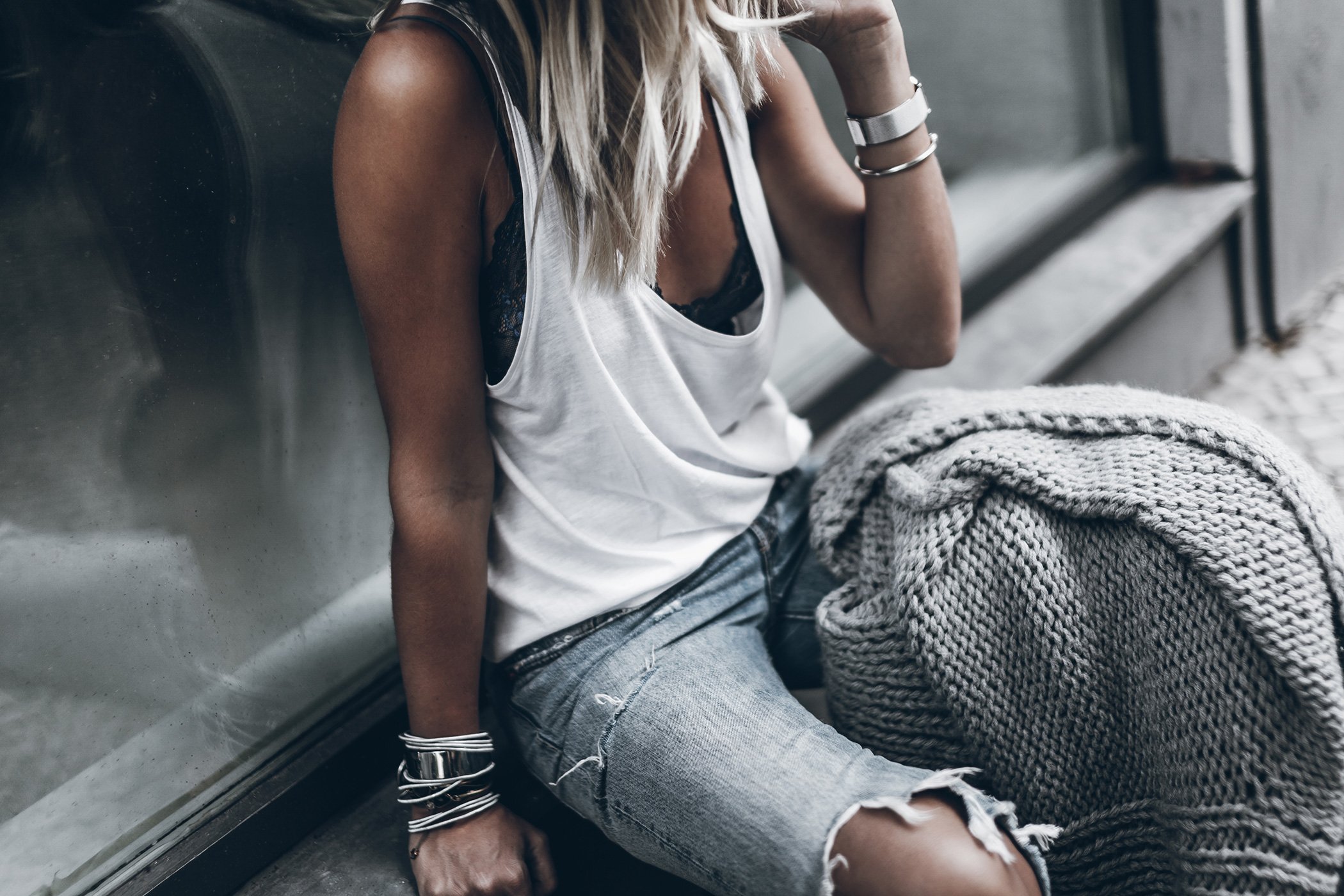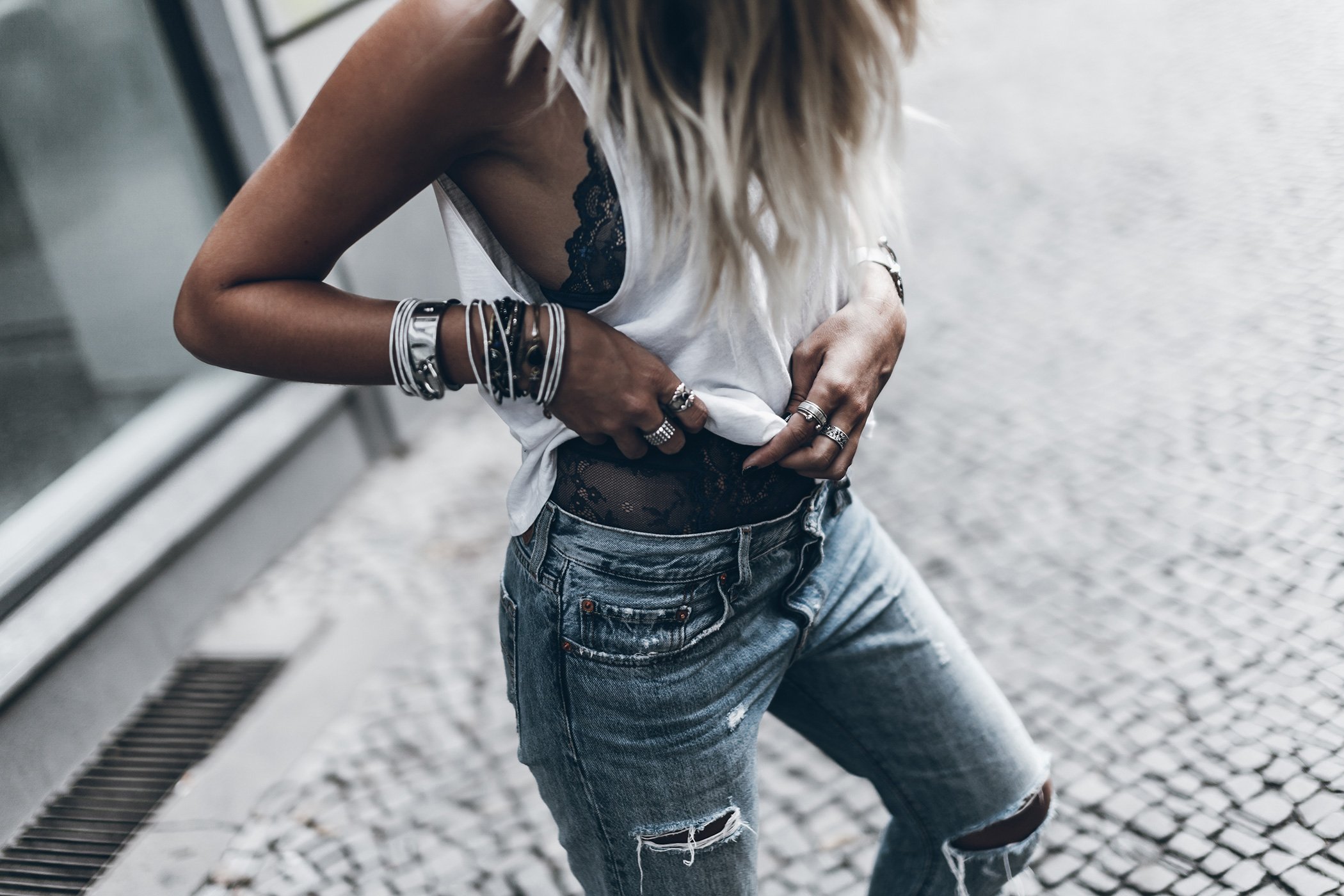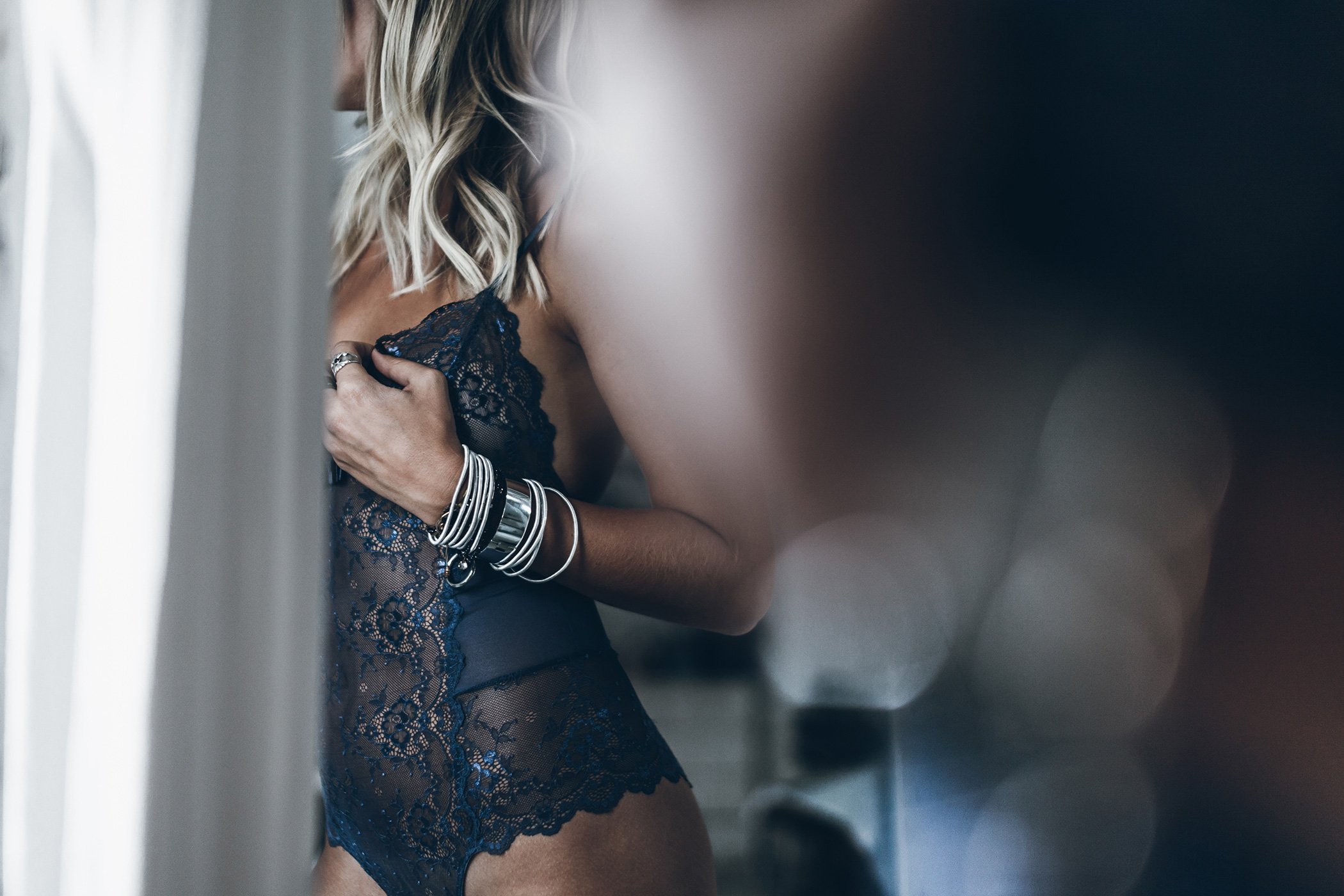 Hello loves, time for another outfit post! Today's look is what I love the most: a simple, casual look but with a little twist, can be a fun accessory, a hint of another colour or something that always works – visible lingerie. I love showing a little bit of my bralette or in this case a lingerie body, which I think works best in combination with a casual denim look and a simple top, a dress or any other simple look. It's all about contrasts.
I always wear bralettes and try to find cute ones with lots of lace or fun details that can be shown, but sometimes I also find amazing bodies that I love… To be honest I don't wear these as underwear to be "sexy", but because they are perfect to wear under my tank tops or loose T-shirts. First of all, they are really comfortable, but they also look great!
This blue body is only one of all the beautiful pieces from the new Hunkemöller Fashion Week collection  which is now available online and in stores. The collection consists of different lingerie, nightwear and accessories that can perfectly be mixed with your favourite fashion looks. They all have beautiful colours and visible details such as lace and straps, so you can be creative and play around with different lingerie looks!
To celebrate the new #HKMrunway collection, Hunkemöller is giving a 20% discount on selected items both online and in stores right now until the 4th of September. Happy shopping! :)
Have a wonderful day! xx
In collaboration with Hunkemöller.