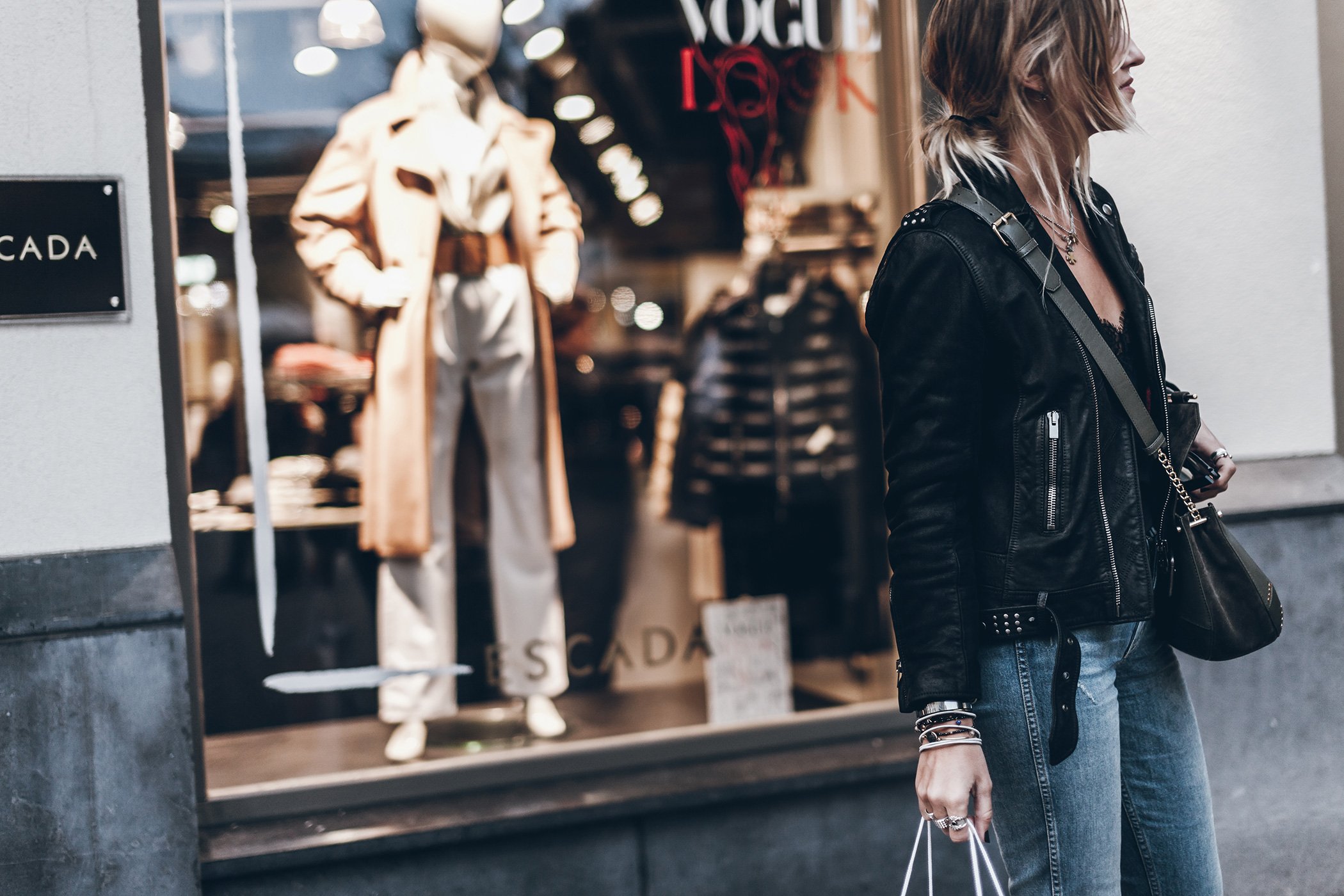 Hello loves, I hope you've had a great weekend and Halloween! On Thursday Klemens and I flew down to Frankfurt to check out Wertheim Village. Not only to find great outlet pieces but because Vogue Germany has teamed up with both Wertheim Village and Ingolstadt where the Vogue Germany editor-in-chief selected her favourite pieces. The selection is outlet from Armani, Bally, Escada, Levi's, Michael Kors, Roberto Cavalli and Versace which are styled in their shopping windows and called "Vogue Look"! We had a very nice drive to the village and were very excited to see.
Once we arrived it was easy to find the windows thanks to a little map, and every Vogue look has a special hangtag so you can see them in the shop. The selection is beautiful with fun but also timeless pieces which is what I search for the most when I visit an outlet village.
There is everything from shoes, accessories, clothing and bags and they will be available until the 27th of November both in Wertheim Village and Ingostadt Village, a perfect opportunity for Christmas shopping! The Christmas vibe is already there with trees, rain deers and lights, so pretty!
I found a lot that I liked within the Vogue Look pieces but ended up getting myself a knitted cardigan from Escada and a classic black bag from Michael Kors. I've been wanting a black bag for long so took the opportunity to get it on outlet. I put it on straight after shopping as you can see on the photos above :)
After shopping we continued the fun at the pre-event where we enjoyed some drinks, music and speeches, hearing more about the Vogue Look's pieces and ideas!
Lots of love xx Mikuta
In collaboration with Wertheim Village.