Hello loves and happy Saturday!
Here is the second part of our Lisbon posts, there's a lot of photos but I divided them into places, so in the end it is a little guide of the places we liked and visited in the city! Here we go: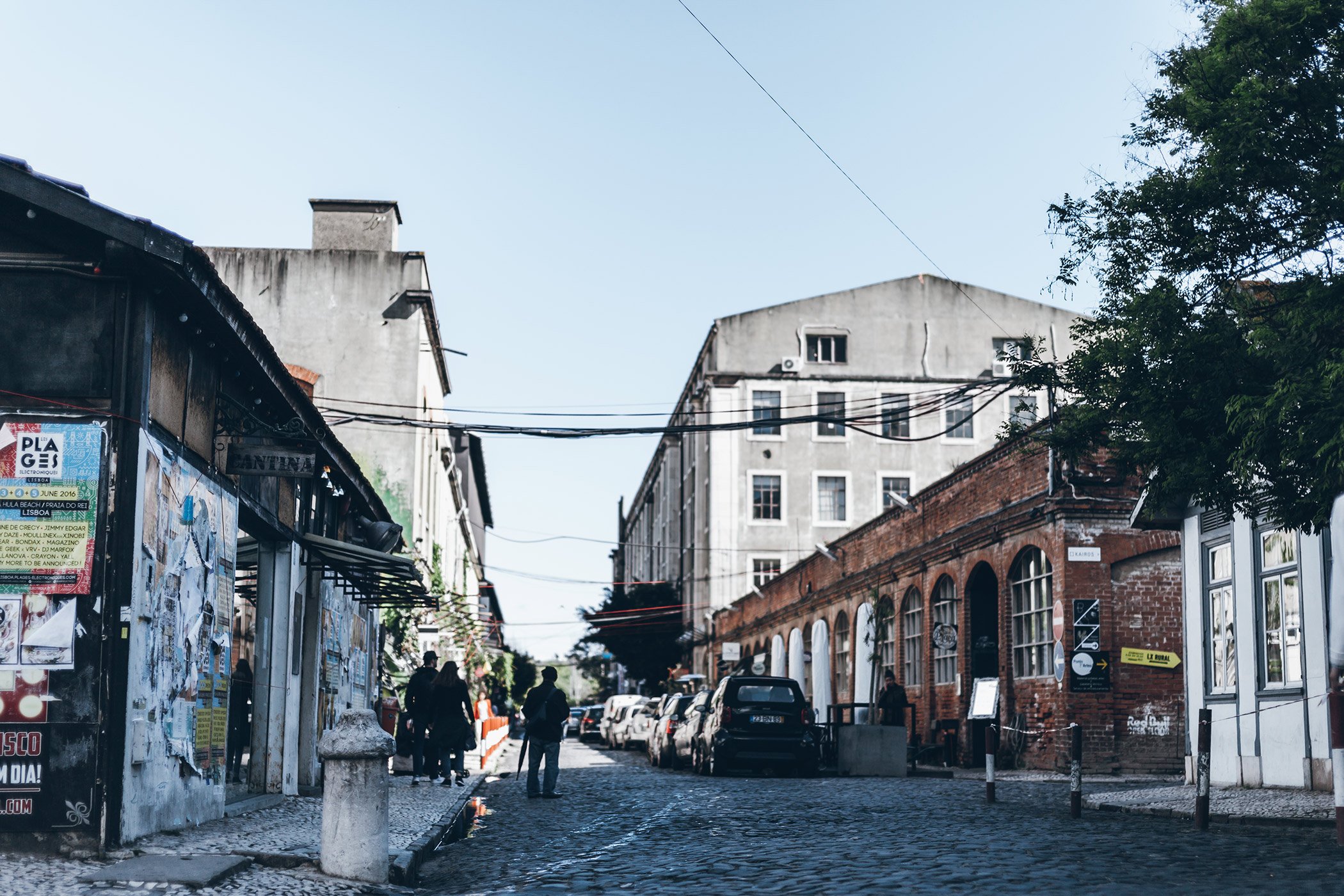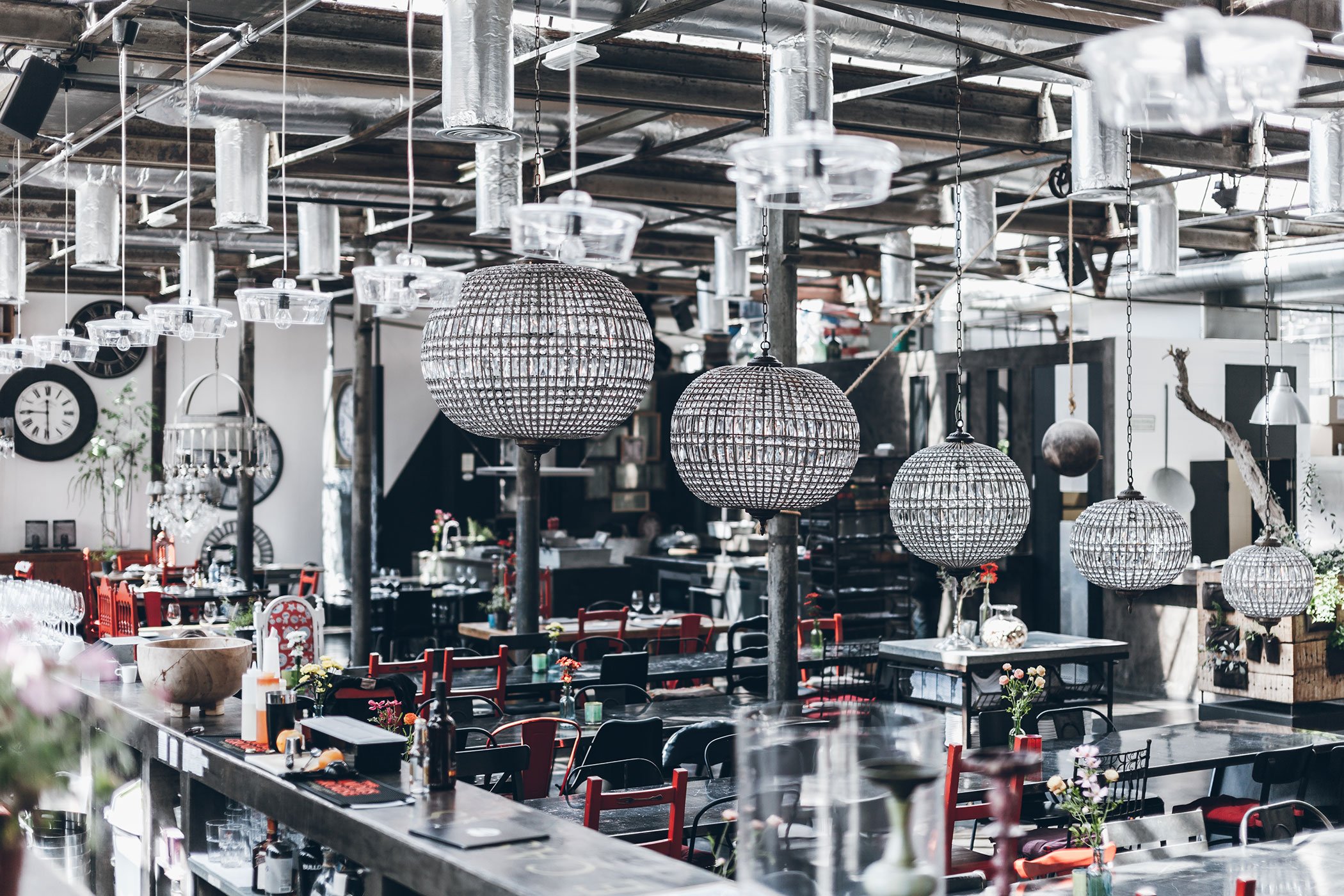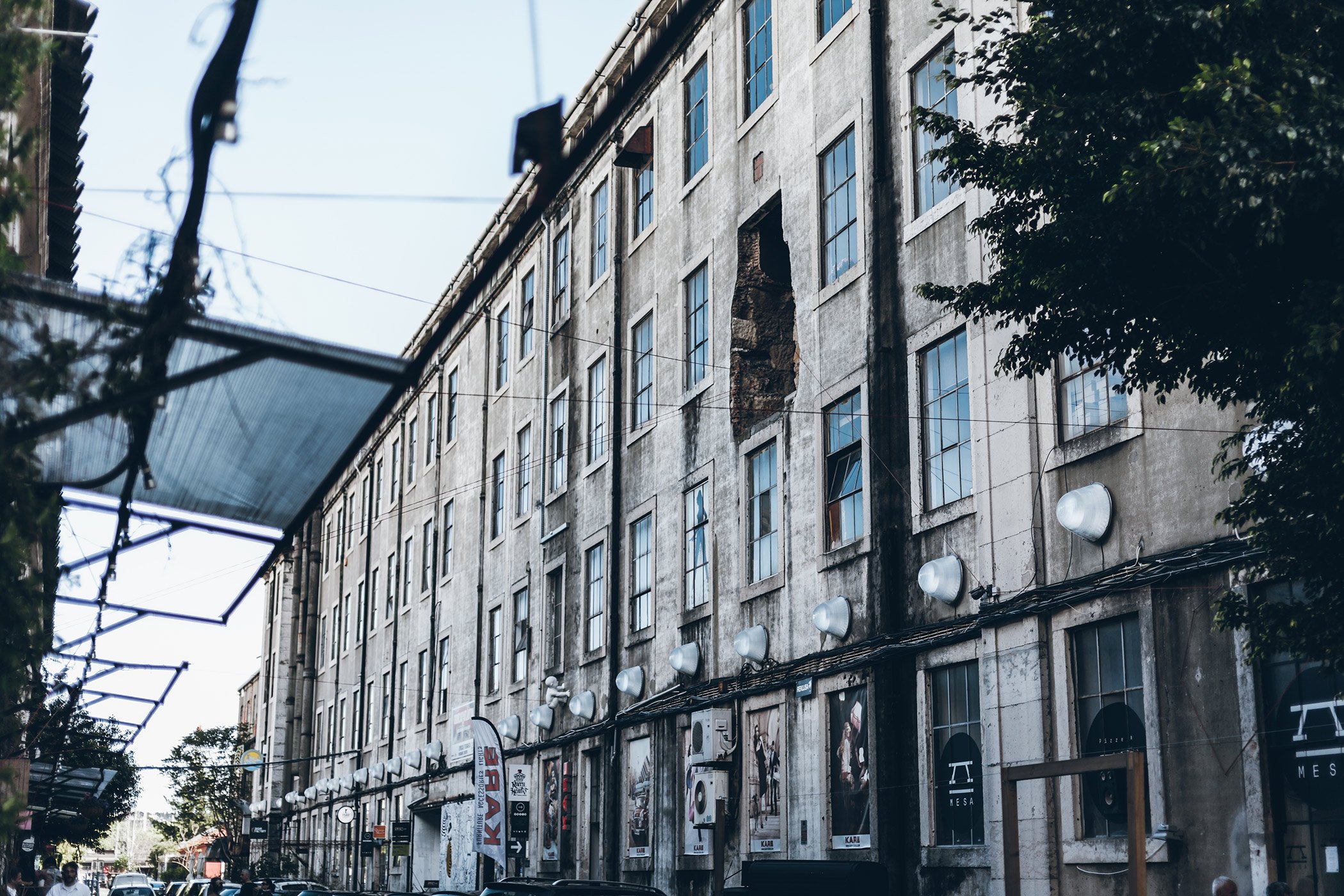 LX FACTORY
This place is a little further, actually just under the big 25 of April bridge. We were going to take the tram but it was too full so we ended up sharing a tuc tuc with another couple, which was way more fun! After 5-7 minutes we arrived to this super cool location which once upon a time this area was full of industrial companies, but is now called LX Factory where you can find offices, shops, restaurants, etc. There are also diverse happenings such as concerts, events or other creative things which makes it a lot of fun to visit!
PARK BAR
After long walks up and down all the hills (and checking out the cute little trains) we were going to this rooftop bar that everyone told us about, the only problem was that we couldn't find it! After almost one hour searching and asking people, one very nice man told us the right way and we found it! No wonder though, this place is completely hidden on top of a parking house without any signs! But to get there you just enter the parking house and take the second door which has an elevator ;) I put the address under the text. Anyways, the place was beautiful, it is big, has comfy and big seats, great music, drinks and food! Too bad we were unlucky with the weather, if not we would have stayed there longer!
TIME OUT MERCADO DA RIBEIRA
Down by the water there is a huge local full of different food stands from the city's restaurants and bars! Almost everything looked so yummy and it was hard deciding what to get. It was completely full both times we went so it seems like a cool place to hangout with friends, also easier so you don't have to argue where to eat because this place has something for everyone ;)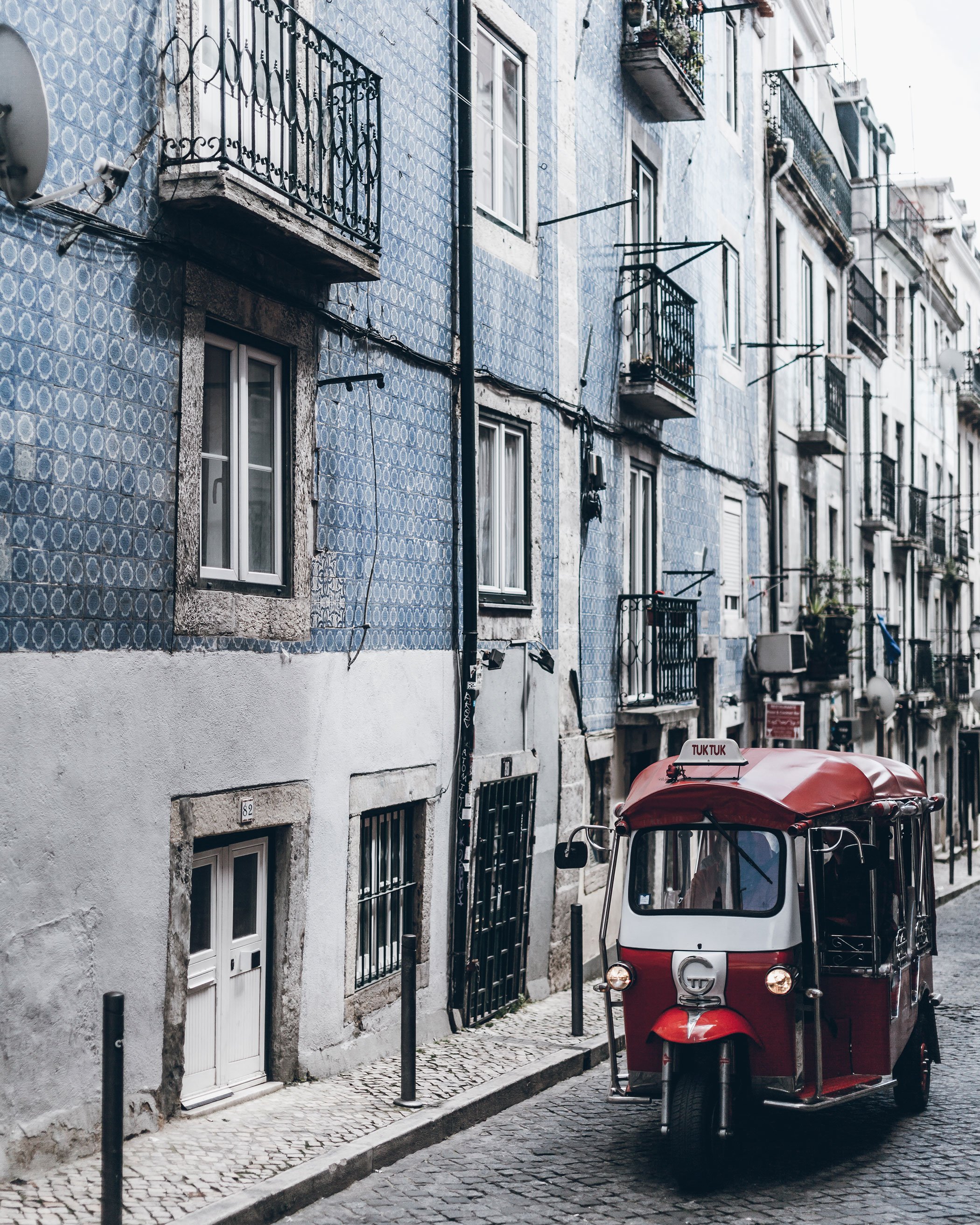 BARRIO ALTO
This is a very central district in the city is one of the most beautiful part in my eyes. The streets are very narrow, the houses old and beautiful, we just walked around enjoying the cute little alleys. It was very quiet during the days but at night it turned into a party place when all the bars opened up. We had a very fun night there with some friends, definitely worth to go out there for some drinks if you're visiting Lisbon, fun fun!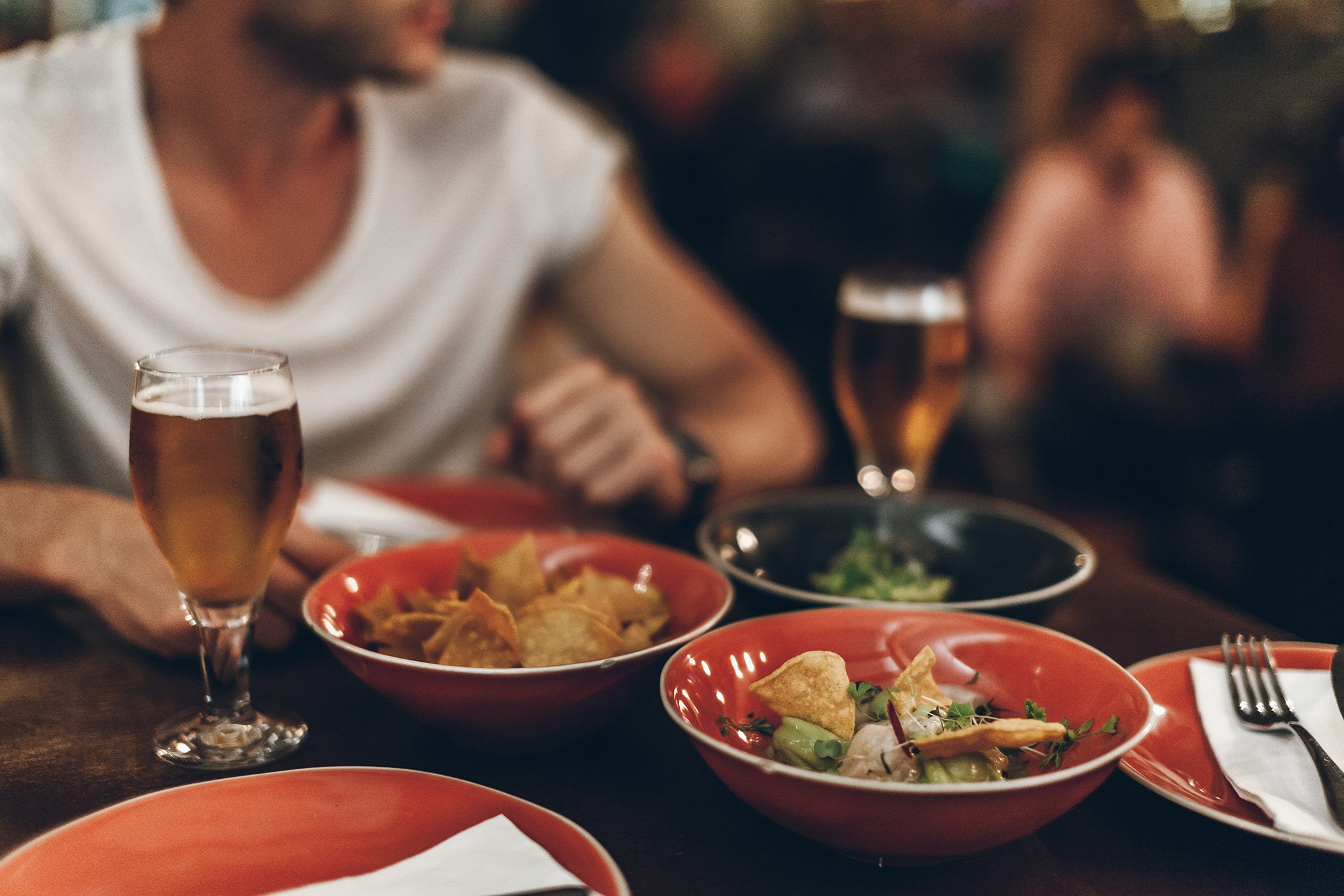 EL CLANDESTINO
Both Klemens and I are crazy for Mexican food so we had to find a nice place in Lisbon. Yes, we ate traditional Lisbon food but it was not our thing, or maybe the place wasn't very good.. well, whatever, we tried it at least :) But the ceviche and guacamole at this place called El Clandestino was better ;) It is just by Principe Real, almost in Barrio Alto (I'm not sure but somewhere around) and the vibe is great! Lots of people, cool location, decoration and of course the food! <3 There is also a place called "Cevicheria" which is supposed to be great, sadly we didn't have time to go!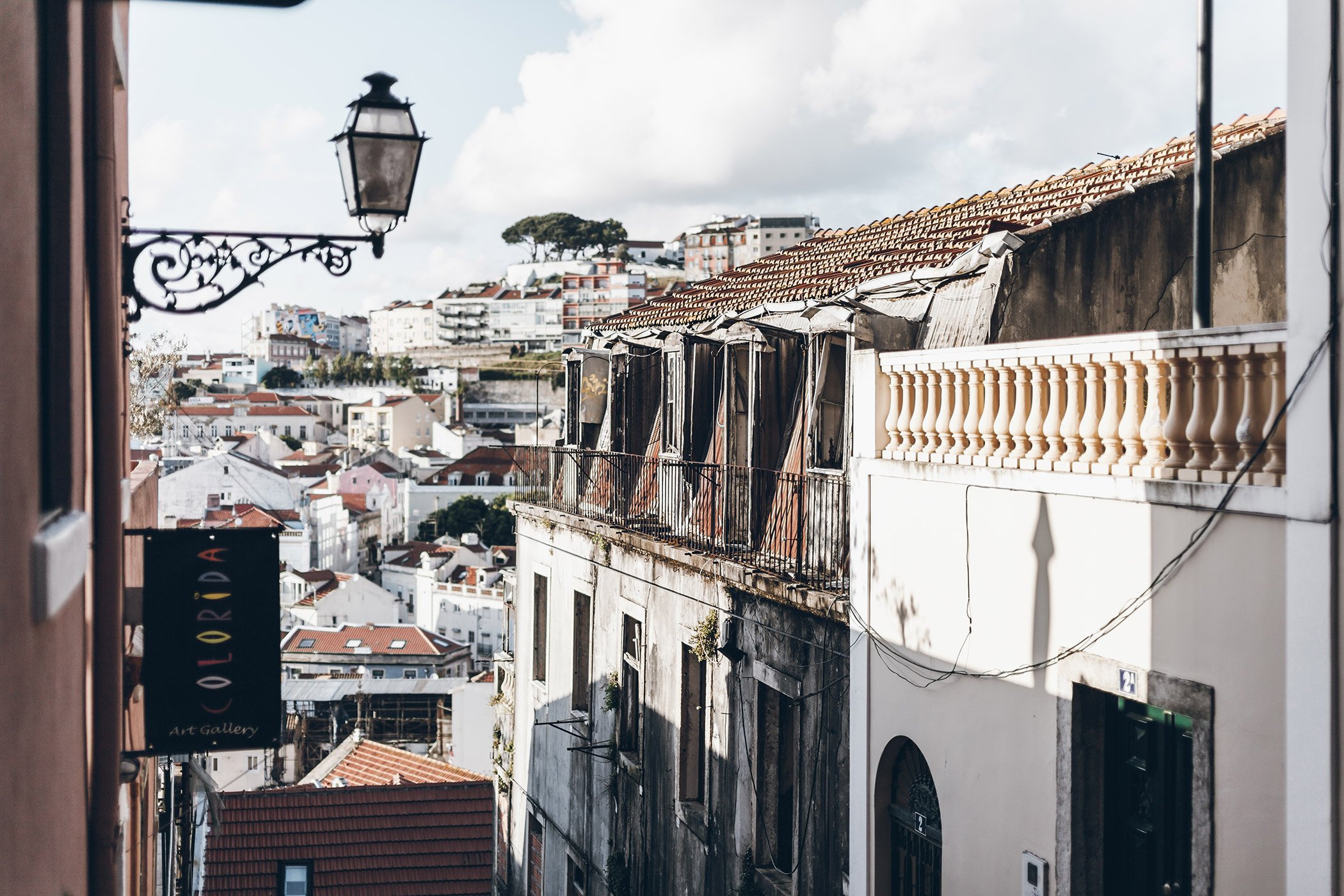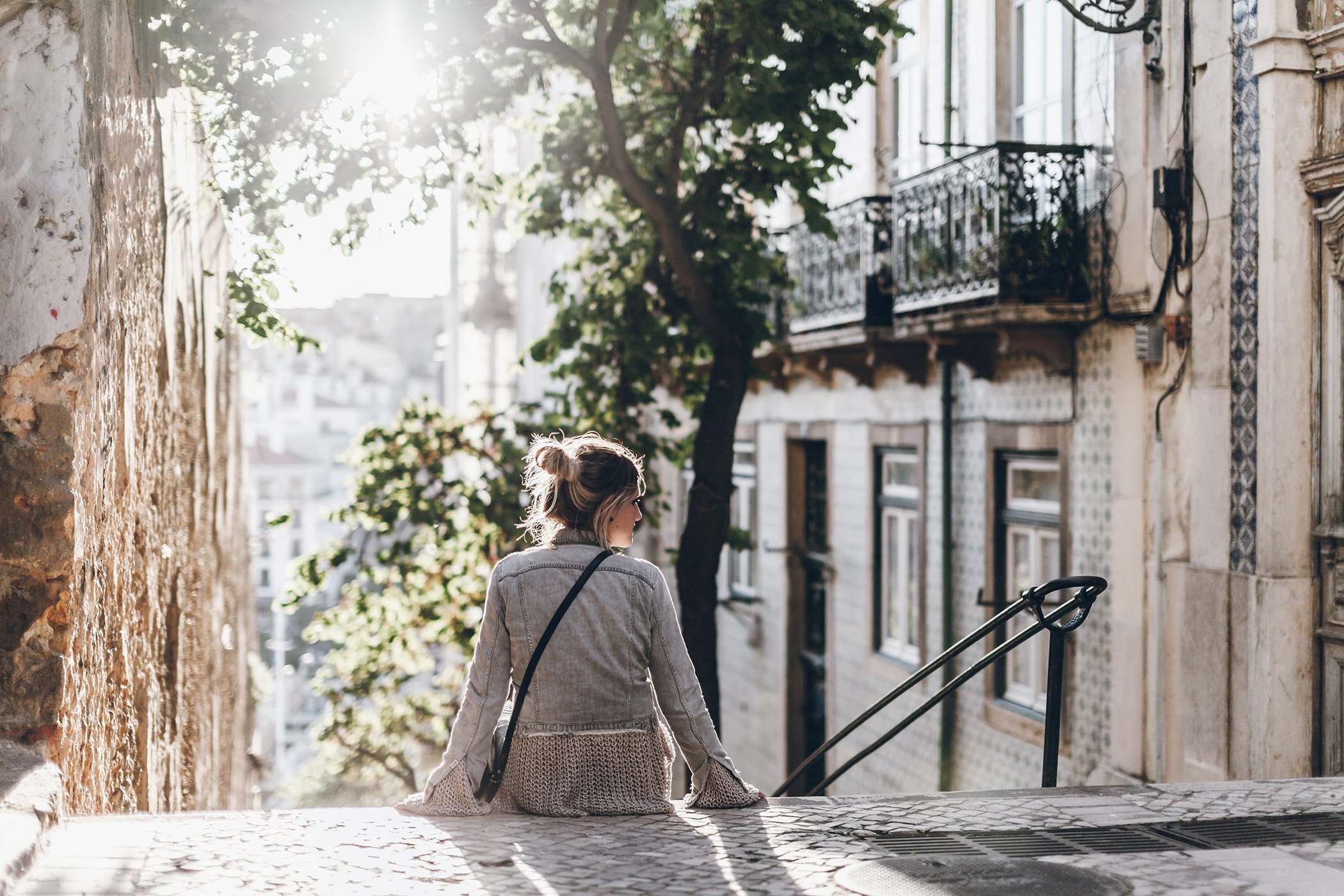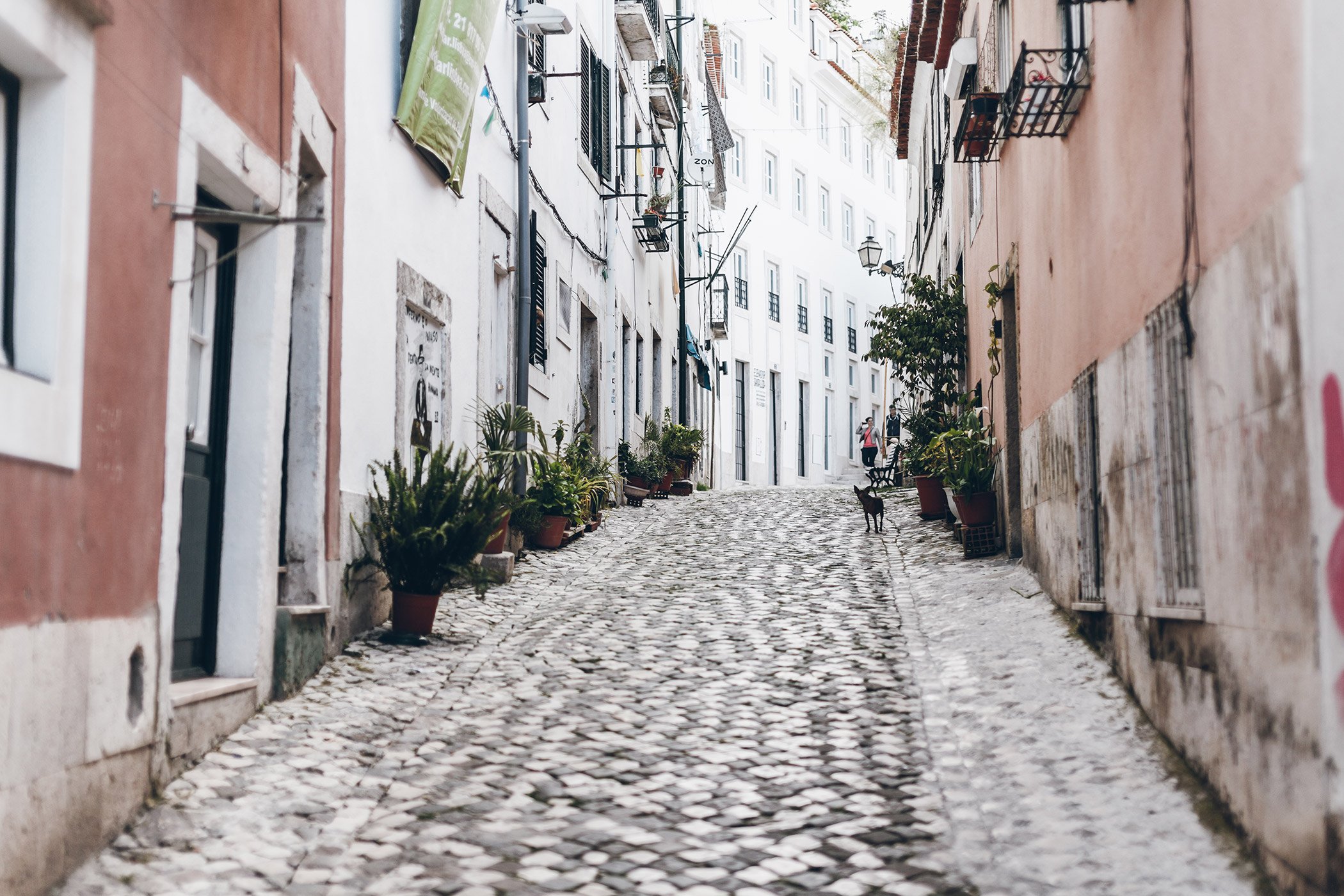 ALFAMA
Alfama is the oldest district in Lisbon and is behind the Sao Jorge castle. Since the rain disappeared the day we went, we decided to walk there and enjoy the beautiful walk between the old houses on the way there. We heard it is fun to take a Tuctuc as well, it's supposed to be quite crazy and fun going fast in the small little streets! I kind of regret we didn't do it, but next time! This old little town is beautiful and very traditional, the houses are shorter than in the other areas as you can see on the pictures and there are more hills. There are also more tourists, at least when we were there, but maybe they were all going to the Fado restaurants. If you go to Lisbon you should definitely visit one of those, there are a lot in Alfama! For you who don't know what Fado is, it is old traditional Portuguese music from 1820s, often very depressing and sad, but so beautiful, singing about life, hope and resignation. They perform it in bars and restaurants while you eat and drink, really cozy!
FABRICA COFFEE ROASTERS
For all the coffee lovers, these guys have the best coffee in Lisbon! It is as cozy inside as out site, and I love how creative they were with their interior. A lot of wood and cozy lighting. Apart from coffee they also have cakes and sandwiches.
PRINCIPE REAL
Principe Real was my favourite area, and we were lucky to live just beside! It is a bit calmer than the rest of the places, but full of young and hip people. There are a lot of cool little shops, bars and restaurants so we actually hung out there most of the times. There is also a little square where they had a dj playing with lots of people dancing having drinks on the weekend, so amazing!
This photo is of a place called Embaixada which is  like a palace with shops, food and drinks. They have a great selection of fine craftsman boutiques with stuff locally made. If you like design you will love it! And while being there, don't forget to have a drink at the gin bar in the middle!
LOST IN ESPLANADA BAR
Just some steps further from the Embaixada (shopping palace) is this place called Lost In, it is a restaurant but also a bar, we only sat outside because they have the coolest little zen garden with this amazing view! I loved how colourful it all was and their food is great! Also their music ;)
MIRADOURO DE SAO PEDRO DE ALCANTARA
Every day we passed by this view on our way home, you can see it from the viewpoint called Miradouro de Sao Pedro de Alcantara which is just by Barrio Alto. I'm not sure if it is every evening, but when we were there they had a little market where they sold souvenirs and drinks. We used to get a SuperBock beer and enjoy the view with all the people hanging out there. They also played live music which made this cozy moment even more special! Also the view more beautiful! <3
Apart from these places, I of course recommend Casa Amora where we stayed during our trip! I really enjoyed Lisbon, since I grew up in Spain and was neighbour with Portugal, I always wanted to visit and it was exactly how I expected it to be or even nicer. The houses are full of beautiful tiles and all the colours are so soft, mostly pastel colours, so perfect for photos! <3
Now time to pack because tomorrow we are flying to Rhodes! We are going together with a group of bloggers, influencers and journalists to check out Thomas Cooks new boutique hotel Casa Cook! Exciting! <3
Have a wonderful Saturday loves!
xx Mikuta