– Anzeige/ad – Post contains adlinks –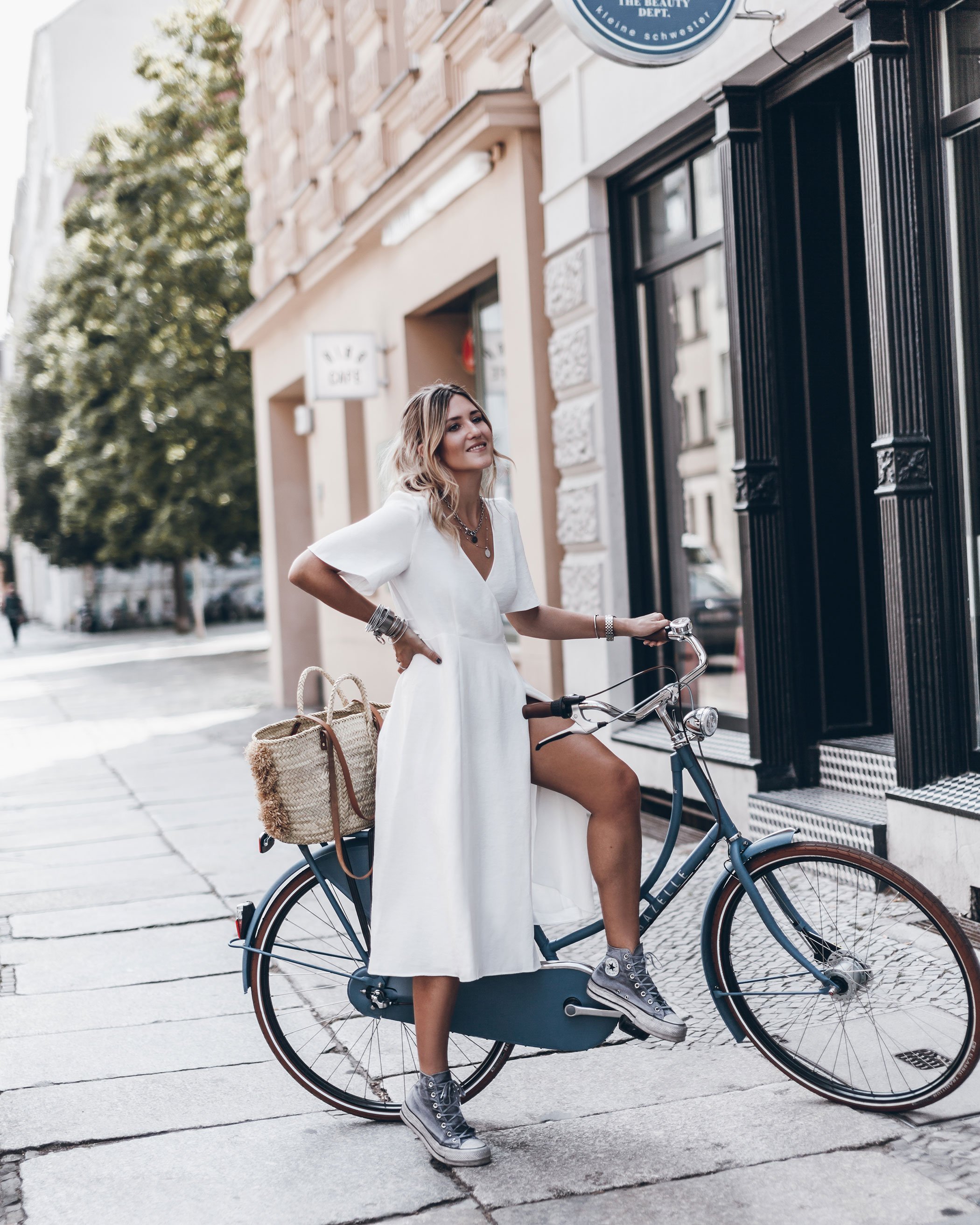 Hello loves! Let me present you my new baby – my bike! <3 I used to have a bike when I first moved to Berlin, because it's just the easiest way to move around. My first bike got stolen and when I got a new one it got stolen too, so I just stopped biking and didn't get a new bike for years! I also thought it wasn't so necessary since we travelled so much anyways and were hardly in Berlin. But this summer we're spending a lot of time in Berlin because of the new apartment so it finally made super sense to get a bike! I wanted something very stable and easy to ride with, so after searching for some time I found this perfect Gazelle bike and fell in love, it also has the most beautiful colour, called Jeans blue, how perfect! Now I've had my bike for about a week or two and it's my new best friend (almost) :) Now I just need a helmet and a basket and we're set!
This was this weekend when we biked to Mitte and I wore this beautiful white summer dress from Sézane, it's such a simple but beautiful dress which I paired with my fave converse and a beach bag, also from Sézane. The jewellery you can find on my online shop and the pendant necklace from Holy Recycle!
Lots of love xx Mikuta
Dress – Sézane  / Shoes – Converse / Bag – Sézane / Bangles – Mikuta shop / Necklace – Holy Recycle
Get the look: