– Anzeige/Ad – Adlinks included –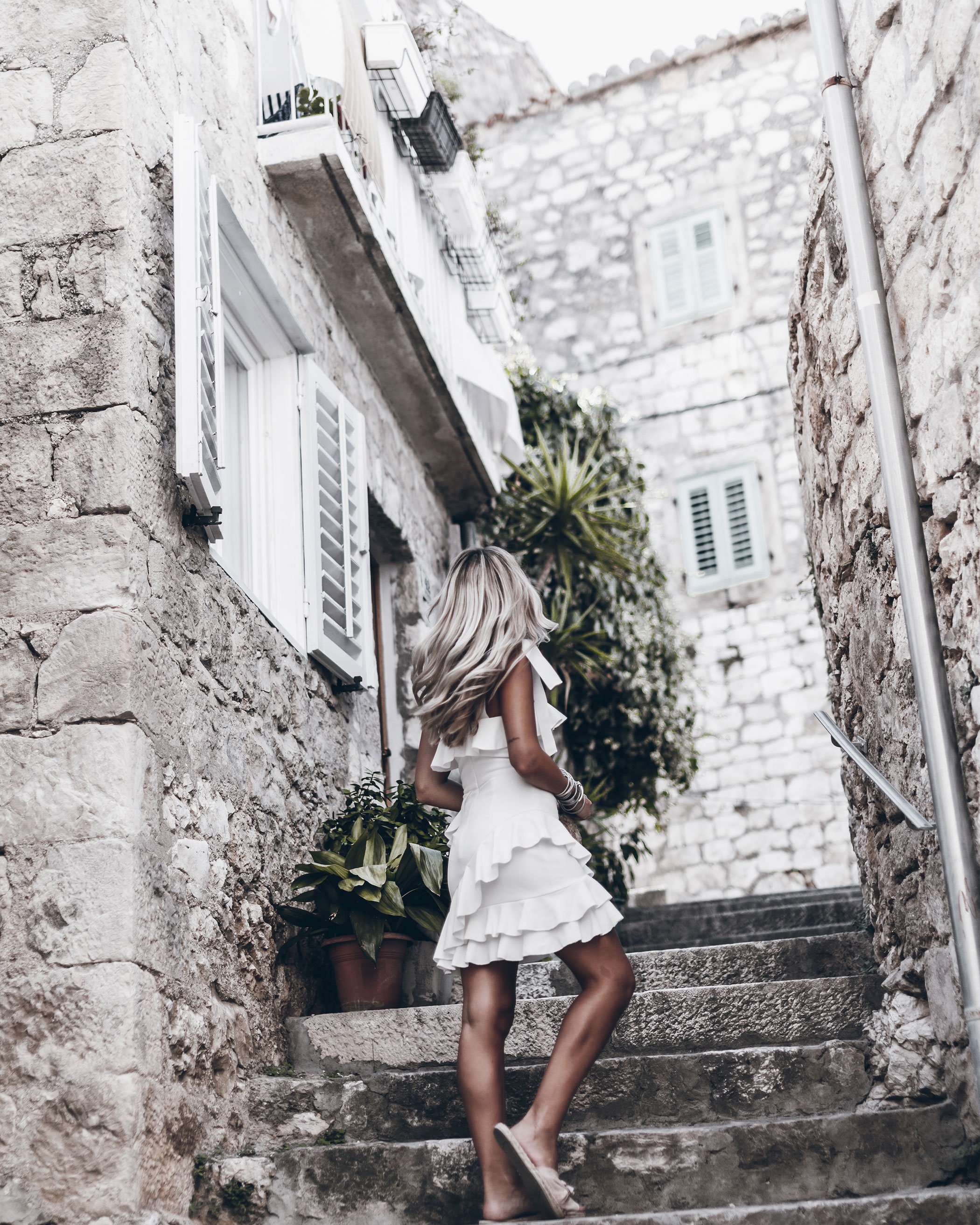 Hello loves! Finally I'm posting this dress, I got it before we went to Hvar and I was so excited to wear this beautiful white dress on our trip. This is definitely one of my favourite dresses I've ever worn, I love the ruffles, the thick material and the bows on the shoulders. It's so fun, cute and edgy at the same time. It's from Rebecca Vallance, an Australian label with lots of beautiful pieces just like this one. I've got another dress from her which I'll show you in another post coming up, as beautiful as this one.
I paired it with a round summer bag and Dirty grey espadrilles for a simpler look, an early afternoon out walking around Hvar old town with my fiancé <3
Lots of love xx Mikuta.
Dress – Rebecca Vallance via Net-a-porter / Shoes – Dirty Grey / Bag – Mango