– Anzeige/ad – Post contains adlinks –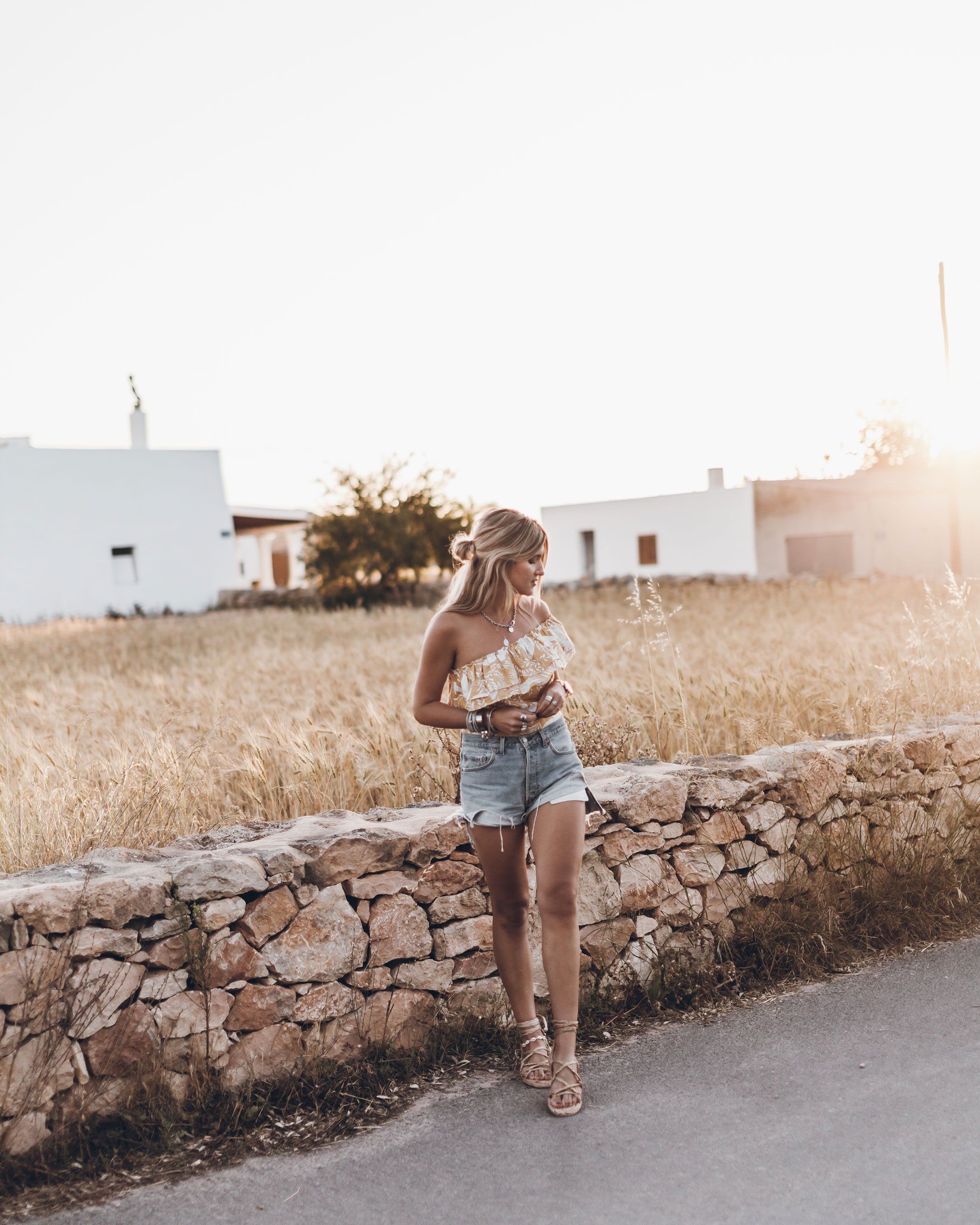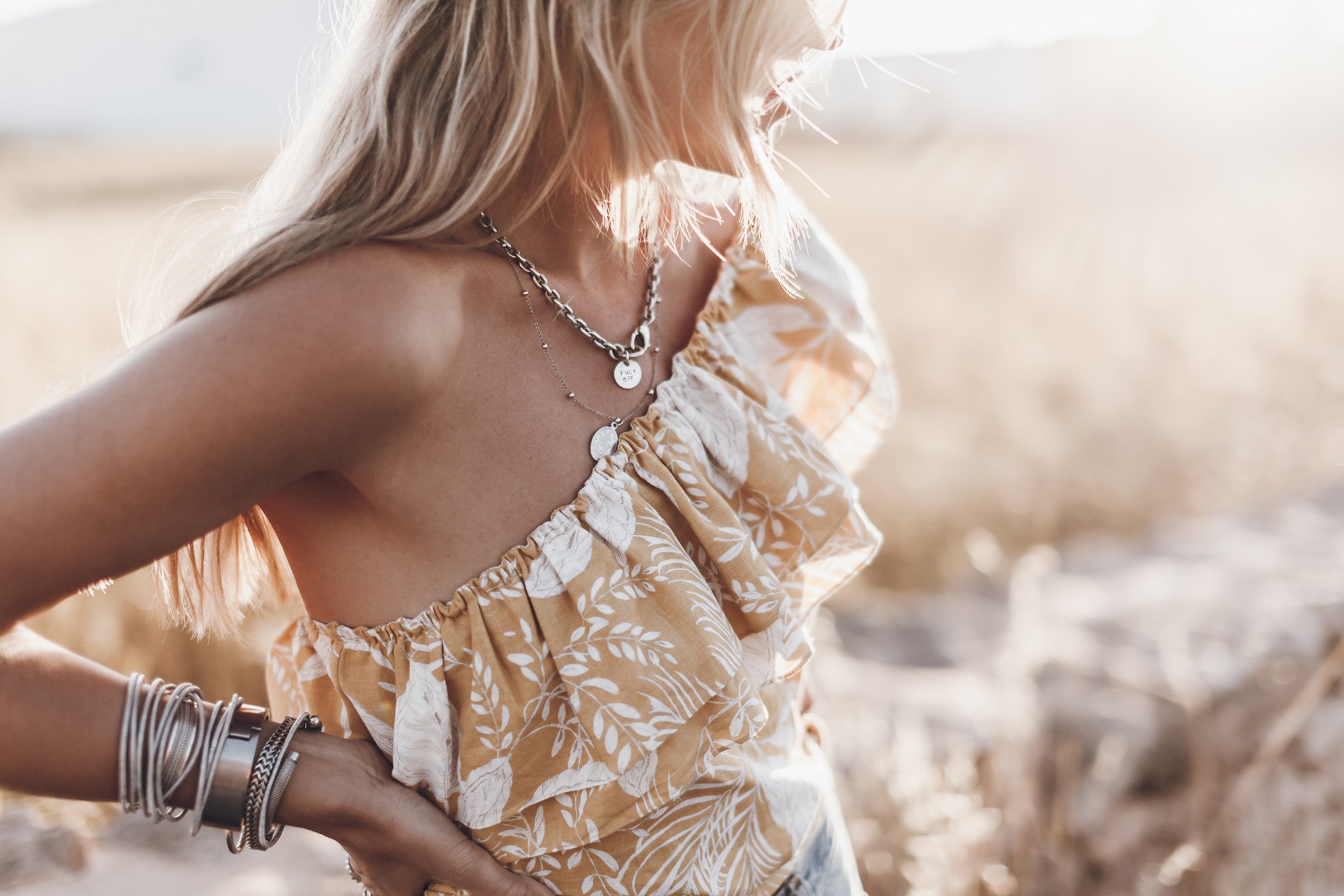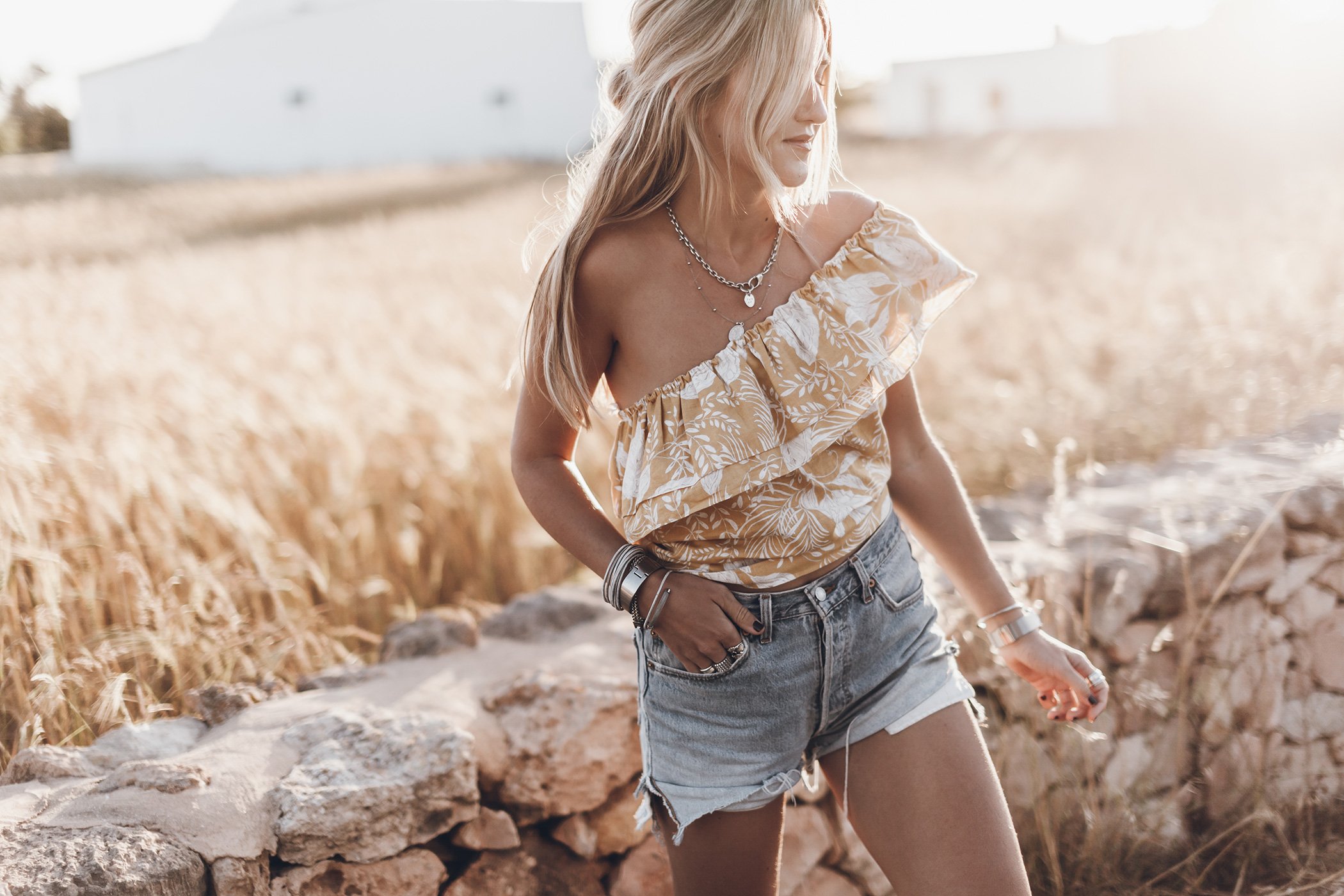 Hello loves! I hope you've had a wonderful weekend <3 We just came back from two amazing trips in one, first we were in Formentera to shoot some projects for some days and then we passed by Mallorca to visit my family and friends since it's just around the corner. Formentera was absolutely amazing, just like last year, very little people, so calm and just beautiful. It might be one of my favourite places! Our days on Mallorca were amazing too, I didn't meet my family since Christmas (except when my sister and her boyfriend came to visit us in Berlin last month for 3 days) but it was nice to see my mum and dad and everyone else! And the dogs, my heart is aching after my dogs when I'm not there.
Anyways, here are some pics from an early morning in Formentera. We always shot during sunset because then the light is so magic, specially on the beaches, but this morning we were up super early and took the car to this beautiful spot. When the sunrise hits the fields the light becomes magic, and luckily the yellow colour fit my yellow top from Sézane perfectly! Isn't this top so cute? I love the yellow and how summer-y it looks, cute with jeans shorts or any jeans or any skirt actually, I like the mix with denim for a great balance with the cuteness.
The jeans shorts are my favourite and I got them last year in LA on the Rose Bowl market, they are vintage and I had been searching for so long, when I was younger I had lots of these, I got them in second hand shops in Mallorca either already short or I cut off the jeans. I get a lot of questions about them, so the easiest way to get them is to go to vintage or second hand shops and get a pair of Levi's 501 and cut them off :) I will also go and search this summer, I wear these ones all summer so it would be good to get an extra pair…
The sandals are from Zara and I love them too, they might look uncomfortable but they're not, once they are worn they become soft and they fit really well in any outfit for the summer days! I know it's not summer yet but it feels like it after being in Spain, haha!
As I wrote we just came back home to Berlin where we will re-pack our bags and tomorrow morning we're going to Naxos, Greece, to visit a wind surf hotel for the next 5 days! I never did wind surfing but I'm very excited to try it!
So next time see you from there! <3
Lots of love xx Mikuta
Top – Sézane / Shorts – Levi's / Sandals – Zara